Garlic Infused Oil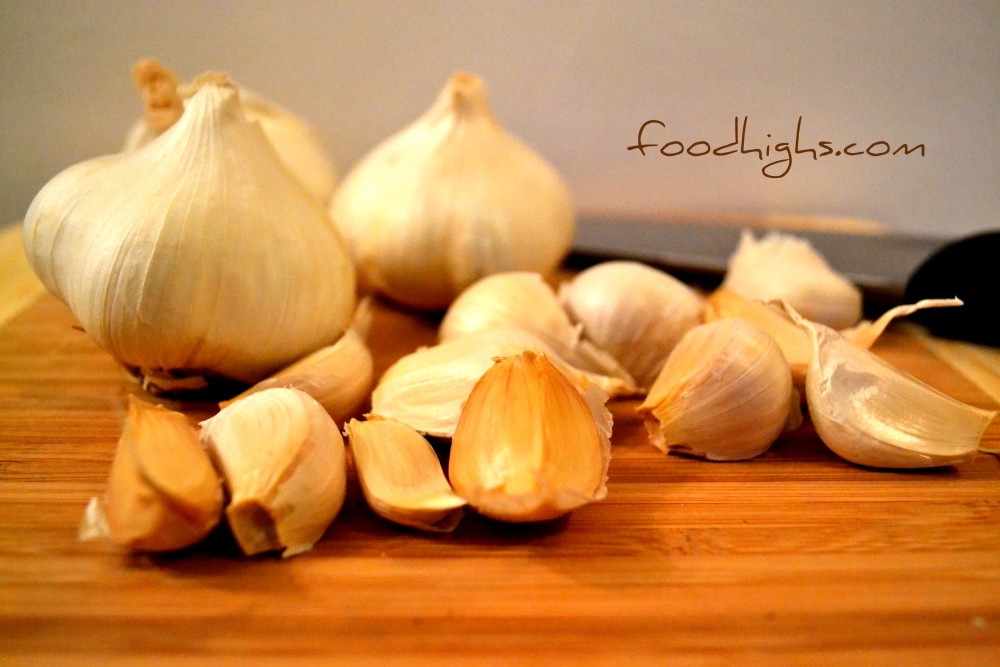 Here is an easy method for many IBS sufferers and for time-saving!
When you need garlic, nothing else will do. It  brings so much to the table… warmth and pungency to sauces, soups, dressings, sautes. It is just yummy! Its medicinal properties are extensive. It is used to eliminate toxins from the body, promote circulation, inhibit cold viruses, soothe an earache, and heal athlete's foot. And that just scratches the surface.
But for the person whose body does not easily process garlic, it is not so wonderful. For many IBS sufferers, the fructans in garlic and onions do not digest well in the small intestine and then wreak havoc in the large. For these people, infusing oil with garlic flavor may be the answer!

No one need be condemned to a life of flavorless eating! No martyrdom for health here!
Fructans in garlic are water-soluble. So, if garlic is added to a dish, it will leach its fructans into the food. However, because the fructans in garlic are not oil-soluble, for many IBS sufferers, it is safe to let oil pull out all that wonderful flavor, leaving the fructans behind. The cloves are then discarded… or better yet, given to someone who will benefit from eating them.
For this reason, you will see this ingredient used in a lot of my LowFODMAP recipes. This, and green onions in place of white. It is a great method! …for anyone with digestion issues related to fructans, a must to keep on hand. It is also a great time-saver for those days when you want a quick sauteed anything, without mincing garlic.
Emeril Lagassi uses a ratio of 1/4 cup extra virgin olive oil to 4 cloves garlic. Truth be told, I don't measure. In a clean dry pot, I pour a whole bunch of oil and throw in a whole lot of cloves, usually depending on how many are on hand. I like to make it really strong so that there is the option to use just a little bit of oil in a recipe for good garlic flavor. You can always add more non-infused oil if you need it.
Garlic-infused Olive Oil 
Ingredients
1/2 c oil (whatever you cook with)
8 cloves garlic
Method
Place olive oil into a small pot on the stove top.  Heat, bringing the temperature up to 200° – this is a good simmer. Add garlic cloves. Simmer for 5 minutes. This is important to prevent bacterial growth. Do not brown the garlic. Turn off the heat and allow to cool. Strain out garlic. Keep oil in a sealed container, out of direct light.
You can leave garlic pieces in the oil and garlic flavor will intensify in storage. It is preferable, but not necessary, to allow flavors to develop 24 hours before using.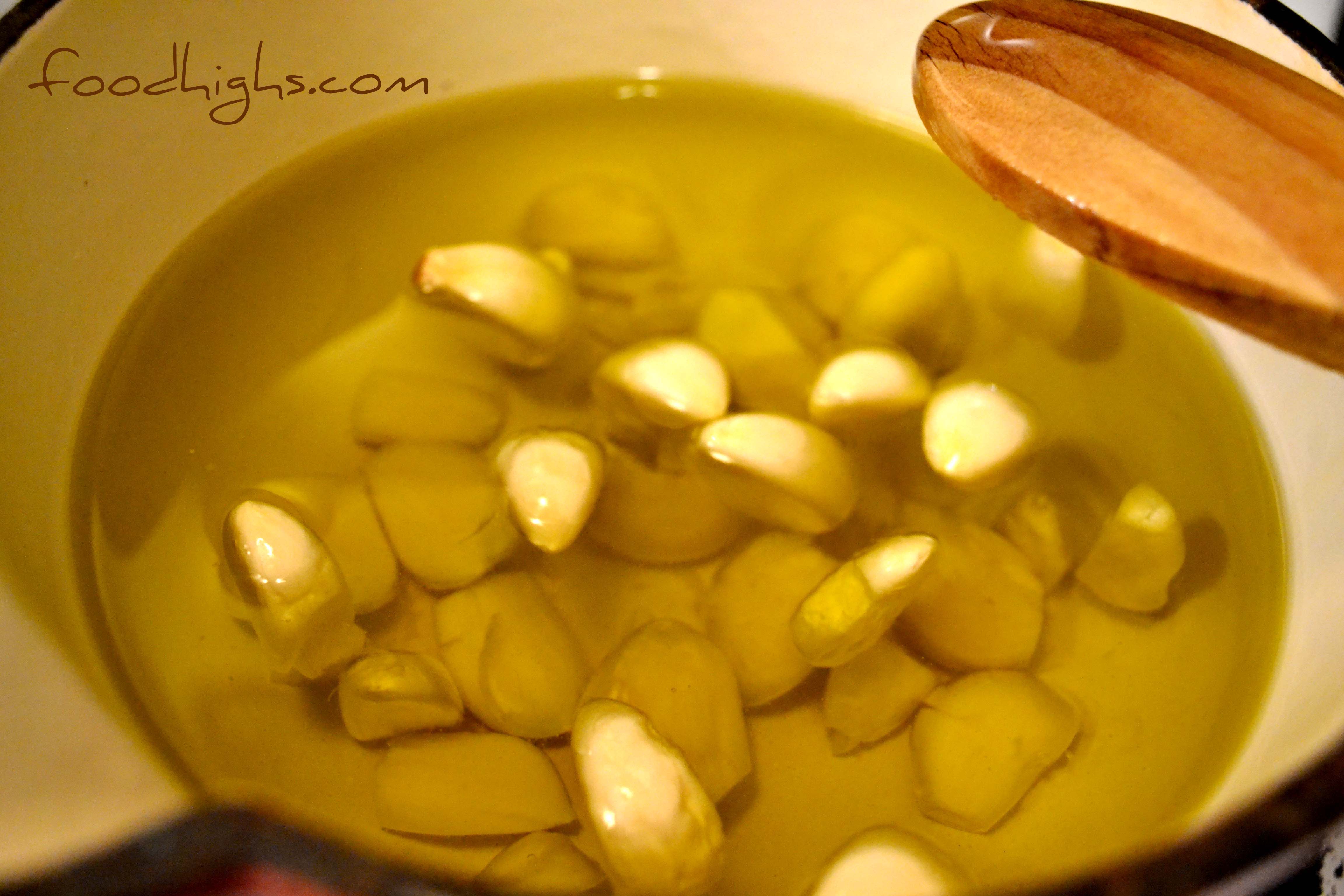 Enjoy!
Please Like Food Highs on Facebook for more health-building recipes and methods!