Macrobiotics Healing Week – Day Six
Menu
Breakfast
soft barley
miso soup with wakame and daikon
steamed collard greens
bancha tea
Lunch
sushi
brown rice
broiled or fried tofu
bancha tea
Dinner
brown rice-seitan-barley soup
watercress salad
cucumber pickles
apple-raisin kanten
grain coffee
This is not a calorie counting diet. It is about eating specific foods in balance. Remember that throughout the day, you will need:
about 50% whole grains
about 30% locally grown (organic, if possible) vegetables
5-10% beans and sea vegetables
5-10% soups
5% condiments and supplimentary foods, including beverages, fish and desserts
Recipes
Recipes and menu are taken from The Macrobiotic Way by Michio Kushi and Stephen Blauer. There are some modifications for the purpose of making these meals easily manageable. The essence and flavors are left in tact.
If you are just beginning a Macrobiotics Diet, you will find this week's menu to be a GREAT introduction to methods and beneficial ingredients. You can build a sustainable diet from here! My blog will continue to provide you with additional recipes and resources. If this is a diet that you wish to follow – consult your healthcare provider – then I highly recommend that you buy the book. It contains much useful information on nutrition.
If you do not follow a Macrobiotics Diet, feel free to use these ideas and alter seasonings to your taste and diet. If you like, add meat on the side!
Soft Barley
Prepare in advance. Reheat for breakfast, adding water if needed.
For additional information on breakfast congee, click here
Miso Soup with Wakame and Daikon
2 1/2 c water
1 cup daikon, thinly sliced
1-2 shitake mushrooms, soaked, stemmed, and sliced
2 T wakame, washed and soaked (measure before soaking)
2-3 T barley miso, or to taste
chopped scallions, as garnish
Bring water to a boil. Add daikon and mushrooms. Reduce to med-low heat. Cover. Simmer for 3-5 minutes, or until tender. Add wakame and simmer for 2-3 minutes longer. Garnish with scallions.
Steamed Collard Greens
water
collard greens (desired amount)
Steam greens for about 5 minutes, using a steamer basket or whatever means you have available. Greens should be slightly crisp and bright green.

Shiso leaves
This image was taken from justhungry.com. This is a beautiful site with great information. If you are considering incorporation of Macrobiotics, you can go to this page and learn how to easily grow your own shiso! This will come in very handy, as shiso leaves are often difficult to find. They are easy to grow. Click here for information.
Lunch
Lunch on today's menu, in The Macrobiotic Way, calls for shiso leaves. My local grocer had no shiso leaves, so I am unable to prepare and photograph this dish. However, if you were able to obtain shiso leaves, you can make watercress sushi, per the recipe given.
Simply follow directions for making sushi as we did on Day Two. Simply replace rice with one bunch of watercress that has been blanched in boiling water for about 50 seconds. Be sure to drain and squeeze out water. Spread over nori paper, as we spread rice on Day Two. Place shiso leaves on sushi in the same way we placed carrots. Sprinkle sunflower seeds over shiso. Roll and slice.
Day Two Sushi Roll Steps – click here
Serve with brown rice, broiled of fried tofu, and grain coffee.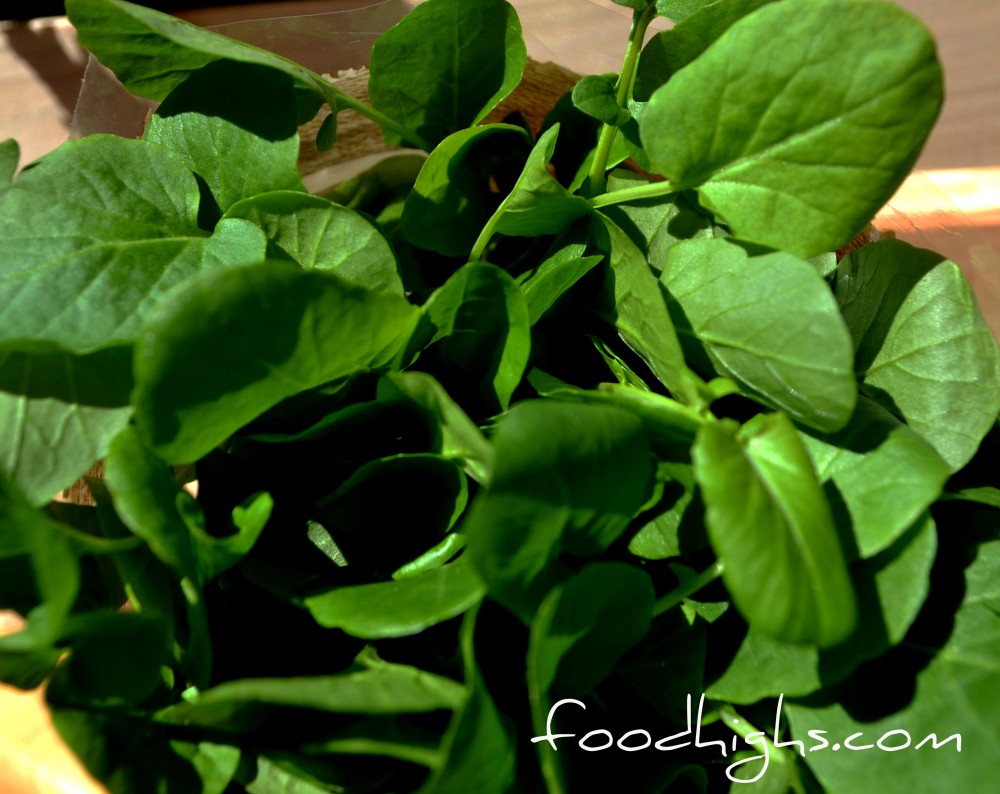 Images are still lagging a little behind recipes, as I am making these foods with you. More images to come! Agar agar is used in our kanten today. You can learn all about working with agar agar on posting of agar caviar. Click here.
Dinner
Brown Rice-Seitan-Barley Soup
one kombu strip – about 2 inches long
1/2 T finely chopped parsley of scallion roots
2 T shitake or another mushroom
1/2 c diced onions
2 T diced celery
1/4 c diced carrots
2 T diced burdock
2 T barley (measure, then soak 6-8 hours)
1/2 c cooked seitan, cut into 1 in cubes
2 1/2 c water
tamari, to taste
2 T chopped parsley or scallions, as garnish
Place kombu and parsley stems or scallion roots in a pot. In order, layer shitake, onion, celery, carrots, burdock, and barley on top. Place cooked seitan on top of barley. Add water and bring to boil. Cover. Reduce heat. Simmer for about an hour, until barley is very soft. Season with tamari and continue to simmer over low heat until soup is soft and creamy. Garnish as desired.
Watercress Salad
water
carrots, cut into matchsticks
watercress
The original recipe calls for 1 c carrots to 3 bunches of watercress. Measure according to the amount yo will eat.
Blanche carrots in boiling water for about a minute. Blanche watercress for about 50 seconds. Drain and cool. Arrange together for salad. Add an Umeboshi dressing. Suggestion: Combine 3 umeboshi plums, pitted and pureed (or 3 t umeboshi plum paste) with 4 T tahini, 1/4 c chopped scallions and 1 1/4 c water.
Cucumber Pickles
Make-ahead, click here
optional: good quality prepared fermented pickled vegetables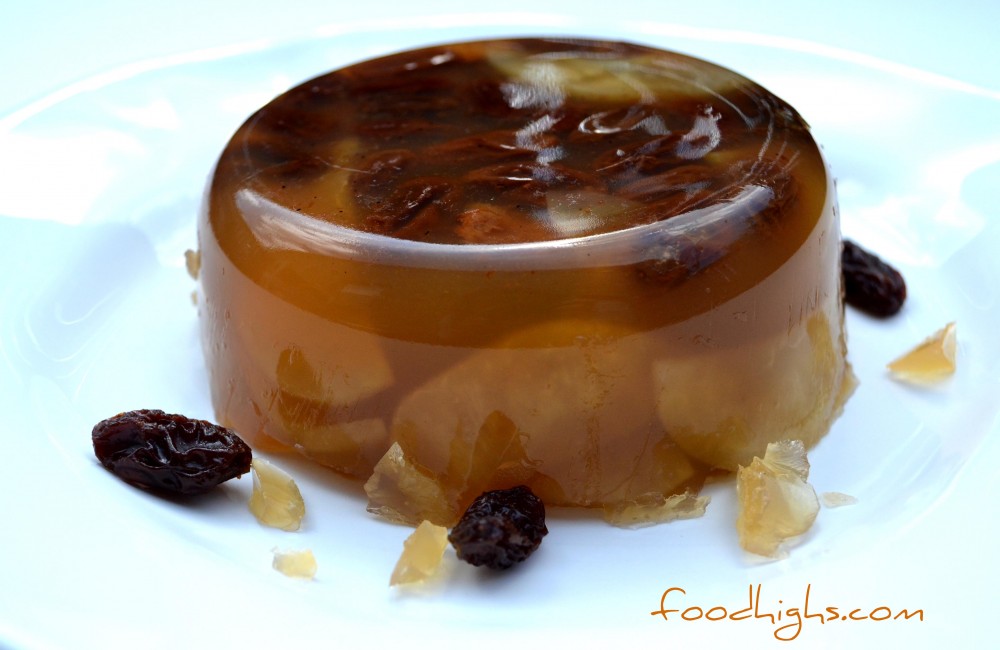 For more detail on this recipe, click here!
Apple-Raisin Kanten
4 apples, sliced
1 quart apple juice
pinch of sea salt
1/4 c raisins
5-6 T agar agar flakes
Place apples, apple juice, and raisins in a pot. Stir in agar agar flakes and bring to a boil. Reduce flame to low and simmer for several minutes until apples are soft. Pout liquid and apples into a dish or mold. Refrigerate or keep in a cool place until jelled. This will take about an hour or so. If the kanten is hard, slice into squares and serve. If it has a softer consistency, spoon into individual dessert bowls.
Grain Coffee and Bancha Tea
Make-Ahead, click here
If Bancha twigs are unavailable, you may opt for a good green tea
Enjoy!
If you like anything you see, please LIKE and SHARE!