Apple-Raisin Kanten – Jello sans Gelatin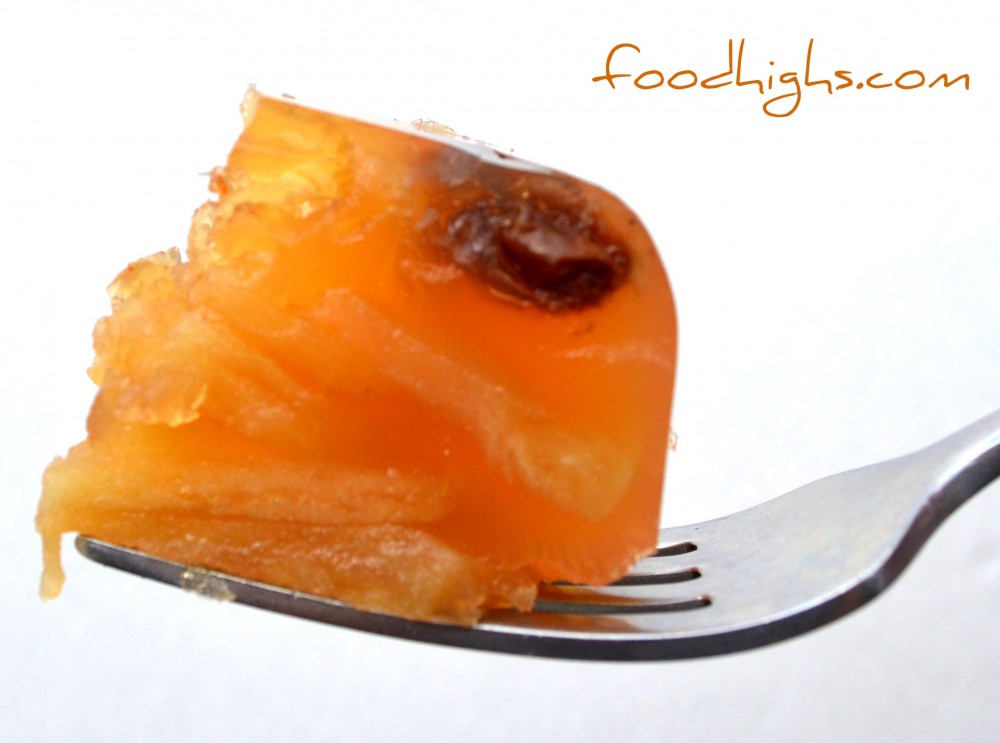 If the aroma of fresh crisp apples does not put you in the mood for fall, I don't know what will! Okay… maybe pumpkins; we will get to that later.
Soon, we will be going "hot and spicy", but here in South, U.S.A., it just isn't that cold yet. The oven still heats up the house a bit too much. So, I am going to use only one little burner and one little pot and make an apple kanten, all the while dreaming of cooler days soon to come!
This recipe comes straight from Stephen Blauer's The Macrobiotic Way. But don't worry! It is really, more or less, just a straight-up kanten… which is really, more or less, jello. Because this jello uses agar agar as its thickener, instead of gelatin, there is a difference in texture. The degree of difference depends on how much agar you use. (Notes below.) The flavors are delightful! Fresh apples, apple juice, plump raisins… how could they be anything but sweet and delicious!
Why use agar?
No animal product. So it is completely vegan-safe.
Agar agar is a very healthful product, in itself. Please see my notes here.
It is fun.
You don't have to. Feel free to make this jello with gelatin. Simple follow package directions for process and gelatin to liquid ratio. Cook down your sliced apples and raisins with a little apple juice, and add them to the unset jello any way you would like! You will get a fresher and more nutritious product than any ready-made gelatin.
But for the vegan, or the adventurous among us, here we go!
Mise en place (everything in its place) your ingredients. Not much needed here. Not even any added sugar! Just apples (any), apple juice, raisins, agar, and salt.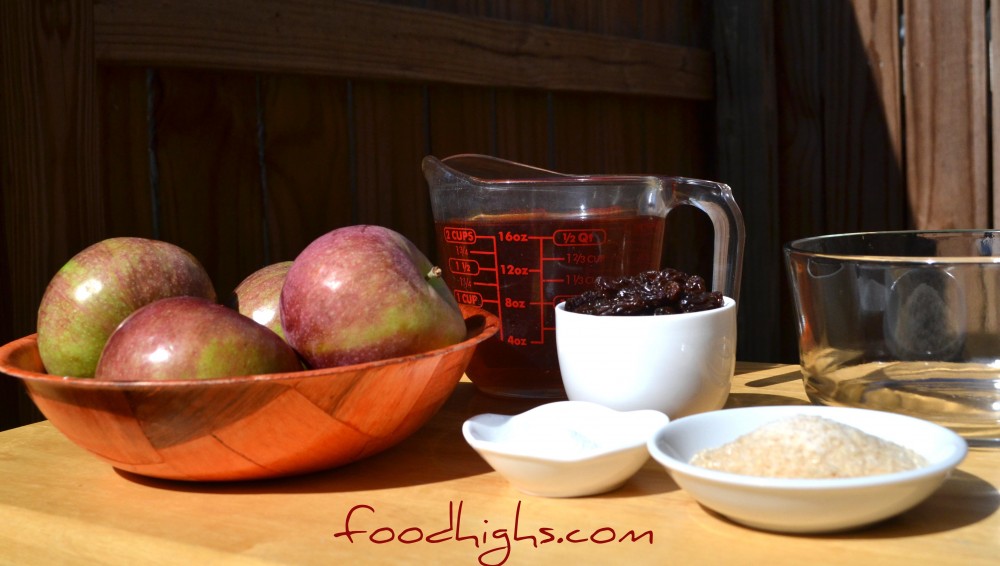 Peel your apples. Of course, there is great fiber and nutrition in the apple peels. If you prefer not to peel, that is up to you. I prefer peeled in this. You could save your peels for juicing, if you do that.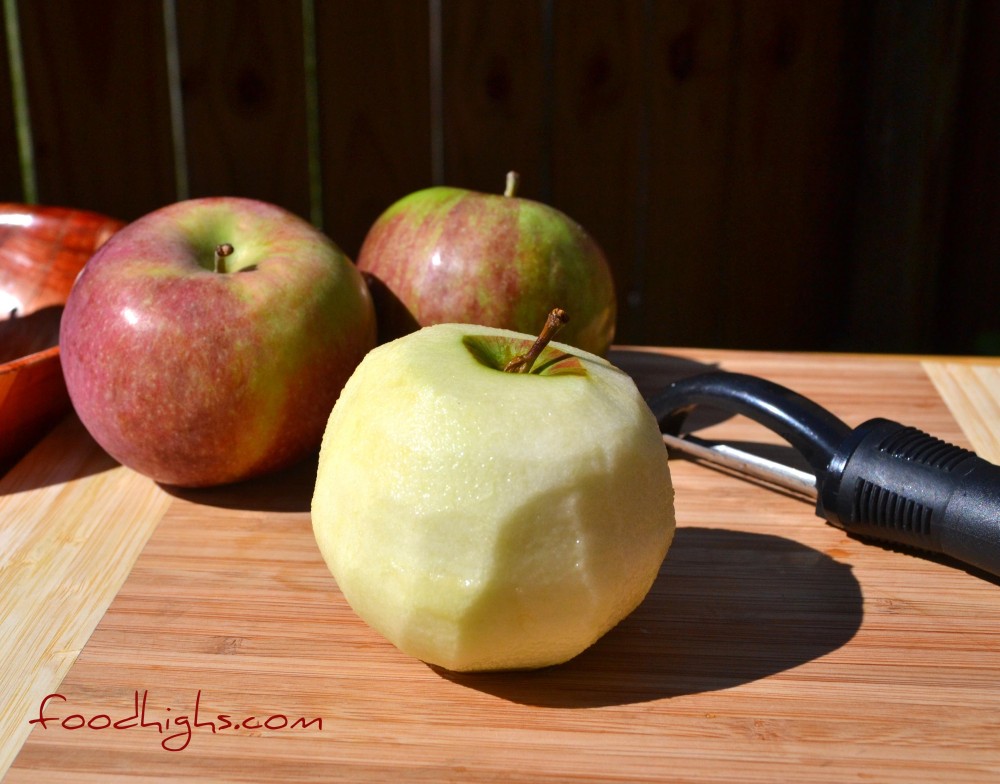 Core and slice your apples.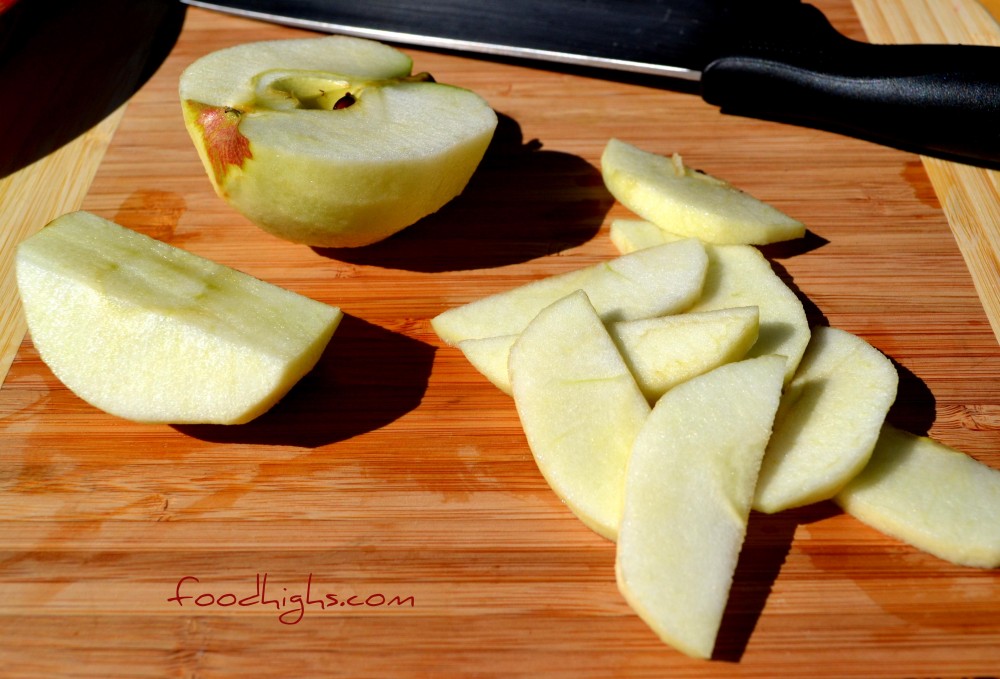 Put apple slices into a pot with raisins and apple juice.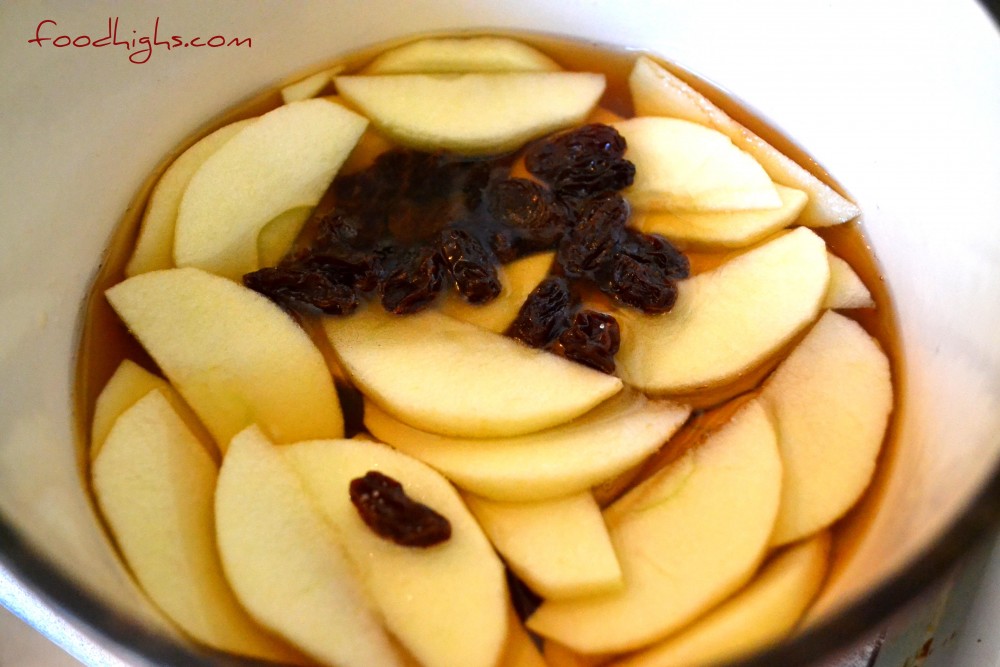 Add agar. Note: As mentioned in my notes (here), I grind my agar into a powder. It dissolves so much better this way!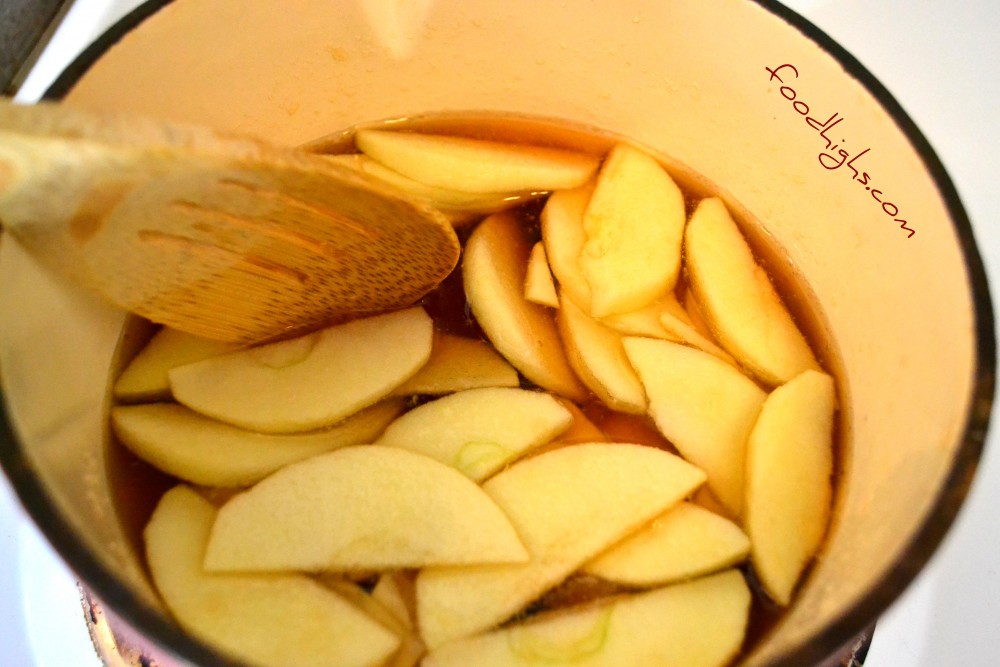 Bring to a boil. Then reduce to simmer and cook for several minutes. If you drop a little bit on a plate and it begins to set, it should be ready to mold.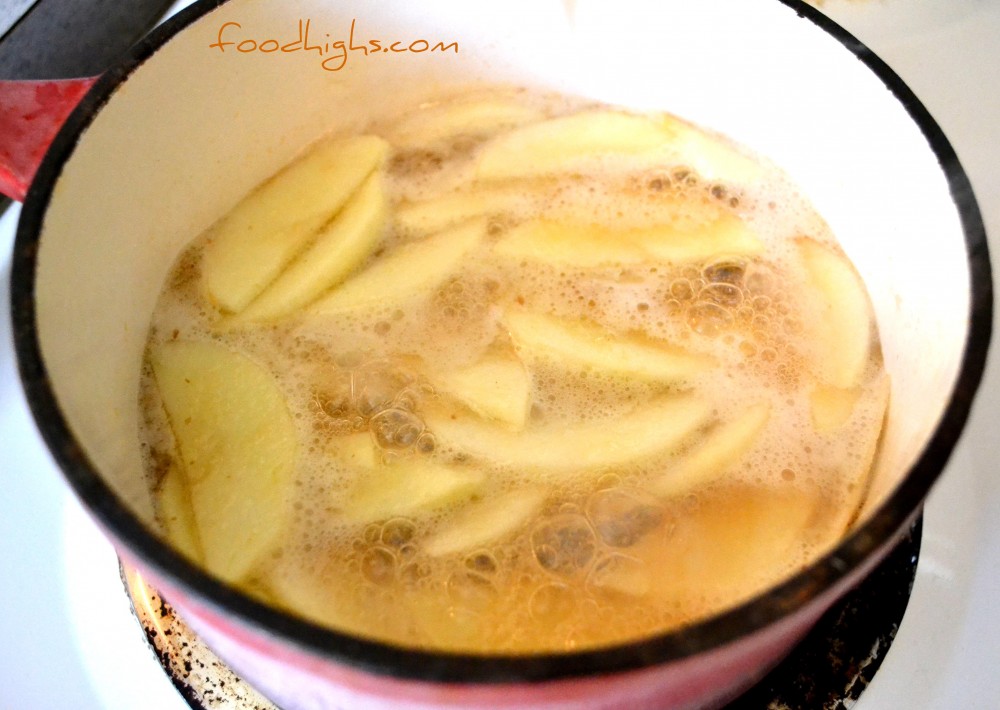 Pour mixture into a heat-safe mold… anything you like, a bowl, individual cups or glasses… whatever floats your boat. Put it in a cool place to set up.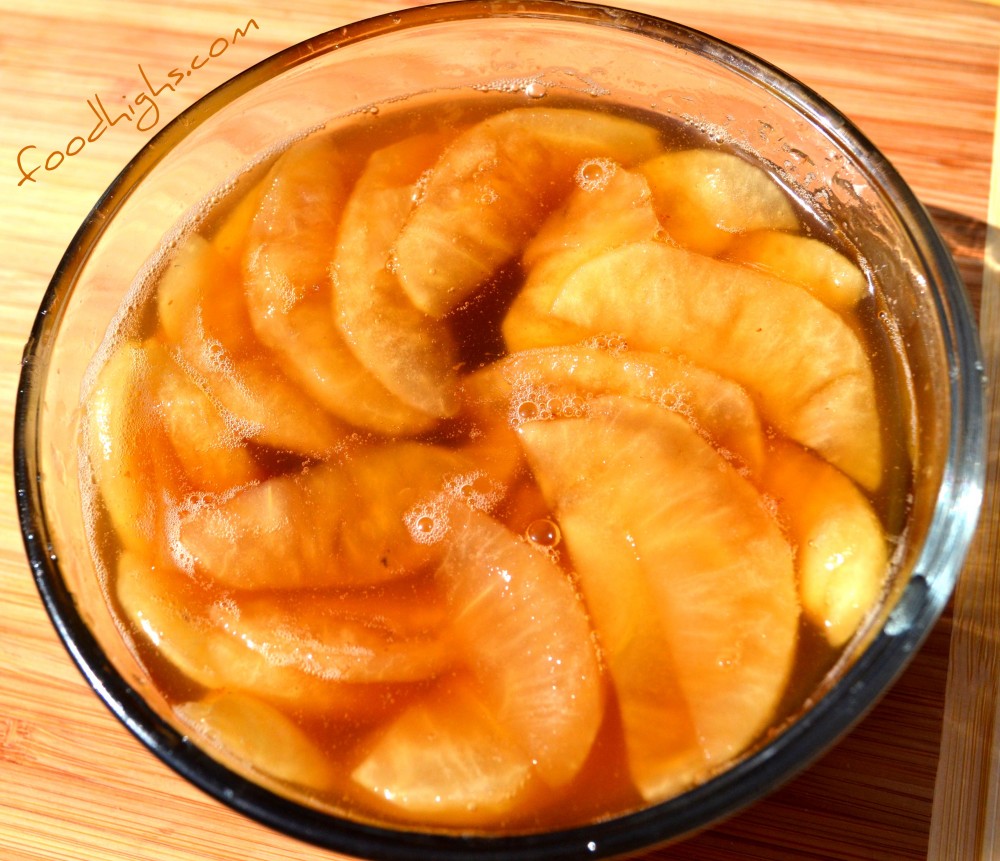 Once set, unmold, if necessary, and enjoy!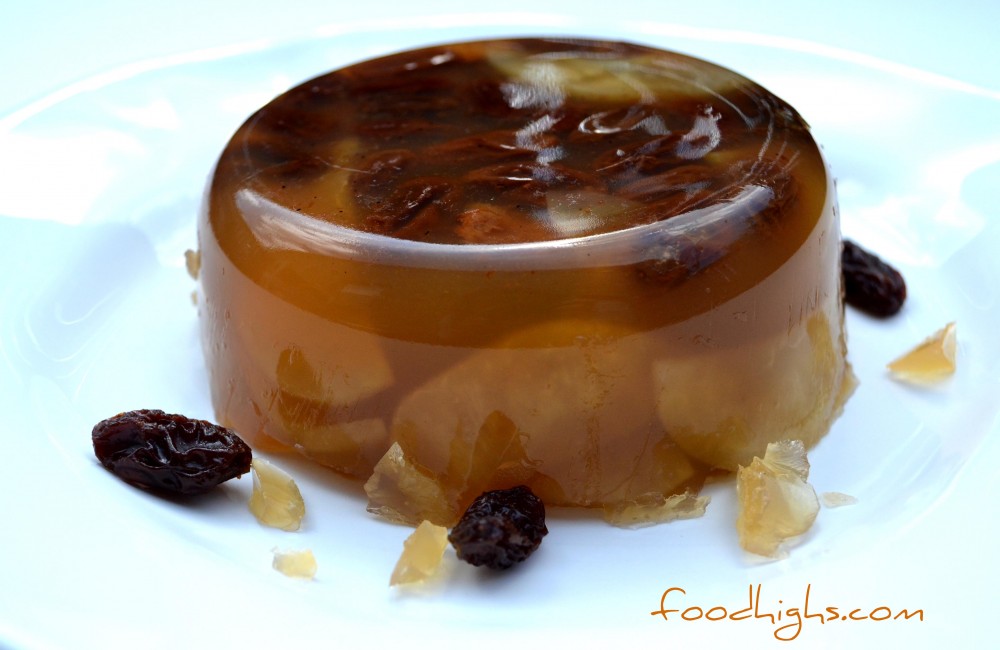 Apple-Raisin Kanten
4 apples, sliced
1 quart apple juice
pinch of sea salt
1/4 c raisins
5-6 T agar agar flakes
Place apples, apple juice, and raisins in a pot. Stir in agar agar flakes and bring to a boil. Reduce flame to low and simmer for several minutes until apples are soft. Pout liquid and apples into a dish or mold. Refrigerate or keep in a cool place until jelled. This will take about an hour or so. If the kanten is hard, slice into squares and serve. If it has a softer consistency, spoon into individual dessert bowls.
Notes: I made this, reducing the recipe by 1/4th and keeping the same ratios of agar to apple juice. It turned out beautiful! And delicious! But the texture is too firm for my taste. Next time, I will reduce the agar, even if this means a very soft texture that does not hold up. using individual serving glasses will allow for a beautiful presentation of a soft kanten.
Also, if after an hour, it does not set up as much as you would like, you can return mixture to a pot, reheat, and add a little more agar. Then mold again! Pretty cool stuff!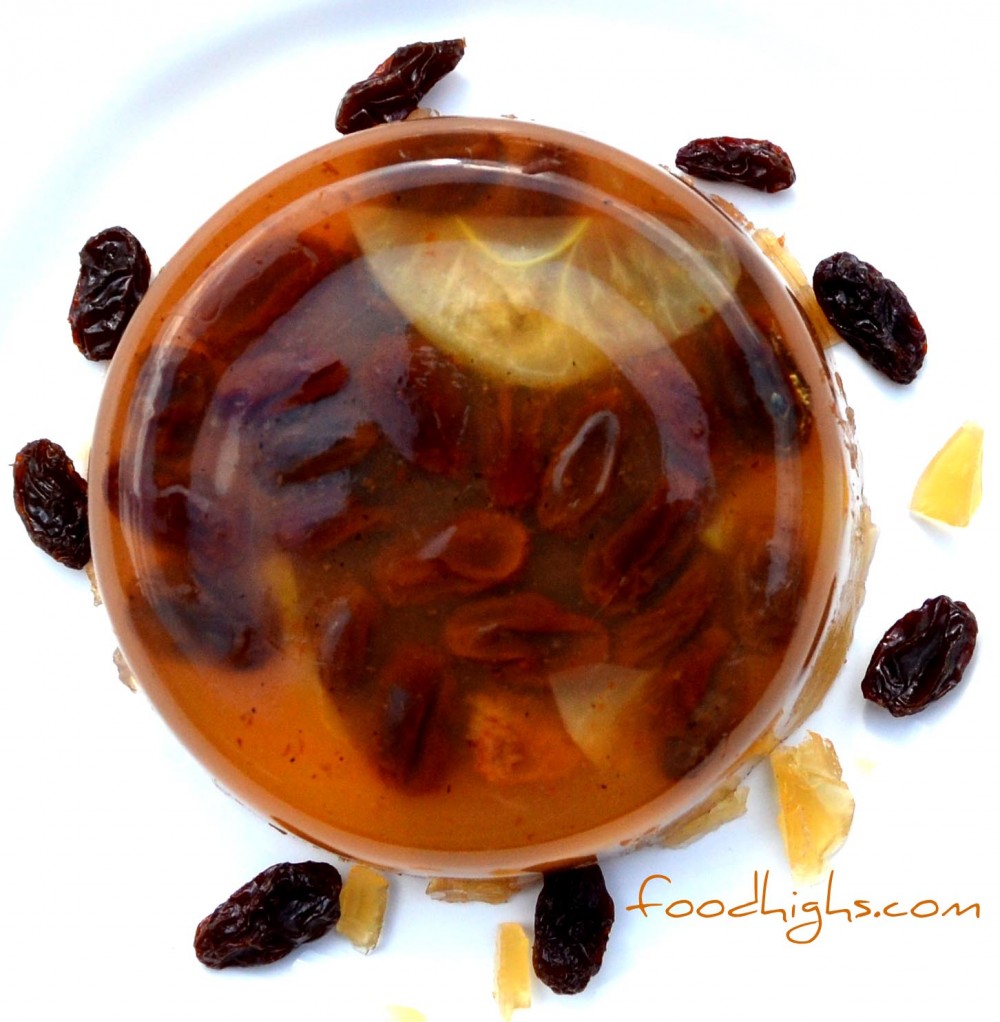 Those little flecks in there are from REAL apple juice. This is good stuff!
Enjoy!
If you like anything you see, please like and share us on Facebook, Twitter, Pinterest… or anywhere you would like. 🙂