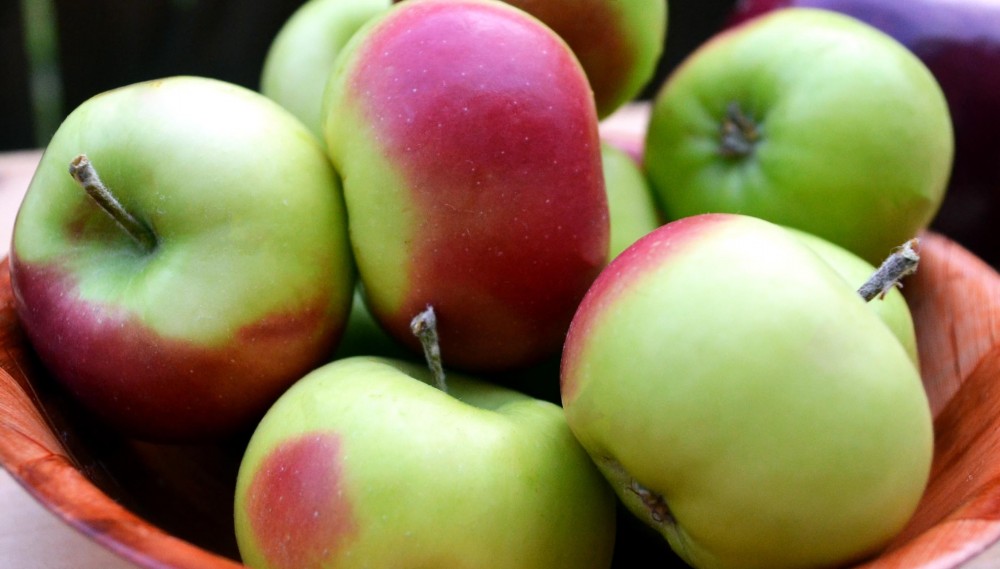 [pinterest]
My one complaint about caramel apples is that they are too big! …and they have all that delicious refined sugar, but mostly they are too big! I never learned how to eat one gracefully, so I don't.
Walking through the market a few days ago, I saw this little basket of mini apples and my heart soared! They are so cute! What perfectly adorable little caramel apples these would make! And there would be the correct proportion of apple to sweet caramel to crunchy topping. No sticky mess on my nose and chin. No massive apple to get through after all the topping is gone. They are perfect!!!
Upon bringing them home, I was further delighted by their flavor. I would really not have minded had they been tart… I could just sweeten up my dip a bit more. But they were nicely balanced and juicy. Not too tart, not too sweet. If you find these little Lady Apples in season, I highly recommend getting them, if for no other reason than to make somebody smile.
If you can't find these little gems, no worries… go ahead and make this anyway. Whoever you make them for will thank you. They will still be gorgeous, healthful, and delicious regular-sized.
Lady apples next to some regular-sized apples.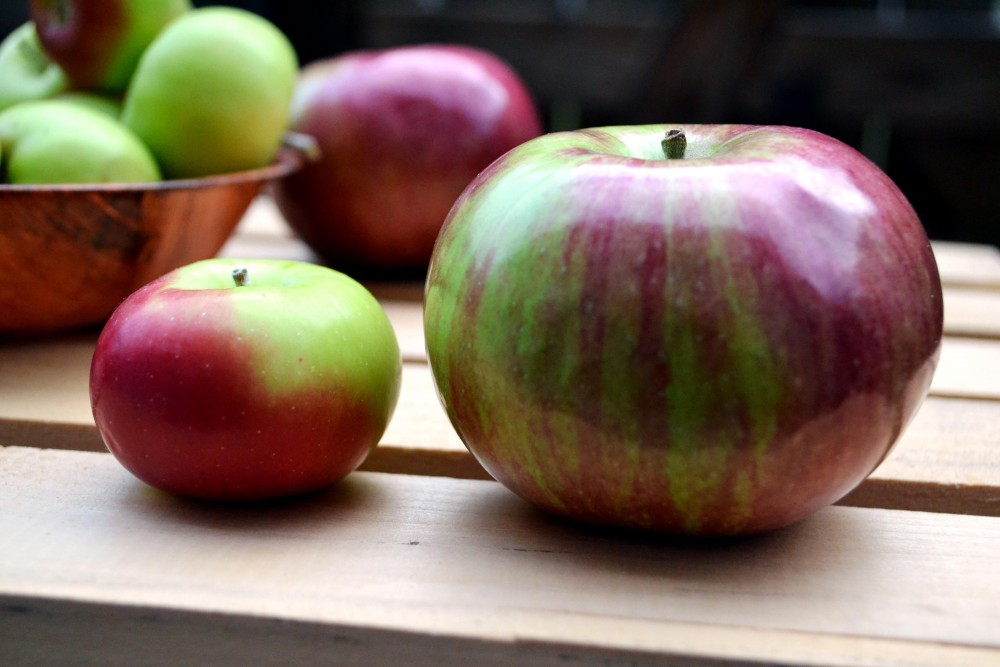 Assembling Date-Caramel Lady Apples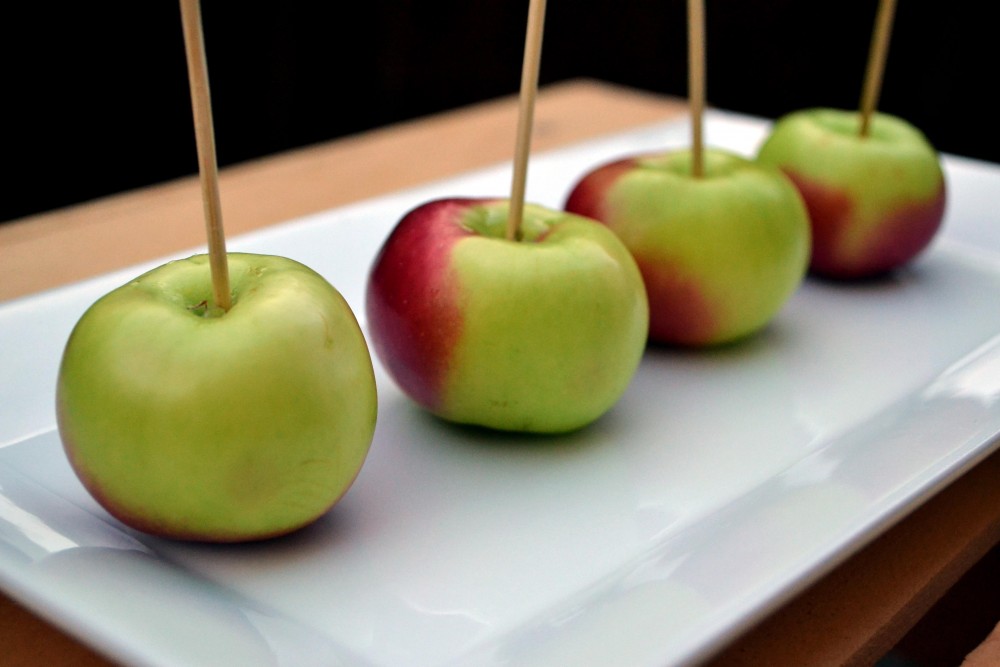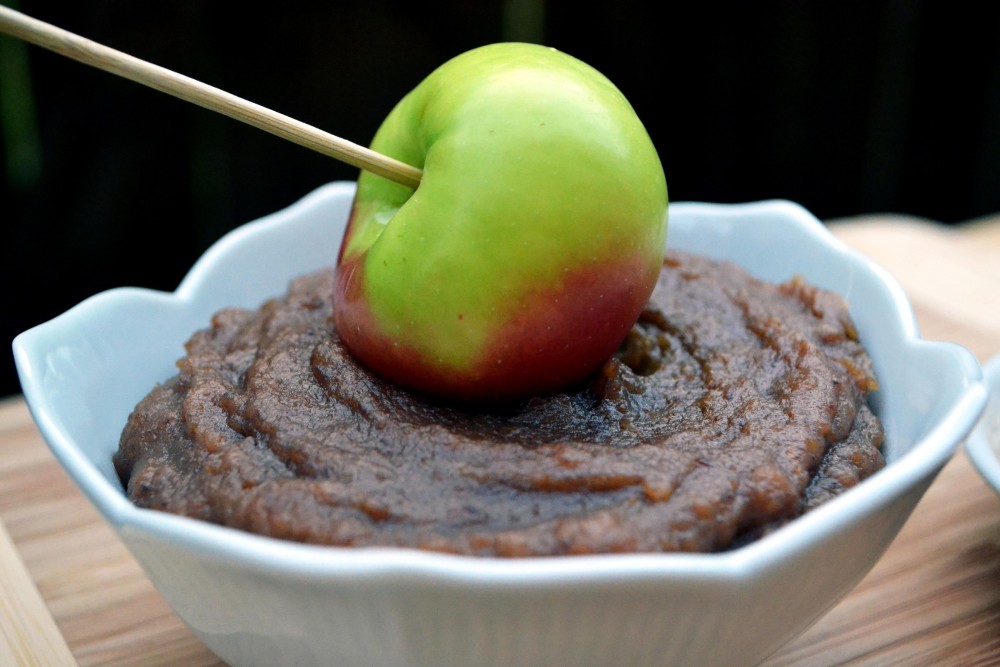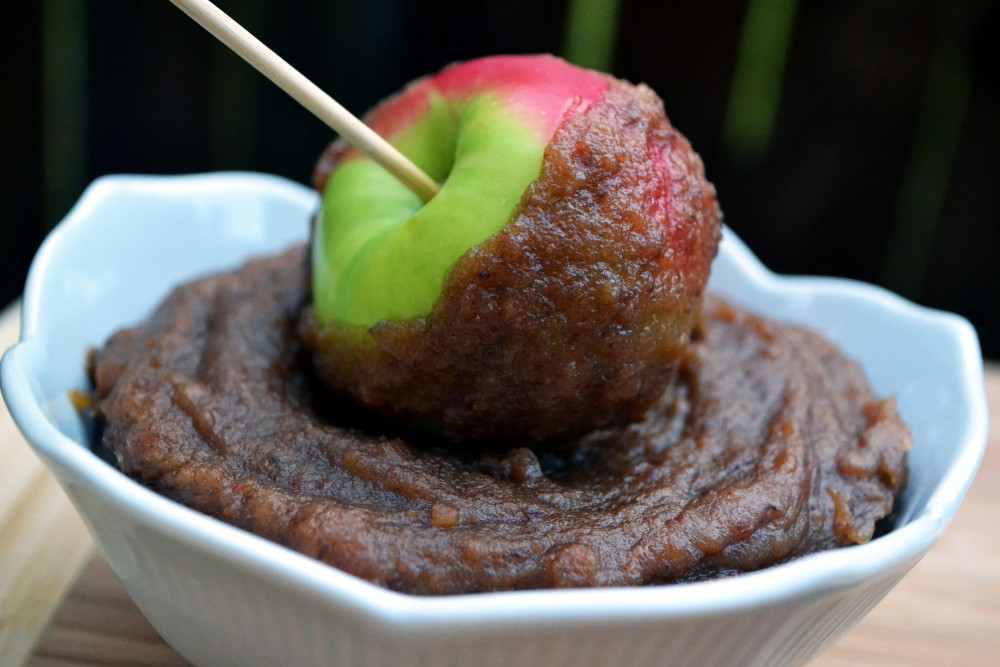 Date Caramel Fruit Dip
1 c date puree – preferably medjool as they are naturally caramelly (to make your own, click here)
1/4 – 1/2 c coconut milk (depending on thickness of puree)
1/2 t vanilla
1/2-1 t lemon juice
pinch of salt (to taste, to bring out the sweetness)
Optional: if you do not have puree, you can presoak dates (I do this overnight in the fridge, but a couple of hours will help to soften dates), chop and puree them in a processor. Use 2 cups whole or chopped dates to get about 1 cup of puree. If you are in a hurry, you can add dates to a small sauce pot with enough water to soak them. Simmer low until softened. Chop. Puree.
Combine all ingredients until smooth. If your date puree is very thick, you will have quicker success with a food processor or blender… just don't liquefy it! Adjust amount of coconut milk to get the consistency you like. It should be loose enough to dip, but not runny.
Date-Caramel Apple Assemblage
Clean apples, washing off any wax so that date caramel will stick, and remove stems
Insert skewers into tops of apples
Holding apples by their skewers, gently dip and spin each apple in the dip. If desired, preheat dip to soften and loosen it
Roll date-caramel covered apples in chopped nuts, fruits, or candies. Or drizzle with chocolate.
Arrange on a platter for service
Enjoy!
Special Diet Options
Raw – puree and combine dip without adding heat
Milks – feel free to substitute whatever milk fits your diet – almond, rice, heavy cream, hemp, etc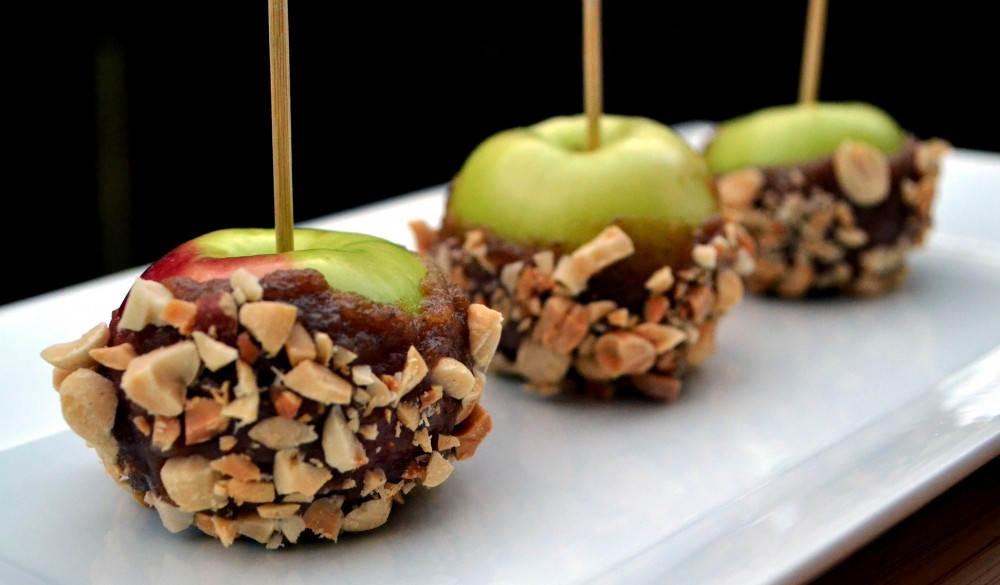 Enjoy!
[pinterest]
If you like what you see, please LIKE, PIN, and SHARE