Peanut Butter Date Turtles
OMGoodness! These are ethereal no matter what your diet.
I can take or leave recipes… I like methods… and options… and formulas. Here is one for you that is about as simple as it gets and can be customized countless ways, depending on your diet, your taste buds, and what you happen to have sitting around in your kitchen.
Turn this into anything you want! Here are some suggestions:
Peanut Butter Date Turtles
Sunbutter Prune Turtles
Almond Butter Fig Tutles
… you get the idea.
Even the chocolate shell can be customized. White chocolate, dark chocolate, allergen-free chocolate, sugar-free chocolate, carob, put whatever you want on top!
Only five ingredients. You don't need anymore. Five is perfection.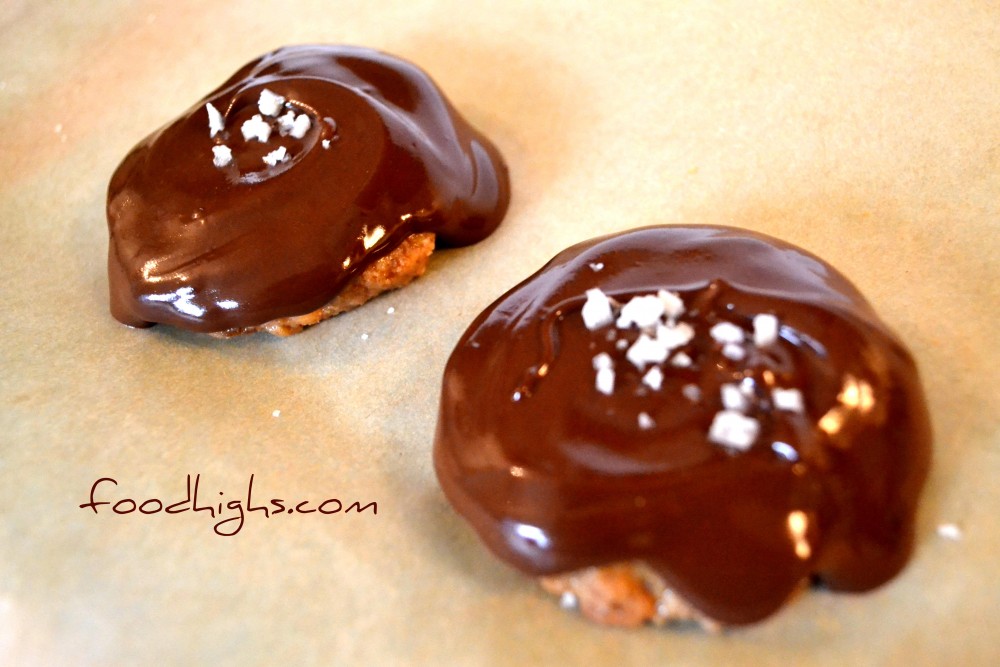 Some Ingredient Swap Options
Puree of dates, apricot, figs, prunes
Any nut butter – peanut, almond, cashew, or Sunflower Seed butter
Peanuts, any other nut, Any seed, dried fruits
Chocolate – anything that melts, consider your dietary needs, or use carob
Course salt – for me, there must be salt – Celtic Sea Salt – it intensifies the sweetness – divine! My son leaves it off and still goes crazy over these.
So, this is our favorite combination…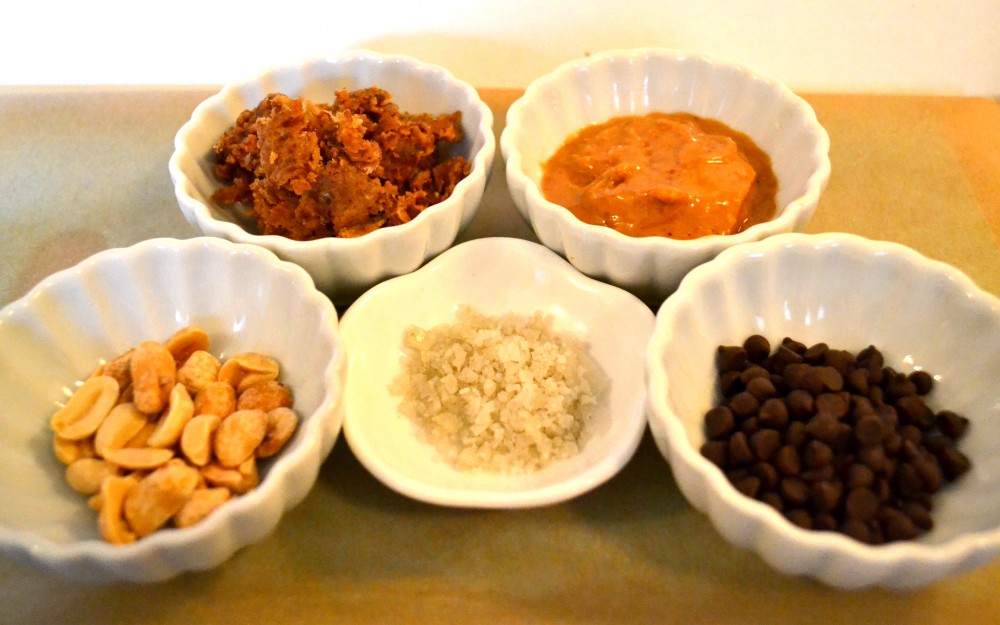 Mix together peanut butter and date puree. I used a processor. My photos did not turn out. We were in such a hurry! Next, we mixed in peanuts. Peanuts work well for us. (We have some tree nut issues.) Dates bring fiber, as well as sweetness to the table… good stuff! And when you mix them all together, synergy happens.
Form a dough with the date-nut butter-nuts mix.
Our chocolate is dairy-free. This works for us. I made more later with dark chocolate – THIS works for me. 🙂
Seriously, is there anything more beautiful?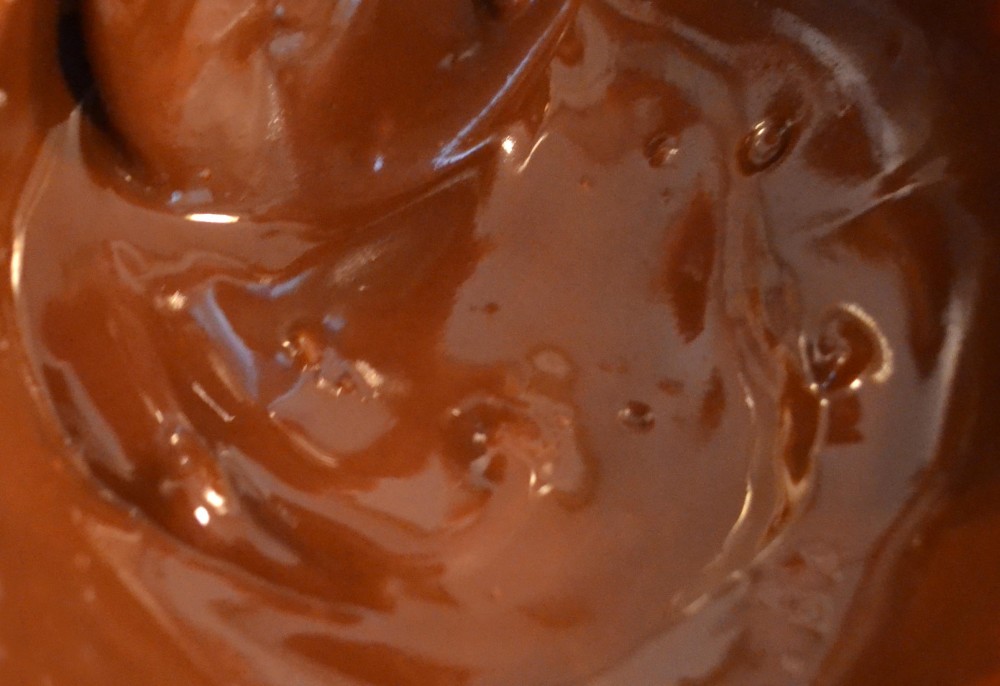 Form little spheres with the dough and flatten them. These are your turtle bodies. Get the kids involved!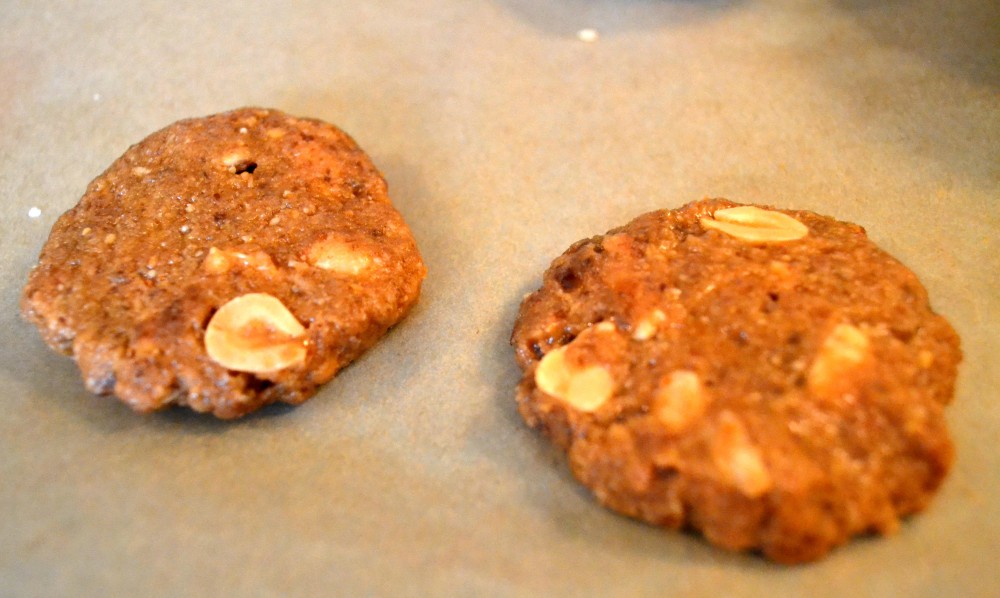 Next, spoon or pour chocolate over each one. Let it drip. 🙂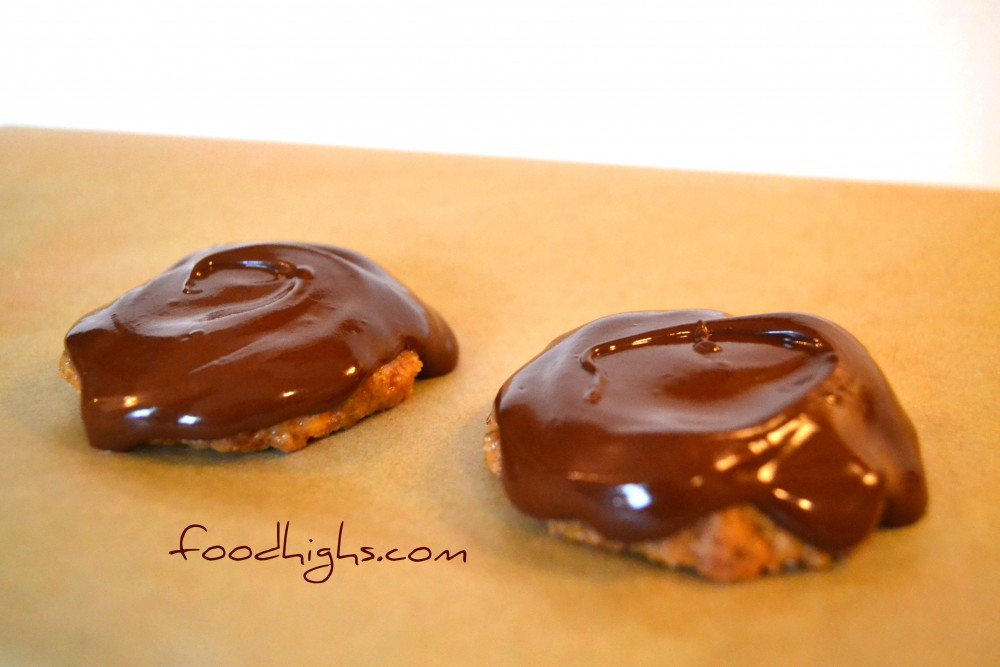 Sprinkle on a little Celtic Sea Salt.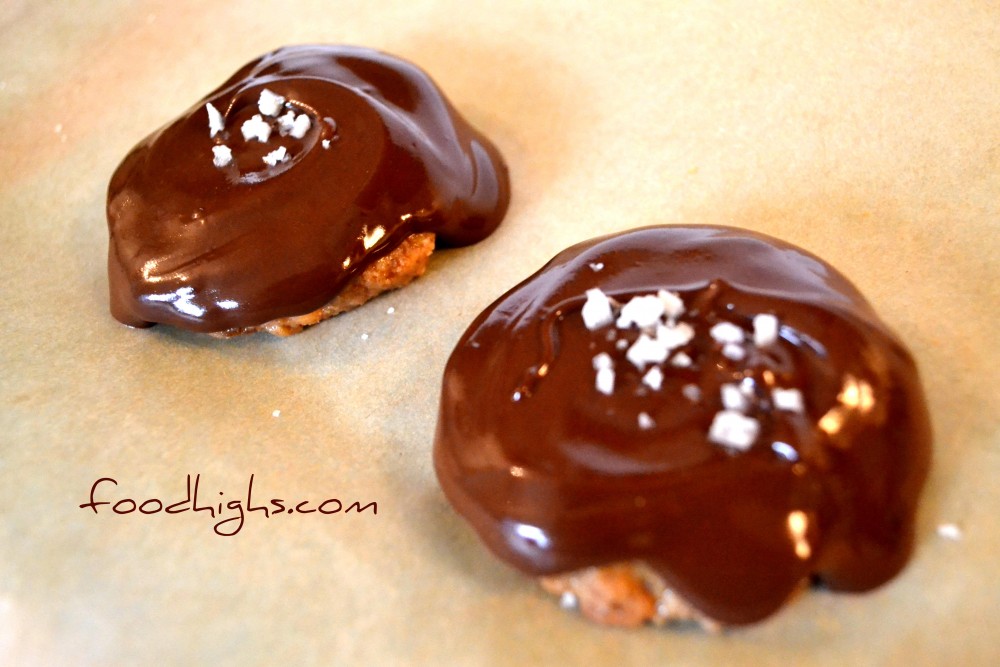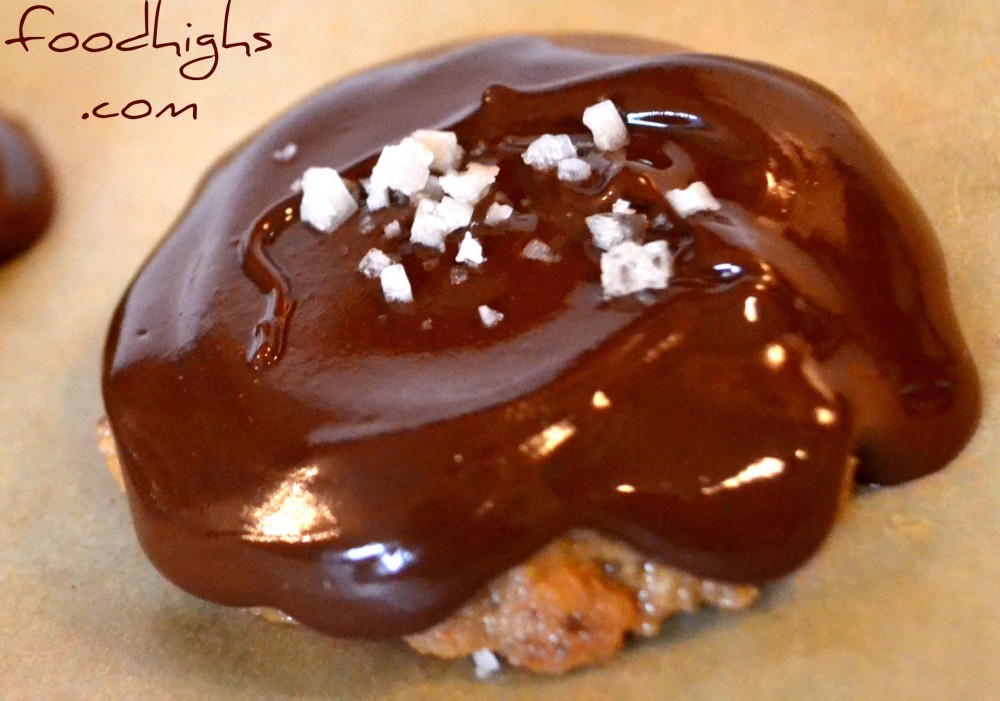 Refrigerate or place turtles in the freezer until they are set and ready to eat.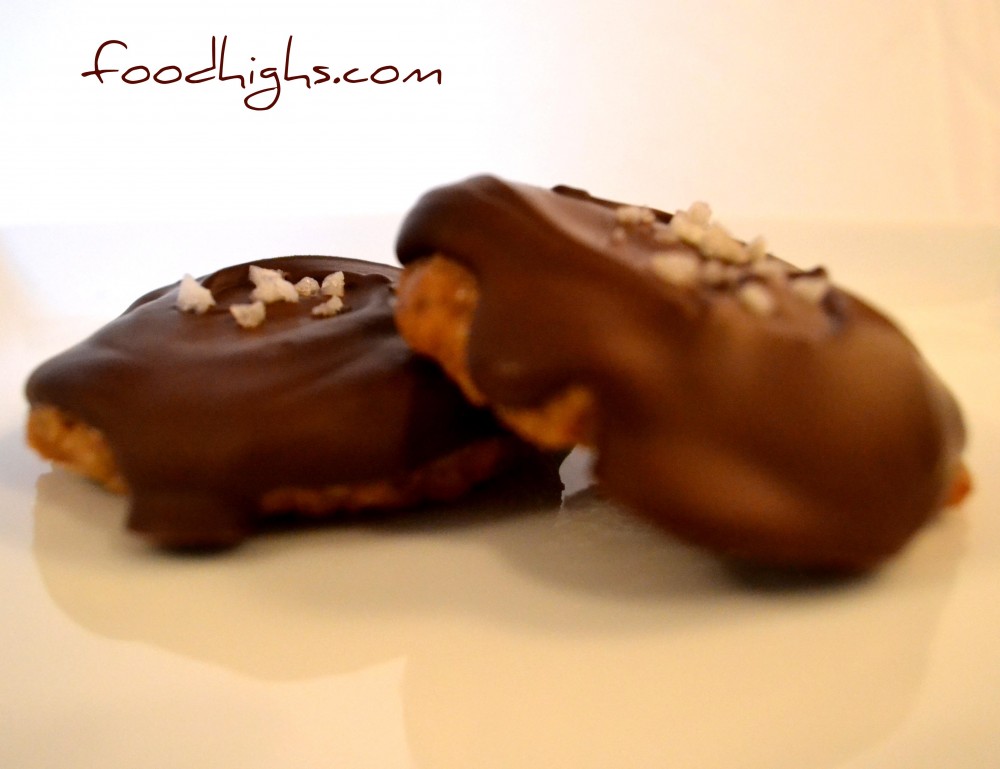 Perfection.
Peanut Butter Chocolate Turtles
Make as many or as few as you like! Use the simple ratio given.
Ingredients
1 part Date Puree – if you need to make some, see my previous post HERE
1 part Peanut Butter – all-natural, whole, just peanuts
1 part whole peanuts
1 part Chocolate – ours is dairy-free, soy-free
Celtic sea salt – for me, there must be salt! it intensifies the sweetness – divine!
Method
Blend together date puree and peanut butter. I use a processor. Your puree can be smooth or have chunks mixed in, but it should not be too soft. You want it to hold its shape. If you feel you need a bit of salt mixed in, add it here.
Mix in peanuts. Then form little balls and flatten them. This is your turtle "body". Usually this is a caramel, but we are going easy on the sugar.
Melt chocolate, any way you like, and spoon or pour over each turtle "body" to make the turtle "shell".
Sprinkle a little bit of course salt – I love celtic sea salt – on the top of each turtle. Mmm
Place in the fridge or freezer until chocolate is set.
Enjoy!
If you like anything you see here, please LIKE, SHARE, and PIN!