Lowcountry Steamed Oysters
What is best about months with an "r"? Arguably, it is oysters in season and a Lowcountry oyster roast is on the schedule! Salty, briny, sweet, succulent, juicy oysters… with hidden little treasures in clusters of shells… yay!!!
Oyster eating transcends ordinary cuisine. It goes beyond being merely a matter of satisfying taste buds; it is an experience.

The Lowcountry Oyster Roast
When oyster season arrives, my friends, Travis and Patty, host a delightful oyster roast (actually a "steam"), complete with delicious local oysters, hot soups. homemade beer bread, cornbreads, apple pie, games, marshmallow-roasting, fire, music and dancing… whew! And they make it all appear so effortless. Thankfully, they allowed me to take some pictures to share. Good people, they are.
These local southern eastcoast oysters bring a beautiful balance of saltiness and sweetness. I detect no bitterness in them. They taste mature and full-bodied, with hints of minerals. They are buttery. Savoring these soft little morsels from their mildly techno-colored shells, is like the joy one gets from a bag of potato chips, amplified to an exquisitely artful, and fully sensual, experience – in terms literally of satisfying all five senses! It is like treasure-hunting, as each opening of a shell brings new visual delights. Each taste is fully satisfying.
If you are not a fan… well, I guess you really do "have to be there". Photos cannot tell the whole story, or convey the experience.
To sum up, our Lowcountry oysters are awesome! And enjoying them with good friends is the best!
Nutrition
If the unparalleled flavor of these little gems do not convince you that oysters are worth eating, then consider the nutritional impact they offer.
For zinc, no other food source comes close! Add to that Omega 3, protein, calcium, magnesium, iron, potassium, and B12, and you have a powerhouse of nutrition in every bite. This makes oysters a great dietary component for anyone, but especially for athletes. … I love efficient nutrition.
In Traditional Chinese Medicine, oysters are also considered beneficial for some conditions causing nervousness, dryness, and insomnia. In my opinion, it is in part this connection to the nervous system, that makes some of us crave them so.
Plan Ahead
Most important things to know before serving steamed oysters:
Buy from a reputable source, or learn to collect them yourself, and purchase oysters as close to party time as possible.
Oysters are living; keep them that way until you are ready to cook and eat them. If an oyster shell is open, tap on the shell… it should close up. If not, discard this one. Do not store them in a sealed cooler, or they will suffocate. Keep them cold, refrigerated, not iced.
If your local purveyor has not cleaned mud off the oysters, rinse them in cold water. (Although we usually do not mind a little mud here and there, as long as it is not on the actual oysters.)
Essentials: A table outdoors, with oyster shuckers/knives, and a pile of rags for protecting hands from heat and knives.
And, of course, a cooking method. There really is no need to be precious, or sophisticated, unless this just makes you happy. 🙂 Any way that you can safely create fire and/or steam, to allow oysters to gently cook in their own juices, will do nicely.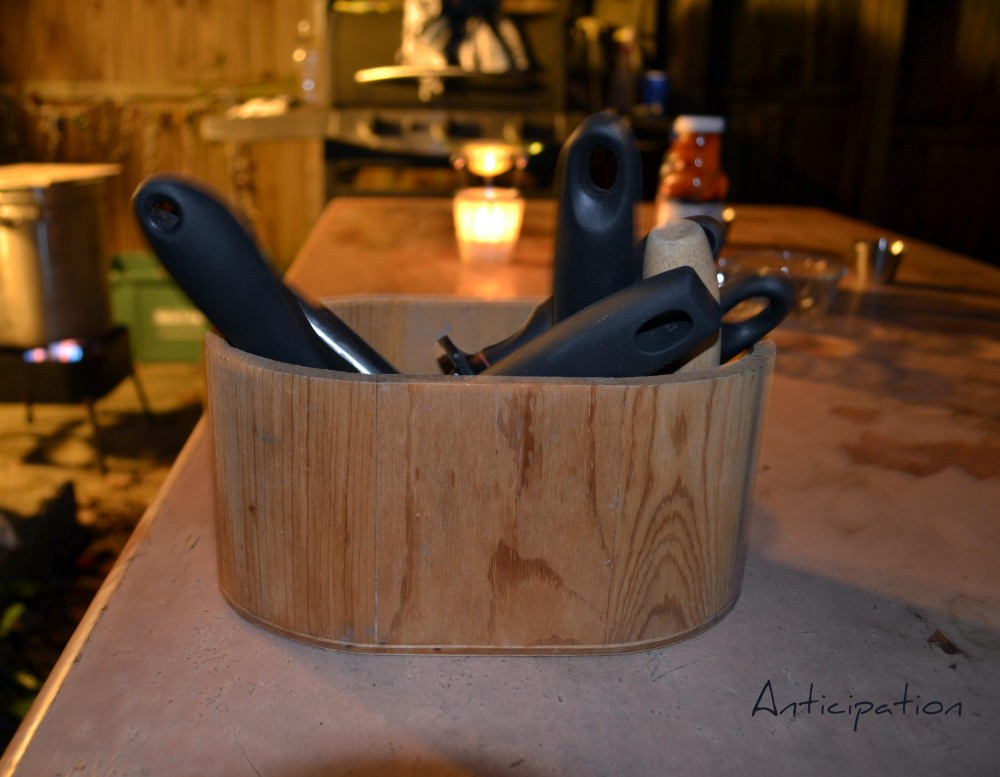 Optional condiments: lemon wedges (to cut the saltiness, if desired), sauces, hot sauces, and butter. Patty keeps butter hot and melted in a potpourri dish – brilliant!
Beer is optional (although this is debatable). Good friends required!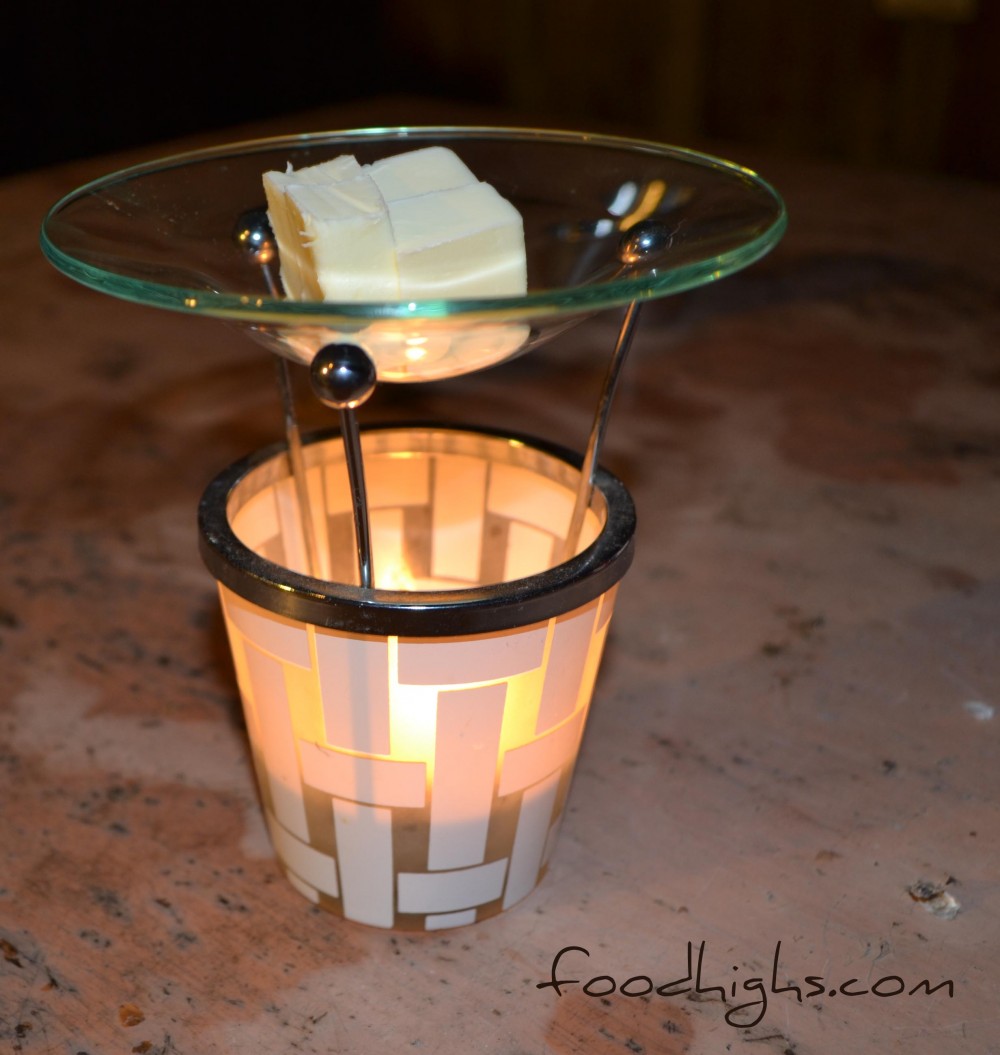 Travis uses a fired up pot in which to steam the oysters. Of course, smaller batches can be steamed indoors. Travis has 80 lbs of oysters. And, you cant beat the experience of eating fresh oysters outside in the coolness of the evening, with a gorgeous fire nearby.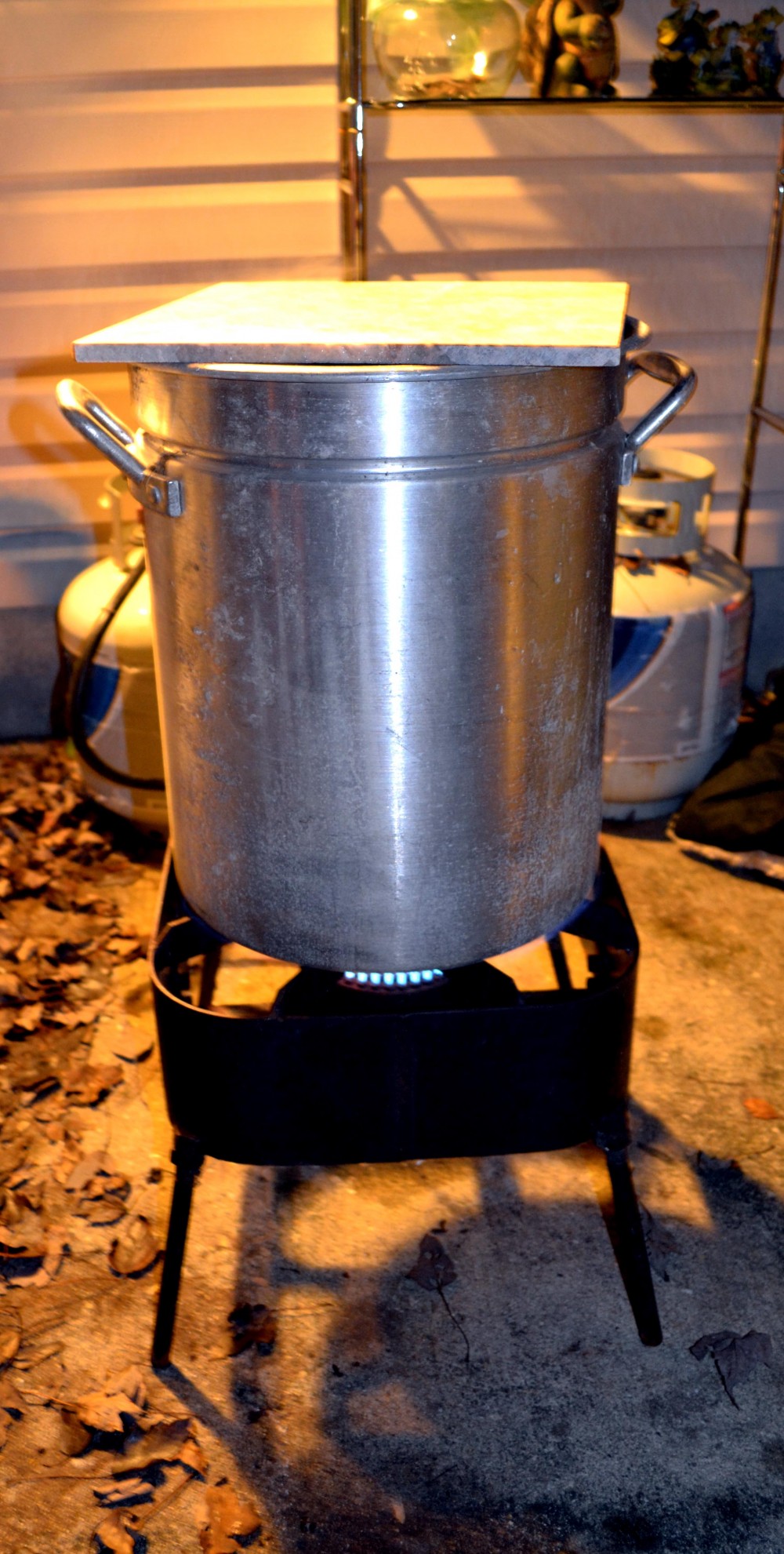 When the pot gets all steamy, oysters can be added.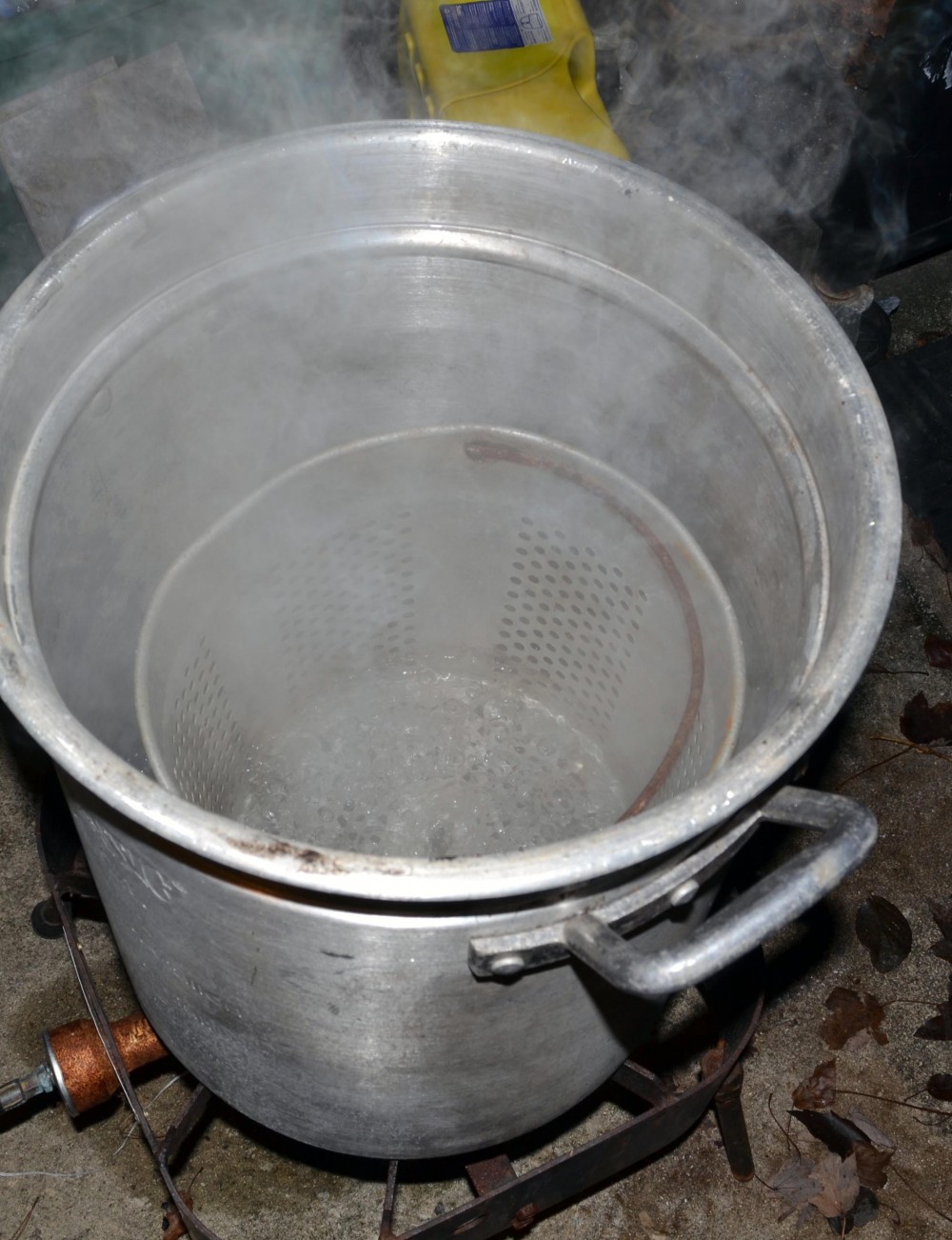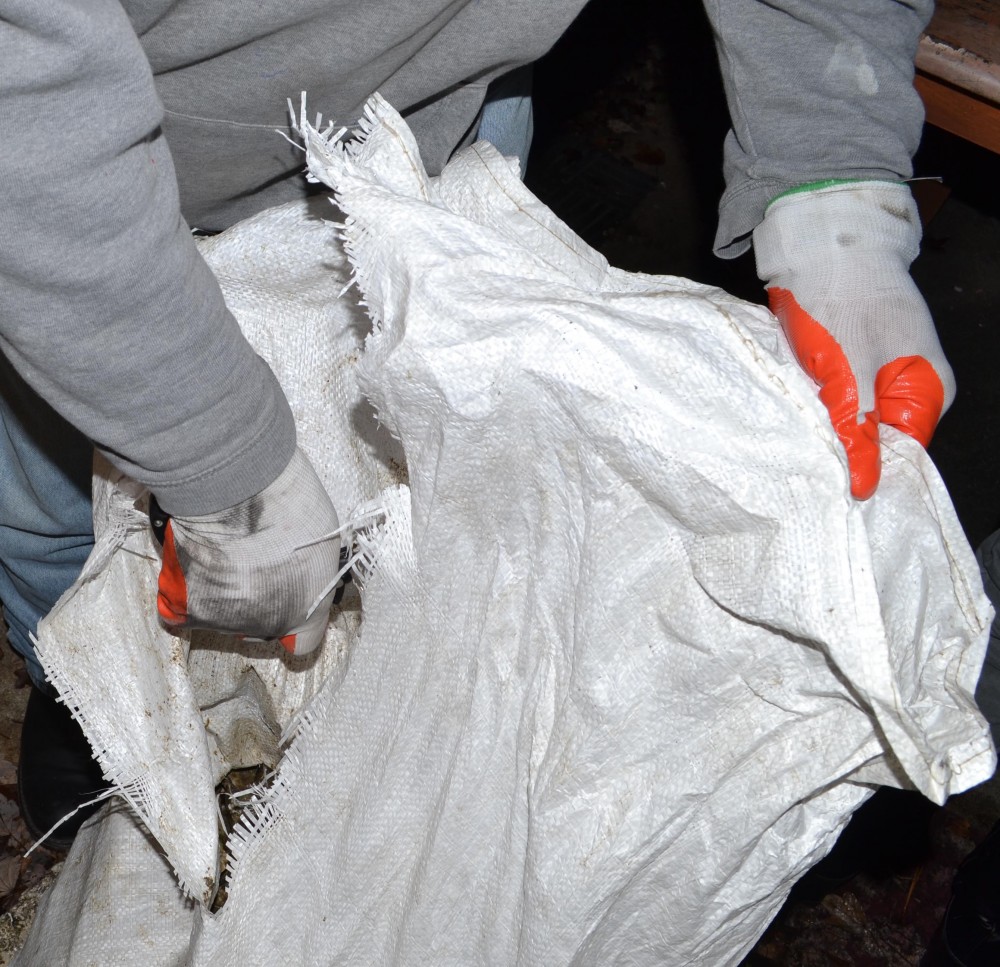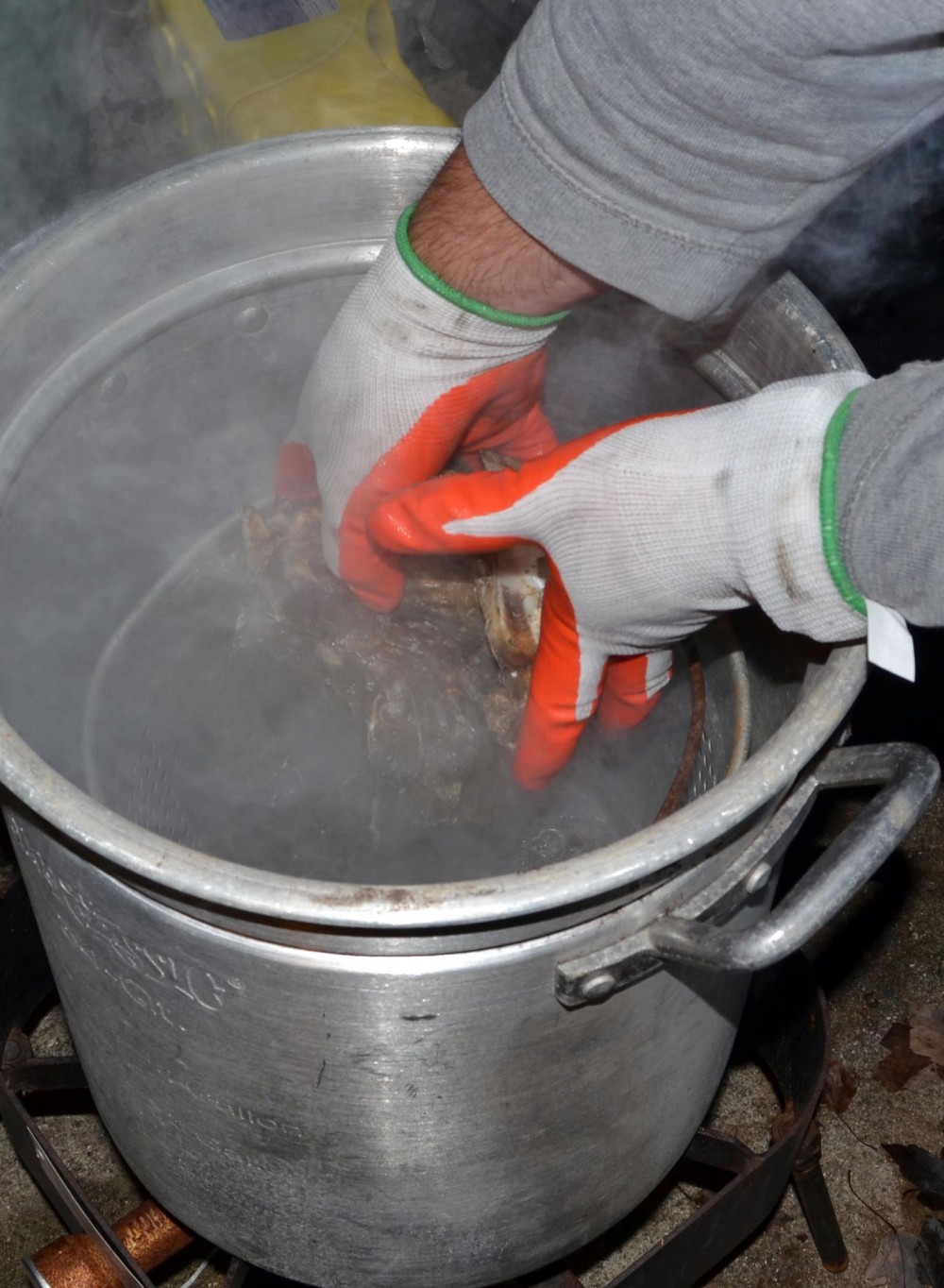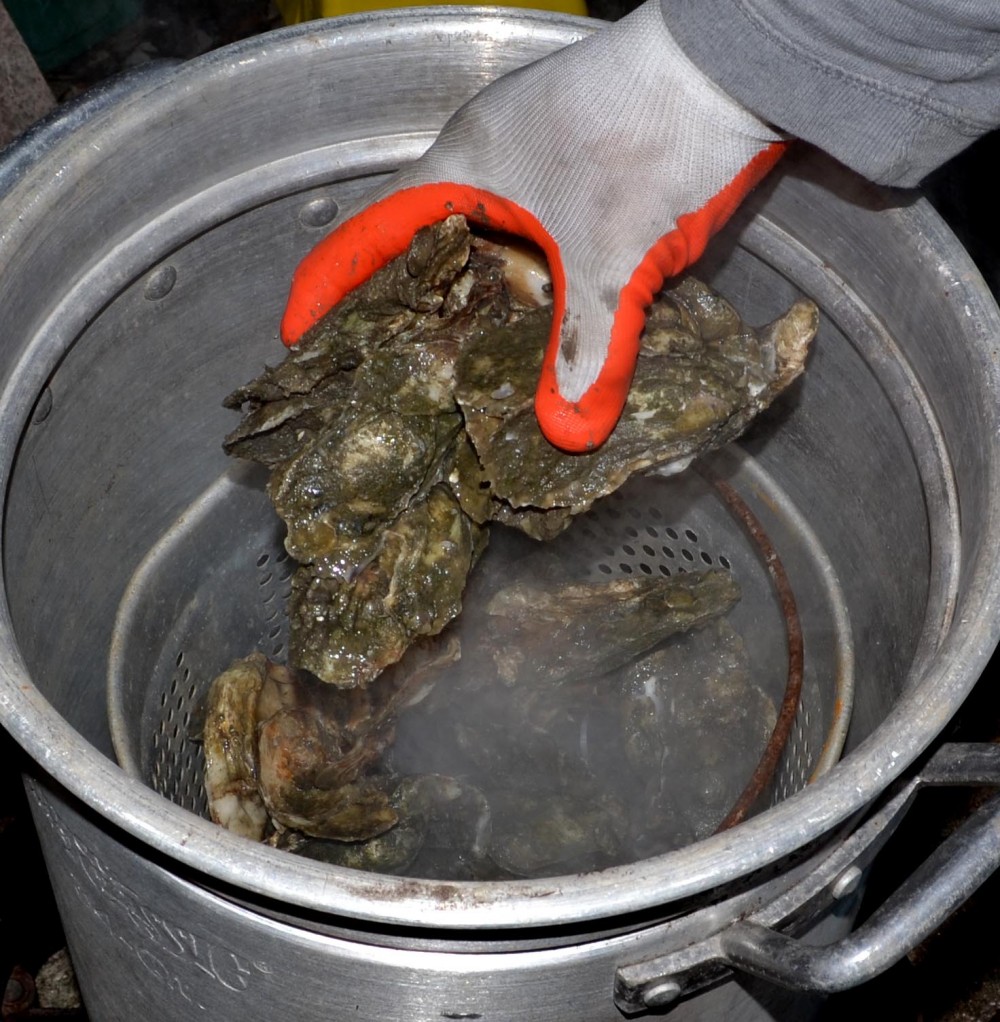 Cover the steampot and allow oysters to cook. As you can see, Travis is very particular about coordinating the appropriate lid to the steampot…
… I think this is a slab of marble or something. 🙂 Anyway, it kept the steam in!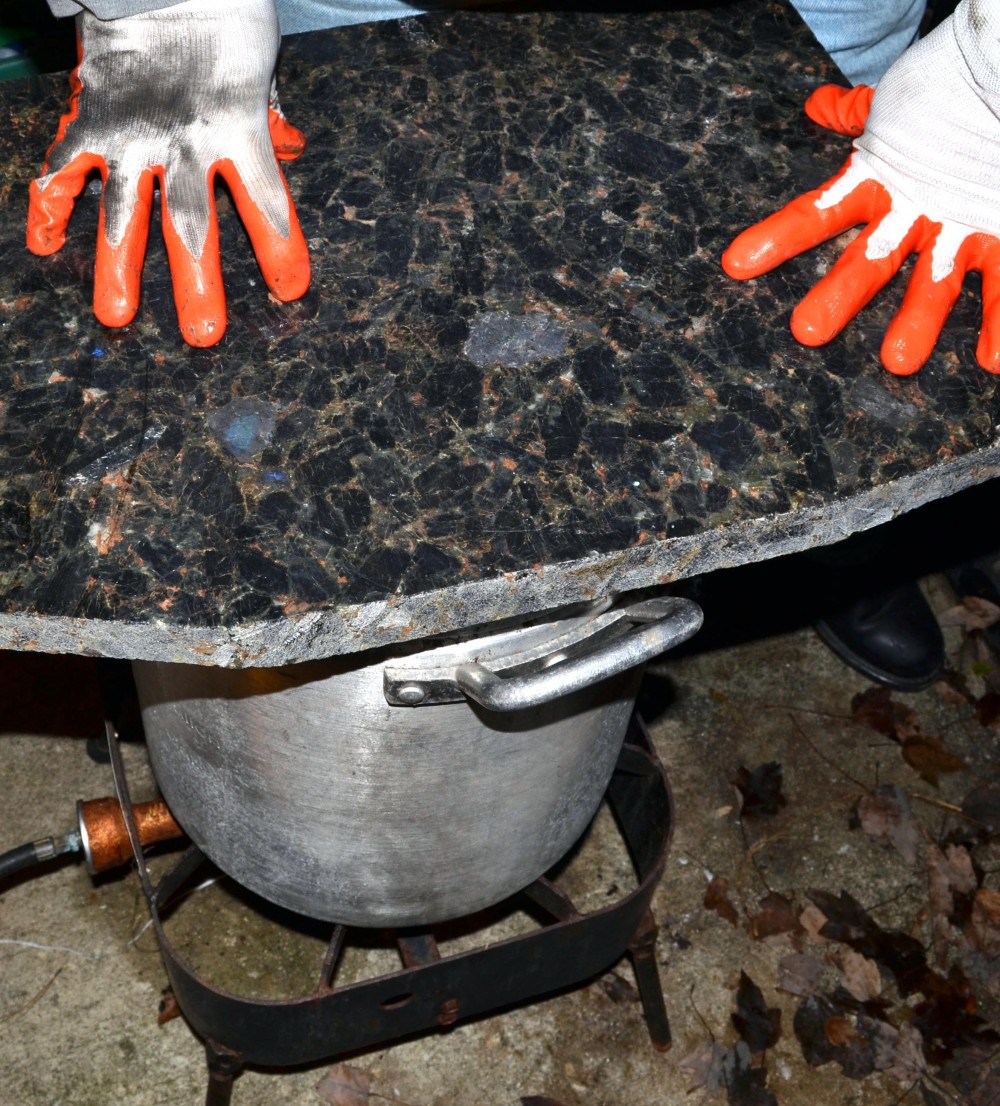 When the oysters begin to open, they are done! It is difficult to see this through the steamy goodness… but these oysters are about ready!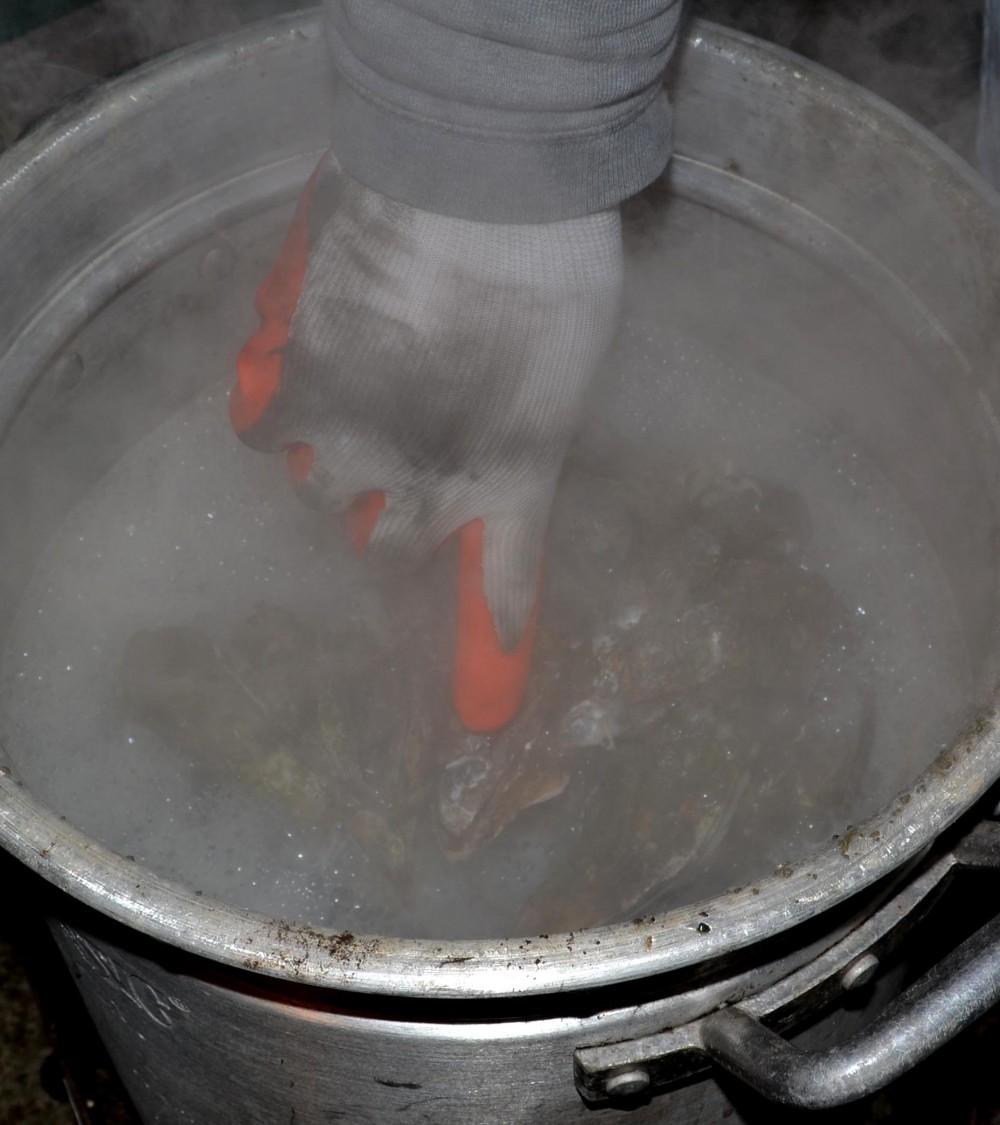 Oyster removal… sorry, I can't talk right now…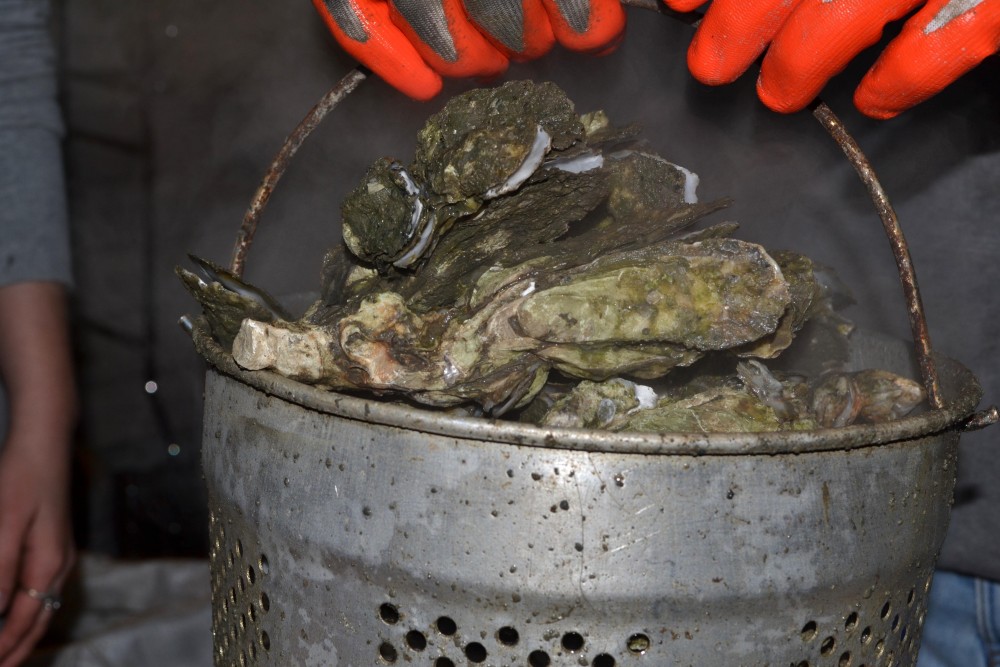 To the feast! Every man for himself!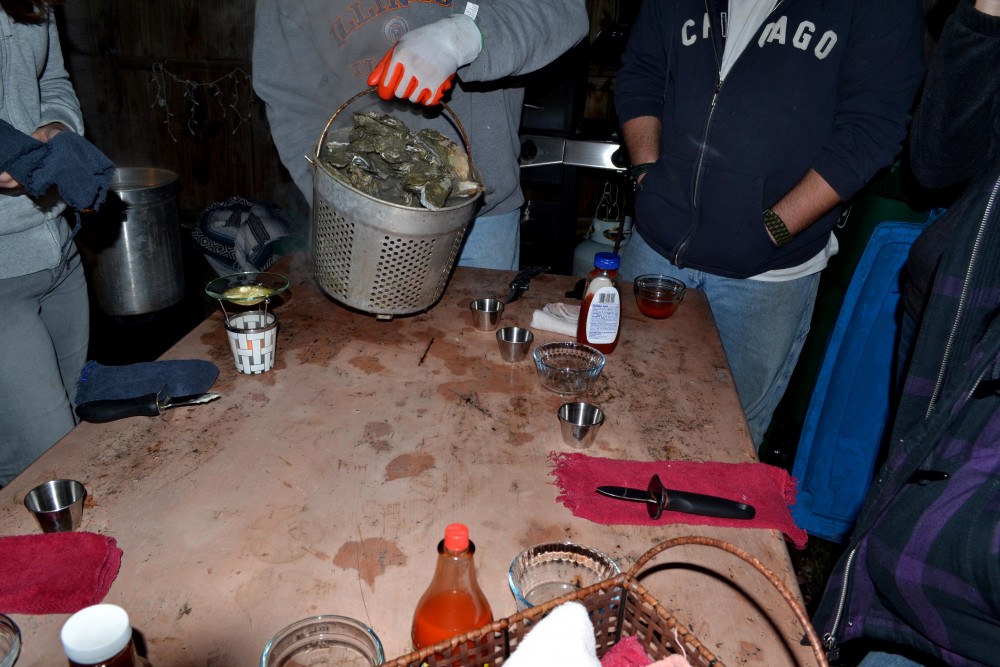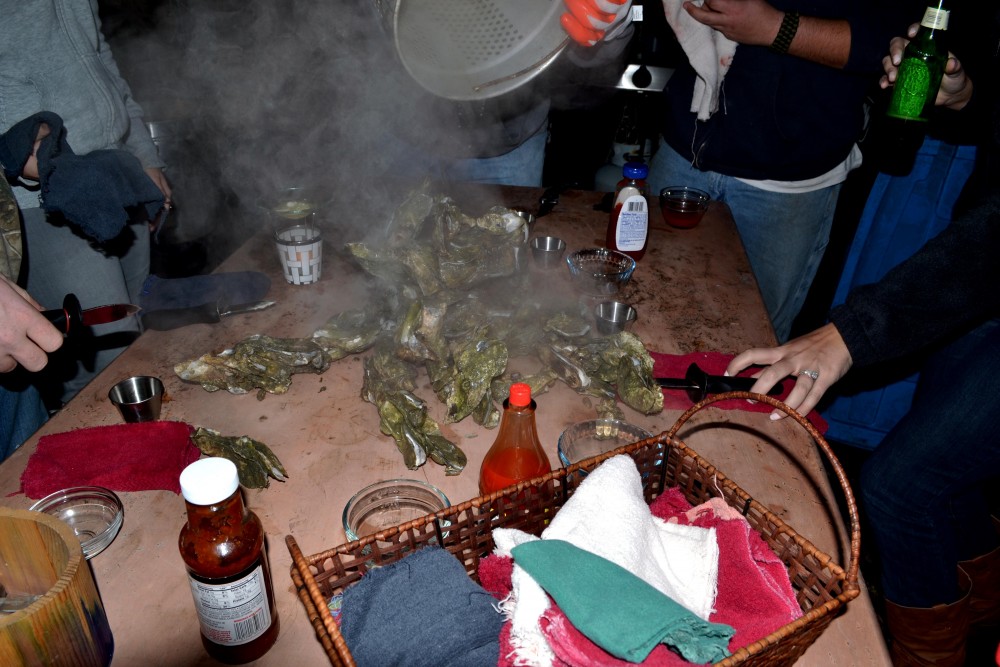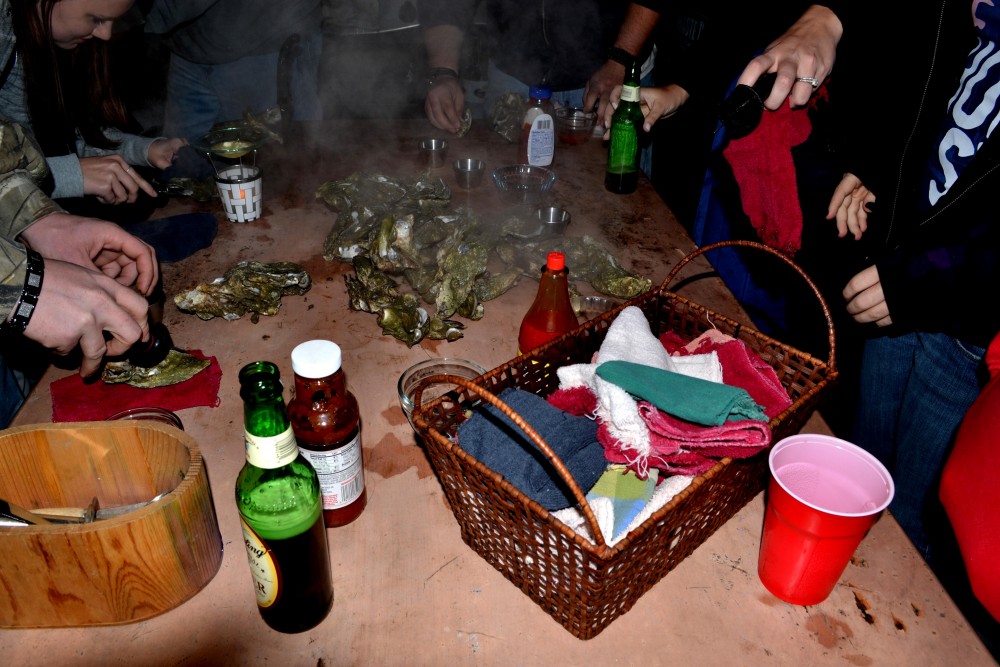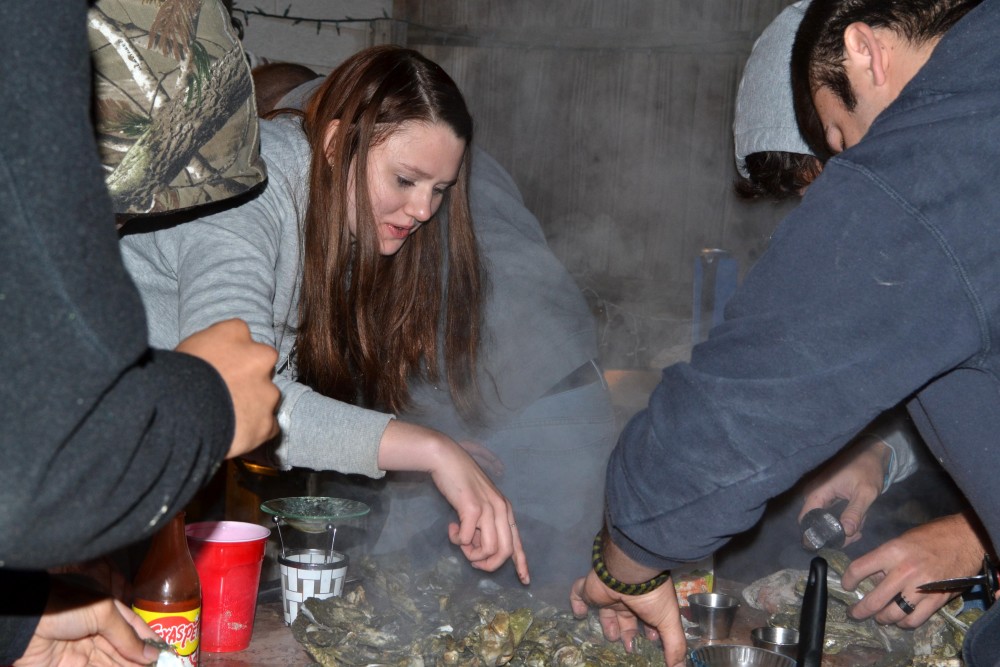 Use an oyster knife to easily pry apart shells. It is best to protect your hands with a rag or gloves.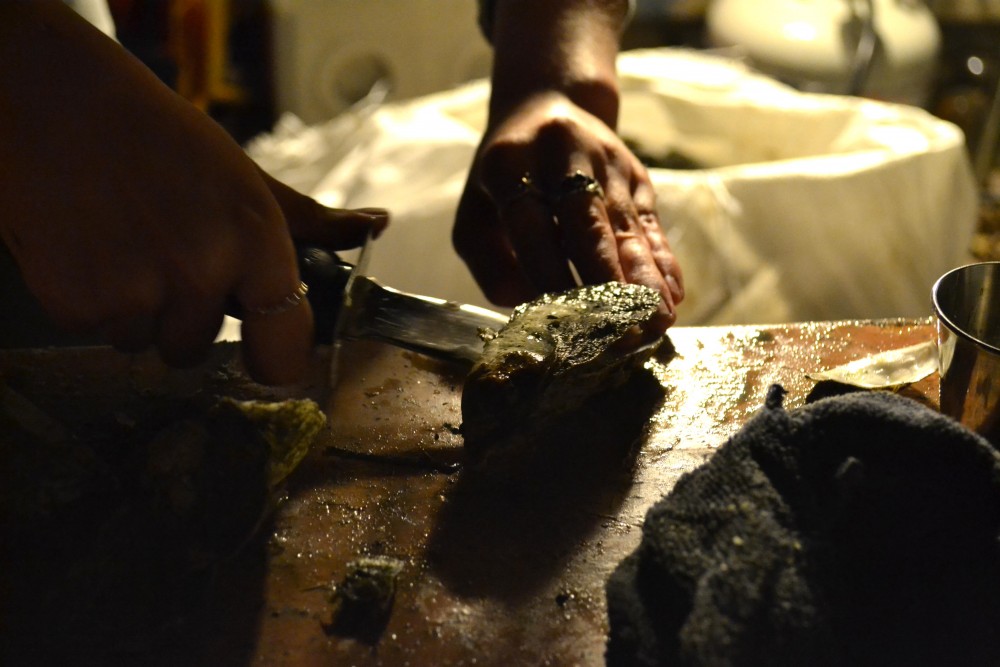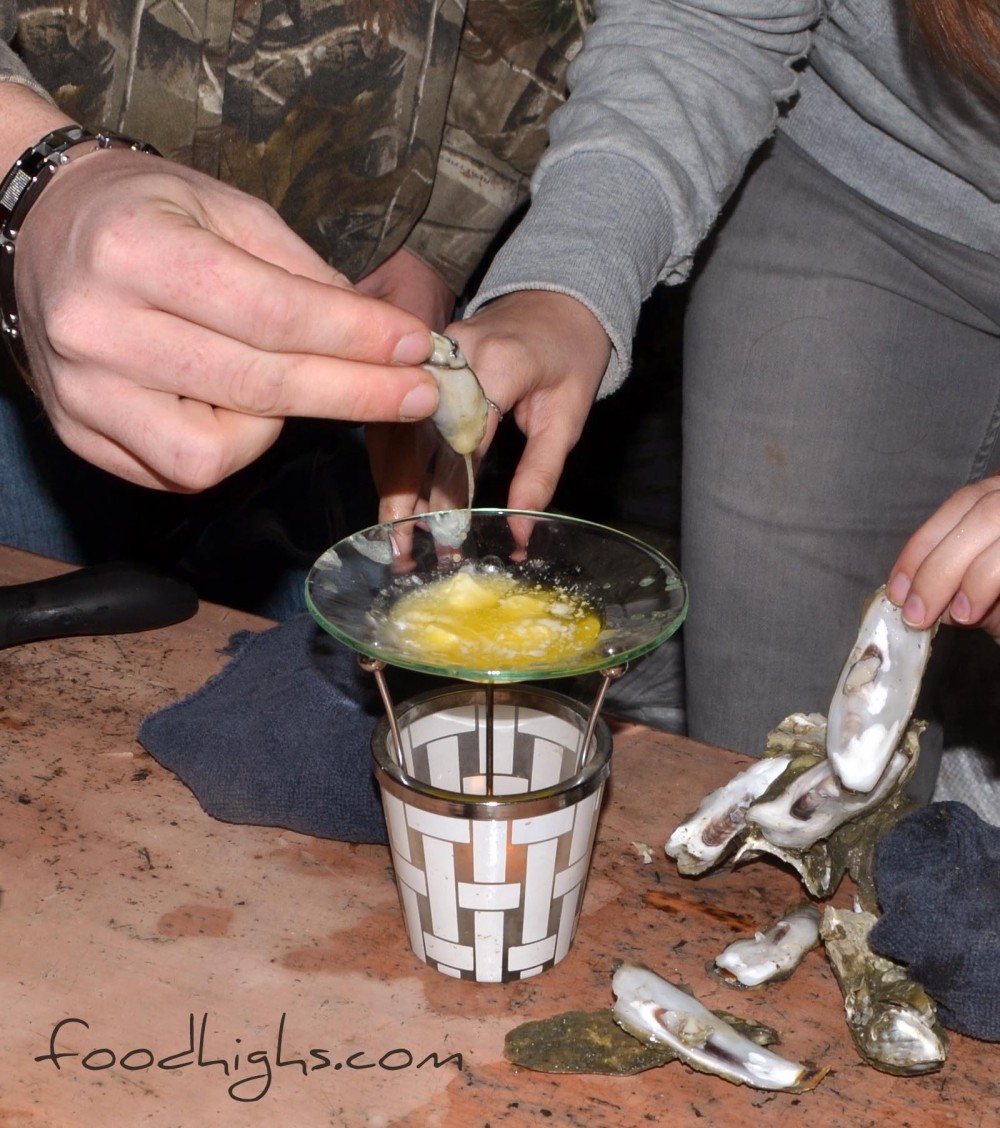 These local oysters are clustered. They hide multiple little juicy bites and must not be discarded until they are all discovered and consumed!
I am told that if you find a little crab hidden in a shell, eat it! This is a delectable little bonus. I have never found one.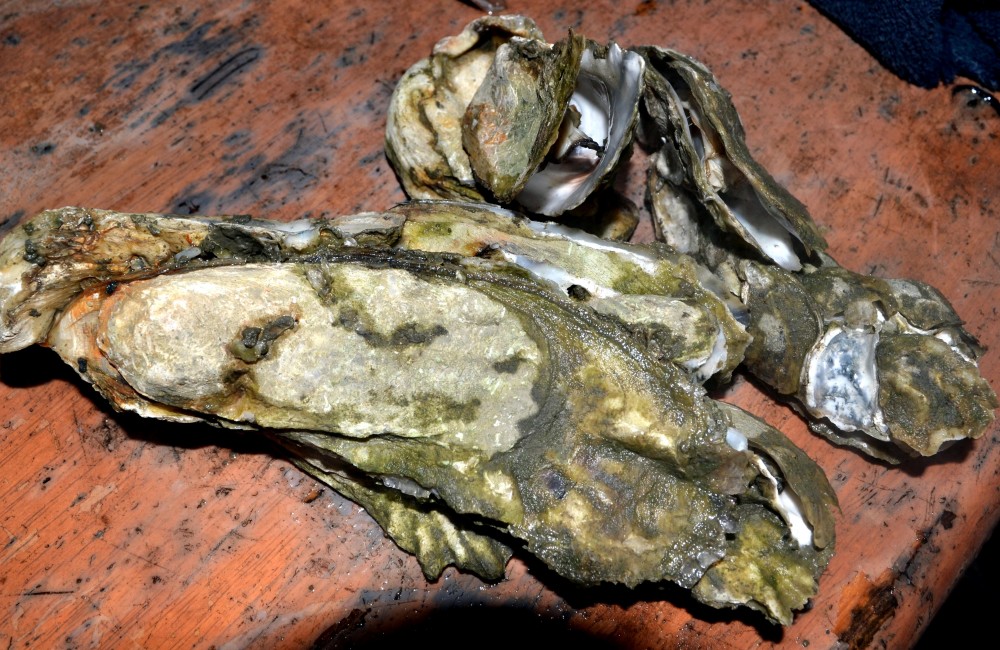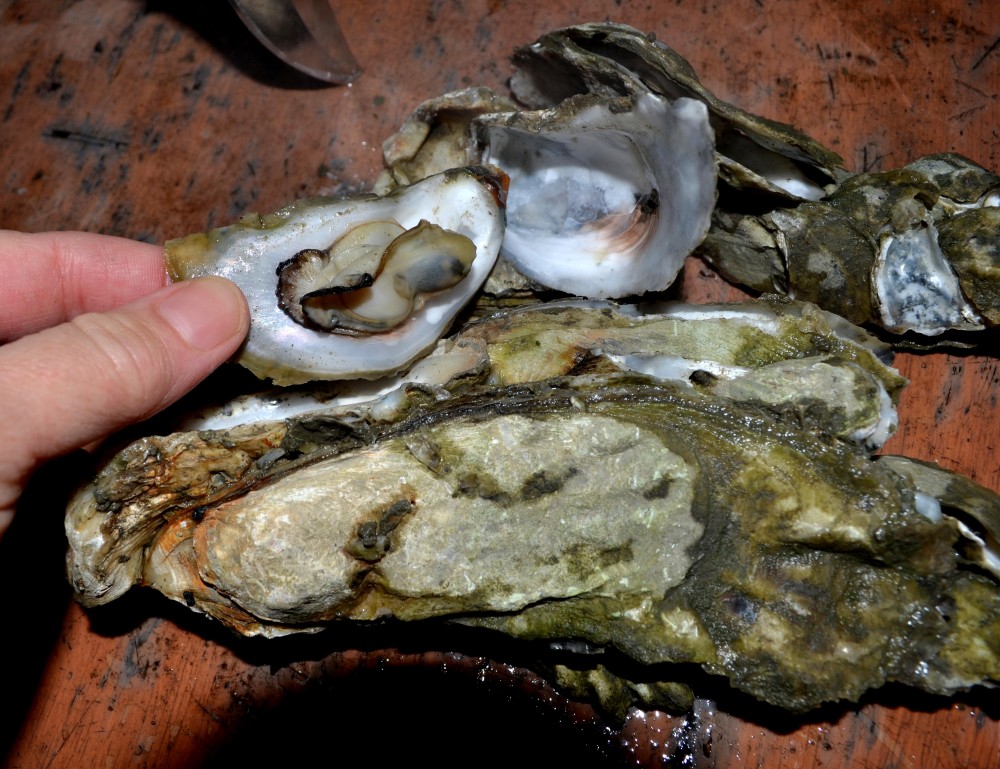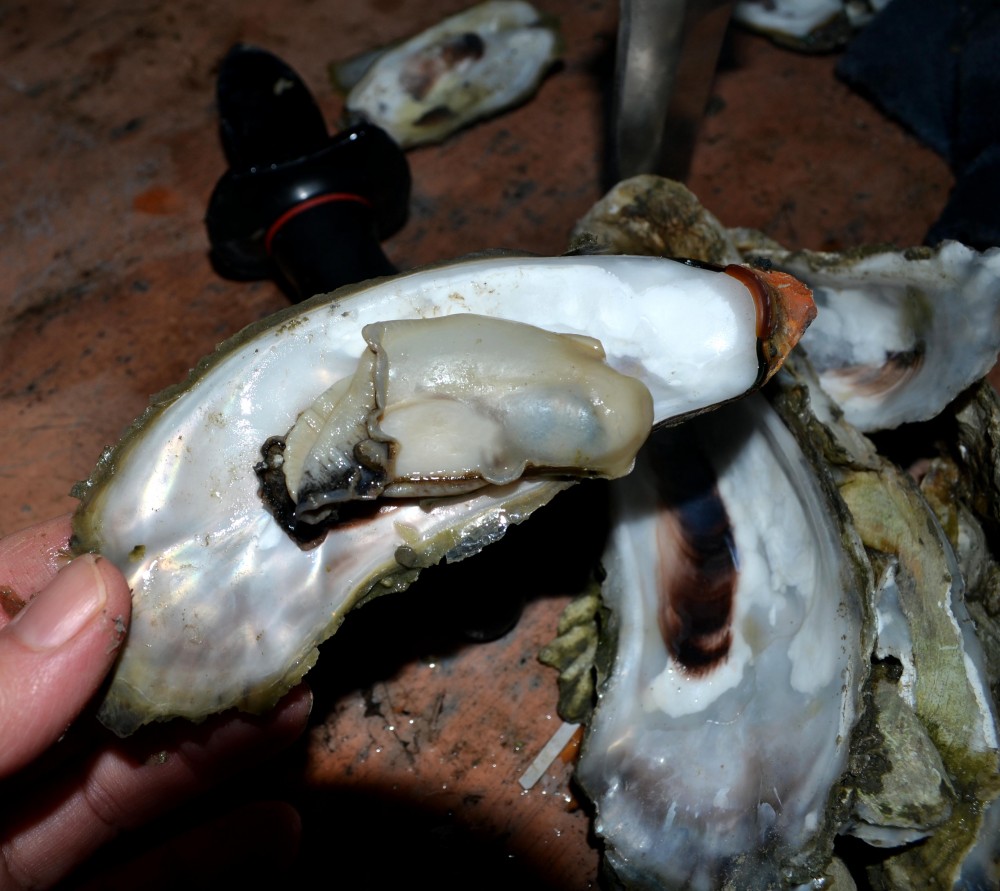 Loosen each oyster from its shell with an oyster knife. Then enjoy them straight from the shell so you can savor their juices along with the tender meat.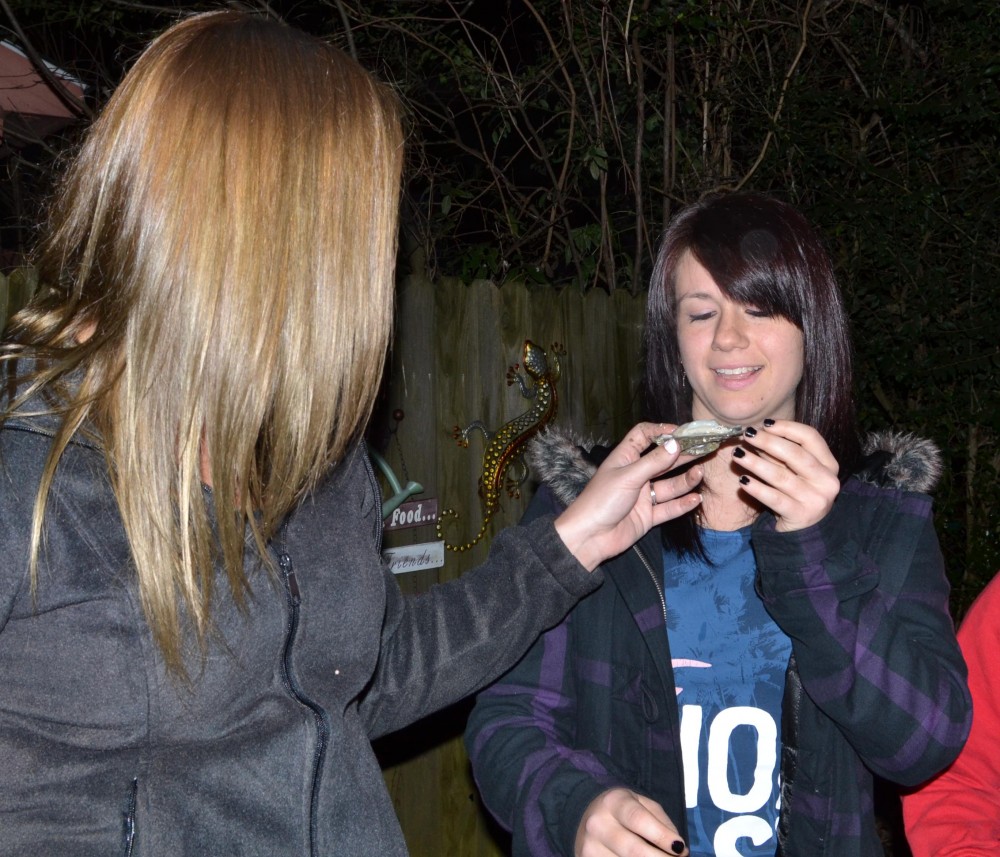 Hunting every last morsel sometimes requires serious dedication!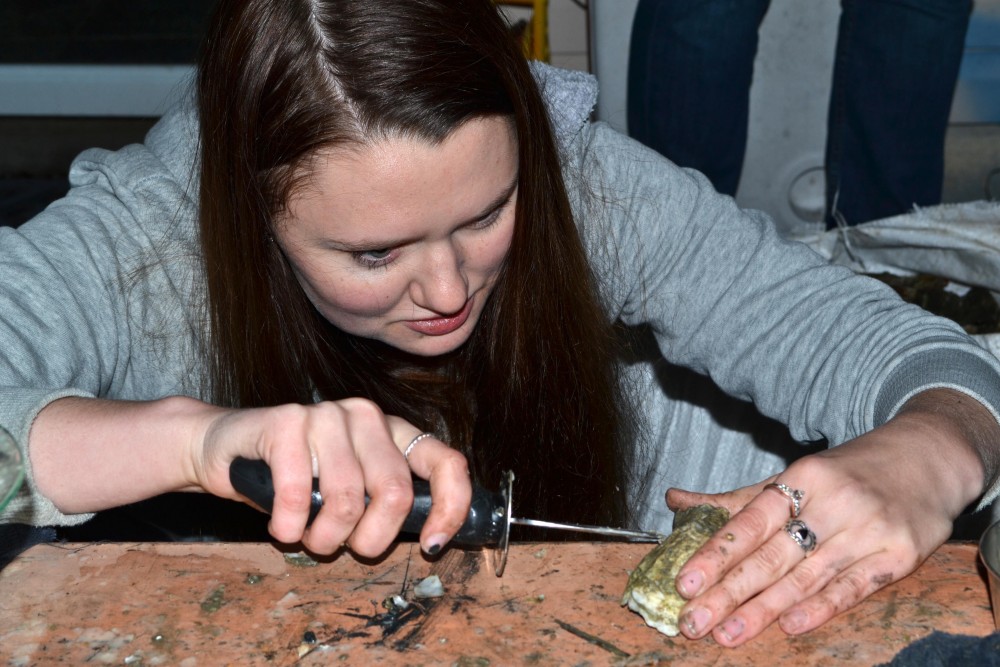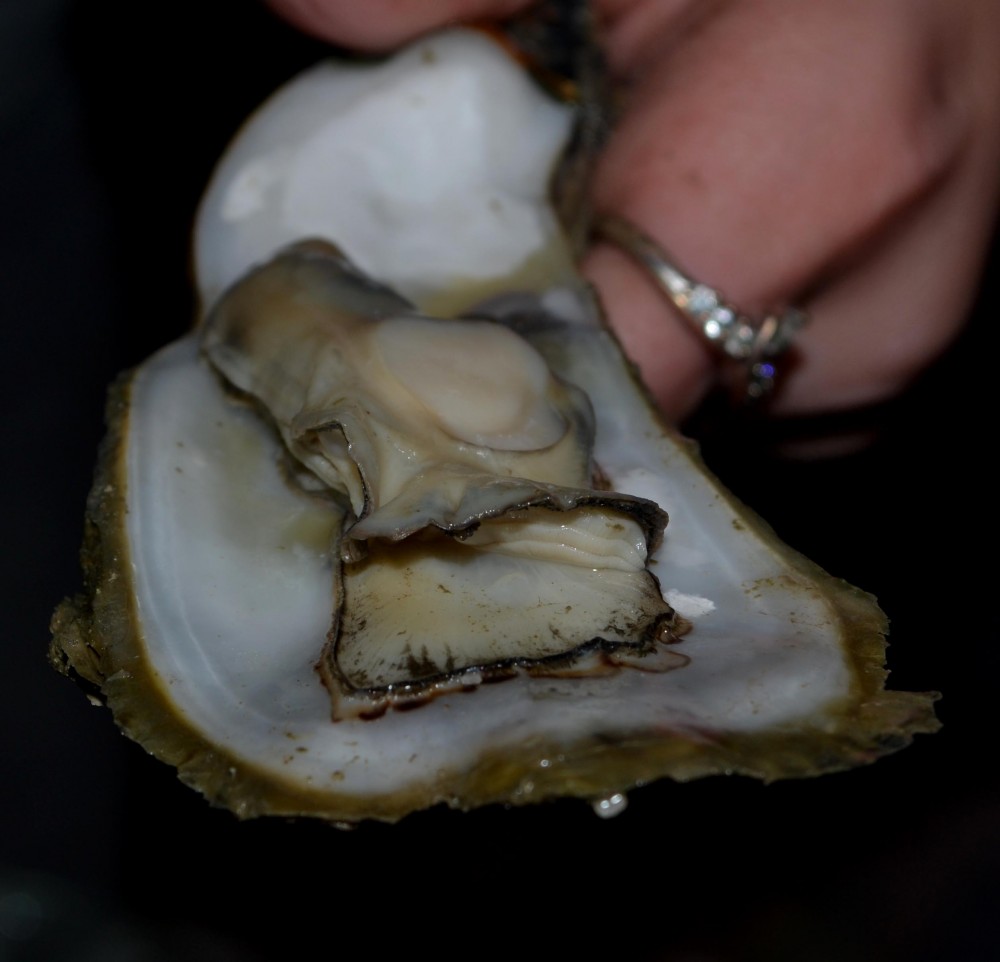 I am sorry that I did not get more beautiful oyster pictures for you… the savages devoured them much too quickly! Also, I was too busy savagely devouring oysters to take pictures.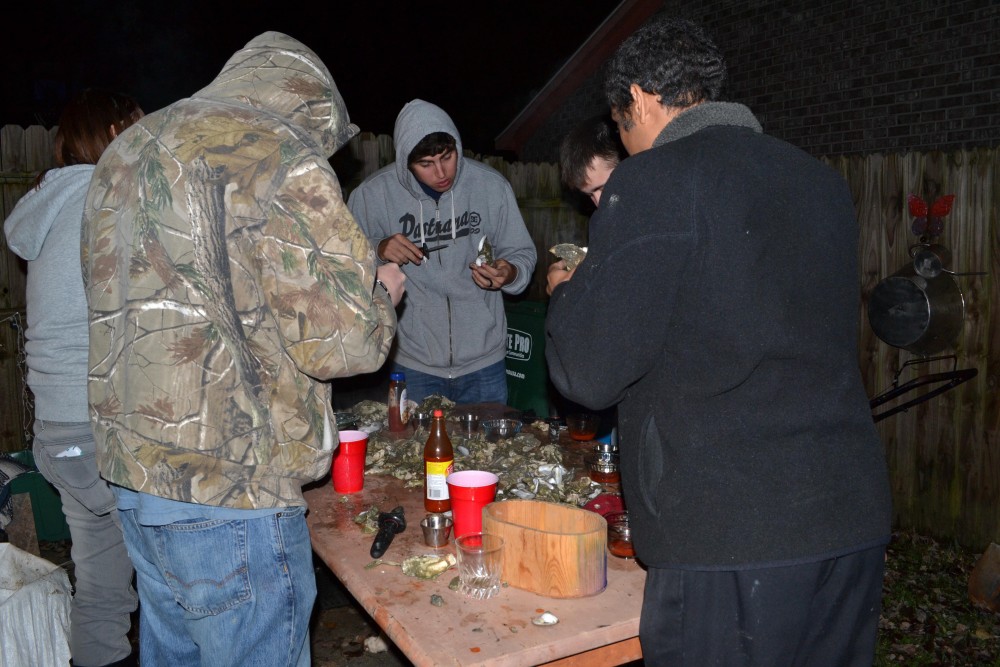 Clean up time, and Bobo's patience is finally rewarded!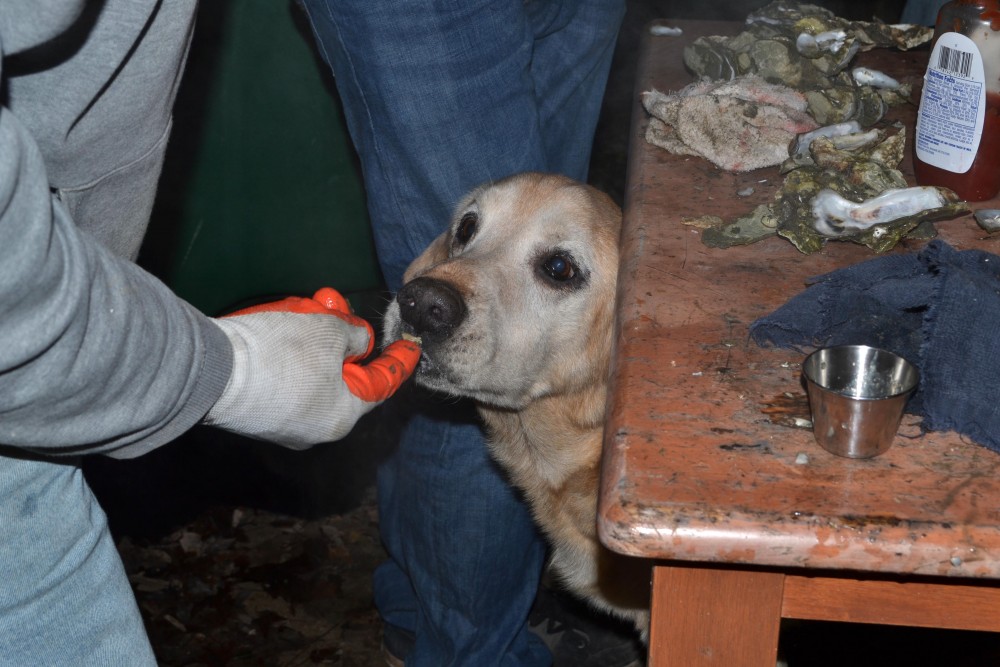 Enjoy!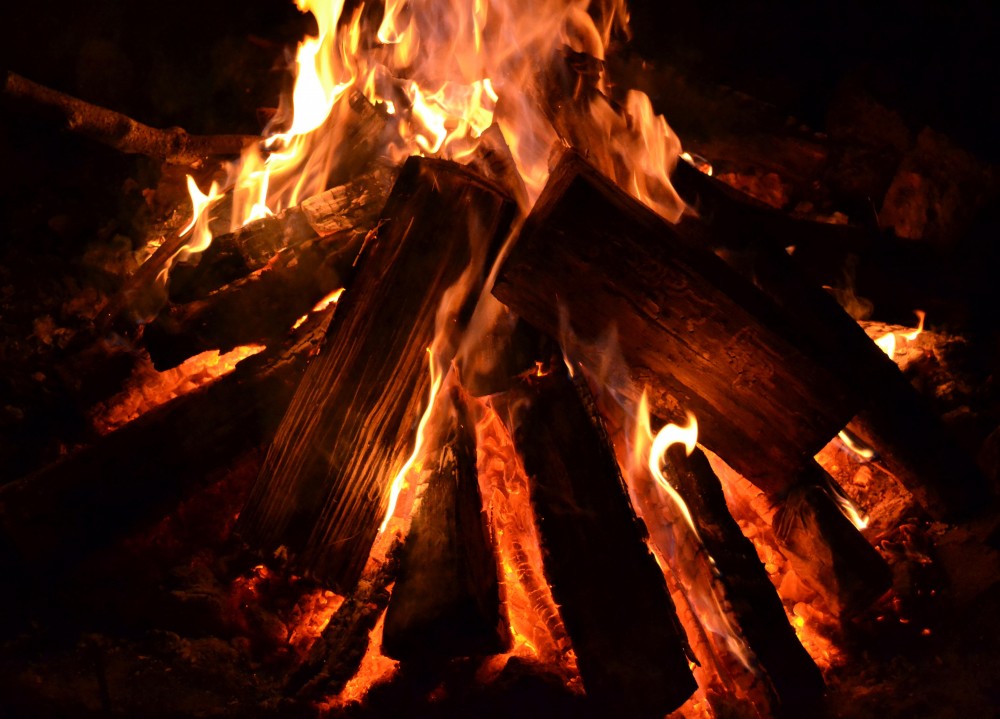 The marshmallow-eaters.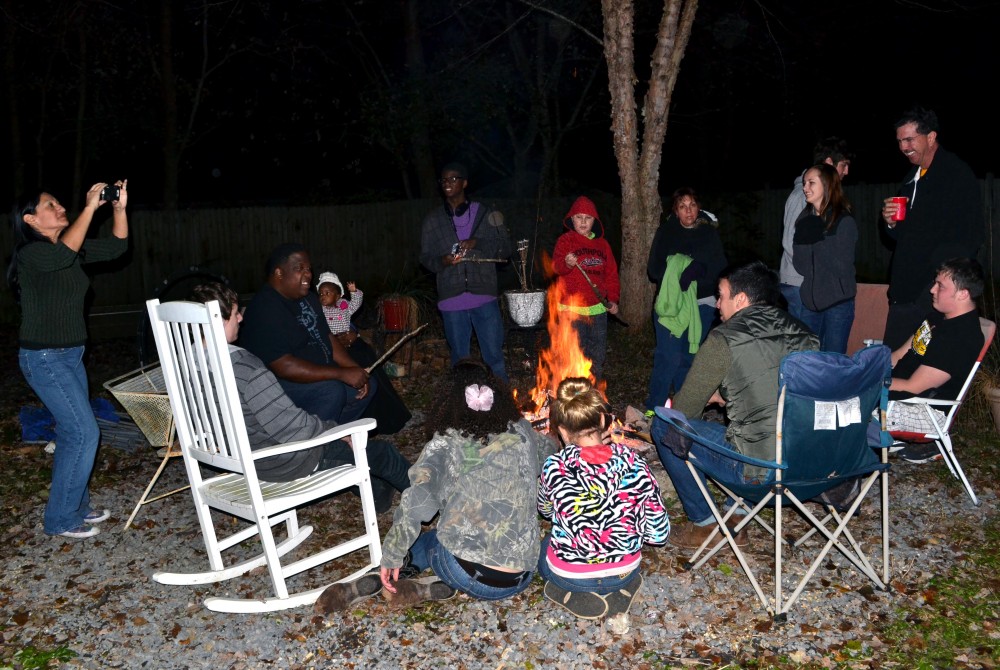 Please SHARE, LIKE, and PIN