Vegetarian Potluck with a side of Inspiration!
Have you been feeling uninspired with healthful eating? Same ole, same ole night after night. Here is a suggestion. Take animal protein out of the equation and focus on vegetation. No stress! Just focus. Celebrate vegetables as your main course. You can do this even if you are a Paleo person.
If you have any question as to whether or not vegetarian food can be filling, satisfying, complete, and, oh yeah… delicious, find a local vegetarian group in your area. In Charleston, there happens to be a beautiful group of people who meet monthly at our EarthFare for a vegetarian potluck dinner. Tonight I went on a little field trip to see what this event is all about. And it was delightful! Such great company. Incredible food. I found inspiration!
This group is drawn to meet together for a variety of reasons, but one of the strongest motivators is good health. How do they stay inspired? One comment I heard tonight:
People usually think that a vegetarian diet is limiting. But I have found the opposite to be true! It has provided me with so many new ingredients!
And there are not only new ingredients, but also new methods. Stay tuned… they show up a lot on Food Highs. Seriously, if you need inspiration – go vegan! You can always add meat on the side.
How to host a Vegetarian Potluck
You can do this any way you like! Here are some tips which make this local community event so successful month after month.
Make it inviting – For this local group, all are welcome; you can feel it in the inviting, calm, peaceful atmosphere. Well nourished people are happy healthy people. They just are.
Make it about the food, no other agenda, just really good clean healthful food
Everyone brings something – anything, as long as it is vegetarian and healthful
Provide options: no pressure to cook; you can pick up an item from the deli bar  in a healthy foods store – it is all good!
List ingredients for your dish –  This is a wonderful idea! Anyone with allergies or intolerances can see at a glance exactly what each dish contains.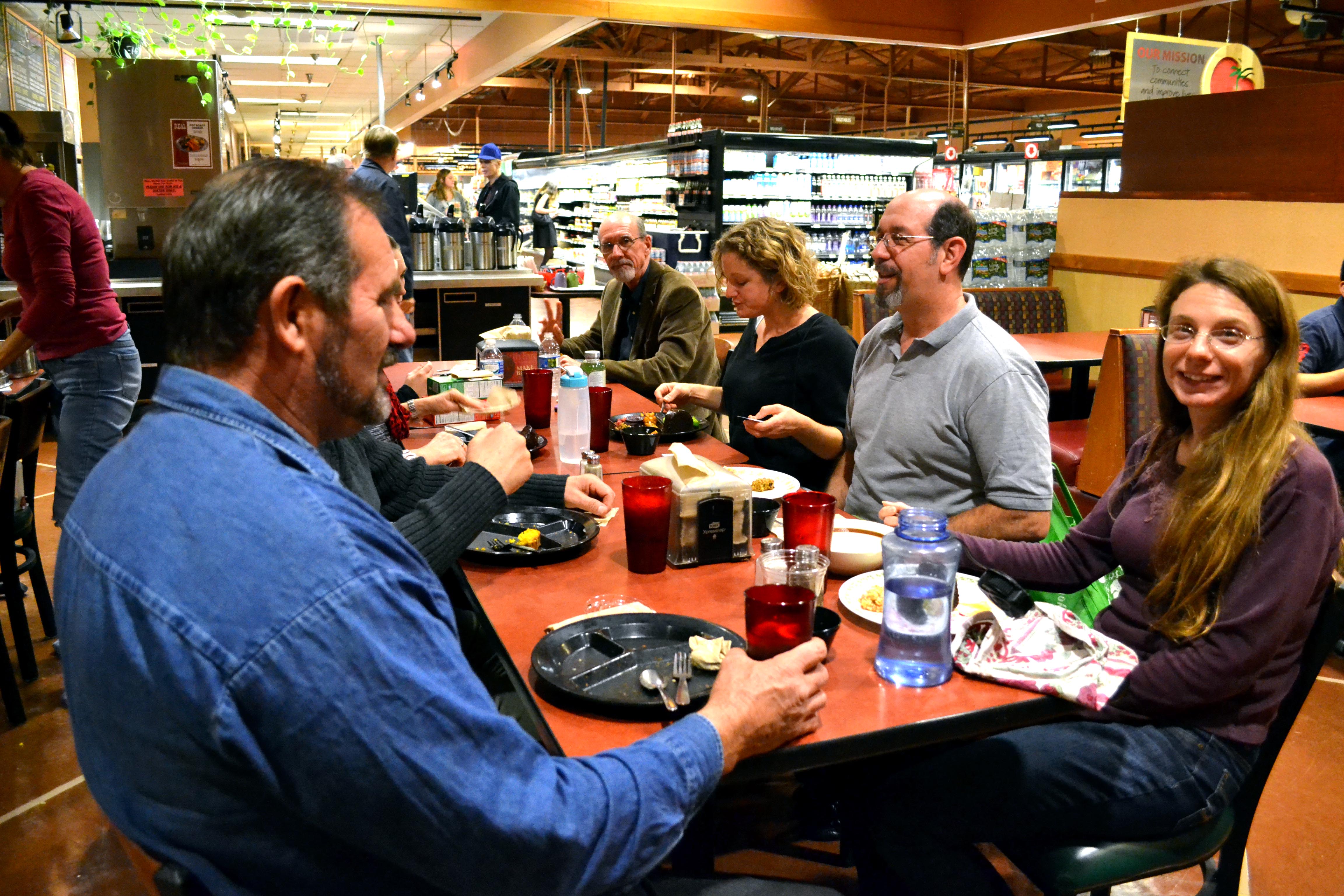 If you happen to live in the Charleston area, here is a little introduction for you.
I wish I had been able to photograph EVERYTHING. So many items were gone before they could be documented. 🙁 There was a delectable-looking roasted brussel sprout dish, "cheesy" pastas, green salads… all amazing! Well, I suppose that only means that I will have to go again next time. I am already excited about what might show up!
In any event, here is a little sampling of what was on the table tonight. This should provide you with inspiration for your own potluck… or dinner tomorrow.
Enjoy!
One of the first items to arrive… and, yep, it was as incredibly moist and chocolaty as it looks.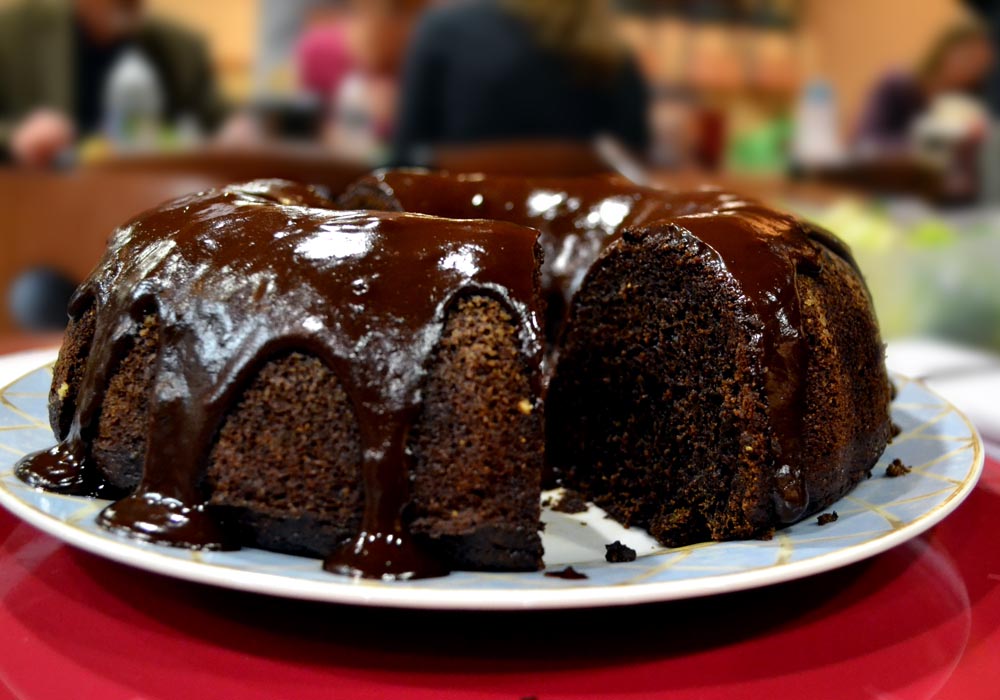 And…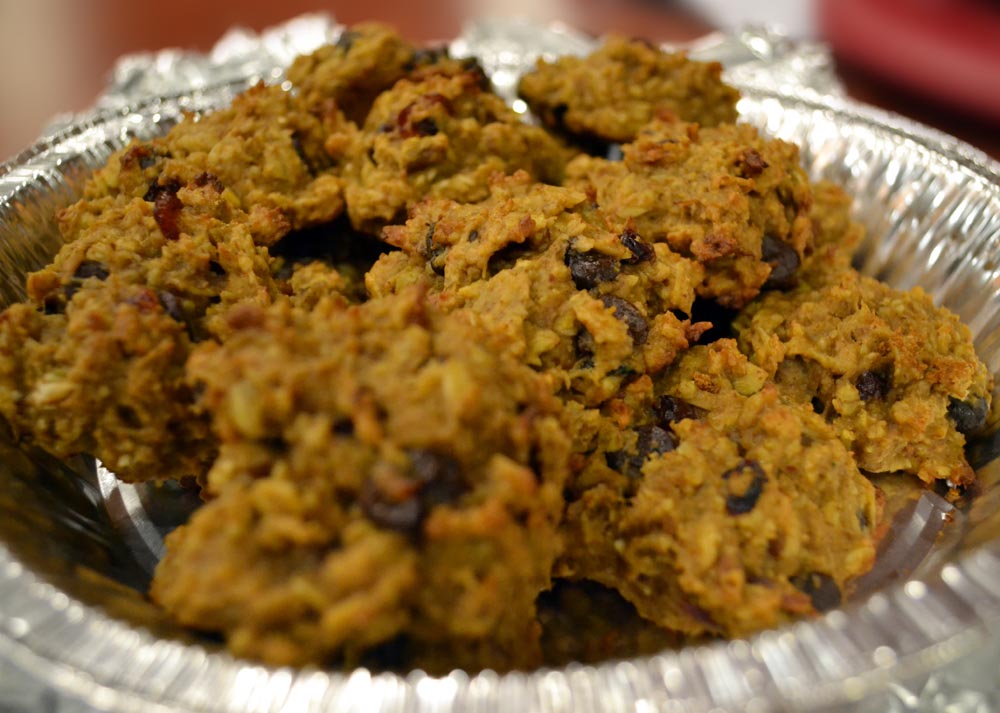 …I am feeling very good about this event.
Each dish was colorful and delicious! No bland food here. A celebration of textures, flavors, herbs and spices, heavy and light, savory and sweet.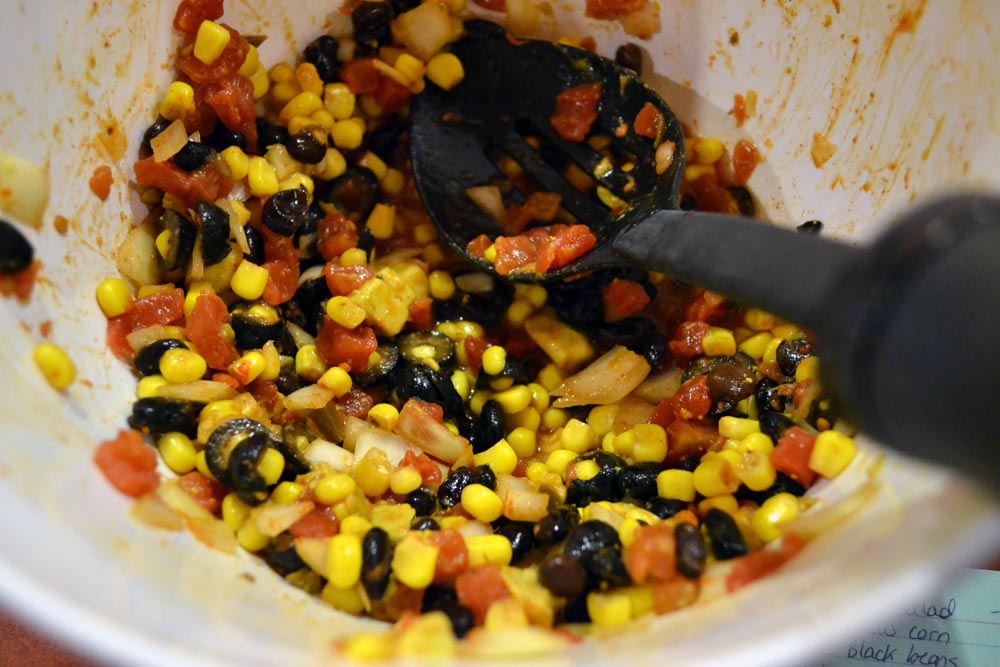 In case you are wondering, this event is kid-friendly. One young lady found this soup to be especially tasty. She was right.
I found everything especially tasty.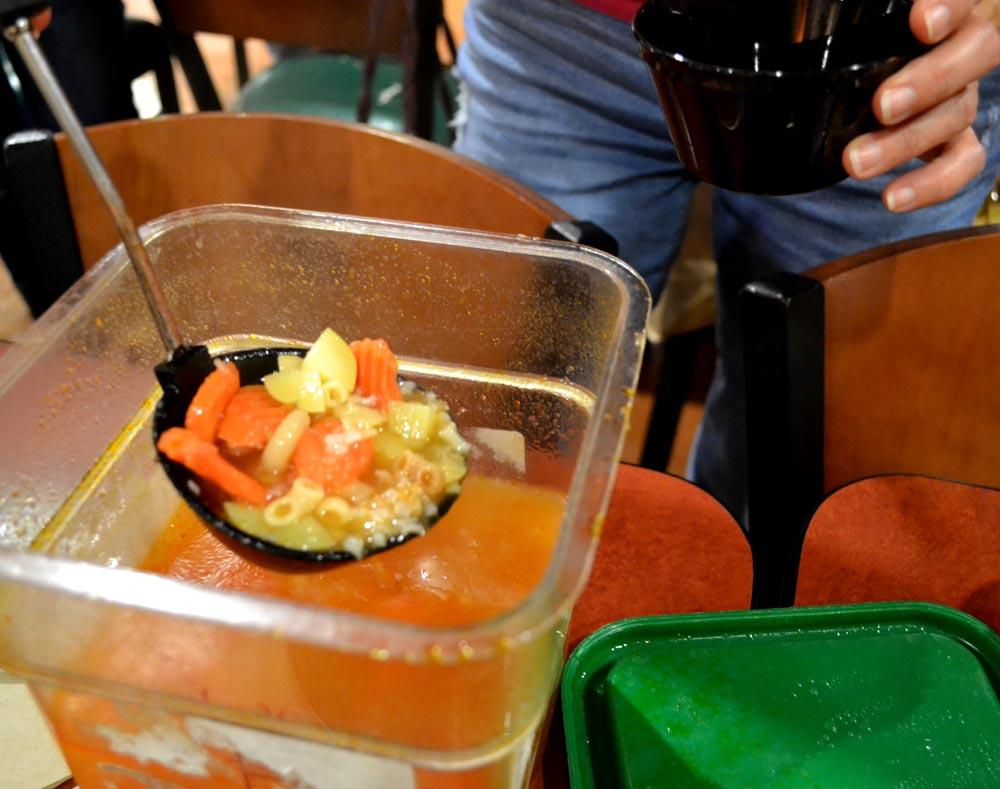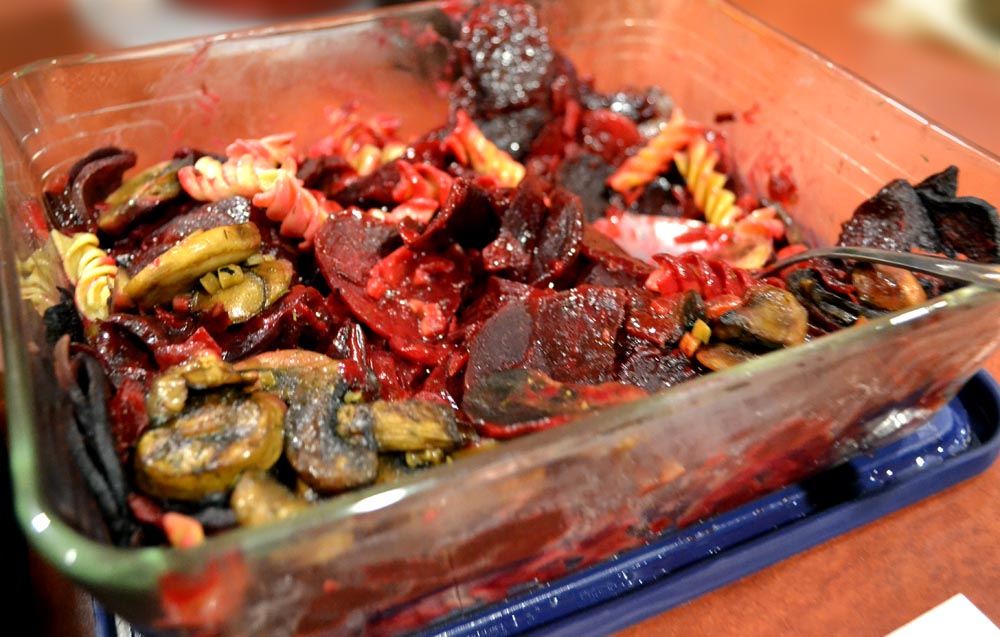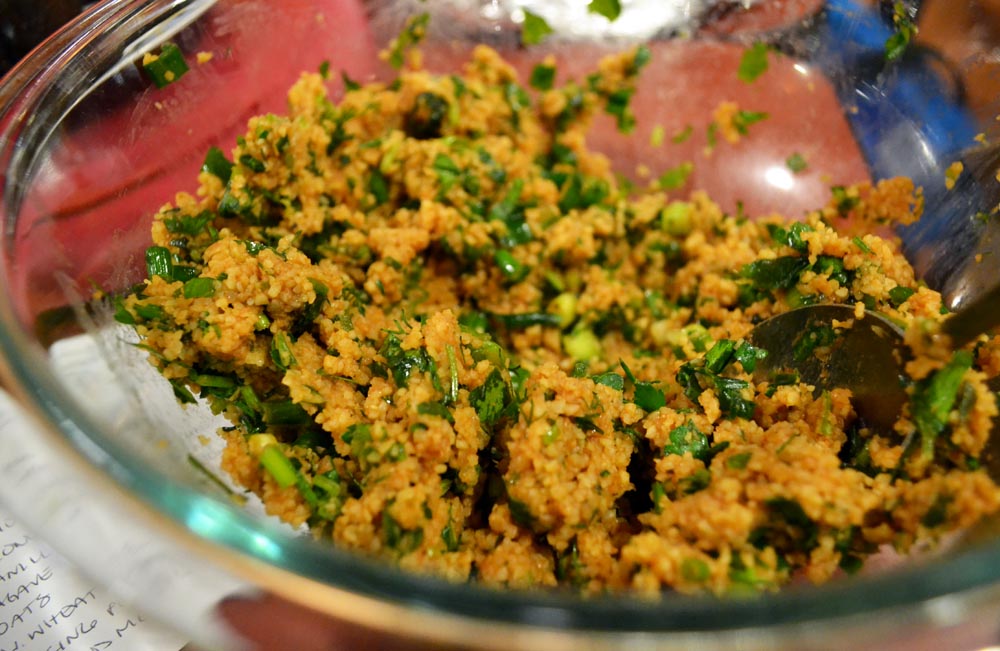 Something yummy to wash it all down with… minus additives.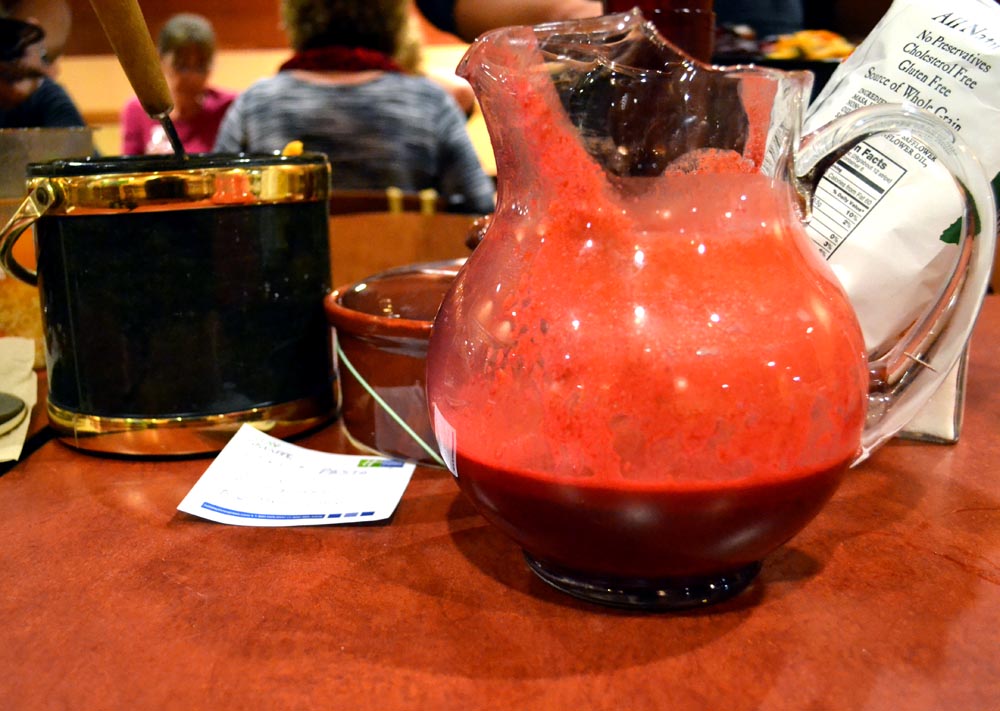 Seriously, this is fine dining.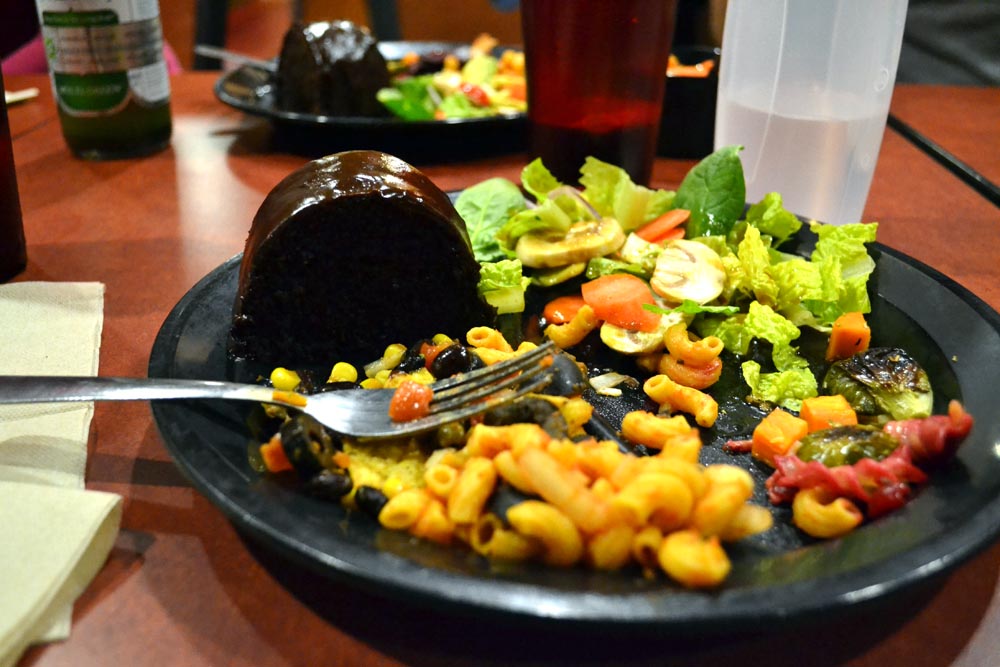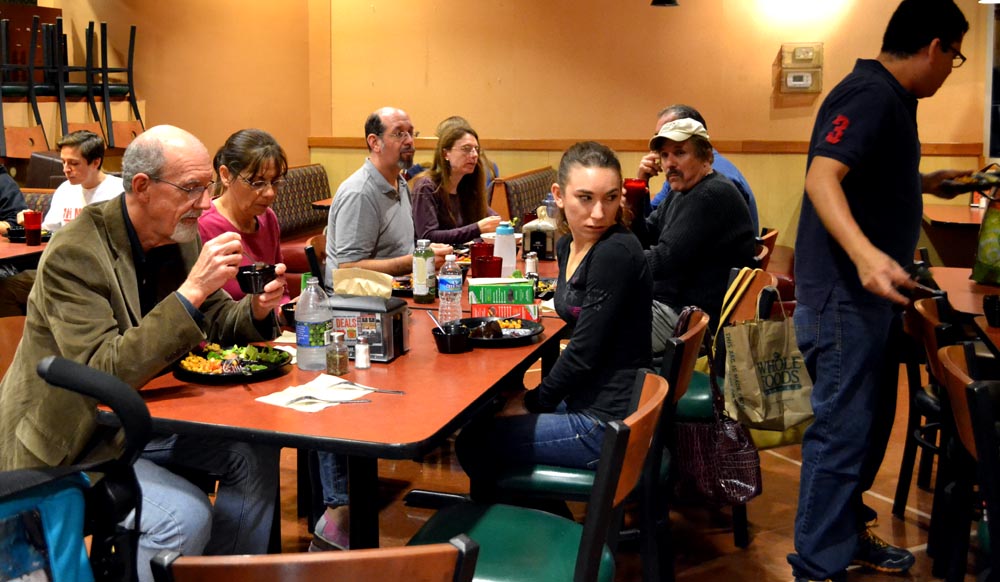 Here is something new and exciting … at least to me… did you know that GirlScout cookies come it Vegan now? I can't believe that I forgot to get a box of thin mints!!! Ugh!!!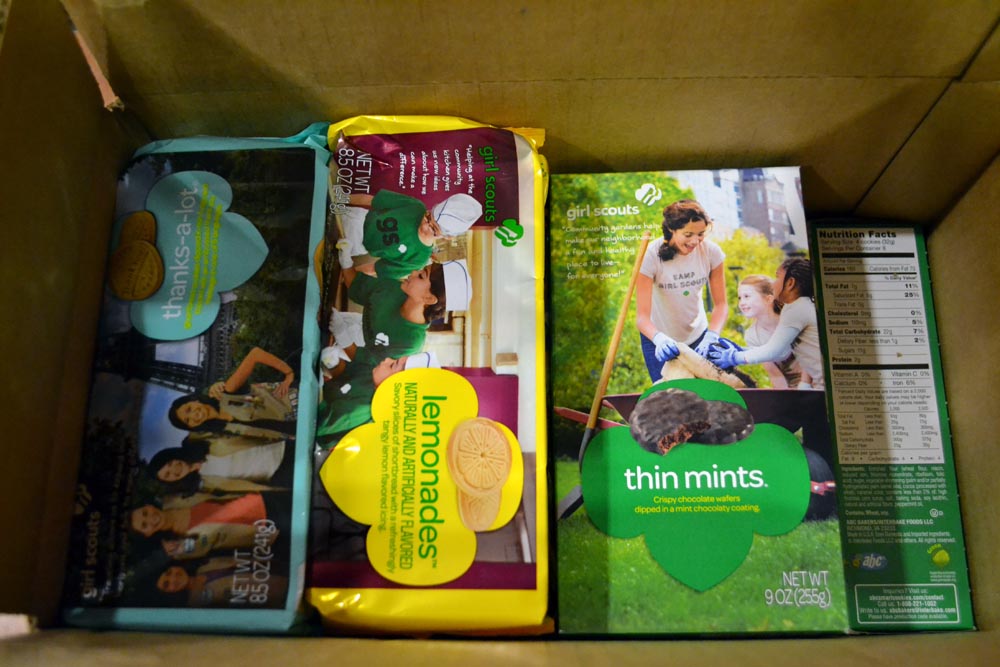 That gorgeous chocolate cake came with this list of ingredients. Don't forget to do this at your potluck!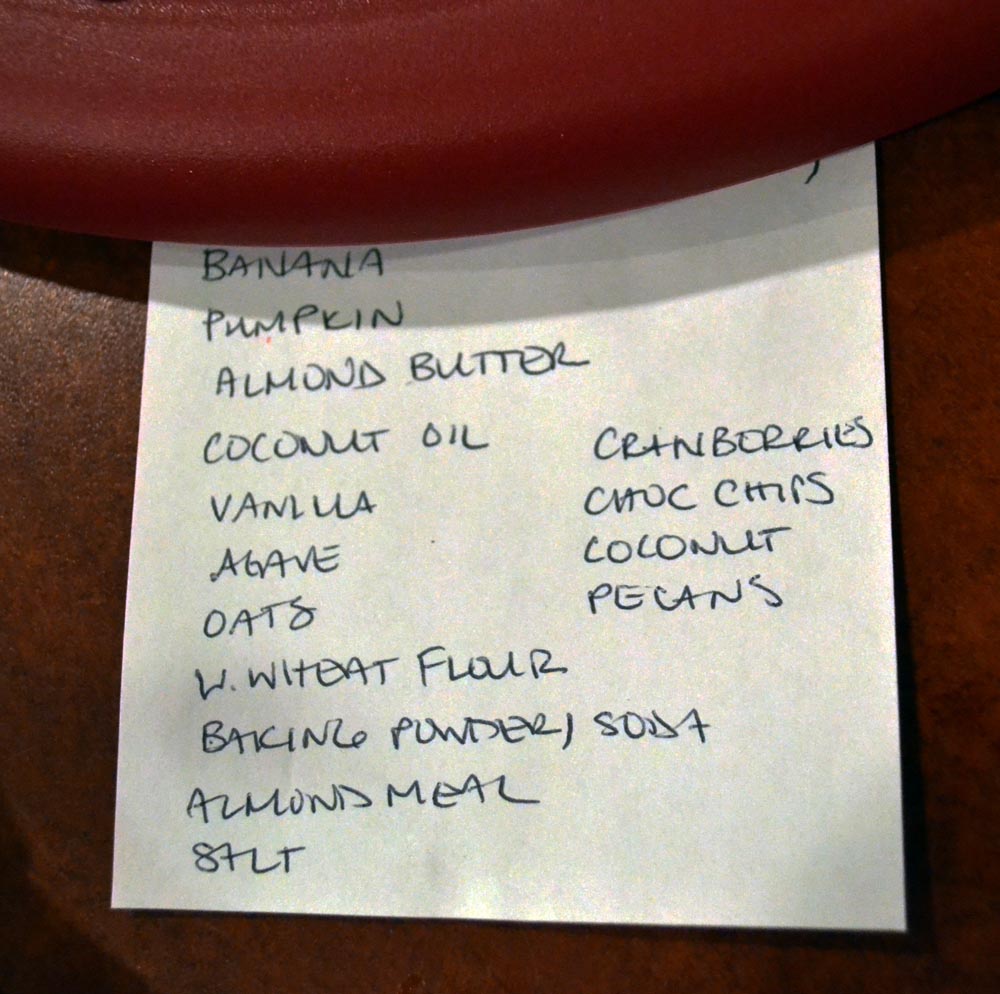 Seconds, anyone?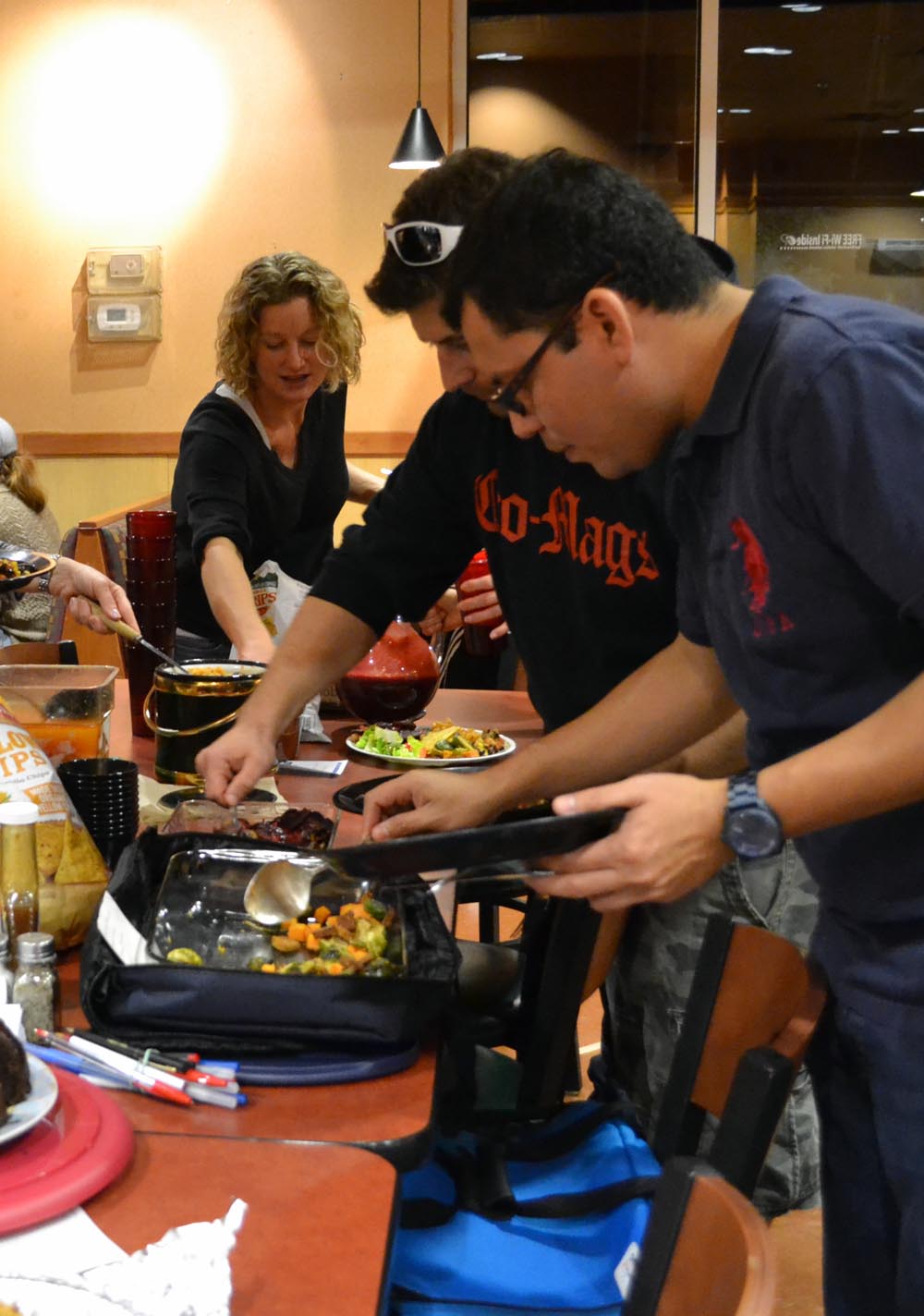 And if all that were not enough…
More than enough to send everyone home satisfied, well-nourished, and happy… but this piece of cake will be gone before it gets packed up.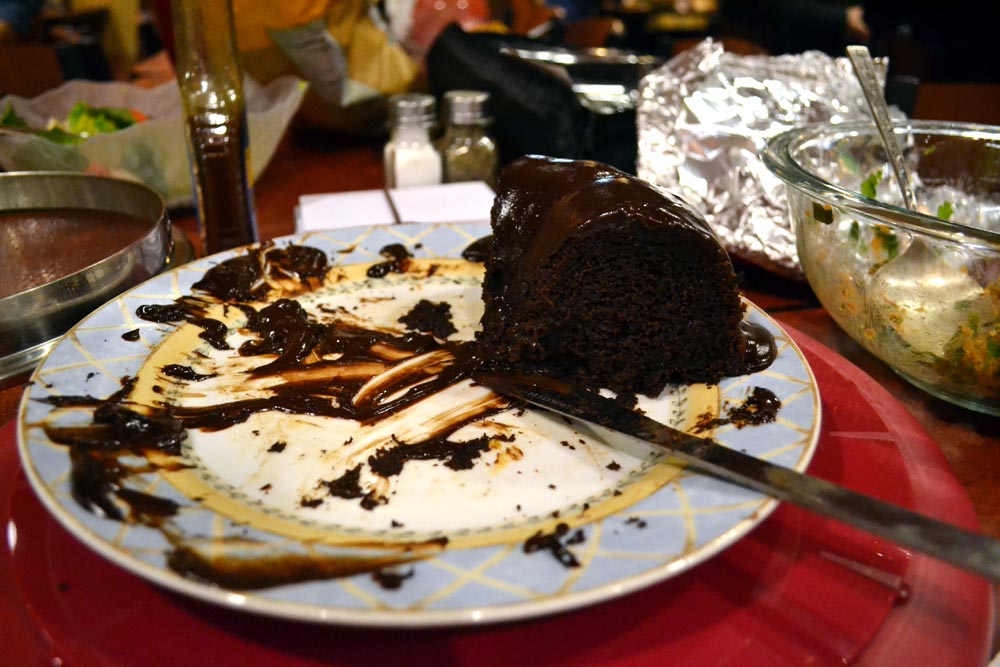 Enjoy!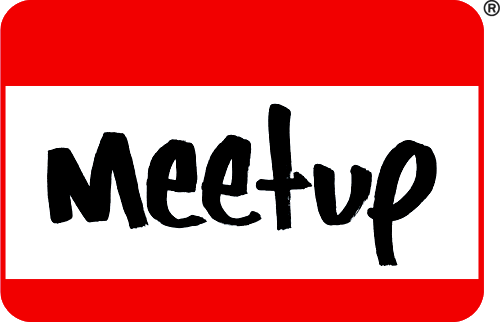 You can MeetUp with this group!!! Click here.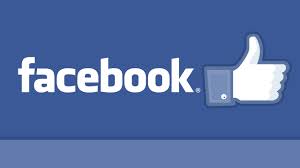 Please follow Food Highs on Facebook for my postings – More local cuisine! Meatless Mondays.