French-Pressed Green Juice Tea with Lemon Wheels
Confession time. I may have a favorite vegan friend. There are reasons for this blatant partiality. This friend is dedicated. While he can be a bit persnickety about his food choices, he is genuine, honest, and true to his personal conviction! He has difficulty articulating his motive for choosing veganism, but it doesn't matter. He knows what works best for him, and this level of commitment is rare and admirable. But more about him later in the post.

Switching gears…
Usually, when I refer to "food highs." people don't know what I am talking about. It really is not a drug reference…
Food highs is about optimization. But I didn't think anyone would click on a blog titled "Sensory and Nutritional Optimization of Your Personal Diet". Too long. Too clinical. Too boring! Who wants to type that into a search engine?
But that is what it is. It is about optimizing every bite of food that you take the time to eat. Optimizing nutrition to its very highest level. Optimizing the healing power of food. Optimizing its flavor and the enjoyment you get from it. Optimizing how good it makes you feel!
I love this picture of my friend Michele. She knows how to prepare the right foods for her individual body. It is written all over her face. She is content. She is at peace with herself and the world around her. She is nourished. This is it! She is getting the fullest nutrition and enjoyment possible from this mug of french-pressed green juice tea. I call this a food high.
French-Pressed Green Tea Juice with Lemon Wheels
Michele's method for:
making good use of vegetable pulp
making a delicious, comforting, nourishing "green juice" tea
quick and easy nutrition
The following is not a recipe, it is a clever idea – the brain-child of Michele. If you missed it before, please check out her Thai Curry Cauliflower Soup recipe. In it, she uses this method to produce a mildly flavored and nutritional broth for her incredible creamy soup.
If you like ideas for ways to eliminate waste in the kitchen, this is a good one.
You will need:
vegetable pulp
a french press
hot water
lemon
Where to get vegetable pulp?
If you have a vegetable juicer, you simply save the juiced pulp instead of throwing it in the compost or garbage disposal.
If you juice with a blender, save your pulp for broth or tea. If you have alot, you can even freeze it.
If you don't juice, consider using any leftover bits and pieces of clean vegetation that you may have from your food preparations. You can even collect them in a baggie and keep them in your fridge until you have accumulated a nice amount. Put them in a blender them to break them down, or run a knife over them to mince them. This pulp will create a stronger tea than a juiced pulp, but it will provide so much great nutrition!
It's all about getting the most from what you already have!
When juicing, Michele creates her own recipes, and she also uses recipes by Joe Cross. By the way, if you have not seen the film Fat, Sick, and Nearly Dead, you should! Juicing is compatible with most special diets. You and your doc can determine if it is right for you. In any event, this is a film worth seeing.
Michele says that this particular pulp comes from Joe's "Mean Green" recipe. You do not have to use this recipe. Chances are, if you have already made a juice recipe that you like, then you will like the flavors of the tea that you get from the leftover pulp.
However, if you want Joe's recipes, follow this link.
Start with your pulp…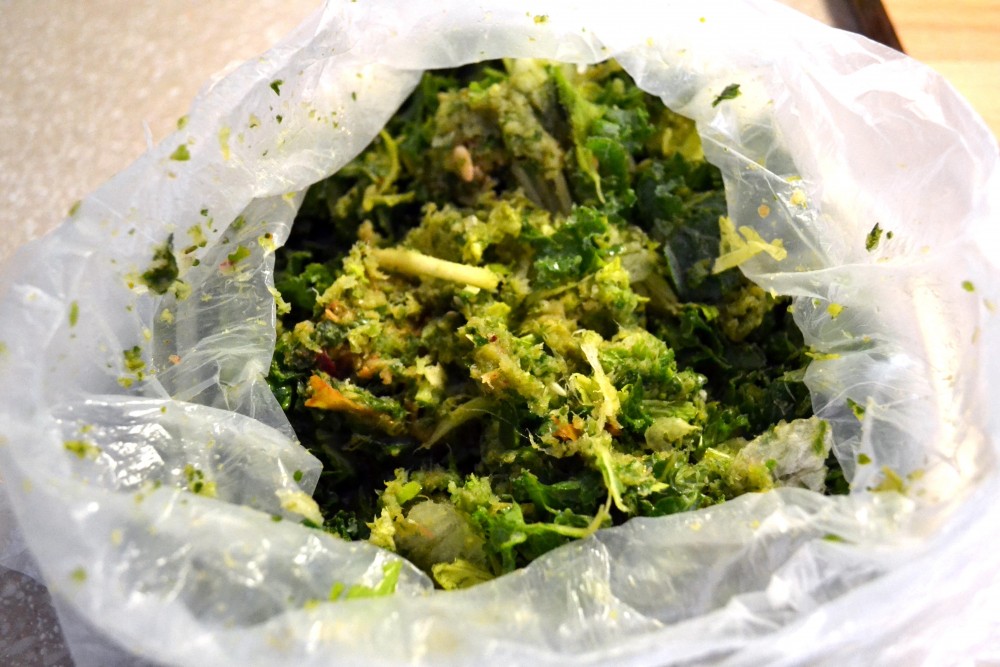 Add a french press.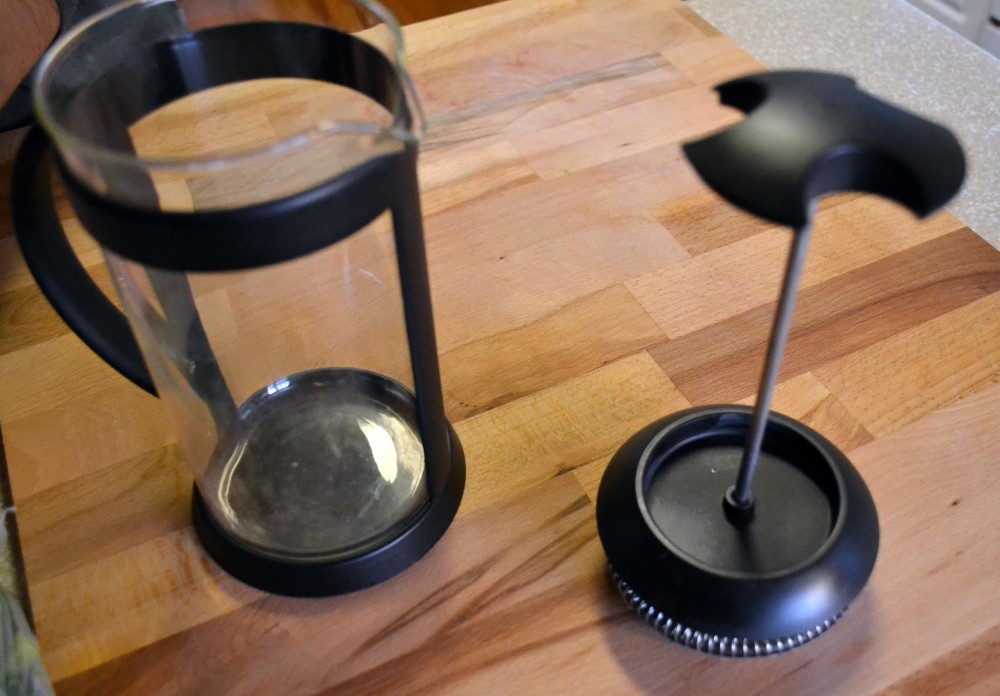 Spoon pulp into the press.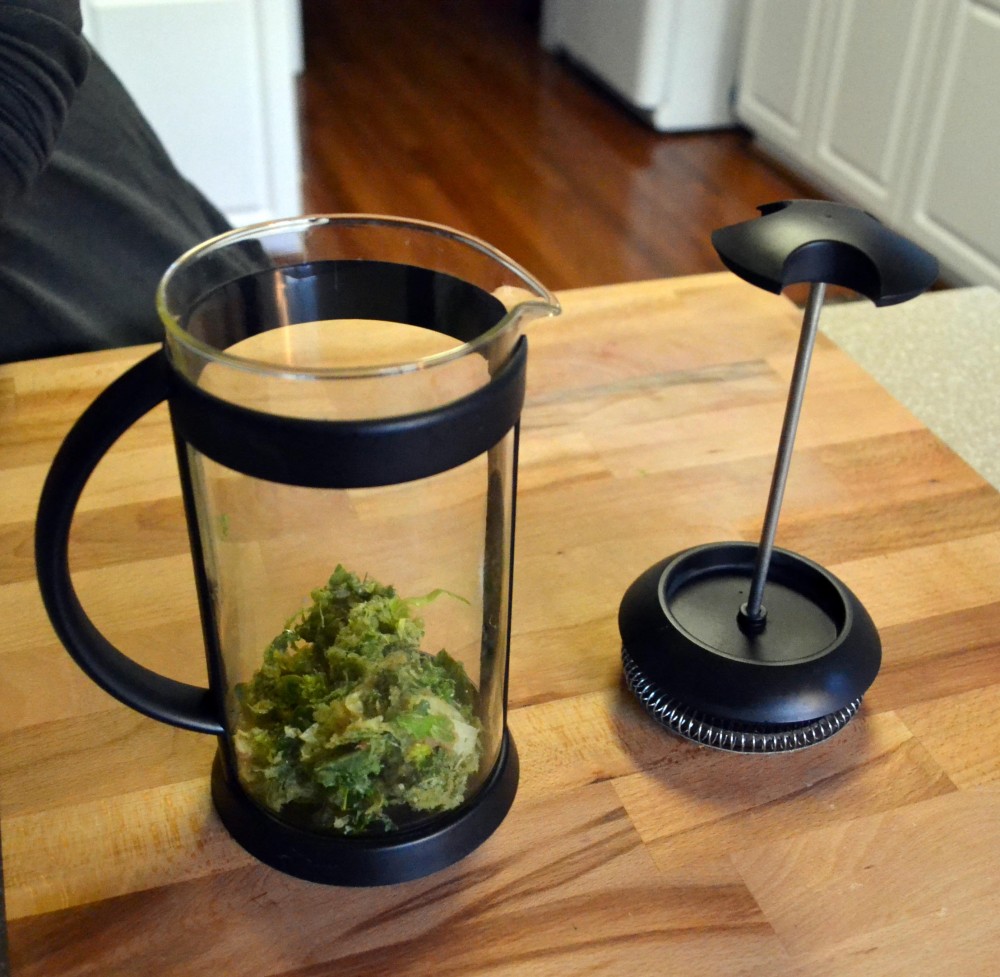 Add very hot water.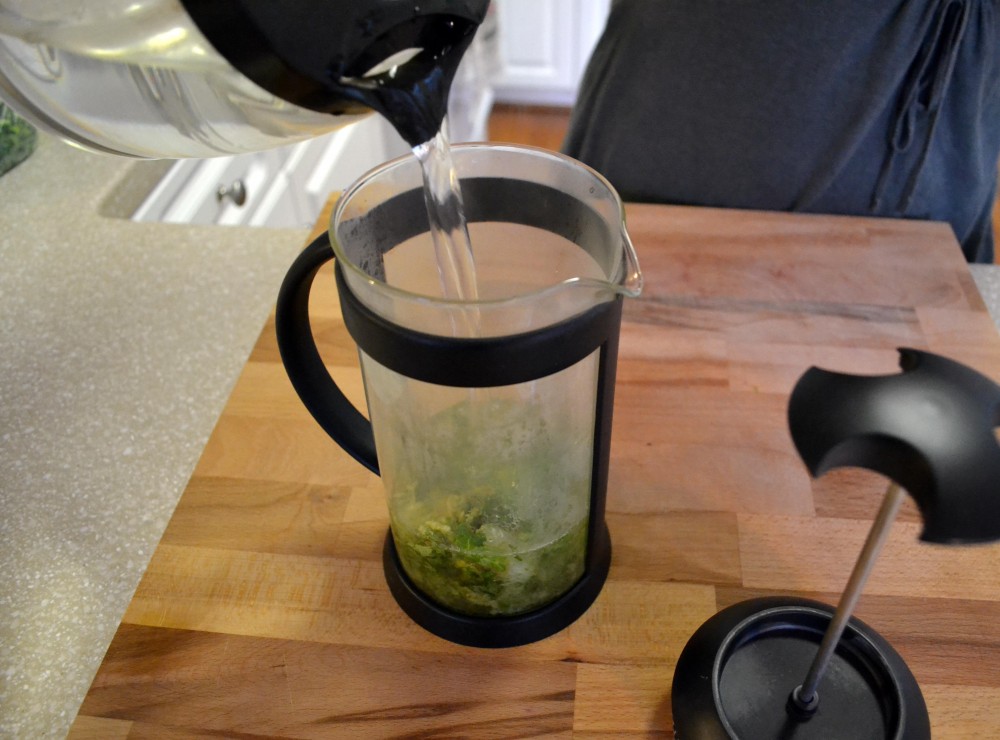 Fill the press with hot water.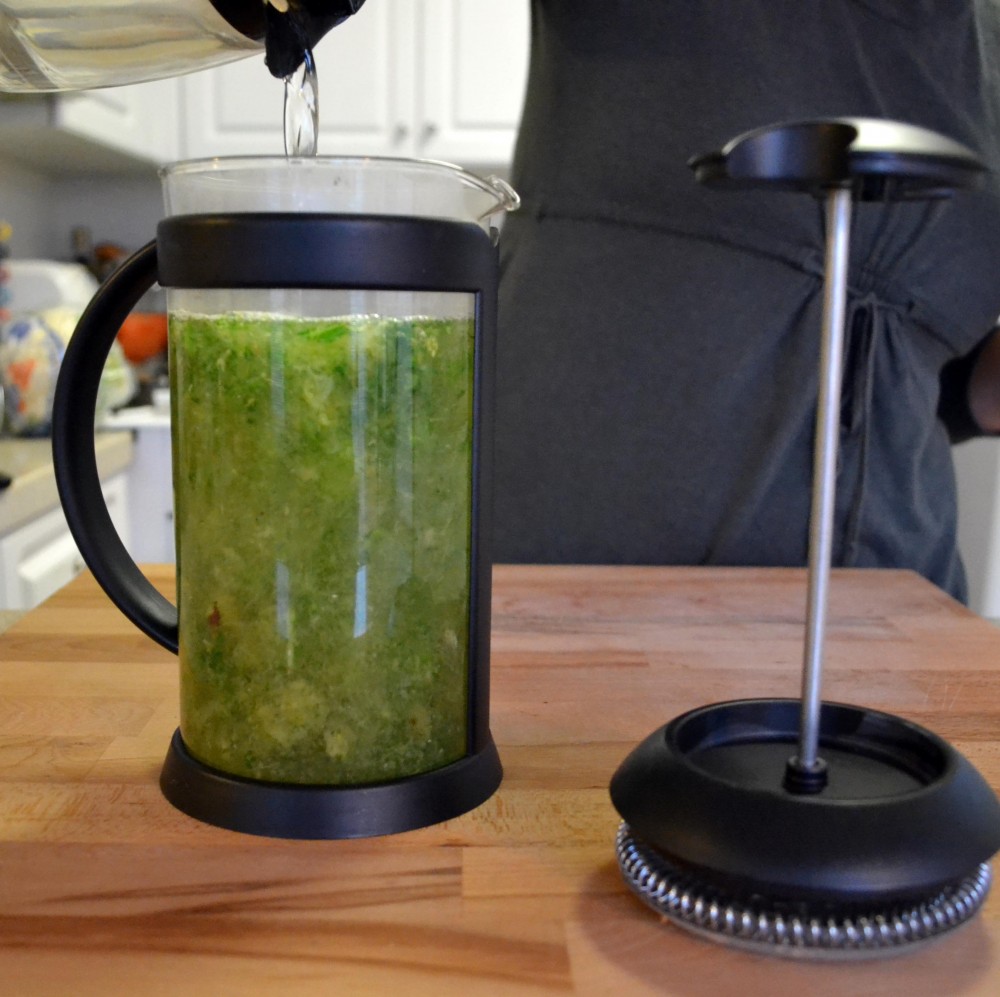 Press as you would when making coffee.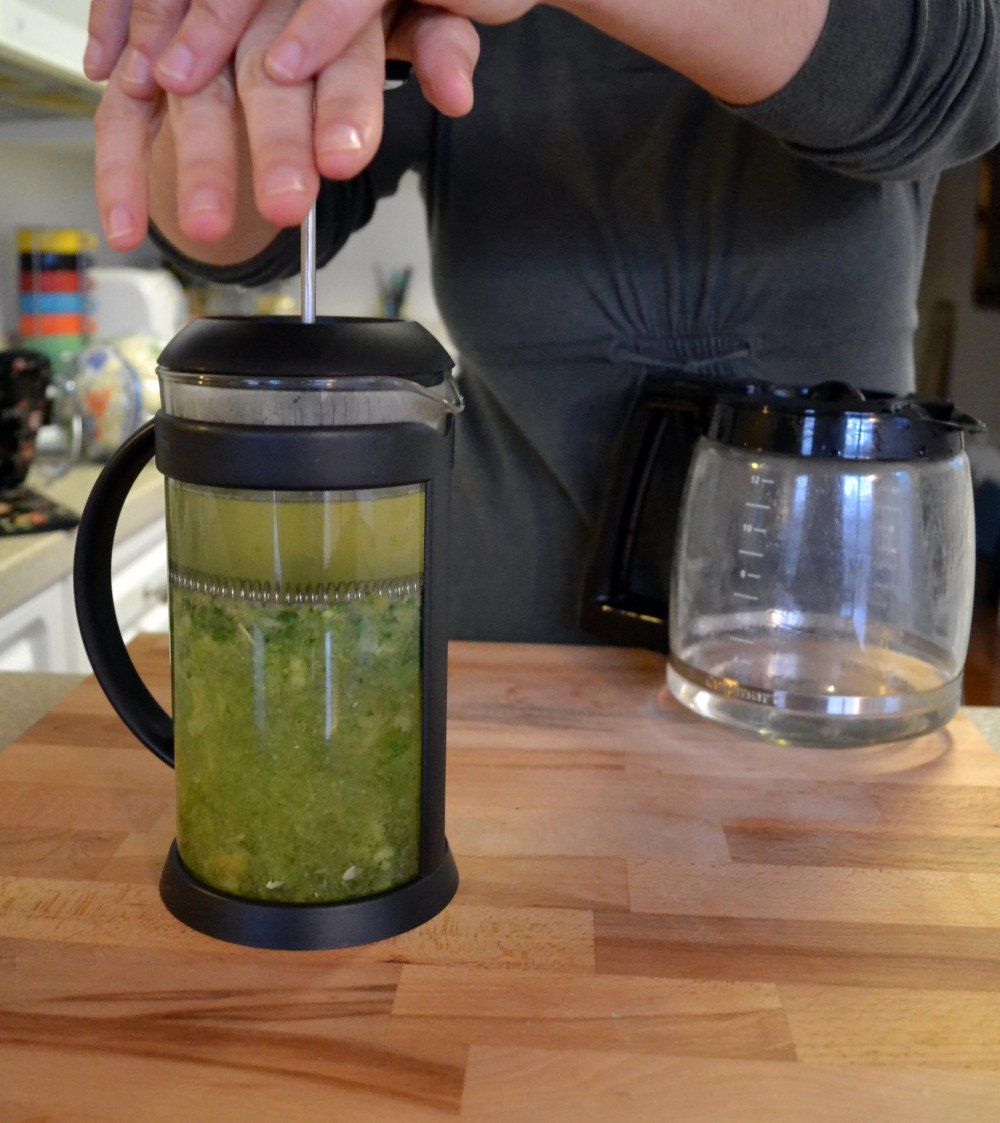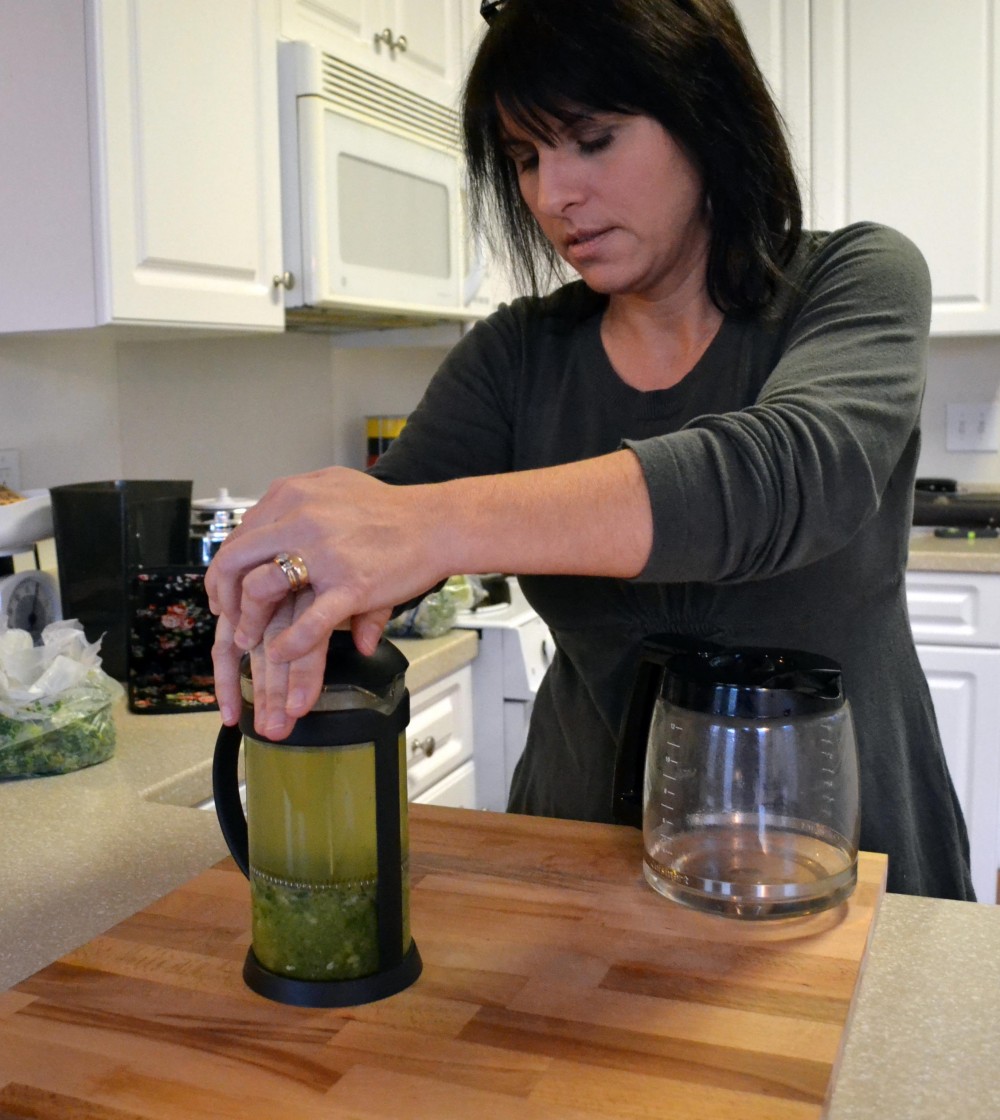 Place the lid on top. Allow to steep.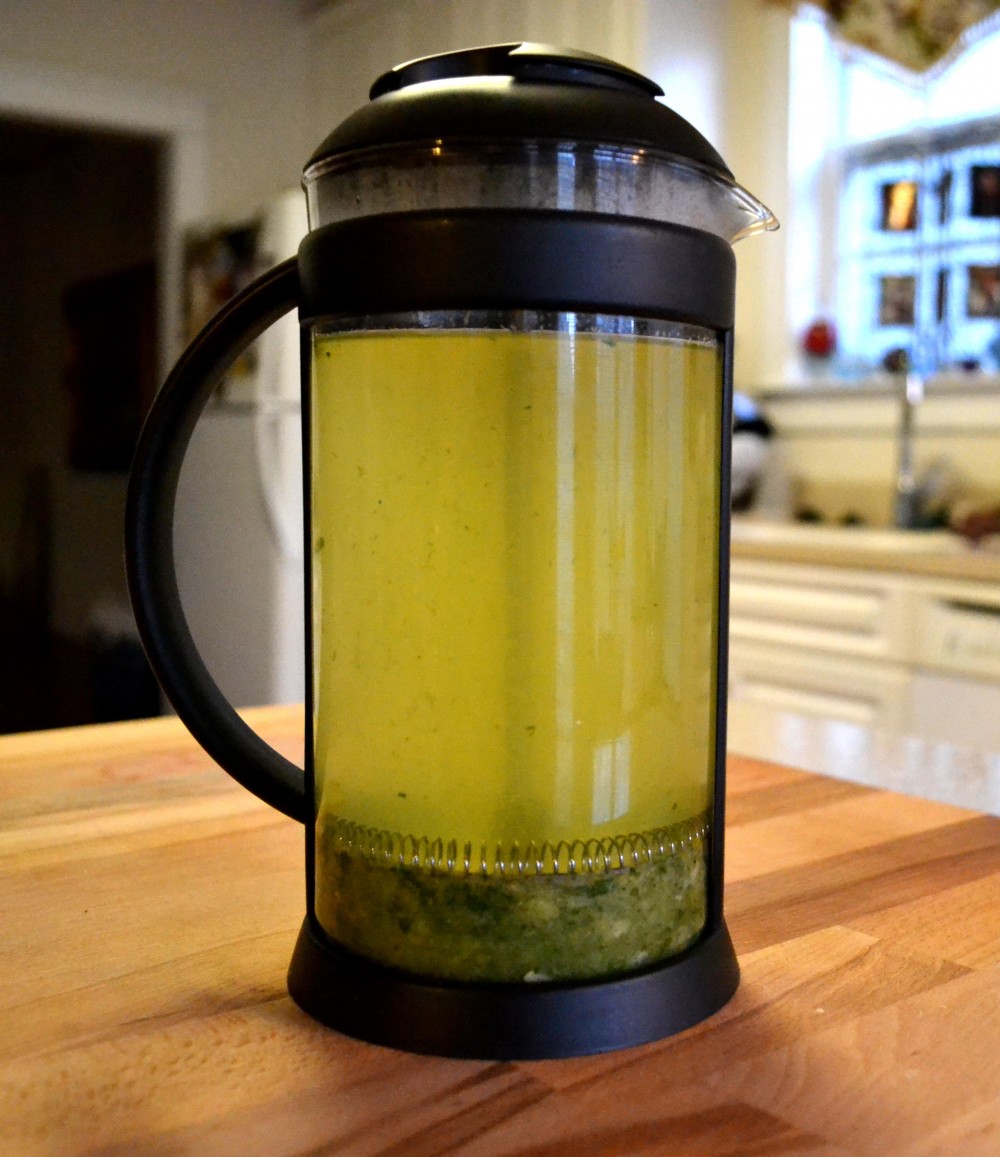 Meanwhile, slice fresh lemon wheels, very thin so they will float on top.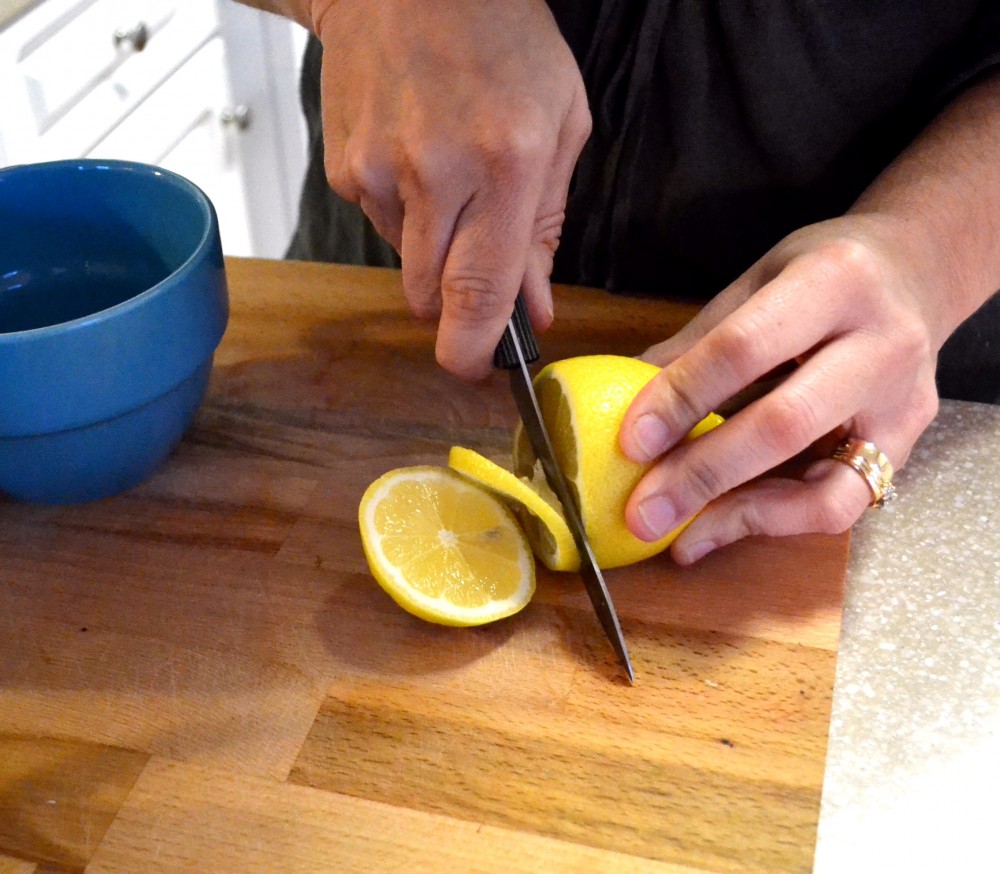 When tea is ready… it only takes a few minutes… pour it into mugs. Mmmmmm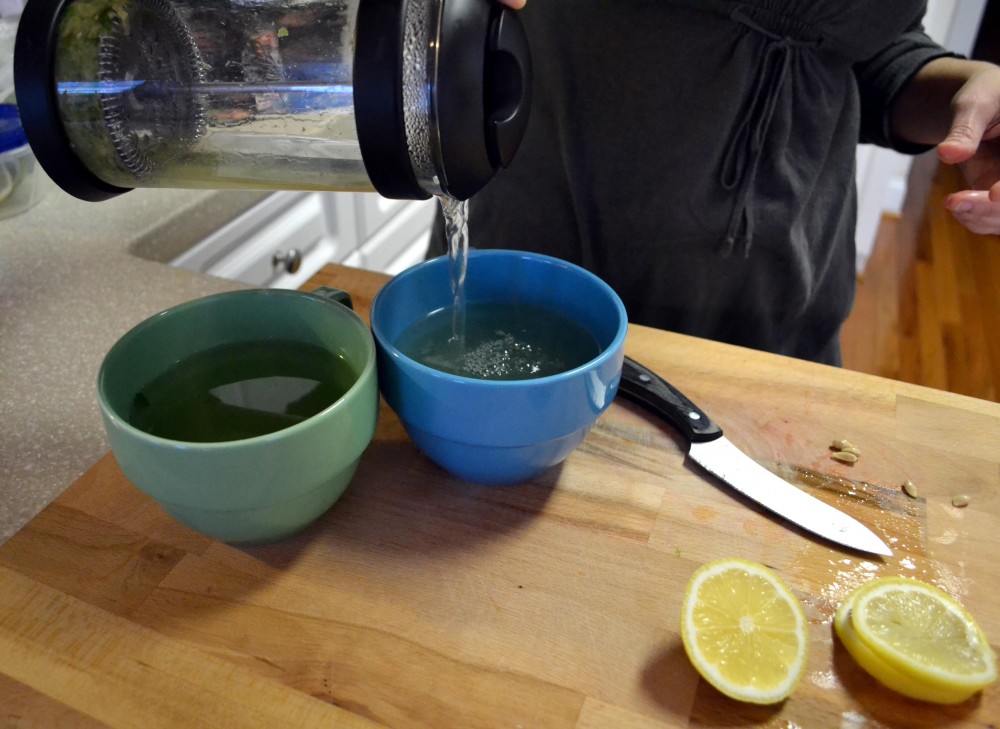 Squeeze a a bit of fresh lemon juice into each mug for brightness. Oh! When the lemon juice hits that hot tea, it smells so wonderful!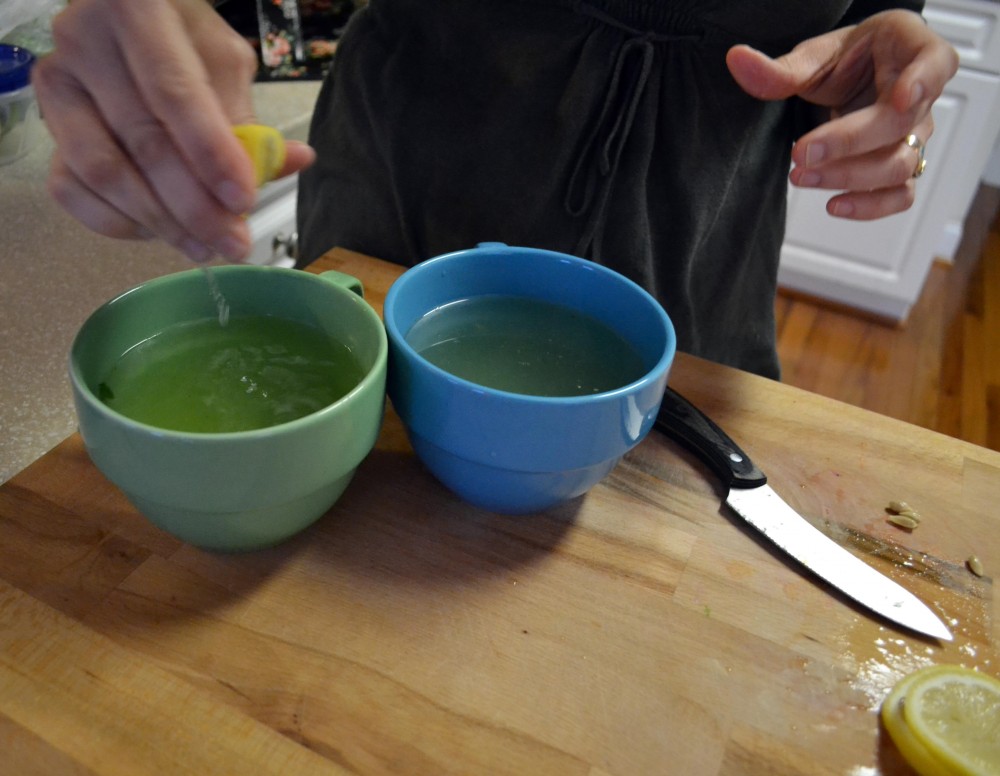 Float a thin lemon wheel in each mug.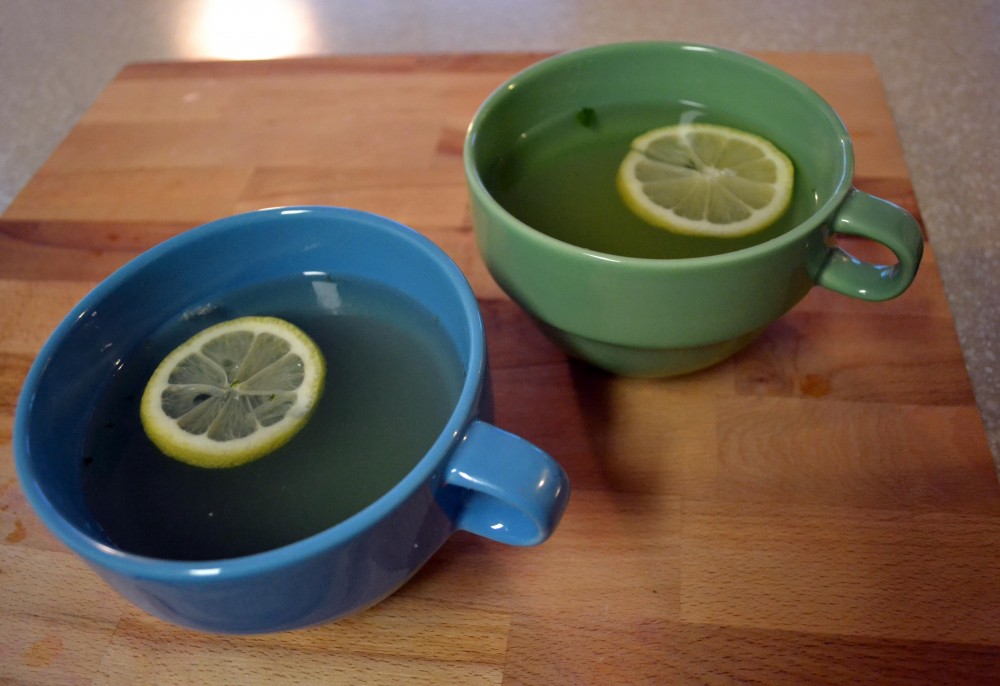 So good! This tea is mild, refreshing, comforting, and nourishing all at once.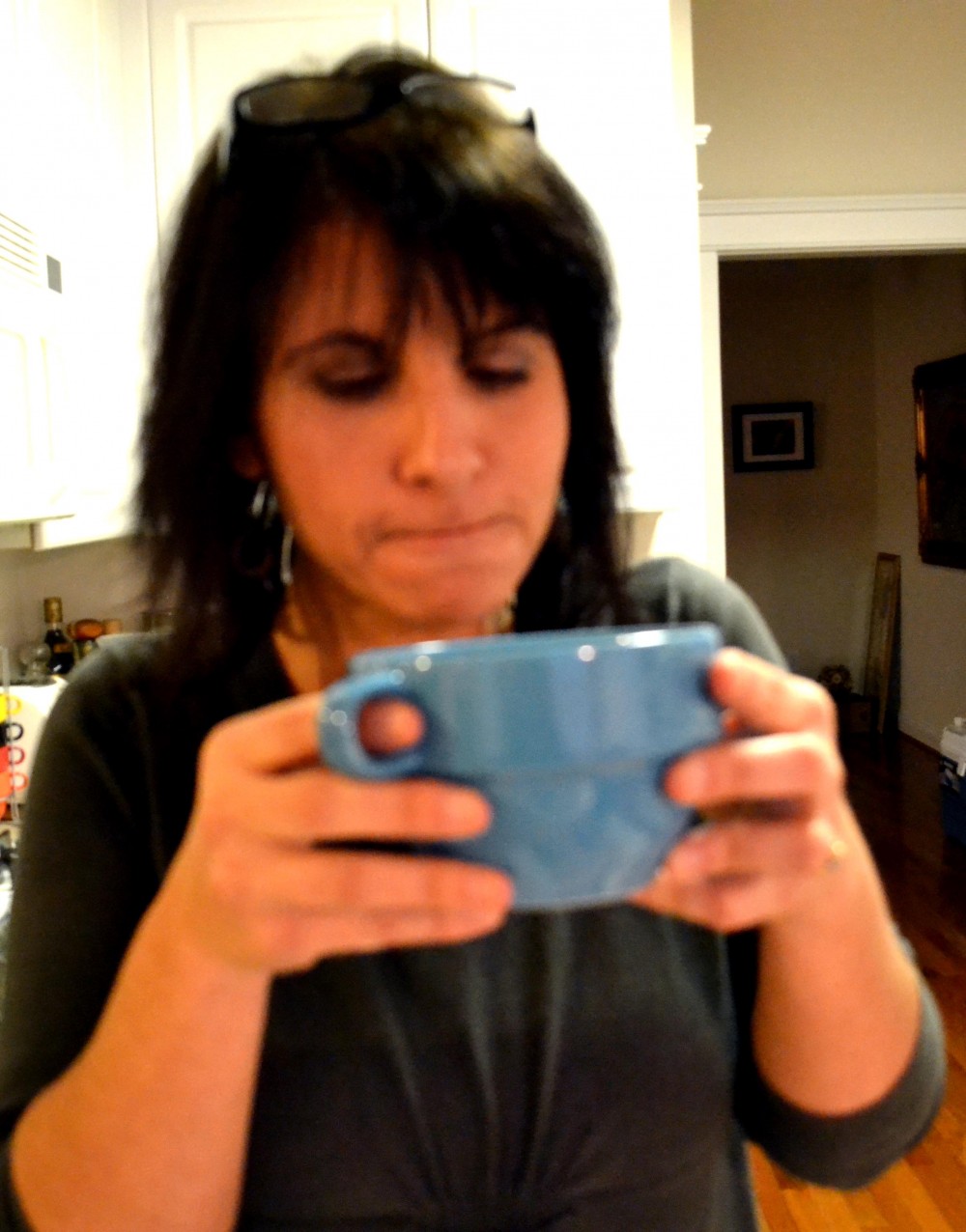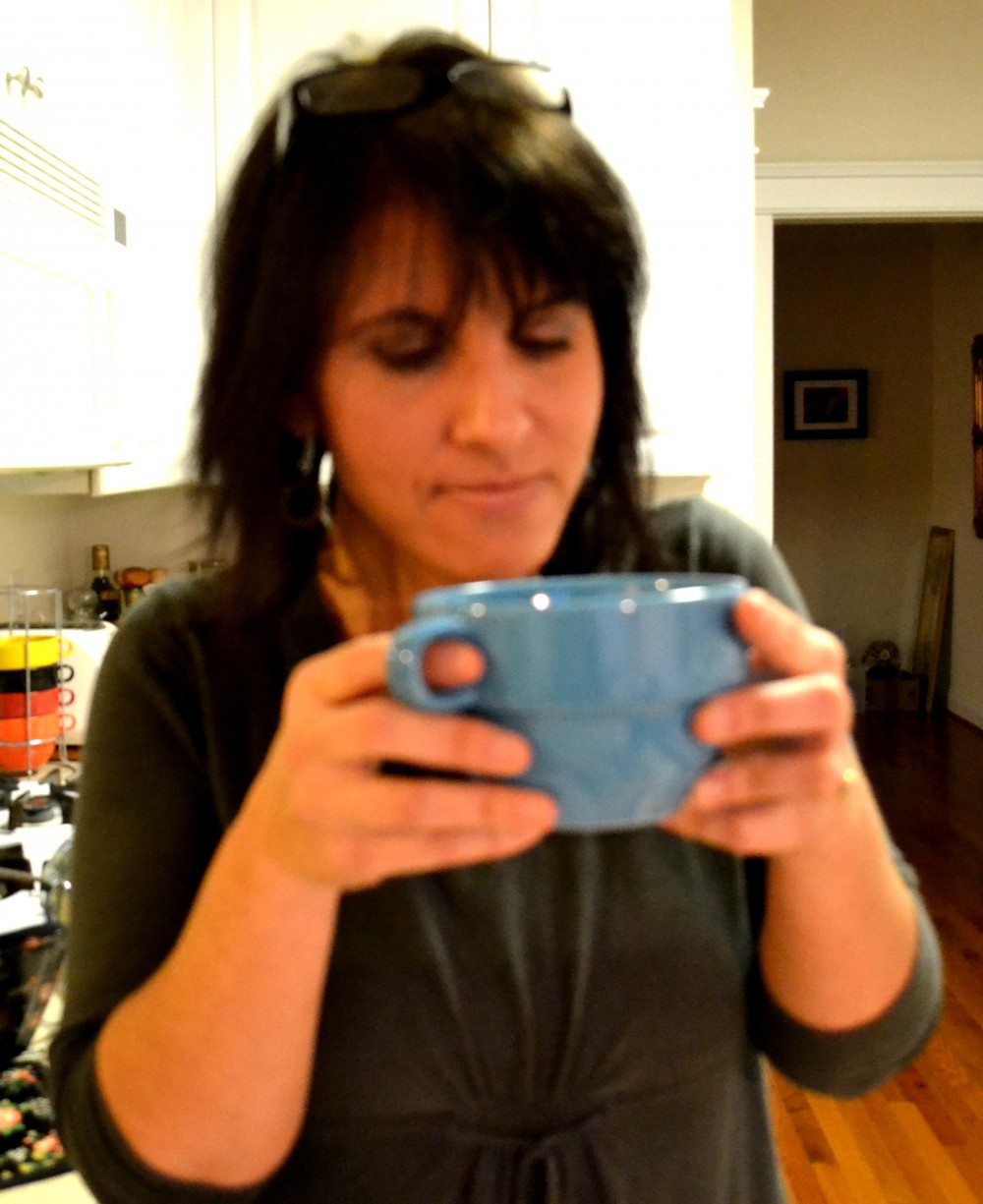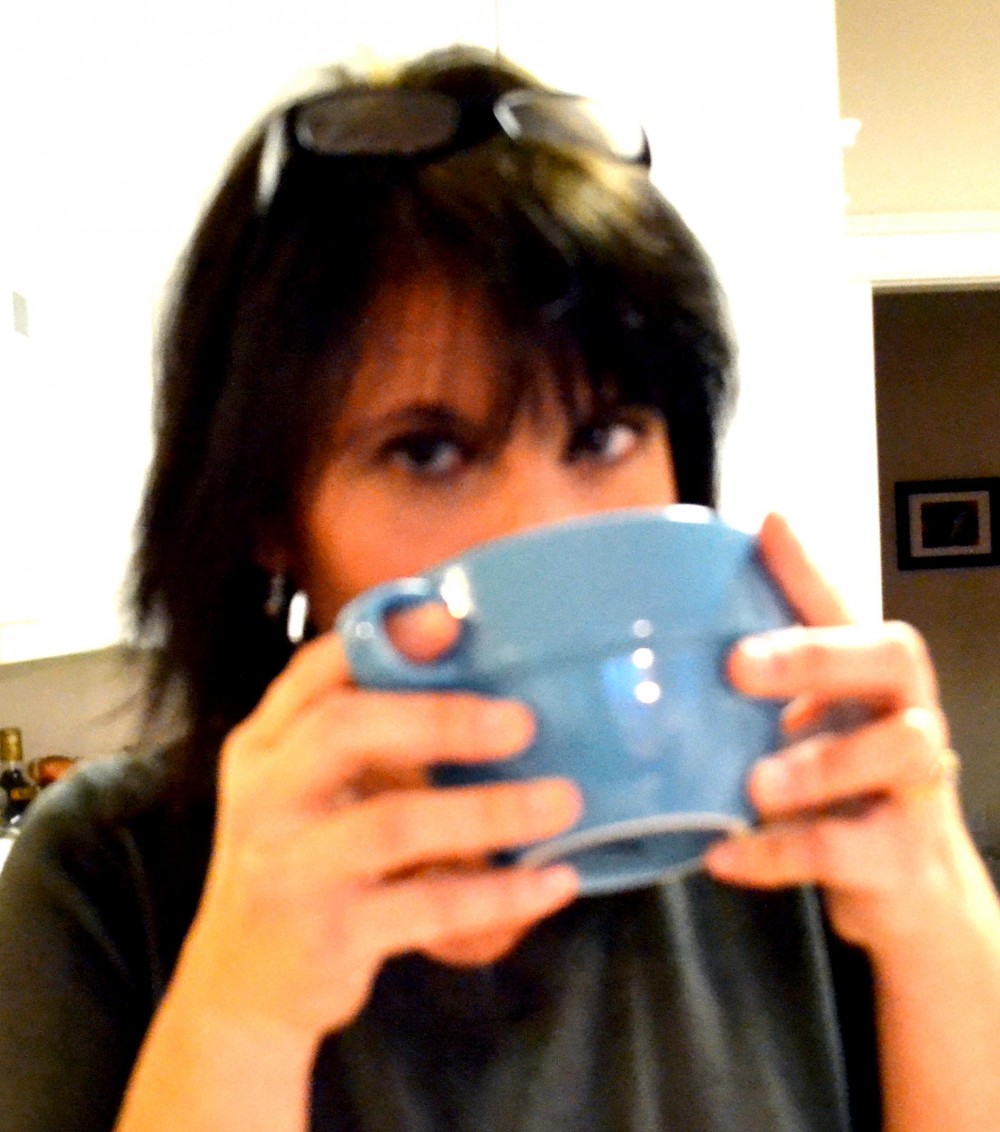 Enjoy!
Now, please meet Higgins! Michele's adorable little vegan dog. This is one cute little guy! …and sorry friends, maybe my favorite vegan friend. … Although I do love ALL my vegan friends. 🙂
Higgins has been known to turn his nose up at animal proteins; he craves vegetables, including broccoli, and will "sit pretty" for fruit!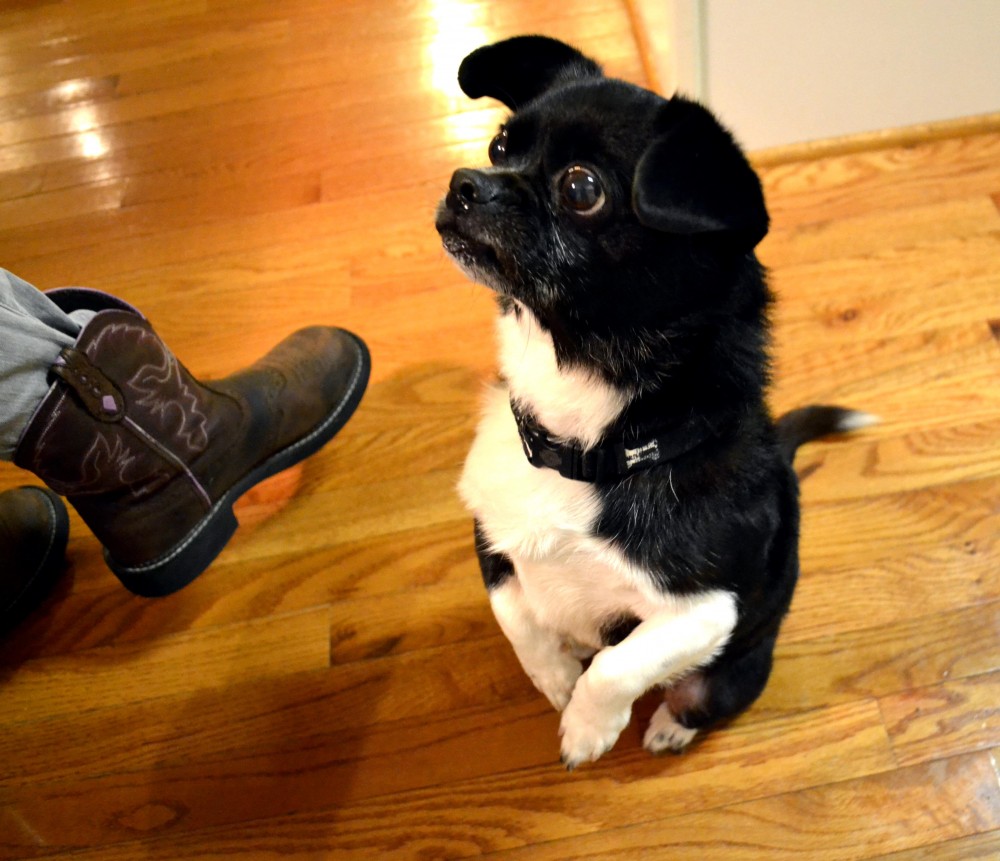 If you say the word "banana", you had better deliver one!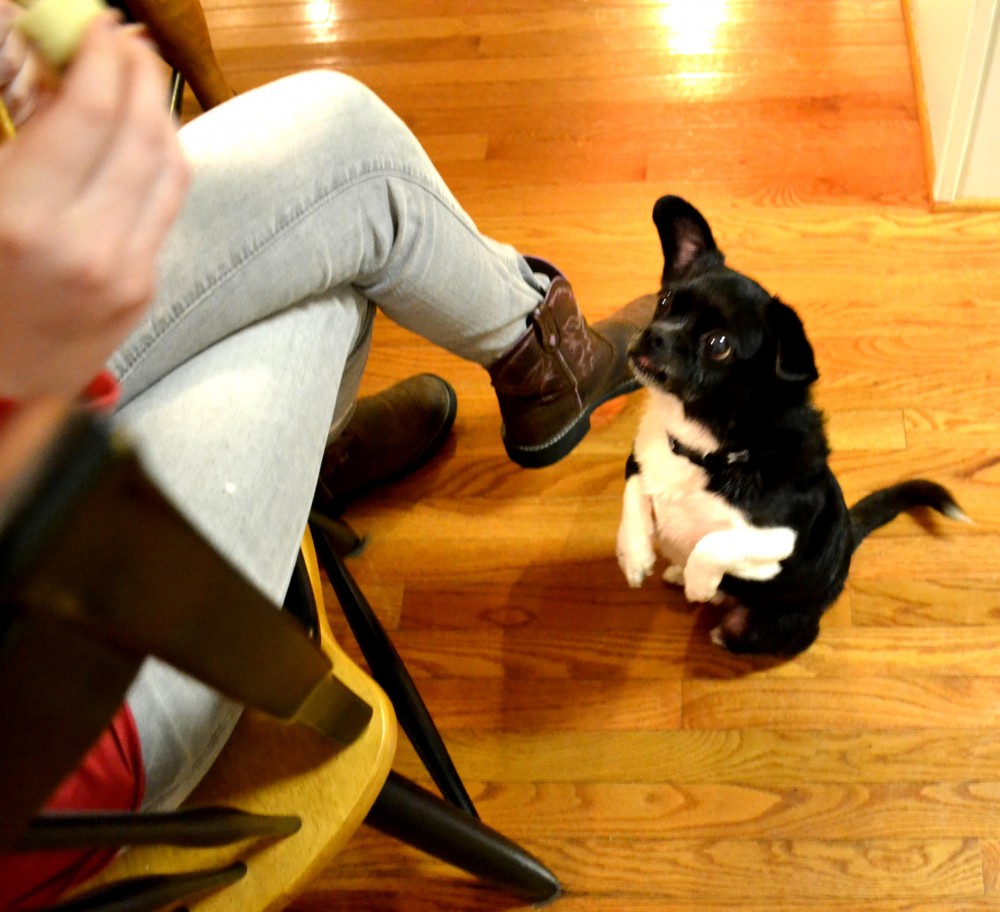 Bananas! Bananas! Bananas!!!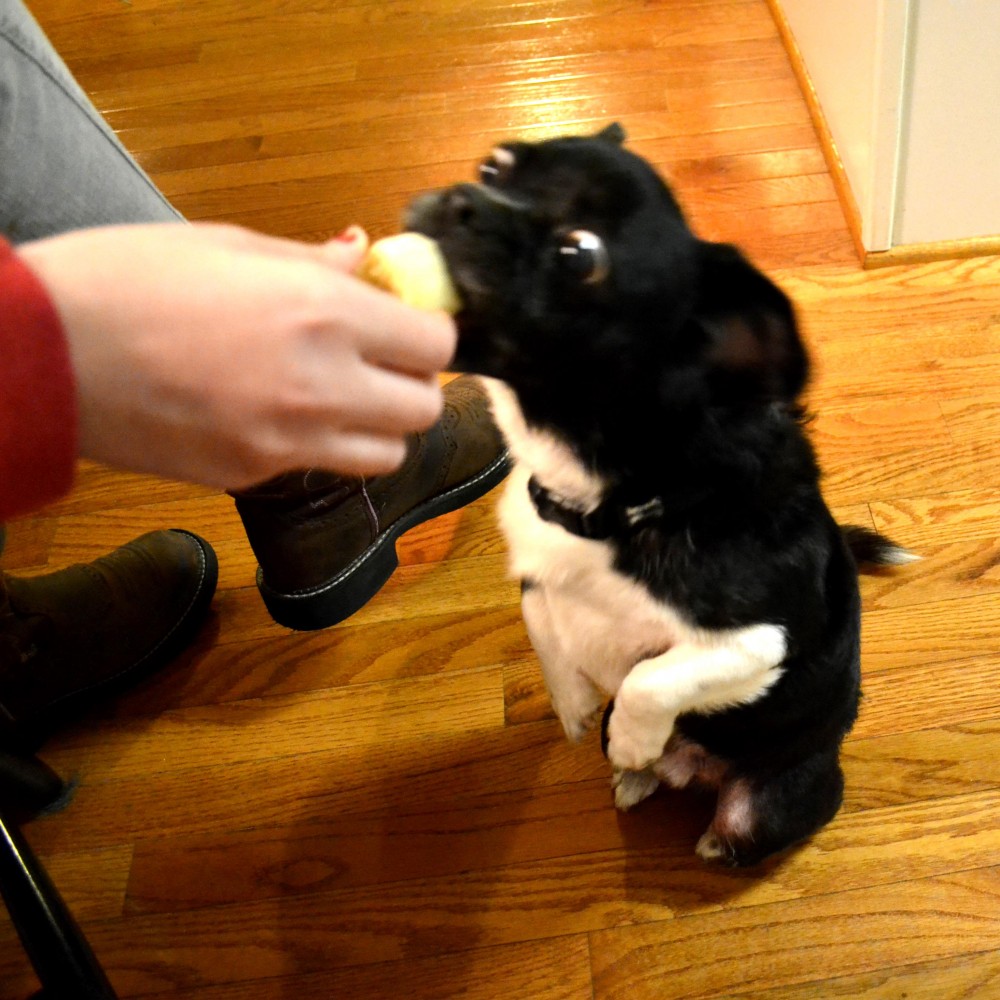 Higgins eats his vegetables. He is happy and has lots of energy to play. Feel free to use Higgins as a good example for your kids… and spouse. 🙂
For more of this… please LIKE, SHARE, and PIN us. It will make Higgins so proud and happy. 🙂