Scrambled Tofu and Greens
If you eat tofu, you probably already know how to scramble it… because it is AWESOME! If you are not a tofu fan, don't be too eager to dismiss the thought. We are not talking about "fake meat" here. We are talking about a high protein, tasty little dish that can be prepared in minutes!
You can season and prepare tofu pretty much any way you would scrambled eggs. If you like mushrooms and red bell peppers in your eggs, go ahead and put them in your scrambled tofu. Today, I am using sesame oil and liquid aminos (soy sauce), because my son likes these flavors.
Special Diet Note: These ingredients happen to be macrobiotics-friendly, and vegan
Option: If you use a little turmeric instead, maybe with coconut oil, this dish will look exactly like scrambled eggs.
Collard greens for breakfast? Yes! Greens are a beneficial breakfast ingredient for most of us, and actually quite common. In China, greens are served with hot cereal. In Japan they are served for breakfast with miso soup.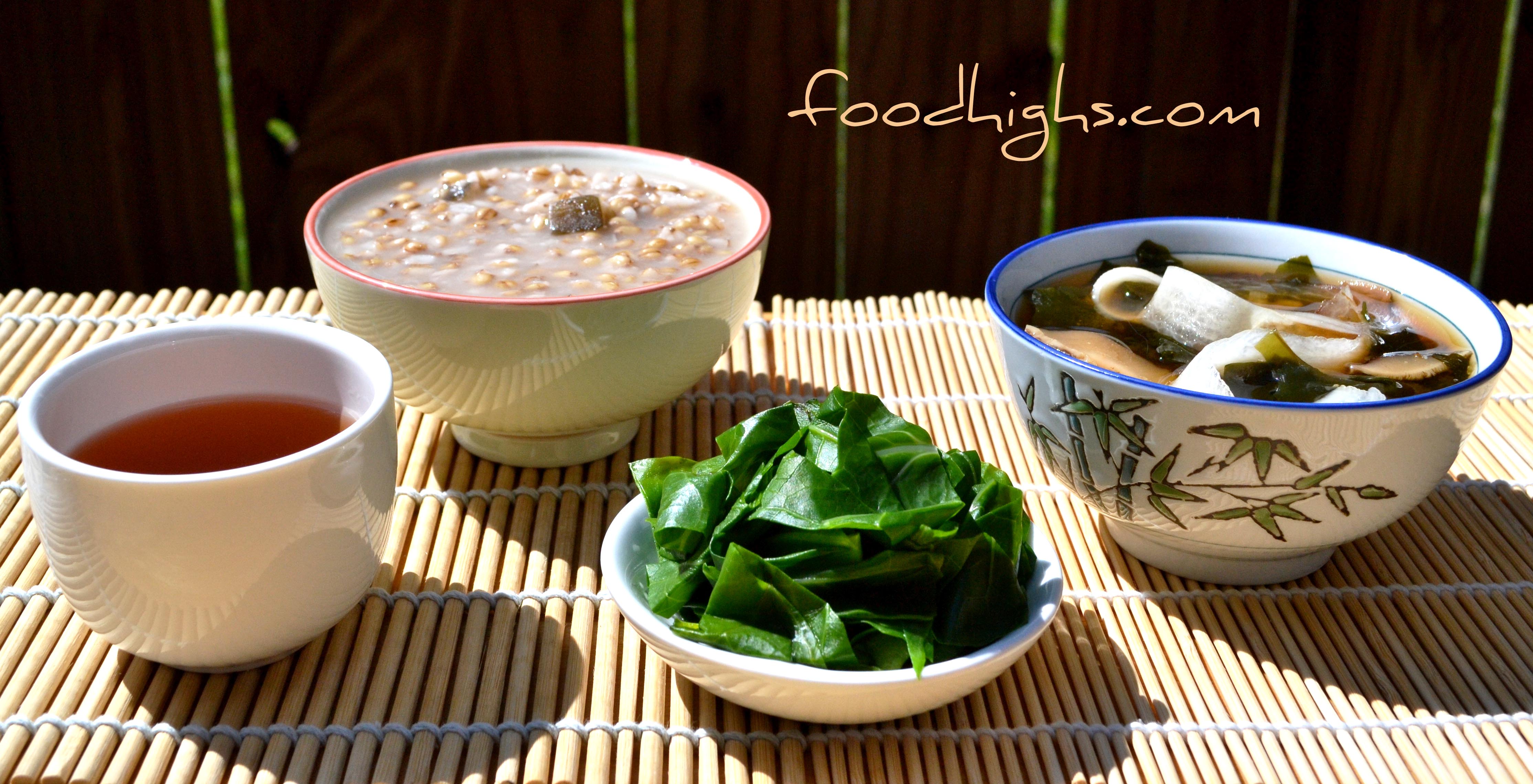 Any greens would go nicely with scrambled tofu. If you prefer, try a wakame (sea vegetable) salad, steamed kale, or pickled broccoli. We have collards. We like collards. We are using collards this morning. 🙂
Simple Steamed Collard Greens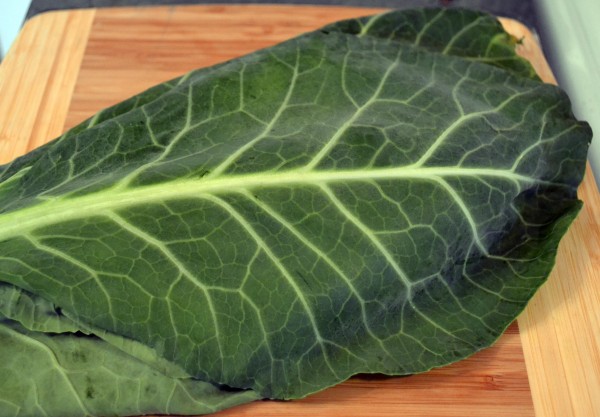 Optional: Using a sharp knife, you can easily remove the stems. Generally I leave them in. More nutrition. But if you remove them, you can always munch on them like you would a crispy celery stick… which would be nice against the eggy texture of the tofu.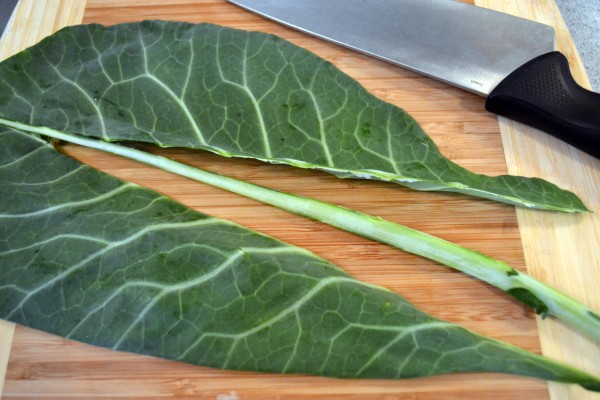 Cut up your greens any way you like! I like to stack, roll, and slice them.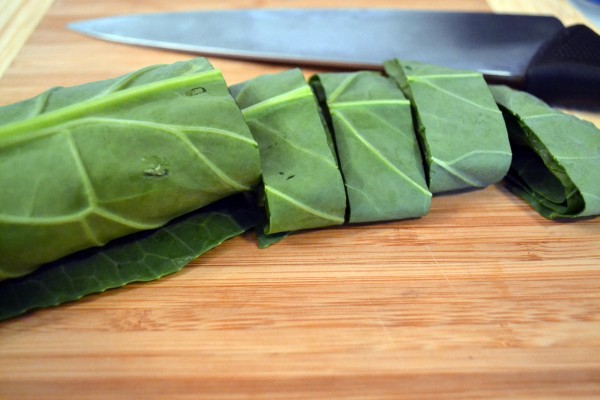 Steam them until they are tender.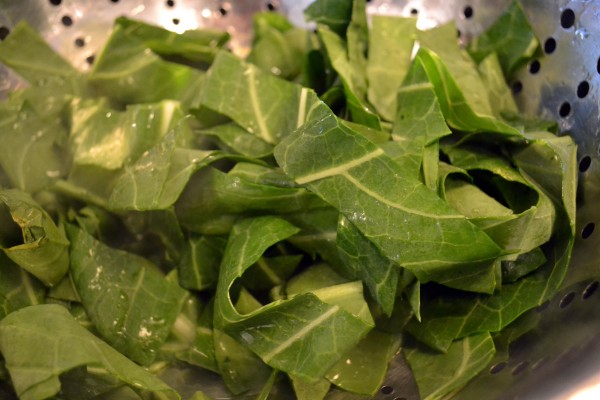 Done! Season any way you wish and they are ready to serve. We used a little sea salt. You could throw garlic and onion in there. My son added  a bit of butter.
Scrambled Tofu
Start with tofu. If it is organic, then it is not made from genetically modified soy product. Actually, it is that USDA logo that matters more… I could not figure out how to flip my arrow.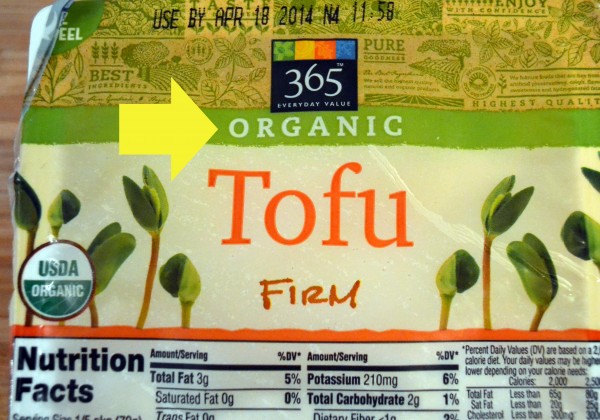 Next, add onion and garlic to a skillet with sesame oil. Cook for a few minutes, until tender. Ah! The aroma.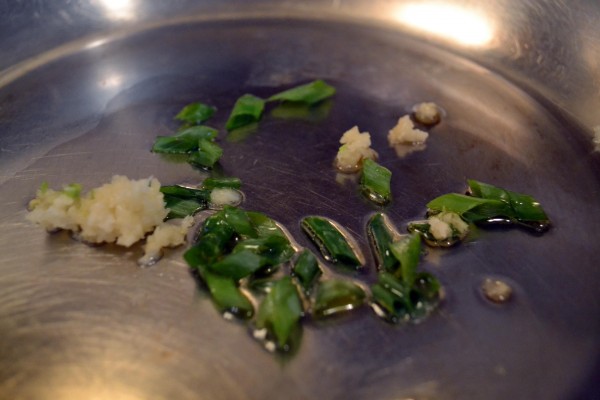 We are using half a block of tofu; that is all we need this morning.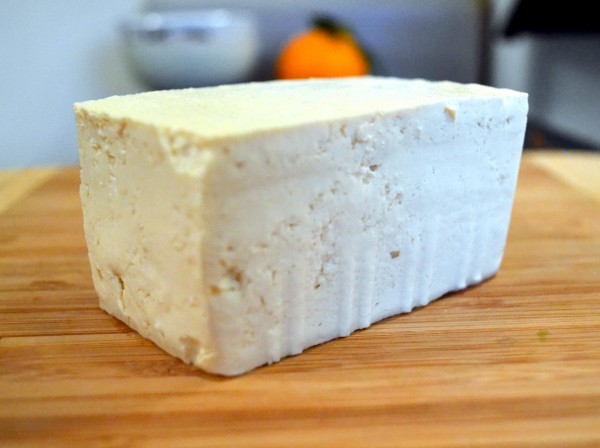 Crumble your tofu.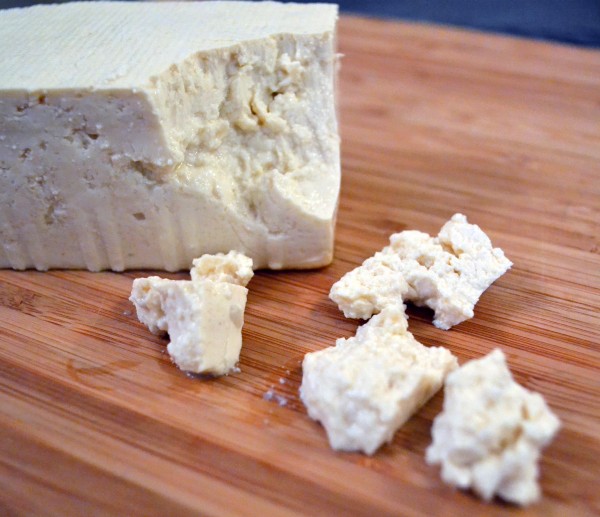 Add crumbled tofu to the skillet. Cook until most of the moisture is cooked out. Add a few drops of liquid aminos (soy sauce), to taste. Add a little salt, pepper if you like.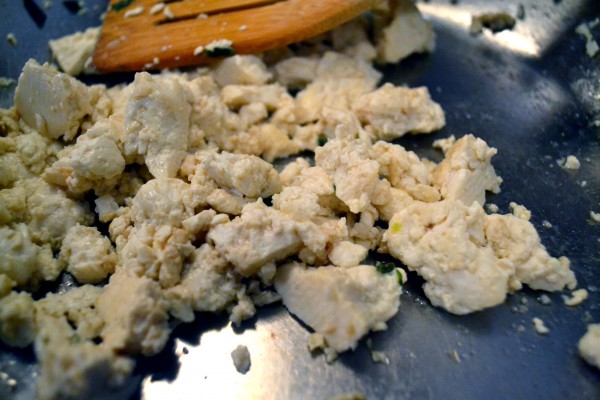 Done!
It is that quick and easy. Garnish with diced green onion, if desired.
I like citrus fruit with greens. Iron (in greens) and Vitamin C (in citrus) are synergistic – they taste great together and increase your iron absorption.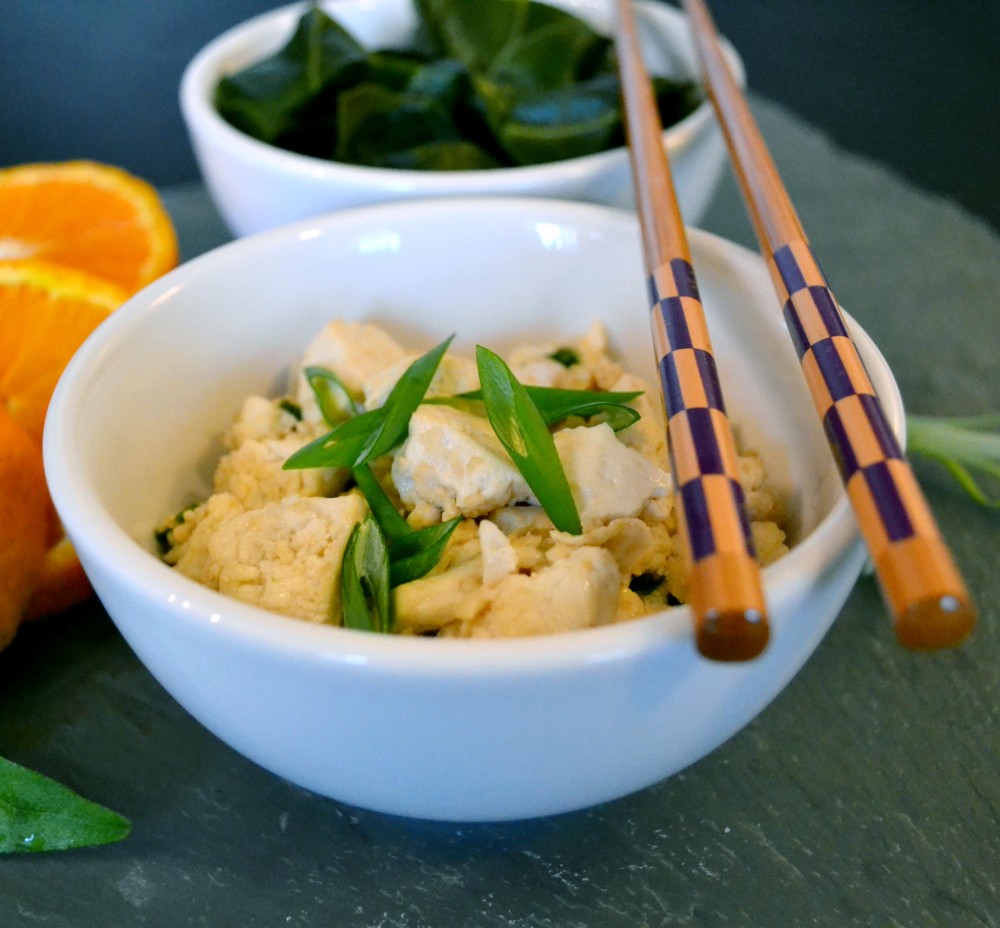 Scrambled Tofu with Greens
This makes 2 servings in our house. 
Ingredients
7 oz firm organic tofu (half a block)
2-3 stems green onion, diced
1 clove garlic, finely minced
2-3 t sesame oil, or as needed
liquid aminos (soy sauce), to taste
sea salt, to taste
fresh collard greens
Method
In a skillet, saute green onion and garlic in sesame oil until tender. Crumble tofu and add it to the skillet with seasonings. Add liquid aminos (soy sauce). Add salt. Stir in skillet util most of the moisture has cooked off and tofu is a desired texture.
Slice and steam greens. Season, to taste. This can be sone the night before, then reheated in your skillet. (My son adds a little butter; if you do not eat butter, use water or cooking oil.)
If desired, serve with fruit.
Enjoy!
If you like this, please Pin, Share, and Like