You don't need a garden to harvest dandelion greens. They are a gift of spring and one of the most nutritious of leafy greens! Usually I buy them organic, but on occasion my family and I have stopped the car to forage these wild bitter leaves in grassy fields. And, of course, the ones my kids pick themselves are, in fact, the tastiest.
Important Note: If you forage for greens, be careful about your source. Pesticides and chemicals are not good eats.
Preparation
Dandelion greens are bitter and can stand up to strong flavors. They pair well with peanut oil, anchovies, and garlic. They can be served raw in a salad, or cooked. Lightly steam or saute them until they just wilt and turn bright green.
What they do for you
Detox and cleanse the liver – include them in your green drinks and smoothies
Provide more protein than spinach
Fight disease and inflammation
They are loaded with antioxidants
Provide B vitamins, and vitamins A, C, E, and K
Provide minerals – they are rich in iron and calcium, and also provide copper, manganese, phosphorus, potassium, and magnesium
Add variety to your diet
In TCM (Traditional Chinese Medicine), dandelion has long been used for the purposes listed above, especially to detox the liver, cleanse the blood, benefit the stomach, and fight inflammation in the liver and gallbladder.
The entire plant is used and often made into a healing tea.
An easy way to prepare them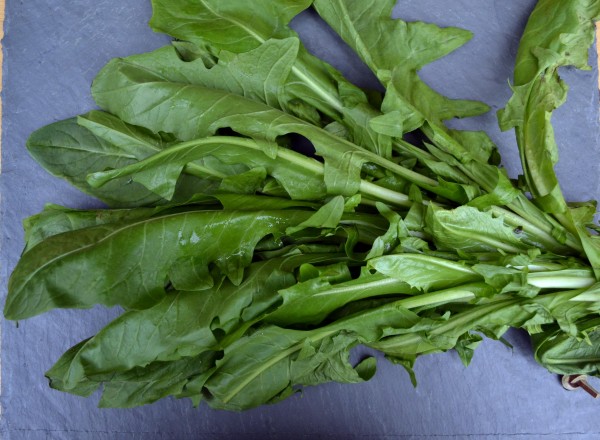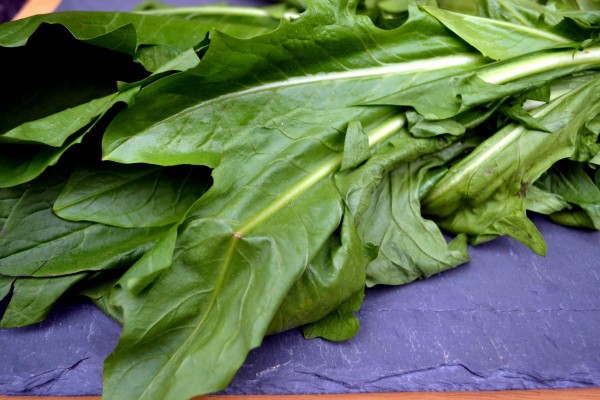 Wash and cut greens.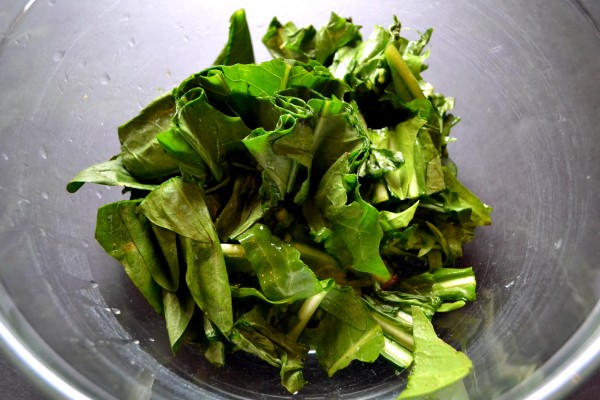 In an oiled skillet, melt (and smoosh) anchovy and cook garlic until tender.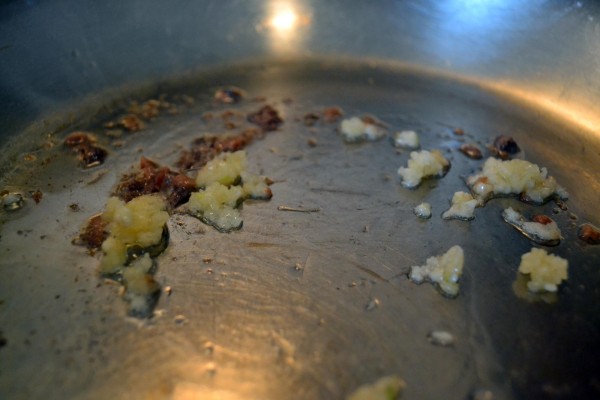 Add greens, and a little water, if needed to deglaze the pan, scraping up all those tasty bits. Stir and cook until green are just wilted and bright green.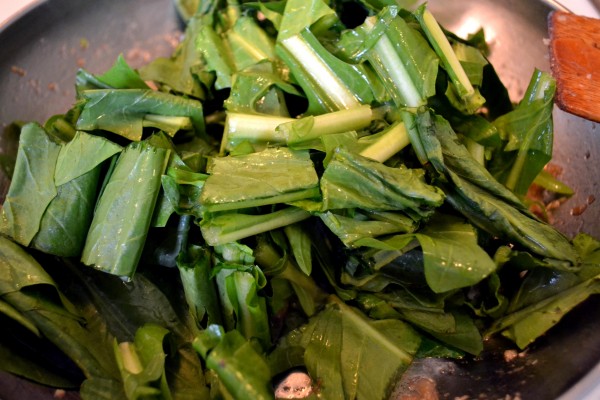 Salt and pepper as desired, and serve!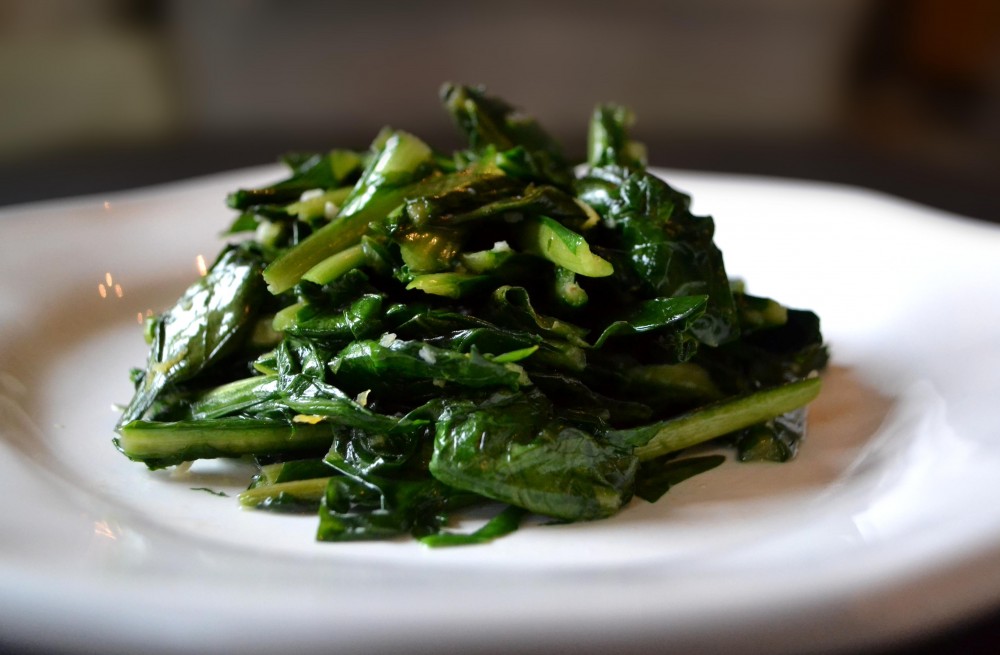 Sautéed Dandelion Greens
I add anchovy for flavor, as well as nutrients. It is delicious! It does not taste fishy. If you prefer a vegan dish, just leave it out.
Ingredients
2 T olive oil
1 anchovy
3 cloves garlic, finely minced
1 bunch dandelion greens, washed and cut
lemon juice, just a splash to taste
salt and pepper, to taste
Method
In a skillet on medium heat, melt (while smooshing – yes, that is the technical term) anchovy in oil and saute garlic until tender. Add greens. Add a little water, if needed, to deglaze the skillet, scraping up all those delicious bits stuck to the skillet. Stir and cook greens until they are wilted and bright green. Salt and pepper. to taste. Add a splash of fresh lemon juice, if desired, for brightness.
Enjoy!
[pinterest]
If you like this, please Pin, Share, and Like
[fblike]
[tweet]