These tacos are a staple in our home. They are super easy to make, and they satisfy my son's cravings for crunchy meaty flavorful tacos without red meat, gluten, or undesired ingredients.
This post is really about the turkey. You can top these any way you like. Avocado slices are a must for me! My son likes tons of shredded romaine, nonGMO cheddar cheese, and salsa. For a salsa that almost anyone can eat, see my LowFODMAP salsa post.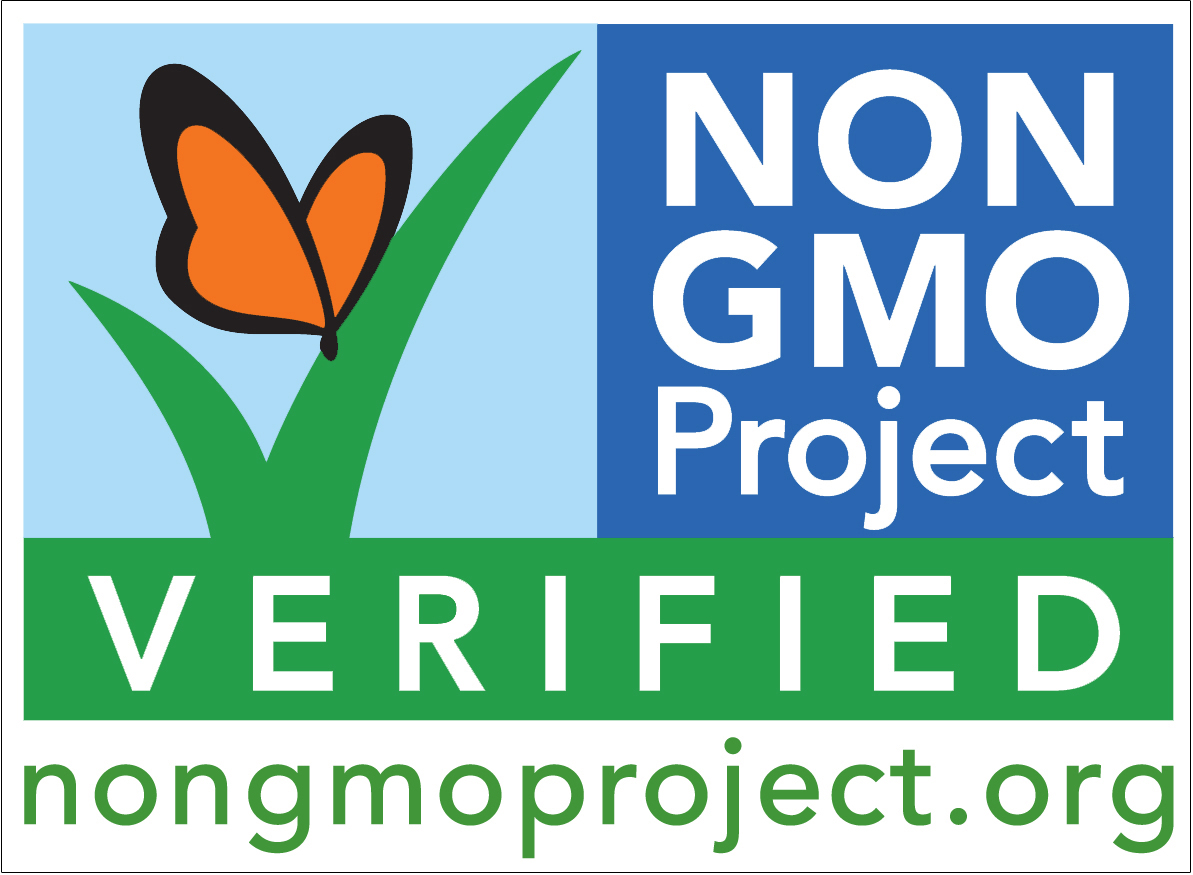 Tacos are among those foods in which many processed ingredients tend to reside. Because we love tacos so much, they get a little special attention in our house.
Just a quick word about the shells. Because my son likes to eat these tacos on a regular basis, we try to keep on hand nonGMO taco shells. We have tried different brands and they all taste great! So we buy the cheapest.
For many people, the jury is still out regarding genetically modified products, as to their safety. These foods were created to increase crop yield by repelling insects. When insects eat gmo foods, essentially their stomachs explode. Recent studies have shown that these foods can cause small tears in our intestinal walls as well. This can be of particular concern for individuals already suffering from IBS, IBD, and many other illnesses. Corn, soy, and sugar are among the crops most affected.
If you would like to learn more, check out the official nonGMO Project site.
If you prefer nonGMO products, look for the little "nonGMO Project" logo and label, or buy organic. You can usually purchase them at health food stores, or even order them online.
Turkey Taco Meat
Start with a pound of ground turkey meat. The fat content does not matter much, so I usually get whatever is a good price and great quality. A potato masher makes quick work of breaking up the meat.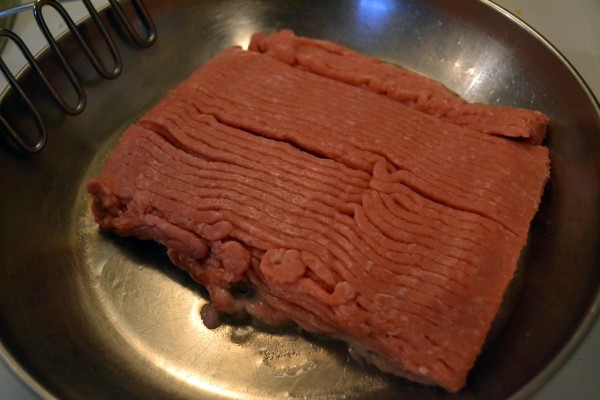 Add spices. Cook the meat through. If there is excessive grease drain it off. Then taste, and adjust seasonings as desired.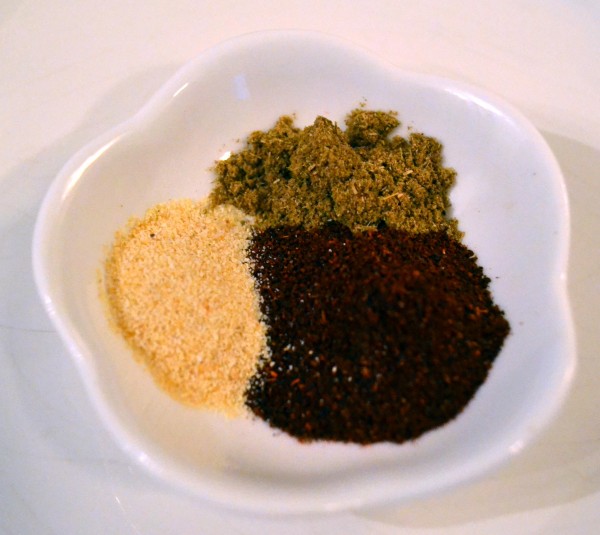 Add coconut milk and stir.
These photos won't win any awards, and I forgot to take a picture of the finished meat. But once you stir in coconut milk, it is infused with all of your delicious spices and results in a creamy Tex-Mex sauce.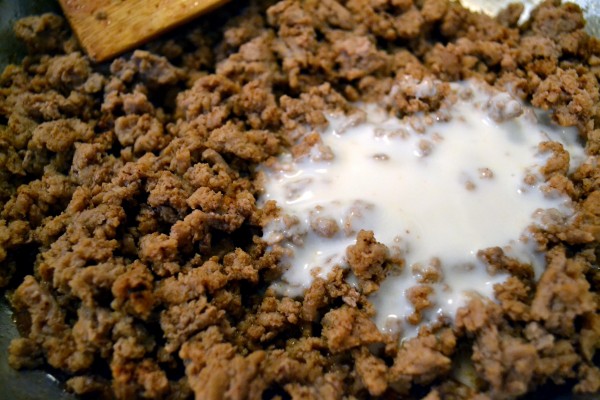 Assemble your tacos any way you like!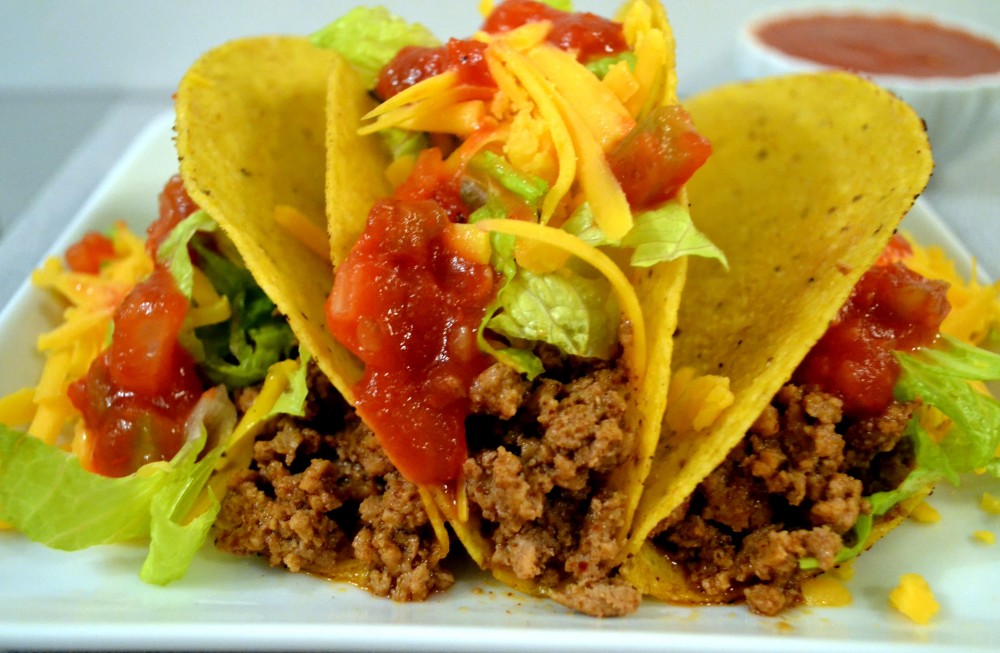 Easy Anyday Turkey Tacos – Gluten Free
This is my son's recipe. I like a little less cumin. He loves cumin! All of these ingredients can be kept on hand for an easy dinner any night. 
Ingredients:
1-2 T cooking oil, we like coconut or nonGMO canola oil
1 lb ground turkey
optional: 1/4 cup diced onion
2 T chile powder, we use ancho
1 T cumin
1 t garlic powder
salt, to taste
optional: coconut milk
taco shells
any toppings desired: lettuce, tomato, salsa, cheese, avocado, etc
Method
Place turkey meat into a lightly oiled and heated skillet. Break up the meat with a spatula or potato masher. Add onion if you are using it. I LOVE onion. My son does not, so this is my addition. Add spices (chili, cumin, and garlic) at this point so that flavor infuses into the meat more thoroughly. Add about 1/2 t salt. When meat is cooked through, drain grease, if there is any. If desired, for a little sauciness, add coconut milk. Start with about 1/4 cup. Stir and cook a few more minutes until it is warmed through and a nice spicy sauce has formed.
Taste and add salt, pepper, and adjust seasonings, if desired. Cater to your tastebuds.
Note: Chili powders are often a combination of chiles and other spices. Each brand will taste a little different from the next. So when reading any recipe containing this ingredient, use your own tastebuds as a guide. I like pure ground ancho chile because I know what it tastes like and can add any other spice to it that I like.
Fill taco shells with turkey meat and any other toppings you like. Make it even easier on yourself by providing a make-your-own taco bar and let everyone serve themselves. 🙂
We easily get 12 tacos out of this, with some to spare. How many tacos you yield will depend on how much meat you like.
Enjoy!
[pinterest]
If you like this, please Pin, Share, and Like
[fblike]
[tweet]