Quick Prep Slow Cooked BBQ Chicken
I love my slow cooker year-round. It is a time-saver! And a labor-saver. In the winter, it produces warm chilis and stews. In the summer, it replaces the oven and keeps the kitchen cooler.
This week is one of those busy ones, full of projects, work, and play. Hello slow-cooker! We happen to have a bag of chicken drumsticks on hand. They are begging for barbecue sauce… mmmmmm
For a crazy easy dinner, you could just throw a whole chicken and a bottle of bbq sauce in the slow-cooker. Done! But it only takes 5 minutes to through together a basic sauce, and you get to choose the ingredients that go in. Just because you want dinner fast does not mean that you do not also want it healthy, and delicious.
Another time and money saver:
We buy chickens on sale, 4-5 at a time. It takes only a short time to break them down into bags of legs, thighs, wings, breasts, and scraps for broth. This is our standard MO. My dear son will not touch a chicken thigh and will only eat legs if they are strongly flavored. So the parts MUST be separate. Tip: While you have your knife out, cut the breast pieces into 2 or three pieces each. They will thaw more quickly and provide for even pieces, even cooking.
Quick Prep Basic BBQ Sauce
Seriously, does it get any easier?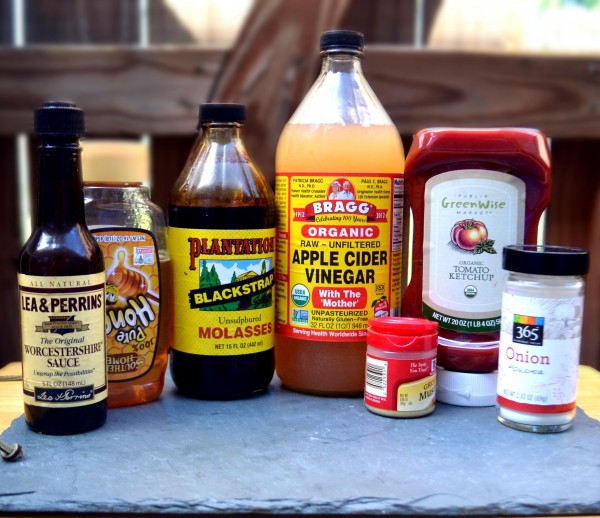 Put sauce ingredients into a bowl and mix them together.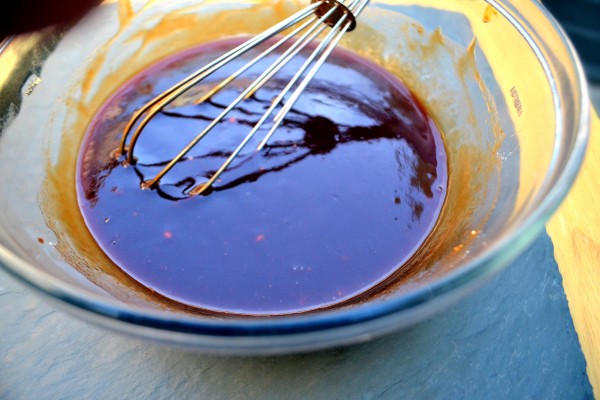 You now have a basic barbecue sauce with:
no additives or artificial ingredients
no processed sugar
no gluten, or common allergens
…but with
tons of flavor!
tons of nutrition, including calcium from that blackstrap molasses
only the level of salt that happens to be in your organic ketchup
I make extra, and put it into a jar for more quick meals. It can also be cooked down, adding a bit of water, and added as a condiment to whatever you like with bbq sauce.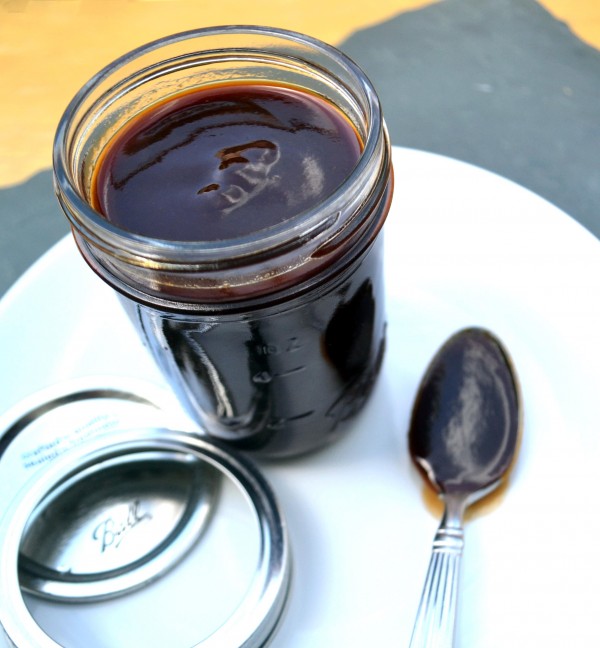 Next, put the chicken into the slow cooker. Pour sauce over it. Turn on the slow cooker. WALK AWAY.
Seriously, let the slow cooker do the work. Wait a couple hours before even checking on it so that you do not disturb the steam action going on inside.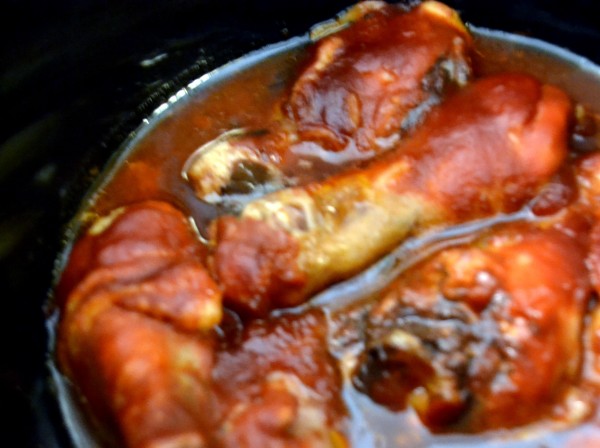 When chicken is cooked through and all that delicious flavor is developed, remove chicken from the slow cooker. Skim fat off the top of the sauce. Serve any way you like. We like brown rice or cauliflower rice.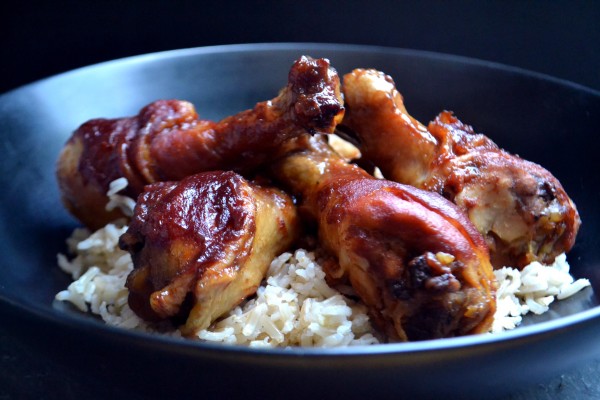 Quick Prep Slow Cooked BBQ Chicken
This sauce is more acidic than sweet. We love it! Apple cider vinegar is a lovely mild acid. But if you prefer a sweeter sauce, add more honey or cane sugar.
Ingredients:
One whole chicken or any parts thereof
1 cup organic ketchup
¼ c apple cider vinegar (I like Braggs)
2 T blackstrap molasses
6 T honey – more if you want a sweeter sauce
1 t Worcestershire sauce (leave this out if you do not eat fish)
1 1/2 t onion powder
1/2 t dry mustard
salt and pepper, to taste
Method
Place chicken into a slow cooker. If using a whole chicken, place it with legs up. In a mixing bowl, combine all remaining ingredients. Mix well. Pour sauce over chicken. Cook on high for 3 – 3 1/2 hours, or on low for about 6 hours, or until cooked through and all the flavors have developed. Remove chicken. Skim fat off the top.
Serve chicken and sauce over rice, or cauliflower rice, if desired.
Enjoy!
If you like this, please Pin, Share, and Like