Savory Black Bean and Kale Soup
Beans are underutilized, in my opinion. Of course, as with any other food, there are those who have difficulty processing them. My soap box: every body is unique and foods which are optimal for one person may not be for the next. But if you can eat beans, good for you!
Black beans:
are inexpensive and easy to prepare
are a great source of phytonutrients and flavanoids
provide folate, fiber, and many other essential nutirents
are a great source of protein for vegetarians
are disease fighters!
Studies suggest black beans are beneficial in lowering the risk of Diabetes Type 2, cardiovascular disease, and some cancers. For more information, see this article from the world's healthiest foods.
Benefits of soaking beans:
Saves time! Soaking any bean helps it to cook faster and more consistently
Saves nutrition! Bioavailability of nutrients increase with soaking
Saves your dignity. Digestion improves, reducing substances like raffinose and stachyose, if you discard the soaking water
Dried vs canned
This is a personal choice. If buying canned, consider choosing a BPA-free brand. (More comments on canned foods here.) Canned beans have a tinny flavor. Rinsing them thoroughly, adding other flavors, and cooking them longer will help to reduce that canned metallic taste. However, canned beans are pantry-friendly, quick, and easy to use on a busy night.
Dried beans are also very easy to prepare. Throw them in some water an hour before you plan to use them, or the night before. Rinse them and cook them unsalted for about 45 to 1 hour. It does take that little bit of time, but is relatively no work. They can even cook in a crock pot – generally 4 hours on high or 8 hours on low. Easy! And you can use the broth in which they cook as another ingredient.
Here is a nutrient dense, soul-satisfying, savory black bean and kale soup. Inexpensive, easy, and nourishing.
Savory Bean and Kale Soup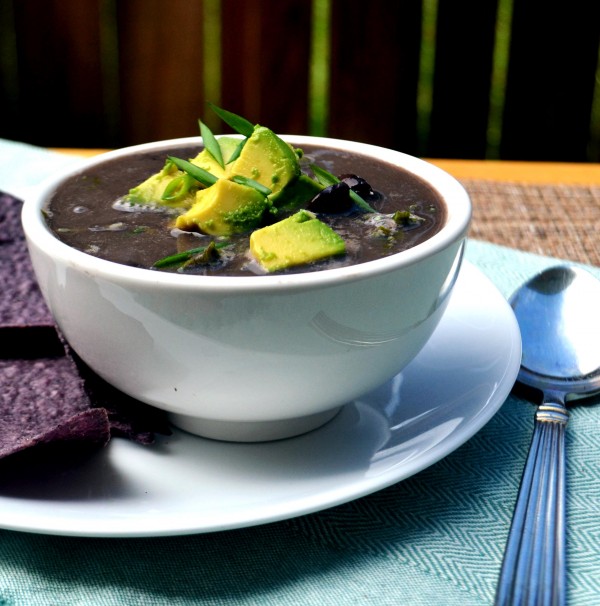 Saute onion and celery until tender. Add garlic and spices to wake them up.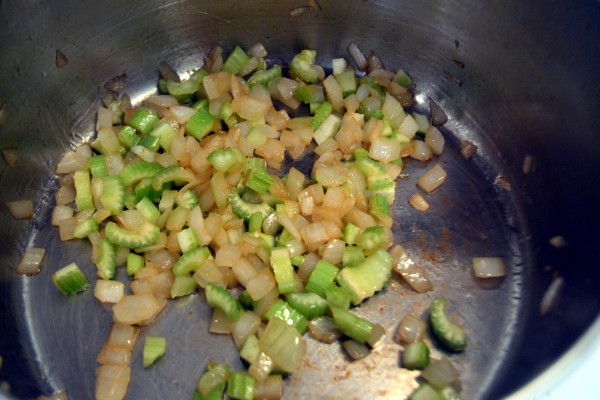 Puree veggies, spices, and 1 cup beans. Add them to your liquid to thicken the soup.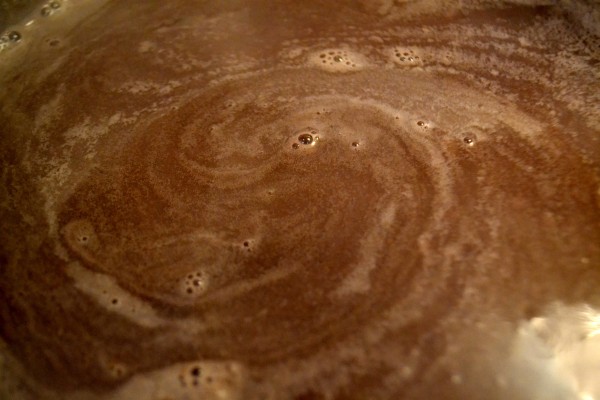 Add kale. Cook for about 5 minutes. Add remaining beans. Adjust seasonings.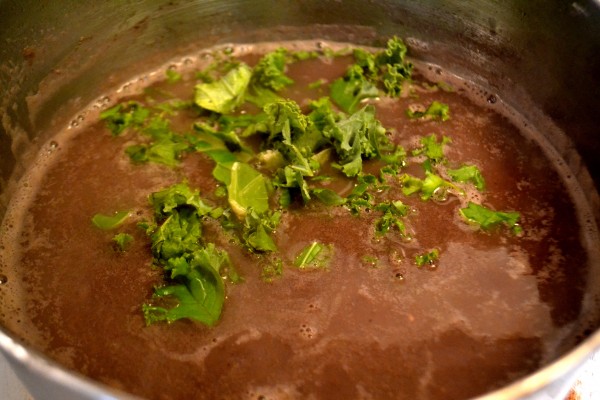 Serve with anything you like – avocado, sour cream, green onion.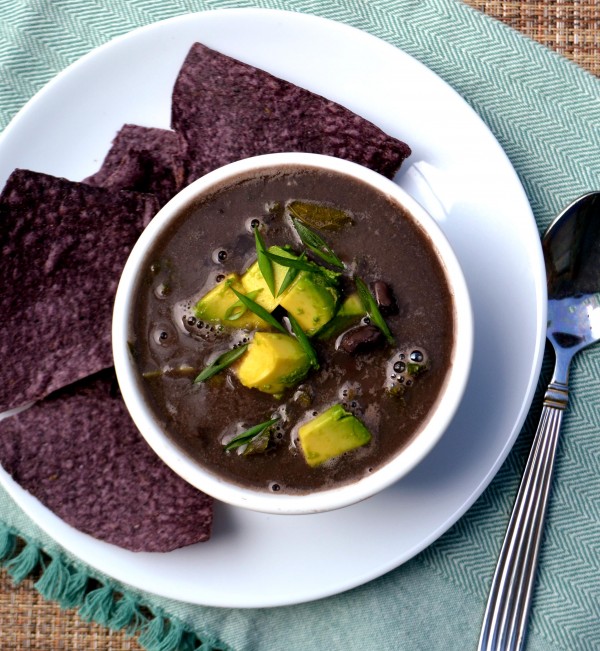 Black Bean and Kale Soup
This is a very mild soup. However, you can easily make it spicy by adding hot sauce or diced, seeded jalapeno. Add jalapeno either to the onions, or to the broth and allow time for it to cook through.
 Ingredients
2-3 cups cooked black beans (2 15 oz cans or 1 cup dry)
3 cloves garlic, minced (or use garlic from cooked beans)
1/2 onion, diced
1-2 celery stalk, diced
1/2 t cumin
1/2 t coriander
1/8 t oregano
4 cups liquid (any combination of bean broth, water, or vegetable broth)
salt, to taste – I like about 1 t
pepper, to taste
3 cups kale, thinly sliced or chopped
Method
If using dried beans, cook them according to package directions. I like to rinse them and soak them for at least one hour, then cook unsalted, with garlic cloves and a bay leaf, until tender. Save the broth for more substance and flavor in your soup.
If using canned beans, rinse and set aside. You may prefer to bump up the other flavors and cook the soup a little longer when using canned beans.
Into a heated and lightly oiled sauce pot, add onion and celery and cook until tender. Add garlic. Add cumin, coriander, and oregano. Stir and cook for about a minute to wake up all the flavors. Add 1 cup of your cooked beans to this mixture and puree, in a food processor or blender, until smooth.
Add liquid to the same pot in which you cooked your vegetables. Heat and add pureed bean mixture. Cook a few more minutes to allow soup to thicken. Add kale and cook for another 5 minutes, or until kale is tender. Salt and pepper to taste. Add remainder of beans. Taste and adjust seasonings as desired.
Serve topped with green onion, cilantro, or diced avocado, if desired.
Enjoy!
If you like this, please Pin, Share, and Like