Butternut Squash and Cranberry Salad
Forget the heavy potato salad with tons of mayo… for today anyway. Here is a beautiful dairy-not-even-needed elevated chilled salad celebrating the fall season.
We're talkin' sweet roasted butternut squash with sweet-tart dried cranberries in a simple red wine vinaigrette. And we're talkin' EASY. Even easier if you make this ahead and serve when needed or pack for lunch.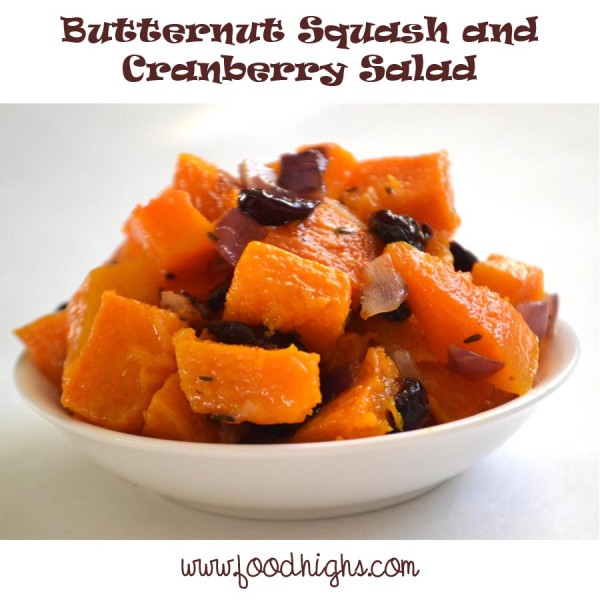 If you like the crunch and pungent burst of raw red onion, then leave it out of the roasting and throw it into the salad cold.
For crunch, protein, and healthy fats, add nuts! This addition would pretty much make this a nutritionally complete meal. This would also be a GREAT lunch to go!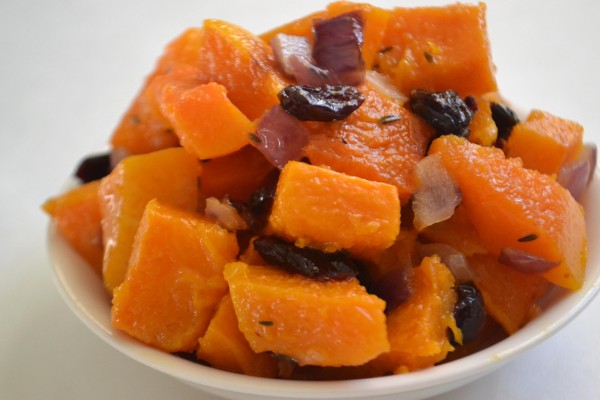 Butternut Squash and Cranberry Salad
Ingredients
2 cups roasted butternut squash (made with on oil that does not congeal when cold – I like olive oil or nonGMO canola)
3 T extra virgin olive oil
1 T red wine vinegar
1/2 – 1 t maple syrup
1/4 c dried cranberries
salt and pepper, to taste
Optional: add a little protein and healthy fat with nuts… macadamia would be yummy
Method
Whisk together olive oil, vinegar, and maple syrup until emulsified. If you have still-warm roasted squash, mix in the dressing so it can drink up those flavors. But if you squash is leftover and already chilled, this dish will still be lovely, combine with dressing. Stir in cranberries and nuts, if using. Taste and adjust seasoning, if desired. If you like a tarter flavor, add a little more vinegar. For a sweeter dish, more syrup.
Refrigerate salad until chilled, just long enough to let the flavors marry.
Serve anytime!
Enjoy!
If you like this, please Pin, Share, and Like