How do you get kids to eat, and LOVE, brussel sprouts? My kids are almost grown and all the years of their existence, they would not touch the things. Any brussel sprouts that I could not consume quickly enough were wasted. Breaks my heart!
Then we discovered the trick! One day, in need of a cabbage substitute, I pulled out my handy dandy mandoline, and shaved these fresh little morsels. Not only did it work for the dish, but my kids LOVED them. They ate every bite, asked for more, and have been eating brussel sprouts ever since.
Now my only problem is that there are never enough left for me. Not a bad problem to have. 🙂
Simple Shaved Brussel Sprouts
Simple technique. Just run the sprouts over the mandoline, using a safety guard (not pictured) and stopping before you get to the stub. Discard, compost, or use the stubs anyway you like.
This batch has been waiting for me to process them… they are not the greenest or prettiest. But their flavors and goodness is about to be awaken and revitalized!
Plus, I am a big advocate of no food waste! Ugly food can be equally fabulous to pretty food!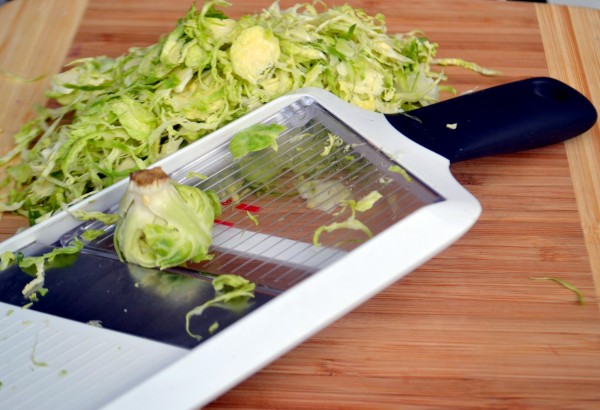 Put the shaved sprouts into a pot or skillet with enough water to cook them until they are tender.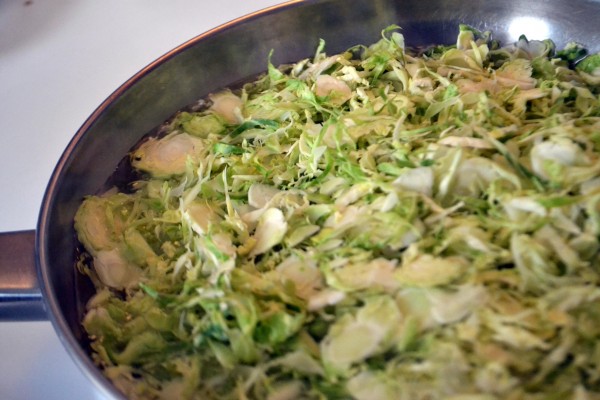 Add water as needed, but keep the level very low. When the brussel sprouts are just about tender, cook off the water.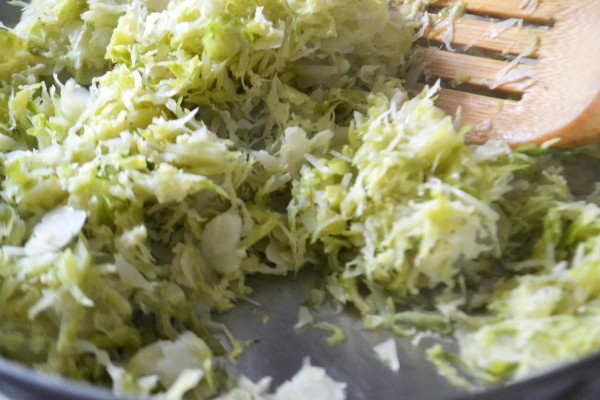 Season anyway you like. A little salt and pepper. A little butter (vegan butter, if you want this vegan – of course!).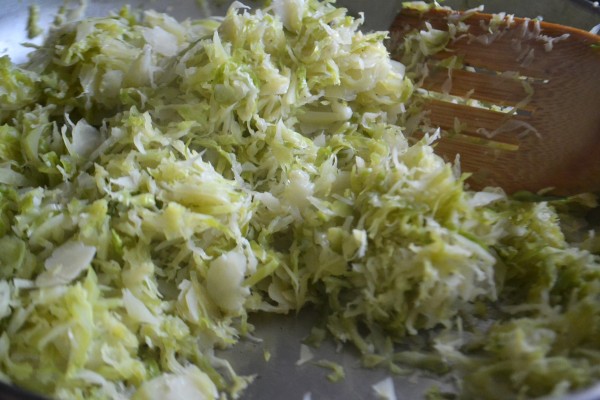 Stir. Taste. Adjust seasonings if needed.
Serve and Enjoy!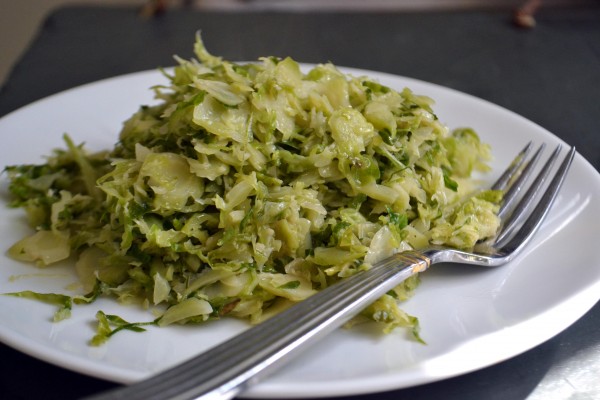 These will be gone in no time!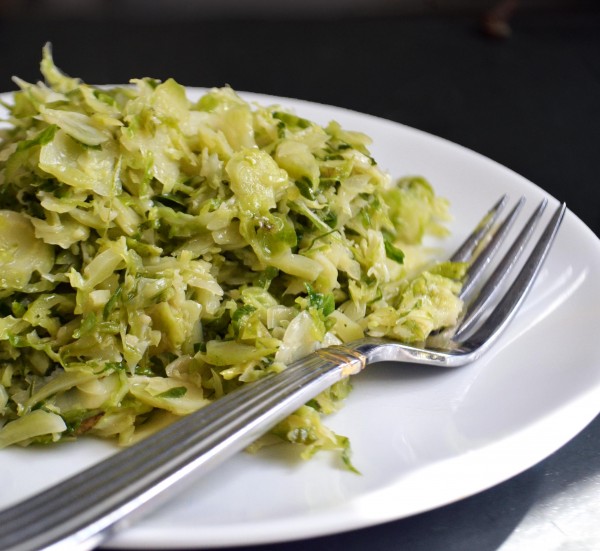 Enjoy!
If you like this, please Pin, Share, and Like
[pinterest]
[fblike]
[tweet]