Red and Pink food coloring from one ingredient!
If you are not a fan of red food dye #40, this is for you!
Recently, we made delicious and beautiful natural blue food coloring from red cabbage. You can find the method here. It is a blast to make your own food coloring for, and with, the kids …or for anyone you love. As to nutrition, how bad can an organic cupcake with pretty natural frosting be?
Red coloring isn't just for frosting, of course. You can use natural food colors pretty much anywhere you would use the store-bought stuff.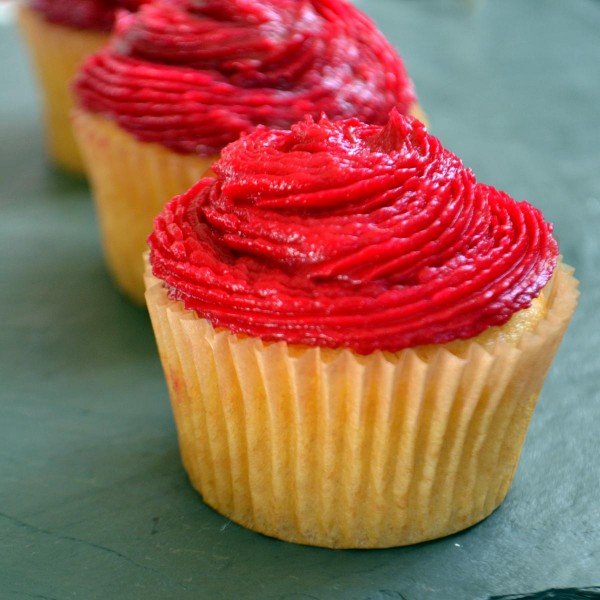 The process for making blue food coloring is easy and fun. Making red is even faster and easier! Only one ingredient required – beets! That's it.
With this product, you can achieve beautiful shades from pink to red.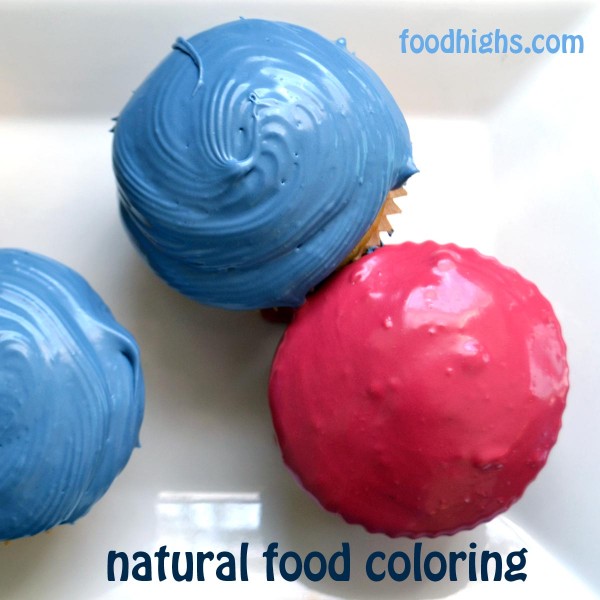 How to Make Red Food Coloring from Beets
First, remove ends from beets and cut them into chunks, about one inch diameter. Place them into a pot, cover with water, and bring the temperature up to a high simmer. Cook until beets are tender.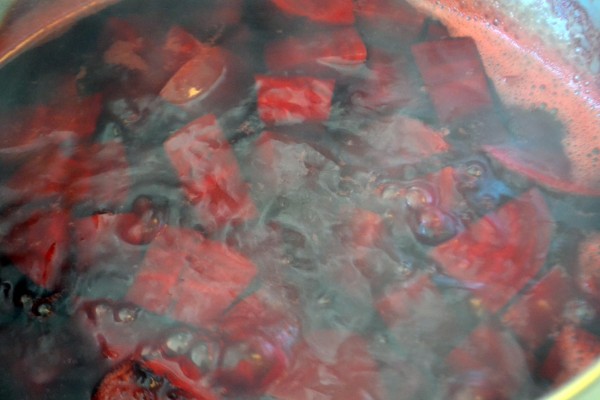 When beets are tender, remove them from the water. Set them aside for another dish.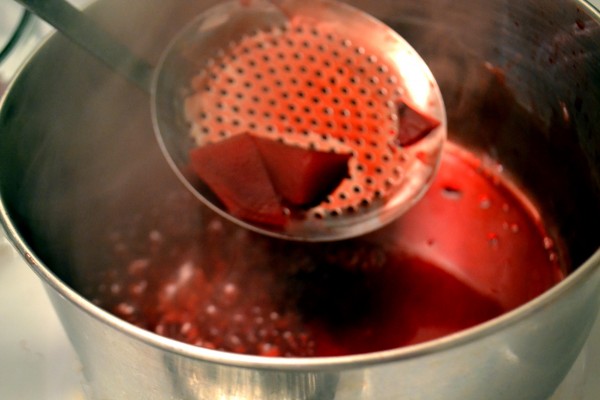 If you want some great ideas for using up those beets, you will find them at Beets 'n Bones. I just recently discovered this blog; it is gorgeous!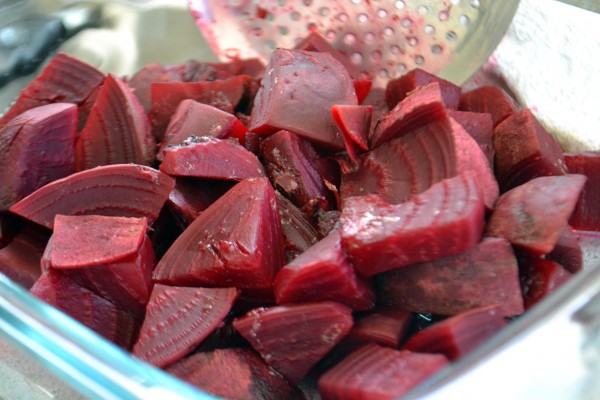 Cook the liquid until it is reduced and slightly thickened, like a thin maple syrup.
I got about 3 T food coloring from my 3 small to medium sized beets. If you need to frost a whole batch of cupcakes, you will need a whole bunch of beets. Achieving a good red requires a lot of food coloring regardless of the product because red and white make pink, not red. I got 4 nice red cupcakes and pink heart garnishes with this little bit. A little bit more would have yielded a darker red. And, of course, if you like very think frosting, you should make more food coloring.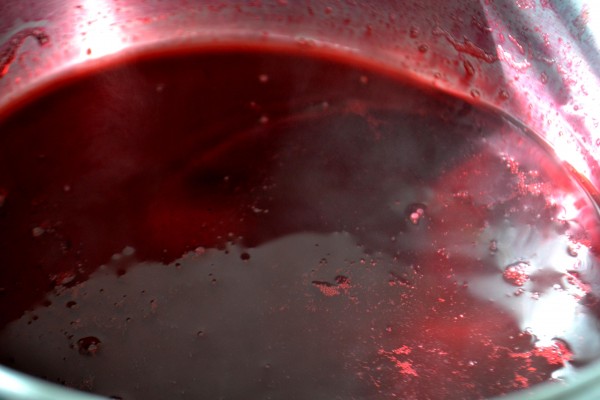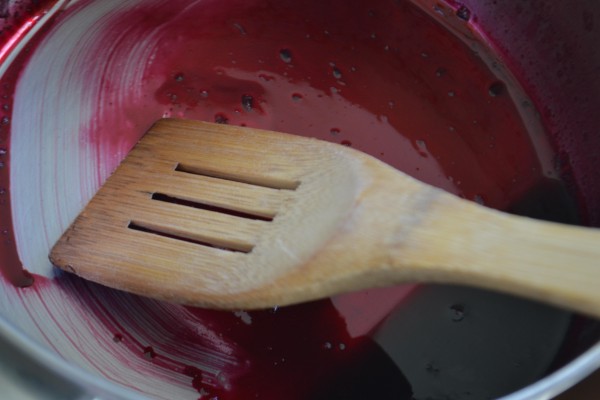 Scoop out your liquid.
That's it! So easy.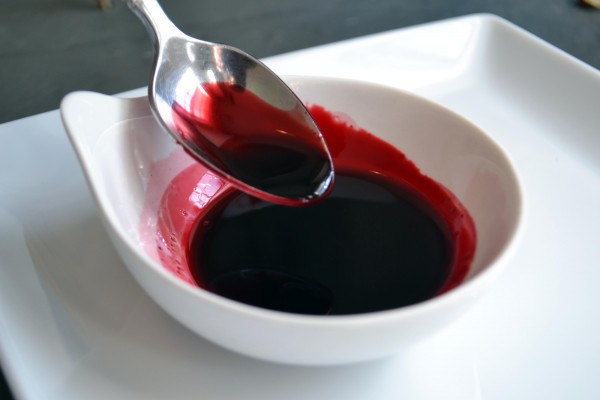 Thick, rich, deep color…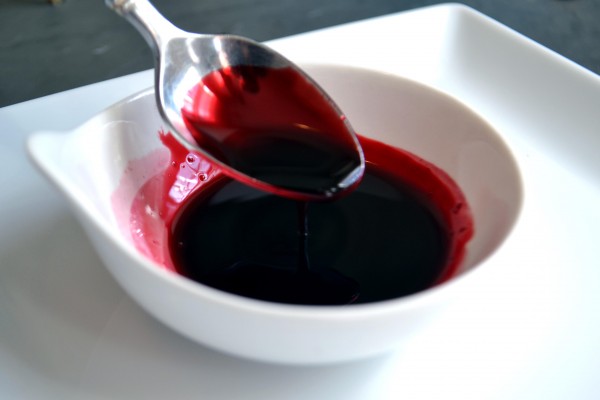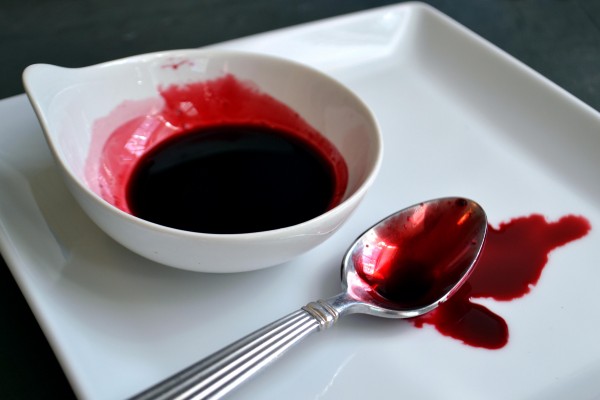 If you are making frosting, mix in as much of your food coloring as you like. You can make as light or dark pink as you desire, depending on how much food coloring you mix in. If you want a true red, a little yellow in the frosting actually helps to make the red redder. A butter cream frosting works well for this.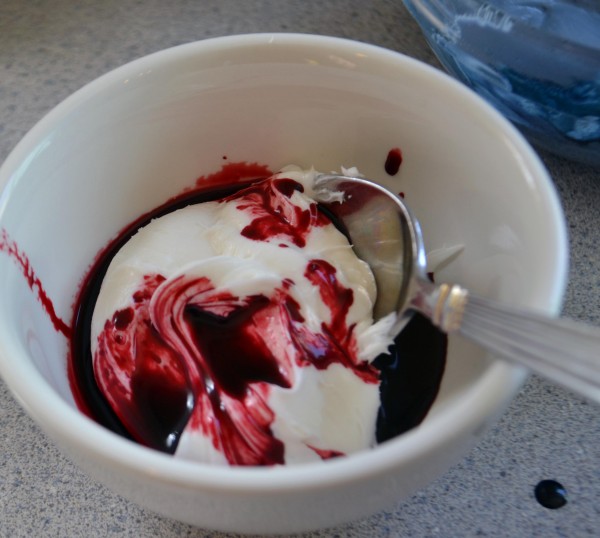 I am calling this red. 🙂 More food coloring would have, of course, deepened the color.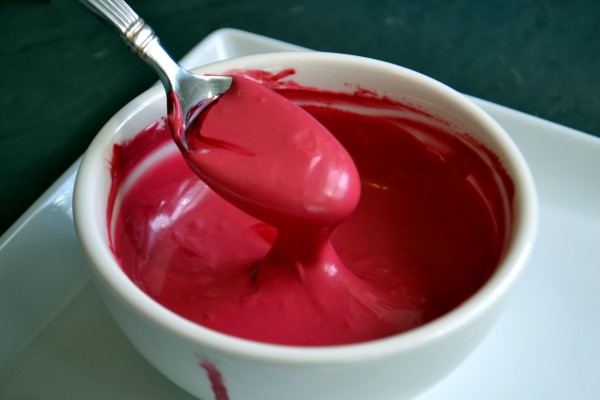 Still, a great color! With no unwanted ingredients. And no strong beet taste either. This frosting tastes like frosting, and passed the "kid test" with flying colors… no pun intended.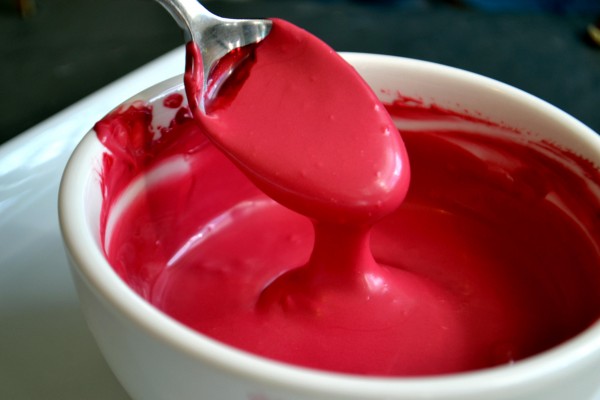 While making this, my dear daughter walked into the kitchen and said, "your base is way too thin." Clearly, she is right. I should have started with a nice thick butter cream. Next time!
… anyway, it still tasted really good.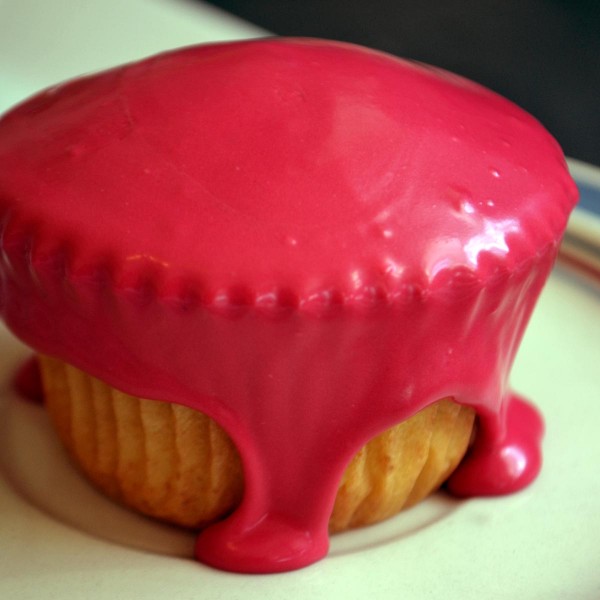 Re-do!
By the way, this red did look more red in person. My camera seems to have lightened up my color. The heart was made using less of the same food coloring.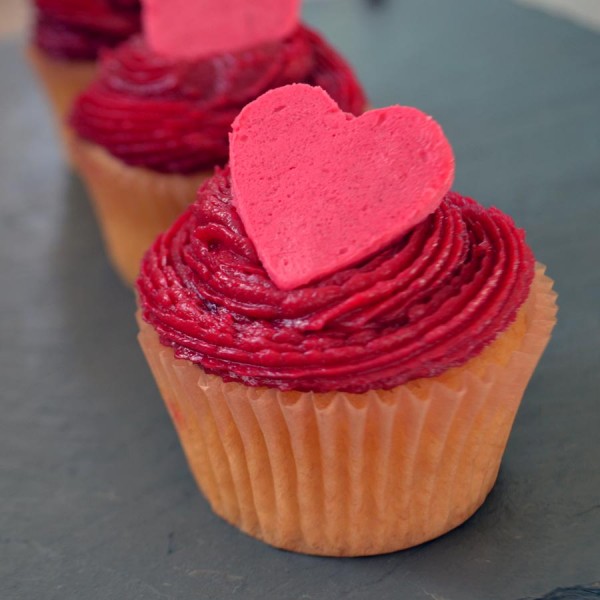 Enjoy!
If you like this, please Pin, Share, and Like