Preserved Kumquats and a Sore Throat Remedy
These little guys are so cute!  They were not on the shopping list, but they called out "buy me! buy me!" Sometimes I cannot resist cute fruit.
Some of these little guys will be eaten fresh. The rest will be preserved. I have been meaning to get around to preserving lemons, but lemons disappear around here before they can get preserved. Kumquats should be a fun alternative!
To change up flavors, preserved citrus (like kumquats, Meyer lemons, oranges, and limes) can be used in recipes in place of preserved lemons. They may be cooked with chicken, grains, chickpeas, or couscous, made into relishes or pestos, or simply sliced and added to salads. When preserved, these little guys pack a powerful and unique flavor punch! Salty like an olive, but the citrus flavor is not overpowered, it comes through nicely.
In China, preserved kumquats are used as a home remedy for sore throats. They are kept in jars until needed. Then 2 or 3 kumquats are muddled in a mug. Hot water and honey are poured over them, and they are consumed as a tea. This is said to work wonders for a sore throat.
Preserved Kumquats
Only  two simple ingredients are needed – kumquats and salt. You can use kosher salt or sea salt. I have seen recipes which call for an addition of lemon juice. This is optional.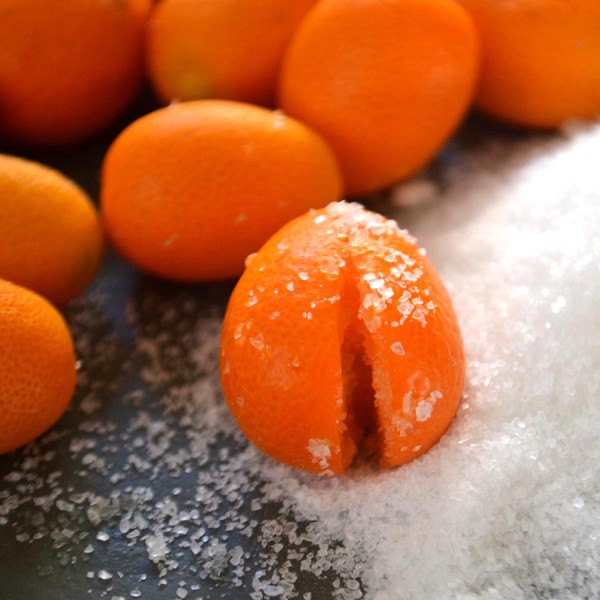 You can pierce or cut slits in each little kumquat to help salt permeate them.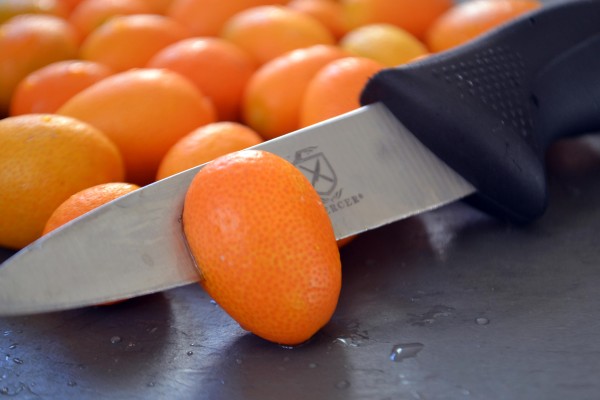 Then put a layer of salt in the bottom of a jar…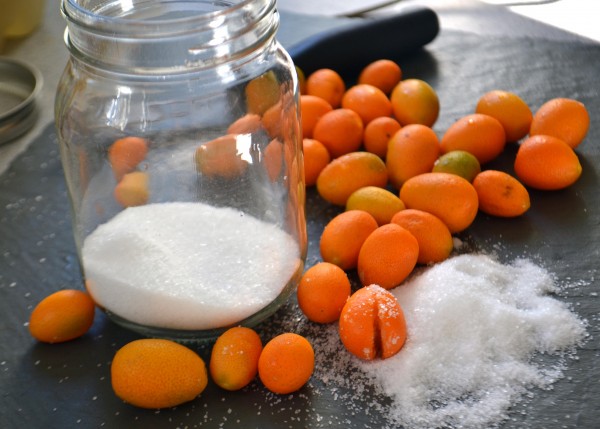 … followed by a layer of kumquats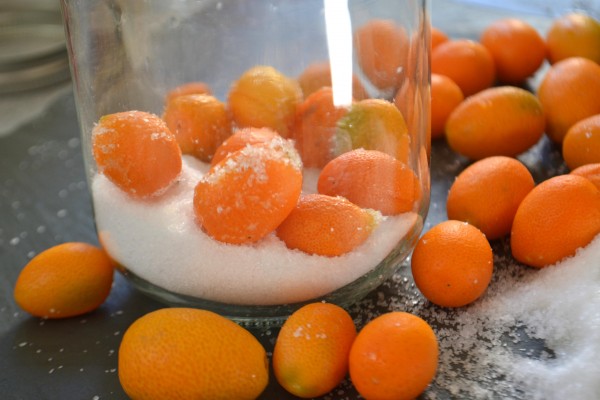 … followed by another layer of salt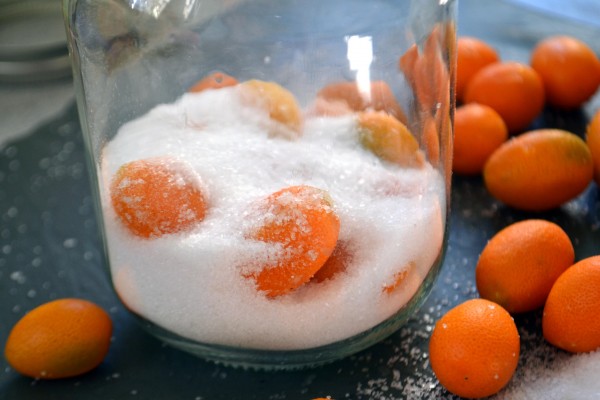 … and so on until you have a jar full of kumquats encased in salt.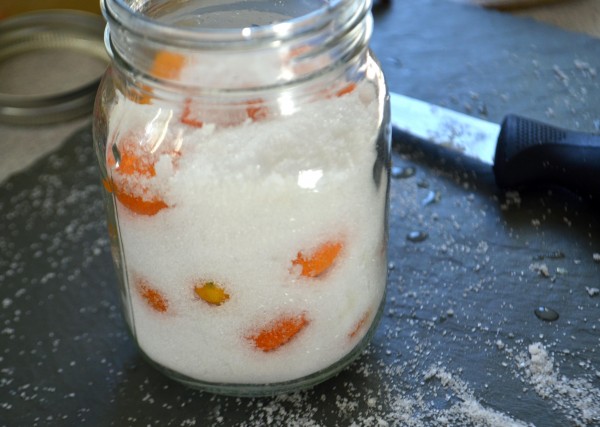 Put a lid on it and set it aside for 3 days to do its thing. After that, it can go in the fridge.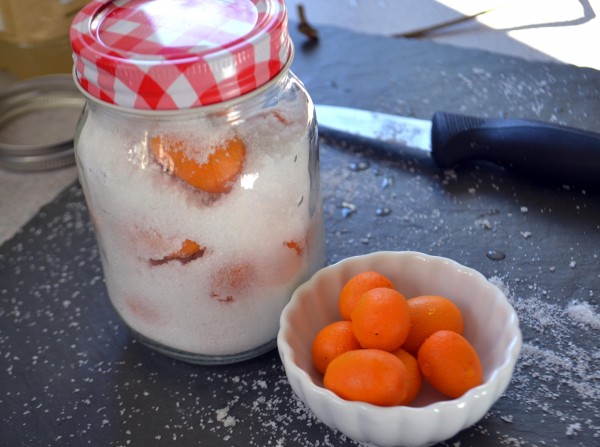 That's it!
Now they will wait patiently for you until you get either a sore throat or the urge to play with flavors.
Enjoy!
If you like this, please Pin, Share, and Like