Natural Green Food Coloring
Green has got to be the EASIEST color for natural food dye. So many foods already come in green, all shades of green. (Sorry Kermit, green is common, but still beautiful.) Not only is natural green beautiful, most green foods are also power foods!
This gives you tons of options for putting green into just about any nongreen food. Here are five easy options for you…
Puree
Puree greens, like spinach, and put them in your pasta, rice, crepes, whatever you like. Cover foods in pestos. All you need is a blender or food processor.
Here is an easy kale pesto recipe.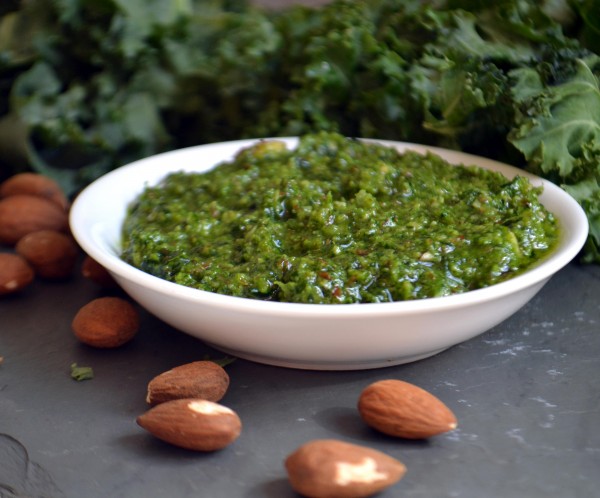 Extract
You can boil or simmer greens until they release their color into the water, and then strain out the pulp, just as you would would making red food coloring from beets. Return the green broth to the stove-top and reduce.
Or you can buy green already extracted for you! And this comes with a perk… it is a very beneficial ingredient… liquid chlorophyll.
Liquid Chlorophyll
How easy is this? Green already in a bottle with a dropper that has no green dye #3 (possible carcinogen), and is actually beneficial. You can pick up a bottle at a health food store or order it online. It comes in a highly concentrated form, so a drop or two will give you great color.
Turn cookie icing into any shade you like! Mix into icing just a couple little drops at a time. A simple icing can be made by blending about 1 cup confectioners sugar and 4 t liquid (milk and corn syrup, water and lemon juice, mint or almond extract and water). Use any white frosting or icing base that you normally use.
If you use a LOT of liquid chlorophyll, it will begin to taste like what it is… green and vegetable-ish. Otherwise, its good and will not overpower your other flavors.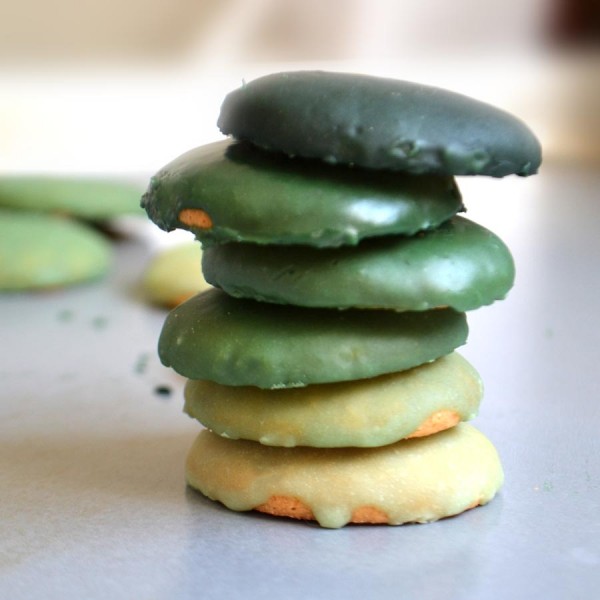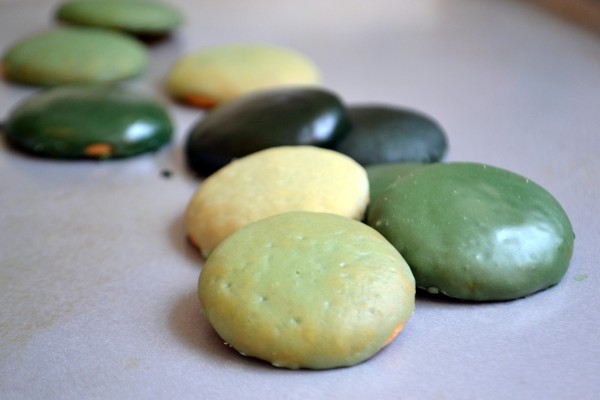 Vegetable Powders
Incredibly nutrient-dense and high in protein, spirulina is a blue-green algae consumed as a healthy whole food. Beer can be brewed with spirulina. But if you need green beer in a pinch, you can just stir it into a pale beer.
Wheat grass powder and green pea powders are also great options. A trip down the health foods isle will probably give you even more ideas.
Matcha Green Tea Powder
Adding Matcha Tea is a great way to get green into desserts. It pairs very well with cream cheese, ice cream, and cookies.
Happy Healthy Green Day to You!
If you like this, please Pin, Share, and Like