We eat a lot of soups with kale. We eat all the other green too, and, yes kale may be so "two years ago," but it is still so nutritious and holds up very well in a soup.
Kale LOVES potatoes. Many cultures have a kale-potato combo soup. Often they include sausage and beans. In Portugal, you can get a piping hot bowl of caldo verde with Yukon gold, kale, and chorizo. In North Africa it might include peanuts and cinnamon, in Italy Cannelloni beans are mixed in, and lentils in other parts of Europe.
Cooking Kale…
Kale is one of those foods that should be cooked either very quickly – under about 8 minutes, or for a very long time – over 25 or 30 minutes. In between cooking times are not optimal. This gives you the option of slow-cooking kale in water or broth first, then adding in everything else or making a soup and throwing kale in at the end. A person who is ill, stressed, or pulling all-nighters studying or working, will likely benefit from a slow-cooked soup, making all those nutrients even more bioavailable.
Make a delicious and simple soup…
Start with broth. Vegetable broth. Chicken broth. Whichever suits your diet.
I happen to have on hand a chicken broth made with still very good vegetable scraps, including one or two little purple carrots. Those little carrots gave me the coolest accidental purple broth, even though there were yellow and orange carrots in there too.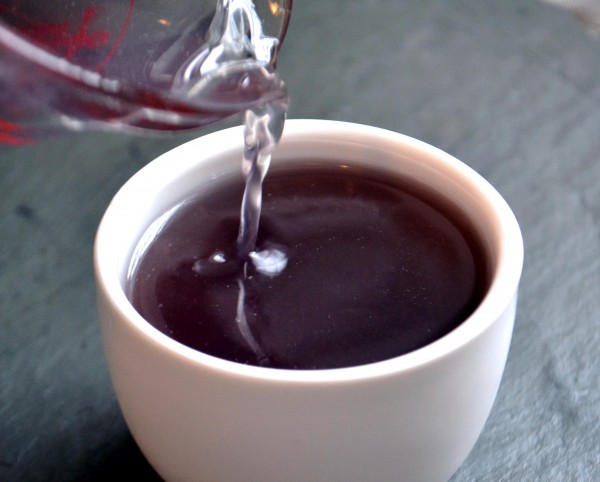 I like russet potatoes in my soup. Yukon gold are nice and creamy too. Use what you have on hand.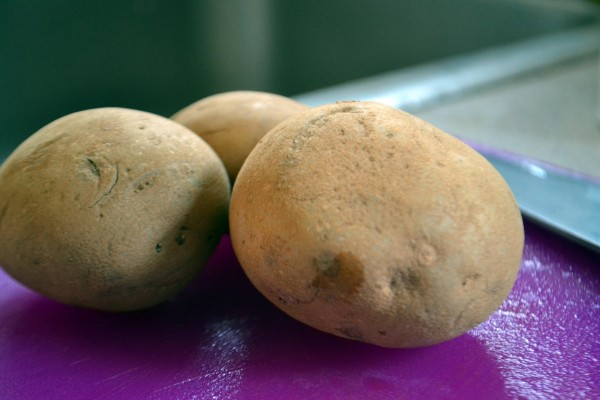 Dice potatoes. I like about a 3/4 inch dice. Keeping your cuts all the same size will allow your potatoes to cook evenly.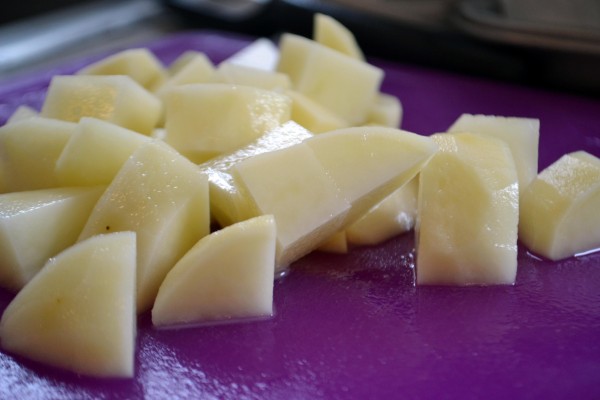 This is about 1 cup of diced potatoes added to about 2 cups of broth. Add the potatoes to cooled broth to bring up the temperature of everything evenly.
When potatoes are almost cooked, still slightly undercooked, run a masher over them to release starch into the water. You can also remove a few and puree them to thicken the soup.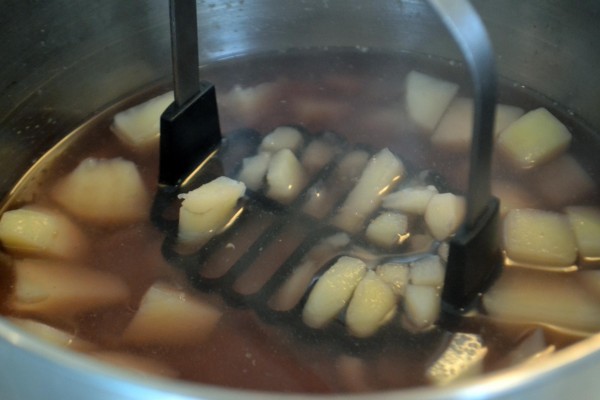 Add in sliced kale and cook up to about another 8 minutes.
You can tear or slice kale. I like thin slices right through the stems. This keeps stem pieces small and crisp. and reduces waste! You buy all that nutrition, why not use it? (I think I just channeled Anne Burrell.)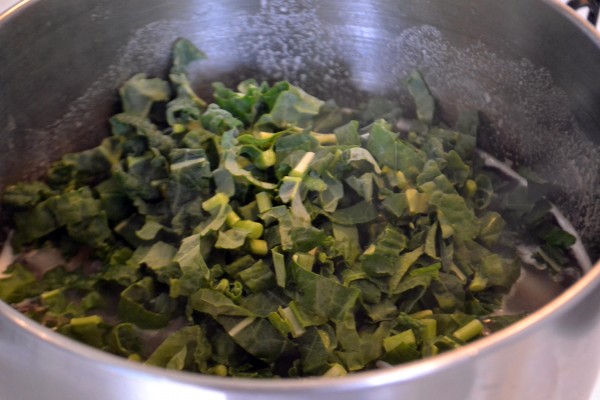 Season with salt and pepper, to taste. Add a little onion powder, if you like.
Add a healthy sprinkling of nutmeg. Mmm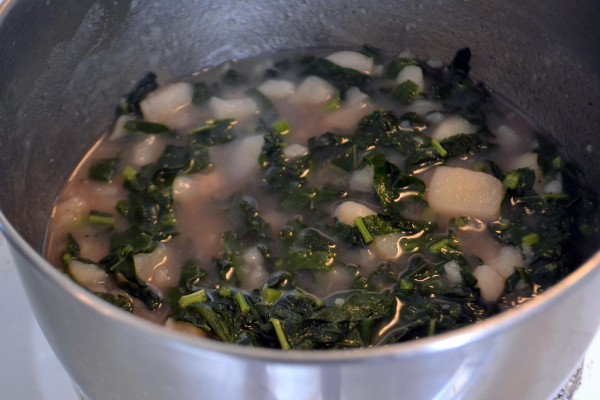 You can keep this vegan by using vegetable broth and stopping here. It is delicious!
Or… you can add a touch of heavy cream or milk to gild the lily.
Serve hot.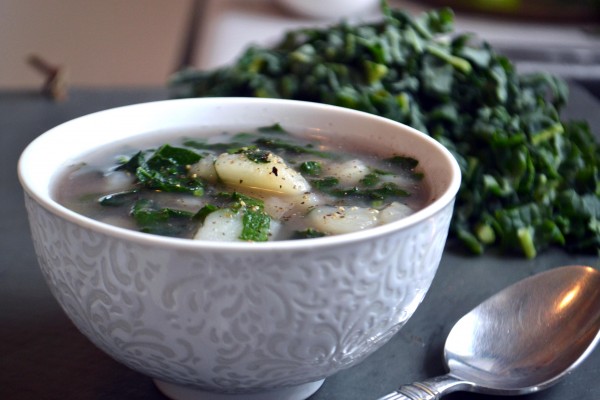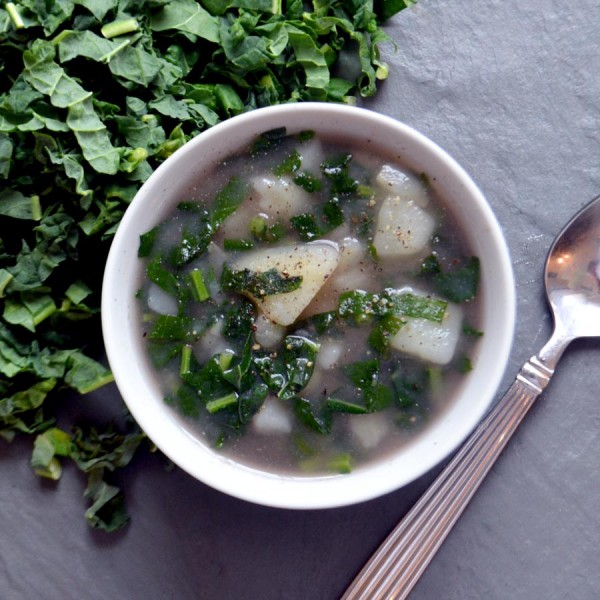 Enjoy!
If you like this, please Pin, Share, and Like
[pinterest]
[fblike]
[tweet]