With a freezer full of wild-caught venison, gifted to my kids from their grandparents, it occurred to my son that he had probably made everything with ground venison except for the one food he loves the most – tacos!
He is fine with his standard taco… which is pretty much nonGMO taco shells, seasoned and spicy ground meat (cumin and cayenne or bust!), shredded lettuce, and cheddar cheese. No salsa. No sour cream. No guacamole. No fun! That's fine; he can have his sublimely simple tacos which allow him to relish the flavors of venison. But in my never-ending endeavor to encourage my kids to combine new flavors, there must be additional offerings on the table.
Because venison is soooooooo lean, the grandparents add in beef fat, at about a 75-25 ratio. If you have access to venison, you probably already have a method and ratio that you like. If you do not have, or do not eat wild game, Grass Fed Beef would also be very delicious in this taco. With either of these free range meats, you will get that deep savory flavor, rich mouthfeel, and Omega 3!
The earthiness of beets and and wild flavors of venison create a natural delicious pairing. Add to that some crumbled Asiago cheese, with enough tang to bring another yummy layer, but not so much as to distract from the meat and beets, and you have flavor synergy! I did not grow up with wild game and do not eat it, but even my eyes roll back in my head when a bite of ground venison topped with Asiago hits my palate.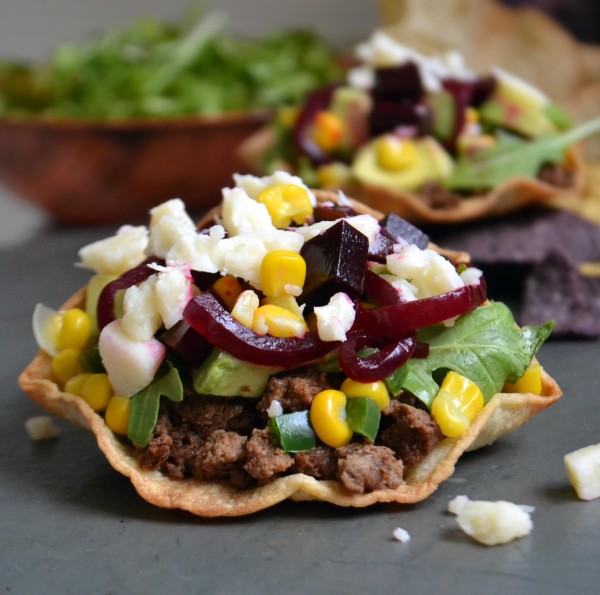 Venison Tacos with Pickled Beets and Asiago Cheese
The best meals are usually nothing more than combining simple flavors of real food.
Corn tortillas… venison + corn = well, duh!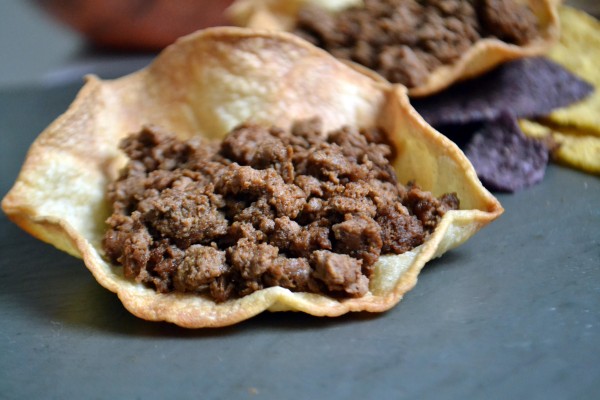 Add a little peppery arugula…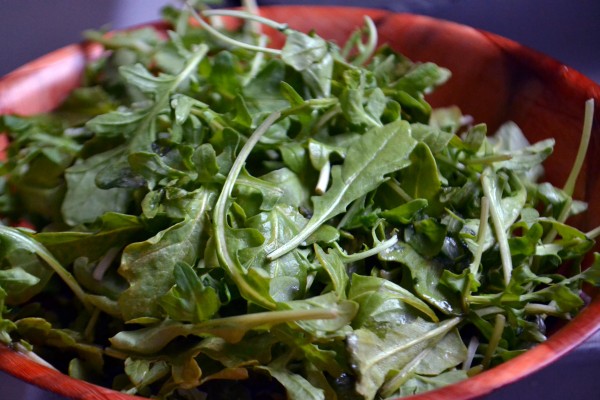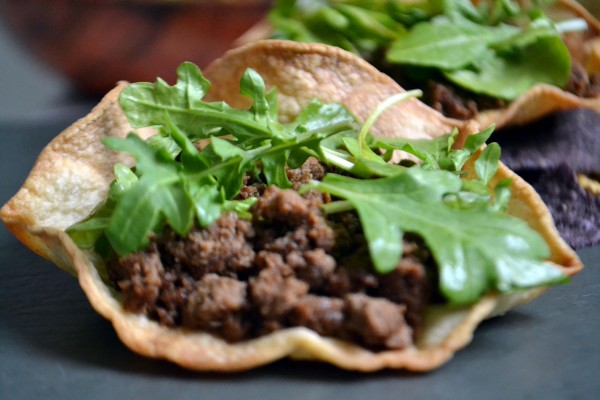 And some fresh corn salsa with buttery creamy avocado…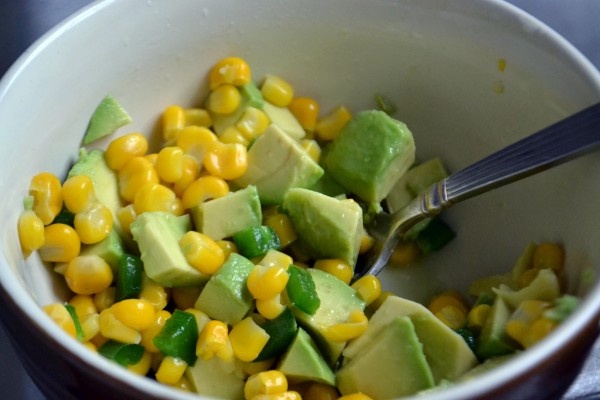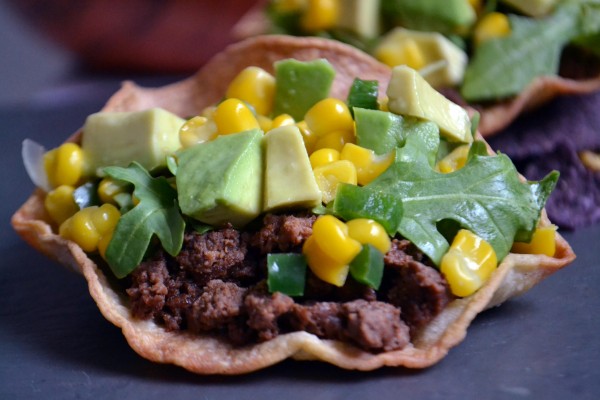 Now, our slightly sour quick pickled beets…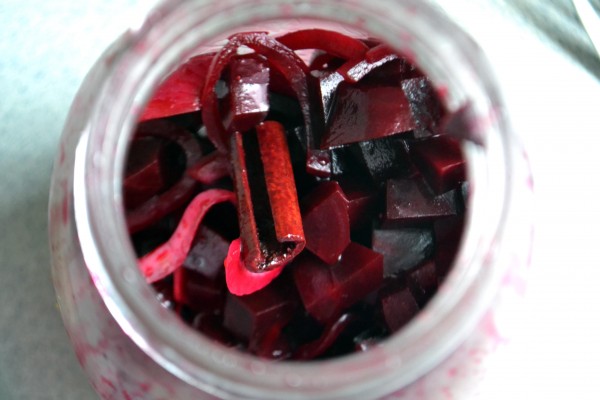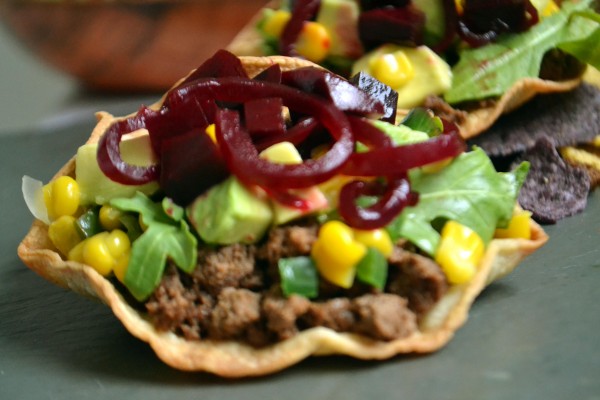 And that wonderful Asiago cheese gently cascading over the top… Oh my goodness!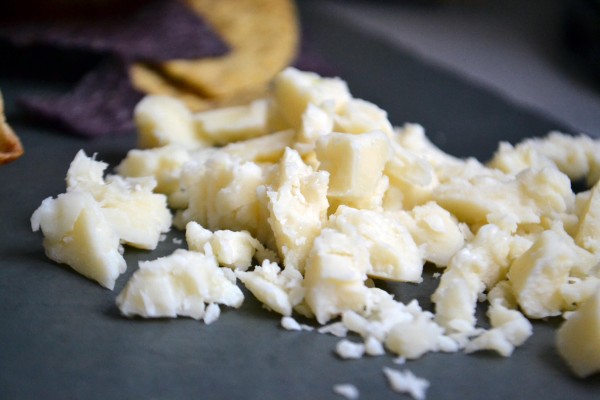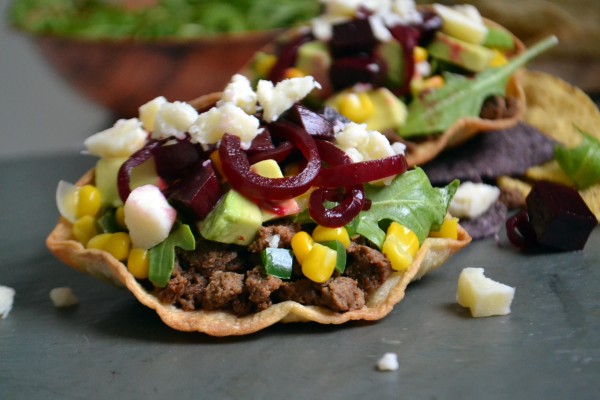 Enjoy!!!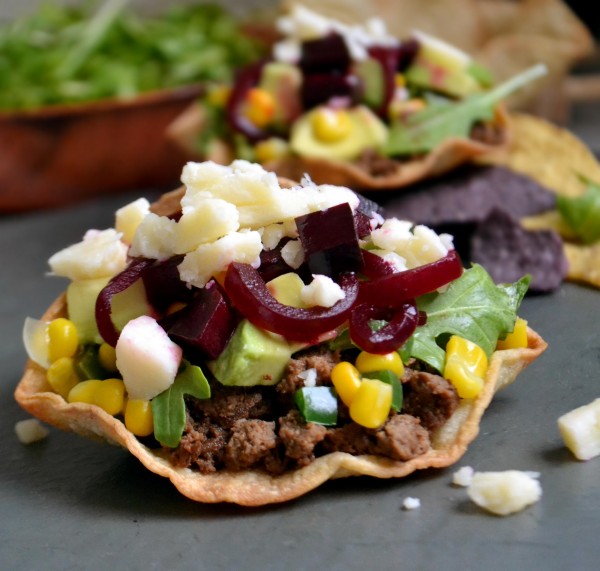 Venison Tacos with Pickled Beets and Asiago
Ingredients
Corn taco shells
Ground venison with taco seasonings – see recipe below (or use grass fed beef)
Arugula
Corn salsa – see recipe below
Pickled beets – prepared, or make your own, easy make ahead recipe here
Asiago cheese, crumbled
Method
Prep all components in advance and set them on the table for a delicious make-your-own-taco feast. Or assemble any way you like.
Suggested layering – Taco shell, ground venison, arugula, corn and avocado salsa, pickled beets, Asiago.
YUM!
Levi's Ground Venison for Tacos
Ingredients:
1-2 T cooking oil, we like coconut or nonGMO canola oil
1 lb ground venison (with beef fat added)
optional: 1/4 cup diced onion
2 T chile powder, we use ancho
1 T cumin
1 t garlic powder
salt, to taste
optional: 1/4-1/2 t ground Mexican oregano
optional: coconut milk
Method
Place ground venison into a lightly oiled and heated skillet. Break up the meat with a spatula or potato masher. Add onion if you are using it. I LOVE onion. My son does not, so this is my addition. Add spices (chili, cumin, garlic, oregano, if you are using it) at this point so that flavor infuses into the meat more thoroughly. Add about 1/2 t salt. When meat is cooked through, drain grease, if there is any. If desired, for a little sauciness, add coconut milk. Start with about 1/4 cup. Stir and cook a few more minutes until it is warmed through and a nice spicy sauce has formed.
Taste and add salt, pepper, and adjust seasonings, if desired. Cater to your tastebuds.
Note: Chili powders are often a combination of chiles and other spices. Each brand will taste a little different from the next. So when reading any recipe containing this ingredient, use your own tastebuds as a guide. I like pure ground ancho chile because I know what it tastes like and can add any other spice to it that I like.
Corn Salsa with Avocado
Ingredients
corn
avocado, diced
fresh lime juice
optional: diced jalepeno
salt and pepper, to taste
Method
You can use either fresh corn heat frozen kernels. Use any amount you need. Add to the corn, diced jalepeno if you would like some heat. You can either leave this raw or throw it in a saute pan with corn and coooking oil for a little quick heat. Stir in diced fresh avocado and drizzle a bit of fresh squeezed lime juice for acidity and to prevent browning of avocado. Salt and pepper, to taste. Done!
Enjoy
If you like this, please Pin, Share, and Like
[pinterest]
[fblike]
[tweet]