Gemma's Sweetened Condensed Coconut Milk
You have to taste this to appreciate how incredibly delicious it is! You will NOT miss dairy, not even a little bit. This is rich and sweet and creamy… if I had a bit more of a sweet tooth, I could probably eat it straight from the bowl.
My daughter got this recipe from Ireland's Gemma Stafford and her youtube videos. She makes delicious dairy-free ice cream with it, but you can probably use this for just about any recipe which calls for sweetened condensed coconut milk. I am thinking fudge for my Mom. 🙂
I will have to add more photos for you, but it is so simple that you don't need them anyway. And this needs to be shared immediately and frequently! 🙂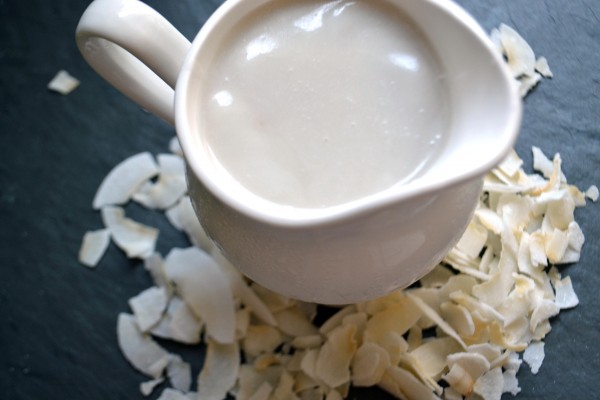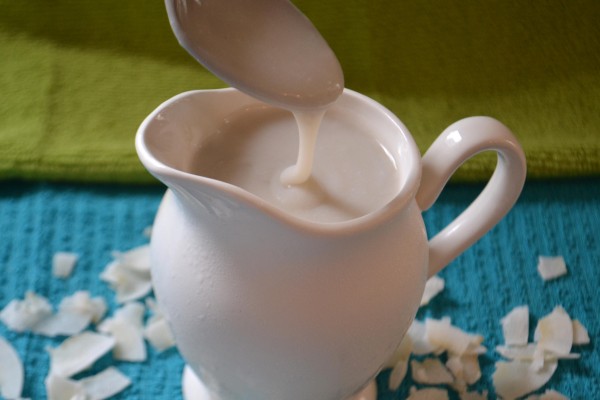 Gemma's Sweetened Condensed Coconut Milk
Cut and pasted directly from her site  & could not be easier!
Ingredients
1 can (13.5 oz) full fat coconut milk
⅔ cups sugar
Method
Empty the contents of 1 can of coconut milk into a saucepan. Add the sugar and bring to a simmer, stir once and gently simmer for 30 minutes, or until the milk is thick and has reduced by half (After about 10 minutes, you'll notice that the milk will start to turn a golden color – that's ok and is exactly what's supposed to happen.) Remove from heat and let cool completely.
Refrigerate
Enjoy
If you like this, please Pin, Share, and Like