Sauteed Escarole with Mushrooms and Minty Pea Puree
Are you looking for a quick and easy hearty stick-to-your-ribs lunch or dinner idea? Look no further!
Recently. this blog featured a springtime creamy minty pea puree. and also a savory sauteed escarole with mushrooms. I put the two together for lunch and was not hungry for hours! My son added lamb chops to his dish… I will post that later for paleo friends.
But here is why these two dishes work so well together to create a satisfying Vegan meal.
Add…
Sauteed escarole with mushrooms makes a delicious dish all by itself. It is savory and meaty with sauteed mushrooms. Onion and garlic provide pungency and depth. And when escarole is cooked, it becomes slightly less bitter and adds a layer of butteriness… my mouth is watering again even though I am still stuffed!
plus…
Minty creamy pea puree balances bitterness of escarole with sweetness of green peas. Mint, acidic lemon or vinegar, and the peas themselves, are bright and fresh, waking up the palate. Starchiness of peas make this puree filling without weighing you down.
To equal:
A happy marriage.
Plus one more easy item to round out the dish. The only thing missing is a little crunch. Sprouted almonds sprinkled over the plate hit the spot!
Nutritionally, the fat in the almonds will help those wonderful vitamins in the rest of the dish to better metabolize!
'Just sayin.
Click for Sauteed Escarole with Mushrooms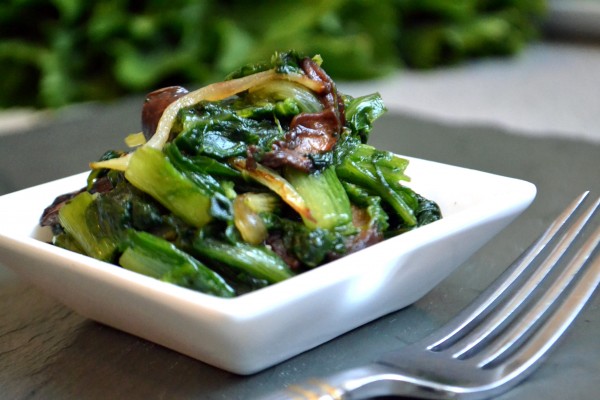 Click for Minty Green Pea Puree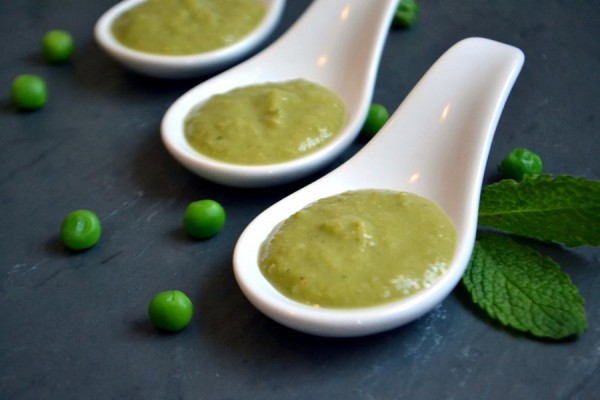 Add a few sprouted almonds for crunch…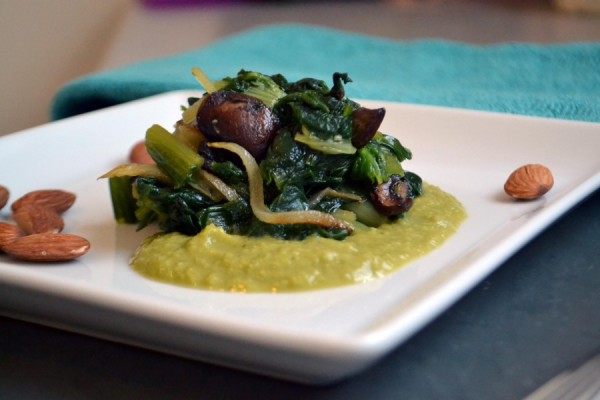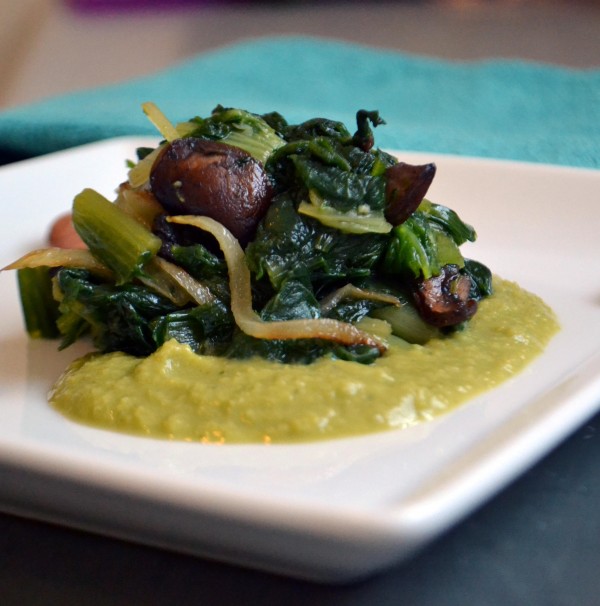 Yep… that's a complete meal.
Enjoy
If you like this, please Pin, Share, and Like