Garam Masala Spice Blend
This is happiness. If you enjoy Indian cuisine and make it at home, you need a good garam masala. You also need turmeric, but not all Indian food comes in the golden color of turmeric. There are a LOT of amazing dishes outside the curry box. Garam masala is worth making for the aroma alone. Oh my goodness! It never gets old.
These warm spices are also very healing. To follow are just a few benefits.
Cumin is used to fight colds and coughs, good for reproductive health
Coriander is a rich source of calcium and iron, good for bone health, anemia, skin disorders
Cardamom acts as an expectorant, opening respiratory passages
Black Pepper – antioxidant and antiseptic. Add it to turmeric and is increases the anti-inflammatory properties of turmeric by 1000!
Cinnamon dries damp conditions, wams cold conditions, improves circulation and digestion, fights bacteria, good for brain health
Cloves aid digestion, improve circulation, beneficial for respiratory system
Nutmeg is a great detoxer, helps to dissolve kidney stones, good for oral health, blood, brain health… a little in warm milk may alleviate insomnia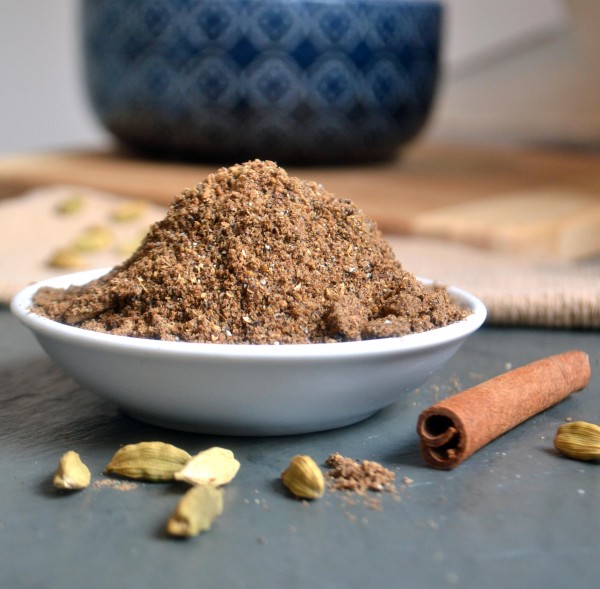 To make your own garam masala spice blend, start with a standard traditional blend, like this one from Julie Sahni, then tweak it to your own liking. I think this one is well balanced. If you like some flavors better than others, change it up as much as you like!
Gather all your spices together, toast them, grind them. That's it! You can even skip the toasting if you like. Grind them up using a mini food processor, or a coffee grinder that is dedicated for spices – not sure garam masala coffee would be yummy, haven't tried it – or use a mortar and pestle.
Store your spices in a sealed container in a cool place. They will last for months, but lose their health and flavor properties the longer they sit. So don't forget about them!
When you use your spice blend in recipes, wake it up with a little toasting, or by rubbing it between your fingers briefly, or by blooming it in oil. By the way, nutrients metabolize in fat. You get more out of all of your food if you add a little good fat.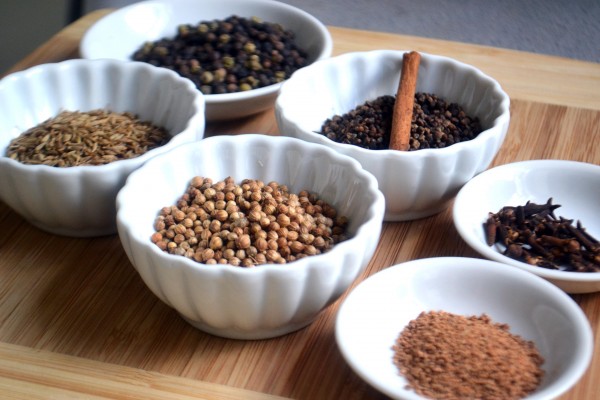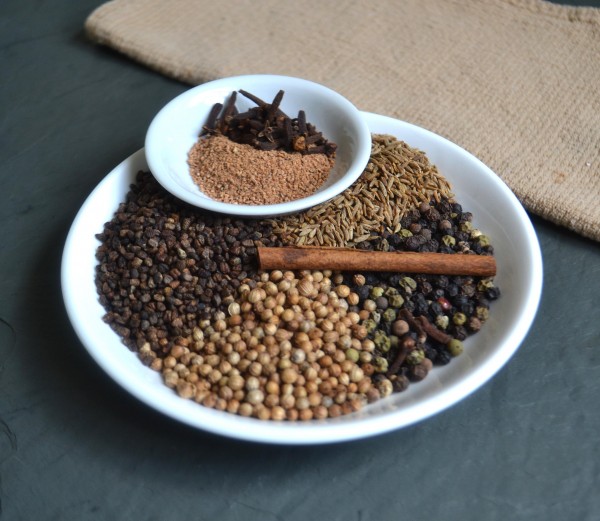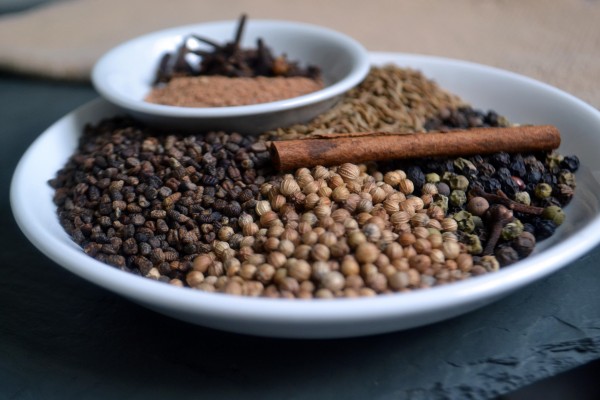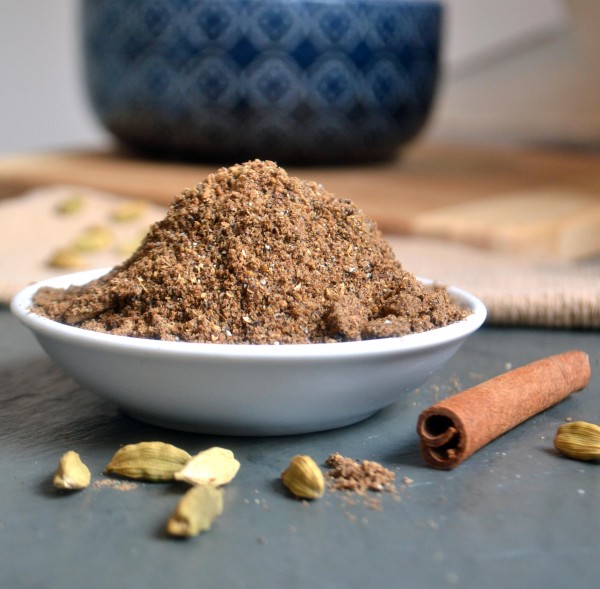 Julie Sahni's Garam Masala
This beautifully balanced traditional blend is from her book: Indian Regional Classics: Fast, Fresh, and Healthy Home Cooking 
Yield: Makes 1/2 cup
Ingredients:
2 tablespoons cumin seeds
2 tablespoons coriander seeds
2 tablespoons cardamom seeds
2 tablespoons black peppercorns
3-inch stick cinnamon, broken up
1 teaspoon whole cloves
1 teaspoon grated nutmeg
1/2 teaspoon ground saffron (optional)
Method
Put the cumin, coriander, cardamom, peppercorns, cinnamon and cloves in a dry heavy skillet over medium-high heat. Toast the spices, stirring occasionally, until they turn several shades darker and give off a sweet, smoky aroma, about 10 minutes. Do not raise the heat to quicken the process, or the spices will brown prematurely, leaving the insides undercooked. Cool completely.
Working in batches if necessary, transfer the mixture to a spice mill or coffee grinder and grind to a powder. Stir in the nutmeg and saffron. Use immediately or store in an airtight container in a cool, dry place for up to six months.
Enjoy!
If you like this, please Pin, Share, and Like