This is an idea – a very good idea! … but just an idea, nonetheless. Not a precisely measured recipe. Why? Because my kids are great cooks who do not measure. To be fair, I do not measure either, unless I am writing recipes. But sometimes somebody in my house will do something so delicious that I feel compelled to document it. Posting it here allows me to share the idea and keep the idea at the same time. 😀
In our house dd does desserts. She does them very well! Sometimes she spends hours on them, other times she does them very simply. Because wonton and eggrolls skins are on sale this week, I bought about 1000 of them… slight exaggeration. To my hungry kids, I suggested that they stuff them with veggies and bake or pan fry them.
Thanks to dd, they got stuffed with, essentially, apple pie filling instead. They should have been good… just about anything fried in a wonton wrapper is good… but these are shockingly tasty! They only lasted a few minutes.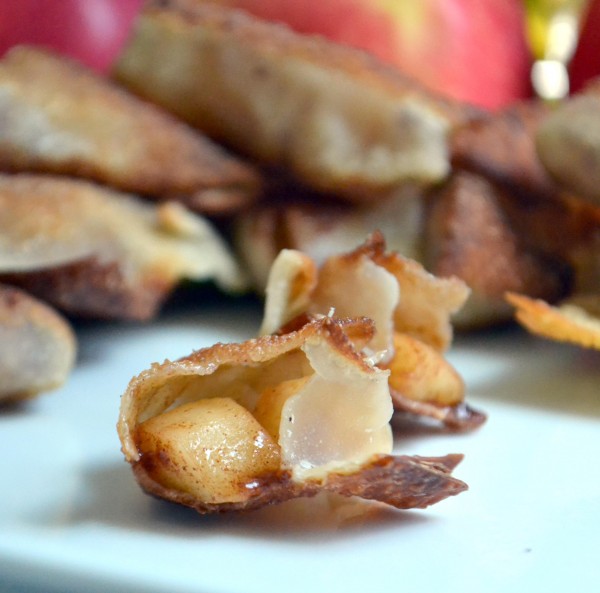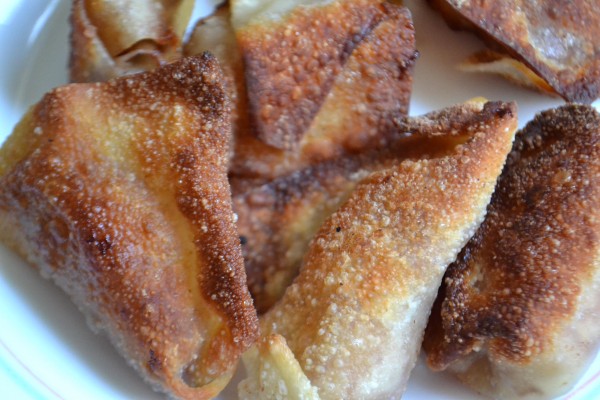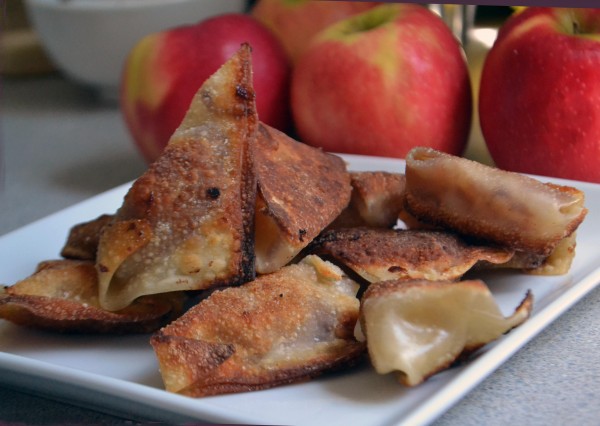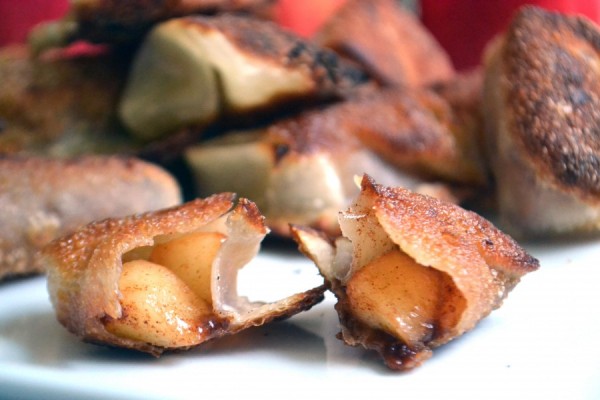 Apple Pie Wontons
A few apple pieces, a little sweetness, and some spice make these a simple tasty treat!
Ingredients:
2 apples, cut into little cubes (organic semi sweet apples used here)
cinnamon, to taste
cane sugar, taste
vanilla, about 1/4 teaspoon, she thinks
about 24 wonton skins – for an egg free version, try these
cooking oil (coconut and nonGMO canola are very good)
Method
Combine all ingredients, except wonton wrapper. Into one wrapper at a time, place a tiny bit of filling, fold wrapper over the filling and seal with water.
In an oiled skillet, pan fry each wonton until golden brown, Place on a rack or paper towels to cool.
Enjoy!
If you like this, please Pin, Share, and Like
[pinterest]
[fblike]
[tweet]