Less meat, more vegetables is a generally a pretty good idea for everyone. Even cavemen. Variety in ingredients, tons of flavor and texture, and interest… again, good for everybody. Who wants a boring diet?
Here is another vegan lunch idea, which happens to be great for vegans, vegetarians, and carnivores. This italian adzuki is not just nutritious, it is savory, flavorful, and fatty in a good way. It has the aroma and undertone flavors of an italian sausage with a meaty bite. On the ciabatta bread, I will happily take this over fast-food pizza any day! All the satisfaction without feeling weighed down or like grease is oozing form your pores.
To make this a great easy-to-grab lunch-on-the-go item, make your aduki sausage in advance and refrigerate or freeze it. It is pretty much just a matter of finely chopping and sauteeing the vegetables with the cooked beans. Very easy. If you make a large batch all at once, you can freeze it in portions to have at the ready anytime you like.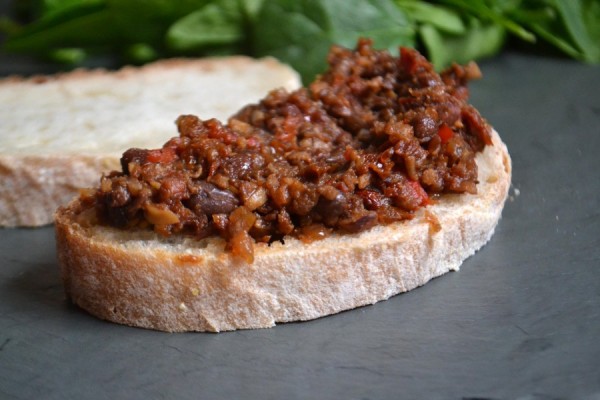 How to make the italian adzuki sandwich filling
You can find the recipe here. Just skip the sausage making steps at the end. Stop after the saute and you are good to go! In the original recipe, this is tightly wrapped and made into a sausage. There is an option to add xanthum gum to hold the sausage together… trust me, unless you really like xanthum gum and eat it a lot, leave it out. To me, it muddles the flavor and the texture. Just let the veggies shine.
In this recipe, star anise is that "mmmm, what is that" ingredient that makes this dish work. In fact, makes it sing! Breathe in the aroma… it's so good.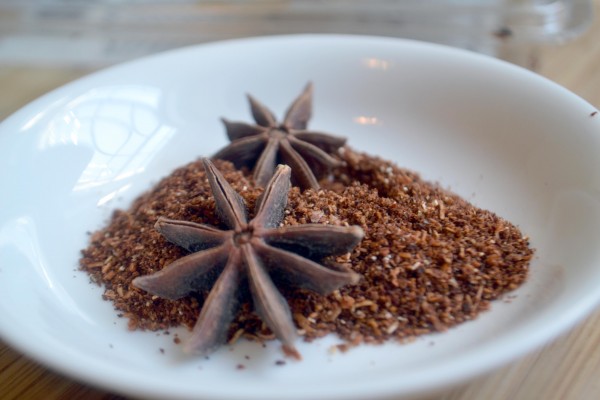 To get the best texture and combination of flavor, mince your veggies.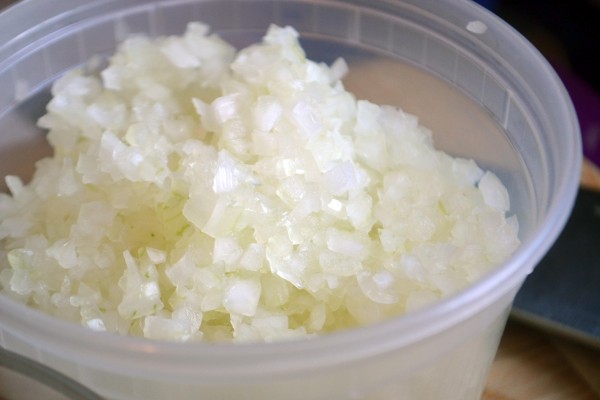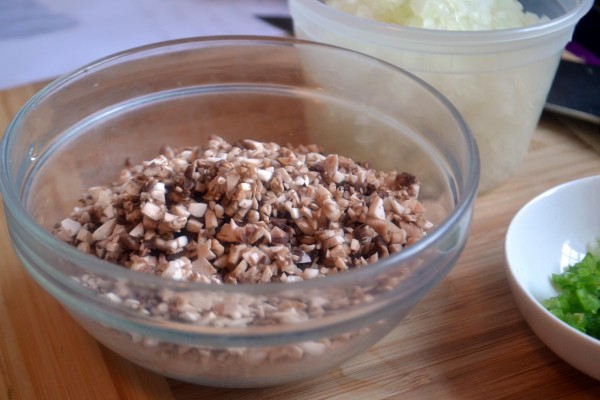 Al those minced veggies go into the skillet with coconut oil.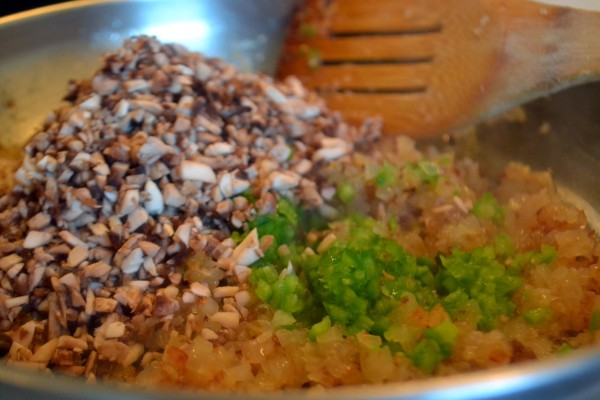 Sundried tomato makes this deep and rich. It marries all the spices into one harmoniously layered delicious bite. The original recipe calls for rehydrating dried tomatoes, but if you have a jarred sundried tomato in oil brand that you love, use it!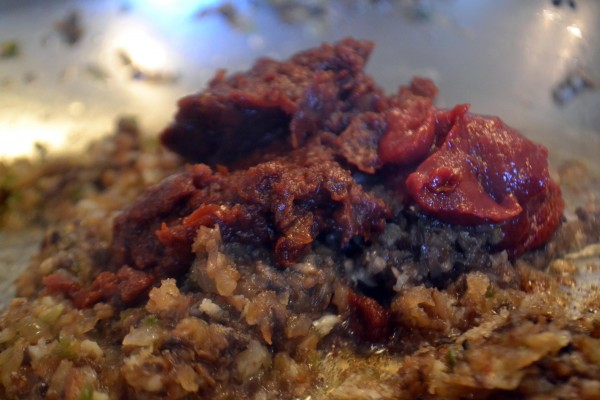 Beans add a meaty bite and make the dish filling.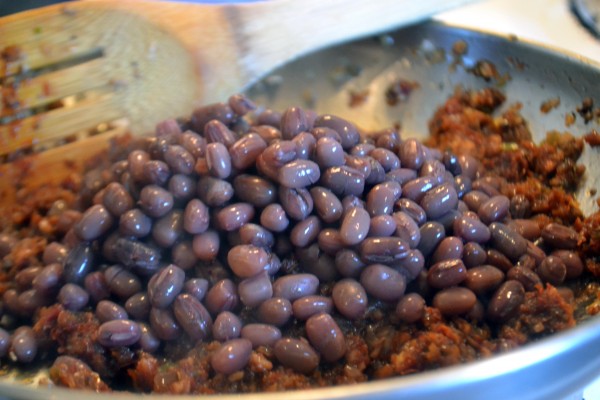 Once beans are mashed in, taste it. If you love it, refrigerate or freeze the filling. If not, adjust the seasonings, adding more salt, heat, or other flavors as desired.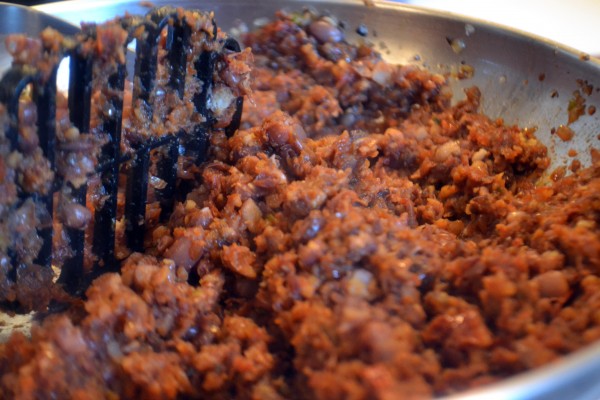 For lunch on the go, pack your filling in one container and your ciabatta bread in another. A big spinach salad with vinegar and oil on the side is a perfect accompaniment to this dish. You can enjoy this italian adzuki sandwich style, between two slices of ciabatta, or piled up on top of one piece. You can heat the italian adzuki or eat it room temp. If you are able to toast the ciabatta, I highly recommend it. That added crunch just brings another delicious layer to your lunch.
Find the original recipe for Italian Adzuki Bean Sausage, with all the measurements and method, here.
Enjoy!
If you like this, please Pin, Share, and Like
[pinterest]
[fblike]
[tweet]