Any good Star Wars themed soiree would be remiss if it did not include Bantha Milk. Just sayin'
This rich blue milk is included in the Star Wars cannon and perhaps could be used to make all sorts of dairy foods, such as ice creams, custards, and butter. Or, it could be simply served in a glass alongside a plate of jogan fruit or a shada club sandwich.
Bantha milk may be served with spirits or virgin. It can be produced in a variety of ways, even vegan. You need only very few ingredients; you can make it with only two! It just doesn't get much easier than this.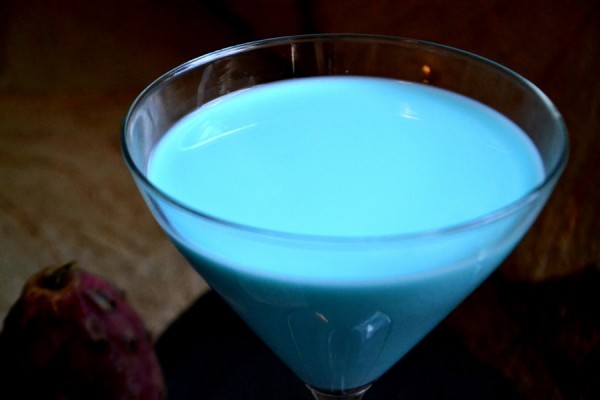 Served here with cactus pears and Galactic Wraps. You can find these recipes in How to Serve Aliens.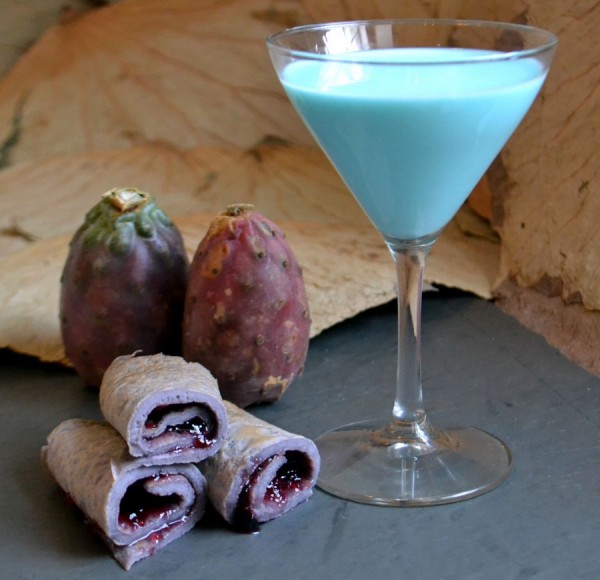 Blue Bantha Milk
Easy Blue Milk Ingredients:
milk – virtually ANY milk. Cow's milk, almond milk, rice milk, whatever you milk
food coloring, any color; or blueberry juice for a gorgeous blue
optional: sweetener, such as maple syrup, simple syrup, honey, whatever you like that will blend well
optional: vanilla, to taste
optional: coconut rum
Method One:
Use:
8 oz any milk
blue food coloring
So simple! Just add a few drops of food coloring to your cold milk and stir. Too much food coloring may alter the flavor, so go easy.
Method Two – Vegan and Paleo:
Almond milk is delicious and versatile, as long as your guests do not have a nut allergy. It offers a flavor that is a bit less "milky", which to me, makes it perfect for an alien creature milk. It still has a nice viscosity, and you can sweeten it up or add other flavors if you like. A little vanilla is good.
Use:
8 oz almond milk
2 oz blueberry juice – I use pure blueberry juice with intense color
optional: a few drops of vanilla
optional: a drop of vanilla
Pour all ingredients into a glass. Stir. Done! You can add more blueberry juice, if needed for color. It will be delicious.
Method Three:
To make it a cocktail, spike method one or method two with a little coconut rum instead of the vanilla and sweetener.
That's it!
Enjoy!
For more Star Wars drink ideas, click here!
My drinks are super simple cuz my thing is FOOD. For great food ideas for your Star Wars theme event, please check out my new ebook on Amazon.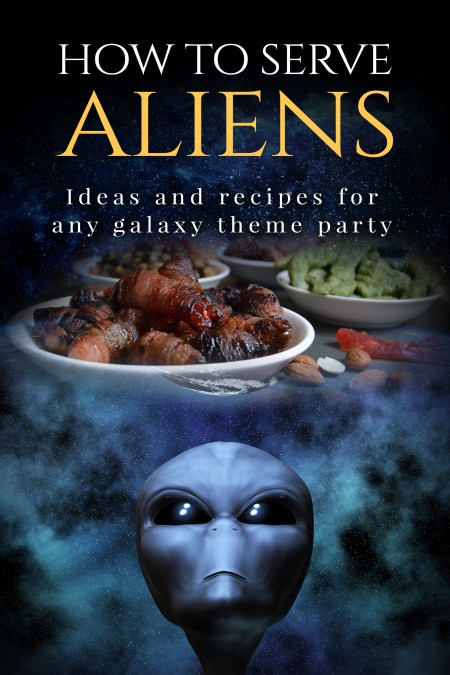 If you like this, please Pin, Share, and Like
[pinterest]
[fblike]
[tweet]