Protein packs that use up stale tortilla chips. I'm in!
In fact, this uses up several leftovers in my fridge, transforming them into something new and very munchable.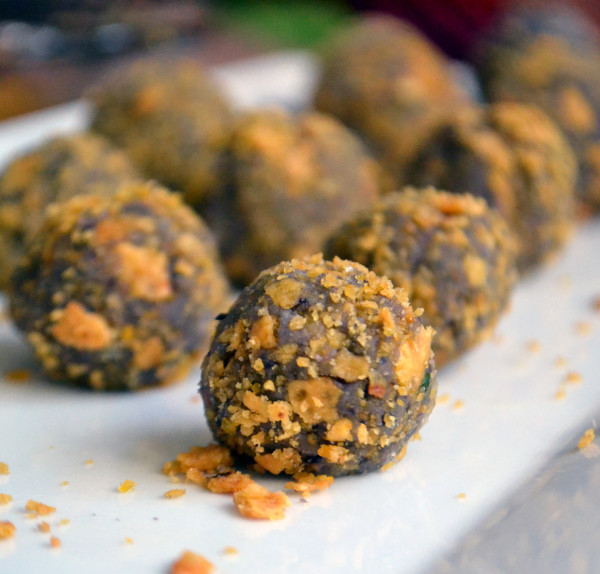 Blue corn tortilla chips… getting a wee bit stale.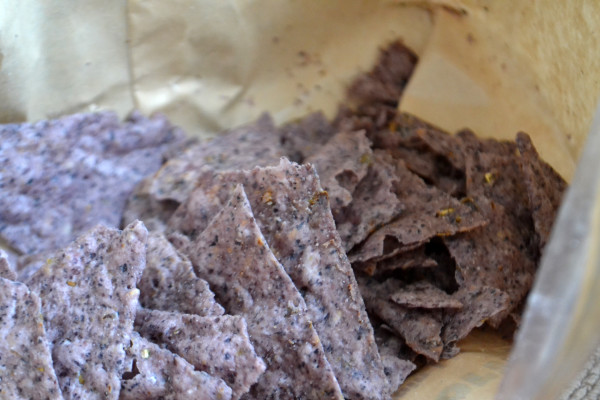 Sweet potato corn chips. Also used up to top mac and cheese.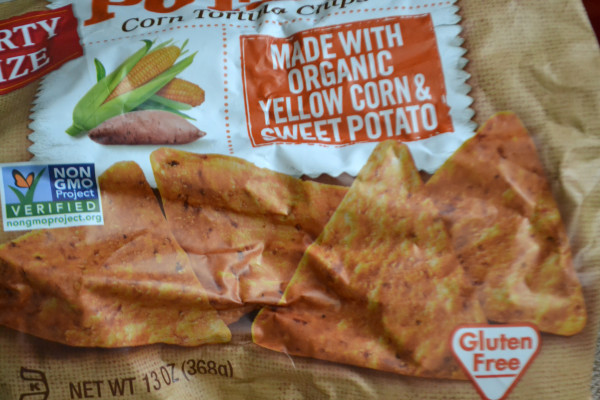 Crushed chips = a new ingredient!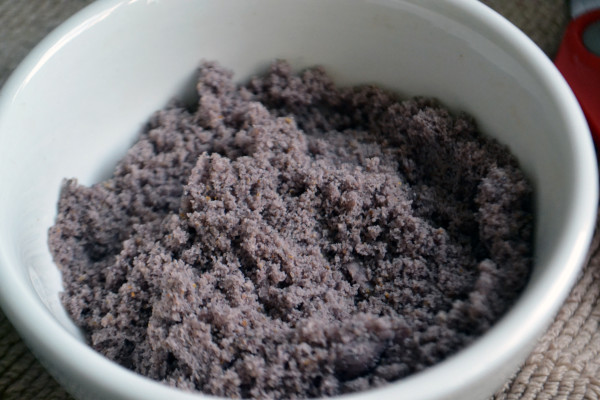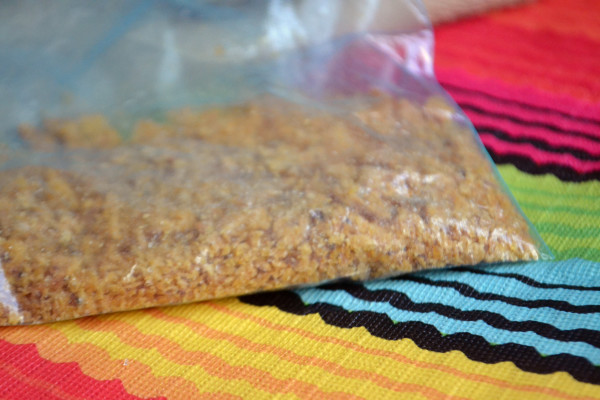 Leftover rice, refried beans, and some seasonings make yumminess. 🙂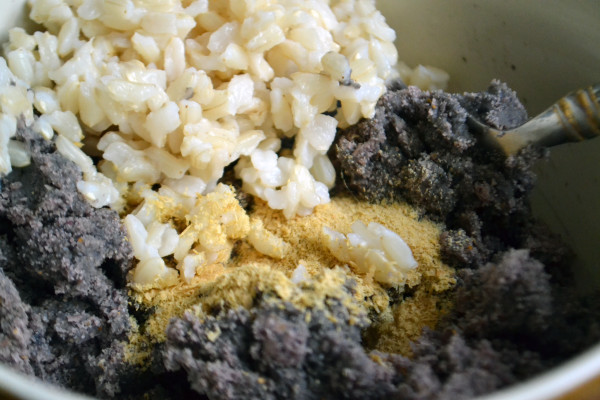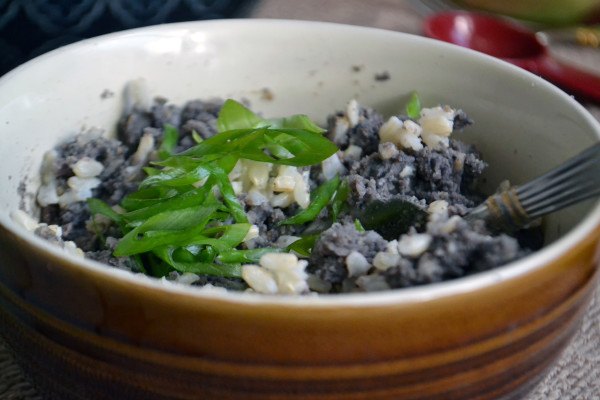 Mush it together and roll up little balls.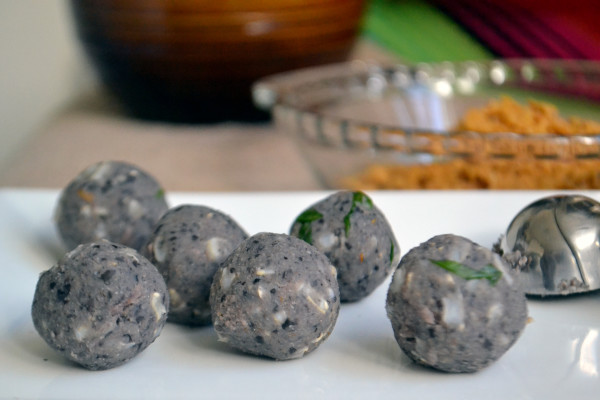 Roll the little balls into more tortilla crumbs for a crunchy exterior.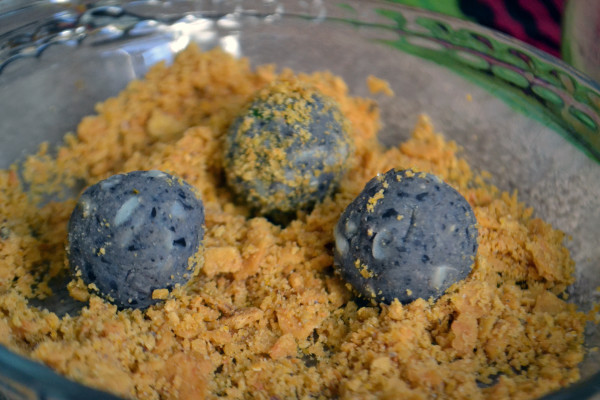 Bake and Enjoy!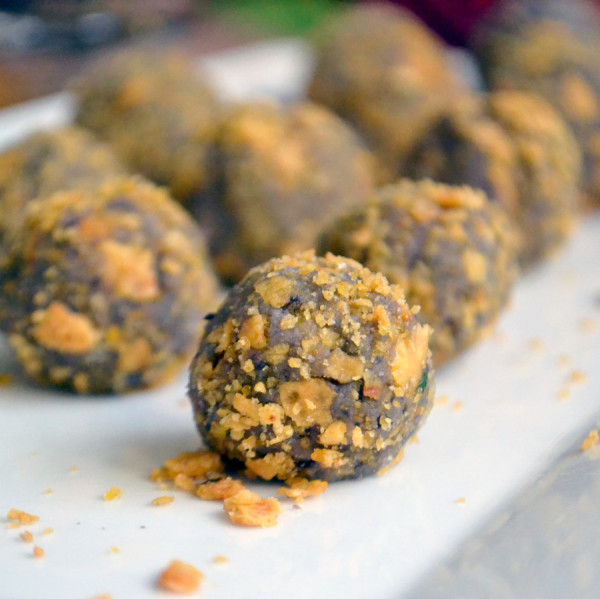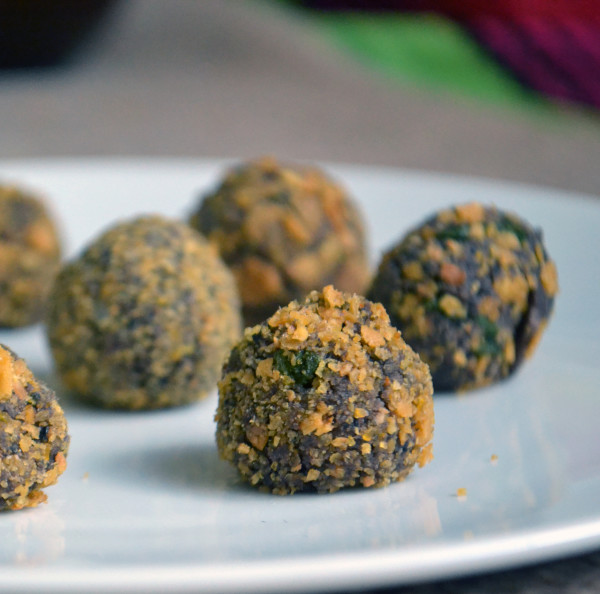 Black Bean Bites
Ingredients:
1/2 cup seasoned refried beans
1/2 cup cooked rice
1/4 cup tortilla chip crumbs
1/2 T nutritional yeast (more, if desired)
1 T coconut oil
tortilla chip crumbs for coating
a little cooking oil, you can use a spray to help crust develop while baking
Method
Combine all ingredients into a bowl, except for the crumbs you will use as coating and cooking oil. If you eat eggs, you can add an egg for better binding. I'm keeping mine vegan; they hold up just fine as long as you are careful and do not try to throw them into a pot of oil.
Roll them up into little balls. Roll the balls in more crumbs. You can eat them like this; everything is cooked already. I prefer them after they develop just a bit in the oven.
Tip: Refrigerating the little bites before baking can help them firm up a bit. Sometimes I even throw them into the freezer for just a few minutes. This is optional, of course.
Lightly spray a parchment-lined cookie sheet. Place the bites on the cookie sheet. Very lightly spray oil over the tops to help them crisp up. Bake at 375° until they crisp up to your liking, this will take just a few minutes.
Enjoy!
If you like this, please Pin, Share, and Like
[pinterest]
[fblike]
[tweet]