Freezer Use-Ups – Saving Money and Space!
Your freezer can be your best friend if you want EASY dinners fast! I love a good make-ahead that allows me to pack nutrition into weeknight dinners that are so easy to assemble that the family will do it themselves. Win-win.
As self-proclaimed Queen of the Build-Your-Own fill-in-the-blank dinners… yet another method for getting the kids to do half the work – muah ha ha… for the next few months we are going to feature a Build Your Own family meal each week.
However, we need to clean out all that is currently living in the freezer to make room for tons of new goodness. With a meat-loving son and a plant-loving daughter, we have bits and pieces of everything in there. Maybe you have these things in your freezer too. If so, when you clean out your freezer, why not come up with some creative uses? Make it a challenge! Better yet, make it a challenge for the kids. 🙂 Or the spouse. If they are the creators, they will probably eat the creation. You can save yourself some $$ and space. And time too if the family does the work.
Nine Reasons to Purge Your Freezer?
There is a hurricane coming and you do not wish to lose your bounty.
Your are moving.
You are brave enough to treasure hunt for forgotten items buried in the dark recesses.
You have company coming and need space for make-ahead freezer meals.
You are leaving for an extended vacation and want to use up everything while it is good.
You want your freezer space – valuable real estate – to be simplified and organized.
Your family is making dietary changes and a fresh start with space for new goodness will be motivational.
You want/need to make the most of your food budget, and put off a grocery store trip.
You neurotically do this at regular intervals because it makes you feel happy and at peace.
Can you add to this list? Please comment! 🙂
Things lurking in Freezers
This list is compiled from way too much internet research… and asking my friends.
Usual Suspects:
scraps of meat, bones, chicken feet for broths
meat and seafood
veggies… so many frozen peas
breads
butter
coffee (this is questionable practice)
ice cream
ice
vodka, grenadine
bananas
cubes of stuff, like pesto, broth, tomato paste, sauces
prepared meals and snacks
leftovers
Other stuff reported:
booboo kitty
pelican head (science teacher)
a giant hail stone
10 year old jar of pesto
pig blood
candy stash
batteries
pantihose
jeans
"stinky" shoes – to "kill bacteria" huh? and ew
computer hardware
trash – to keep it from smelling up the house until trash pick-up day
Booboo kitty in the freezer disturbed me a great deal. So many images in my mind! Mostly revolving around some sad grieving person unable to part with a beloved pet. Thankfully, Booboo kitty is, in fact, a kitty shaped ice pack used to ease the pain of little boo boos.
Although, apparently putting deceased pets in the freezer until such time as a proper burial is possible is a much more frequent occurrence than one would want it to be.
If you can add to this list, please comment!
In my personal freezer…
And how we used them up quickly…
Asian cabbage meatballs – Son cooked them in a broth, added a quick sauce, ate them as a snack.
Last two Veggie bouillon cubes – Daughter made a quick deeply flavored broth for a delicious rice (instead of using water or chicken broth).

Broth

– used for a quick Miso Soup with tofu and mushroom

Chocolate gnocchi

– Snack for son – I cooked it in simmering water. He ate it. Simple.

Cooked meats and veggies

– these got minced up tiny, stuffed in wonton wrappers and fried.

btw Along the same lines, a great way to use up a plethora of cooked stuff is to stuff it in other stuff, like pizza dough (calzones), samosas, taco shells, pie crust, fresh ravioli… or layer it under mashed potatoes, like a shepherd's pie

Too many half-bags of frozen peas

(how does this happen?) Added to mystery meat and veggies with a quick sauce (gravy, vegan gravy, bechamel) and put it in a pie! One meaty. One veggie.

Frozen bananas

, so many frozen bananas – Gonna make some banana-oat-seed magnesium rich cookies, and probably banana muffins (obligatory), and maybe some autumn-spiced fritters.

Ginger

nubs and

chili

puree

Blue and green little butter cubes

– for the next Star Trek party, of course. Or maybe a chemistry and cooking class.
Below are wontons skins stuffed with freezer item use ups. Yum! Crispy corners are great in a quick dip. My son made a honey mustard sauce for these.
btw… We will be posting more Easy Wontons recipes for specific diets soon!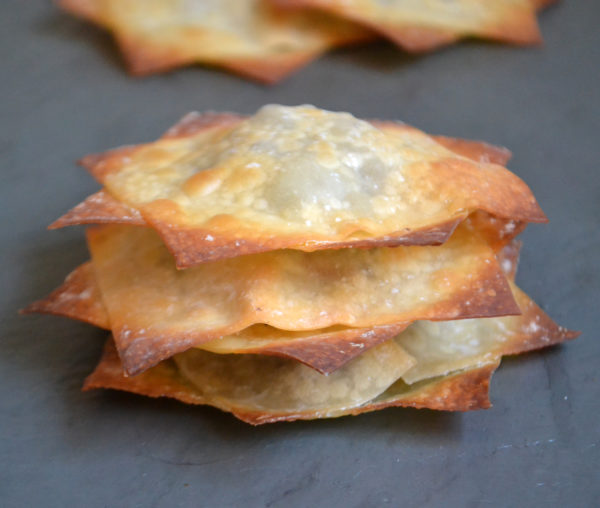 Lastly, these items need repurposing:
Neglected containers of

sorbet

that the kids requested and just did not eat
Sprouted miscellaneous

nuts

which should be used up while still nutritious
Frozen

mango and berries

Raw walnut and date freezer cookies

; we keep forgetting they are there

A mystery puree

thing… hmmm… smells like banana, nut, and dates maybe? Perhaps a bit of organic silken tofu in there? Anyway, it is sweet and gotta be nutritious so it goes with all this stuff.
See THIS POST for a super easy method for repurposing all your sweet frozen bits and pieces.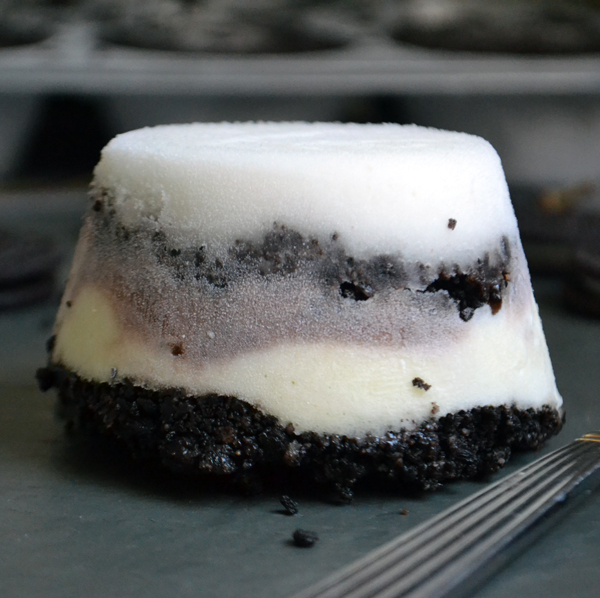 Great Ideas for Common Item Use Ups
Scraps of veggies and/or meat, bones, chicken feet for broths
Making your broths and stocks and condensing them into freezer bouillon cubes saves a lot of space. Here is an easy method for veggie cubes. When you are ready to use them in a dish, they are compact and good to go.
Broths and stocks from chicken or another protein can be easily made using the same method.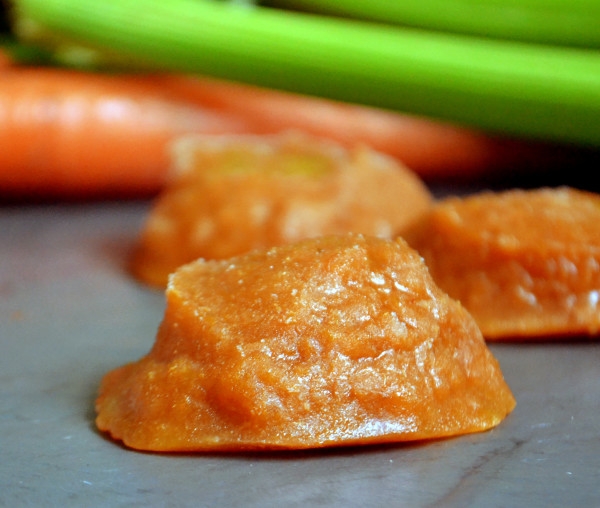 Breads
Frozen breads can become breadcrumbs for a ton of recipes, croutons, bread pudding, or sandwiches. Or how about a simple Panzanella, like this one from the kitchn.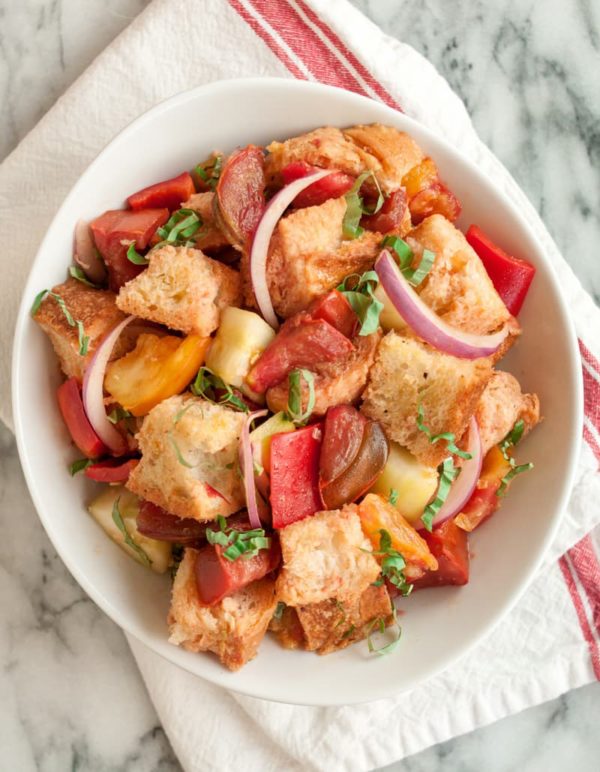 Bananas
Enless possibilities… banana ice cream, banana bread of course, banana fritters, banana muffins…
As I have my own mountain of frozen bananas, some of these things will probably turn up here soon. Most recipes which call for bananas can work with frozen bananas, although the texture may be a bit altered.
Banana Oat Muffins
Frozen Banana Cream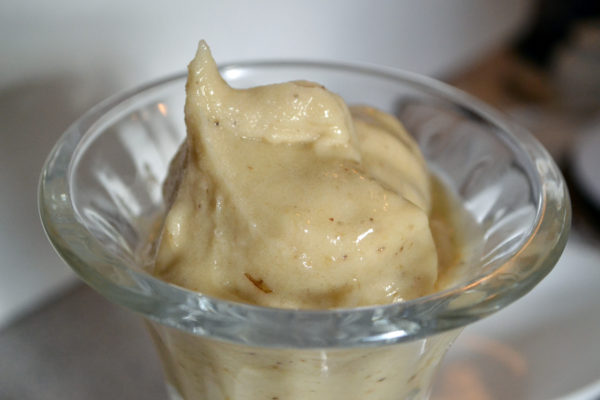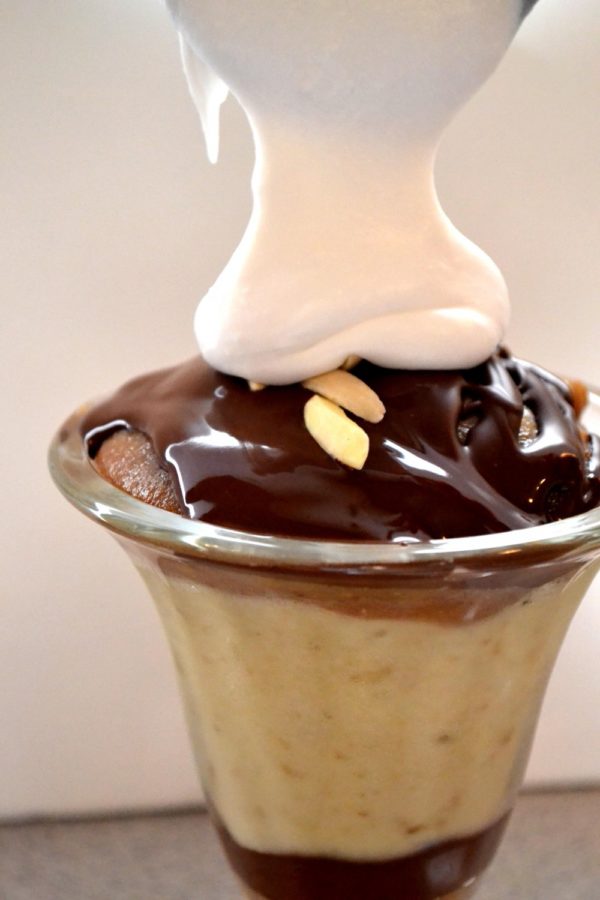 Cubes of stuff, like pesto, tomato paste, sauces
If these need to be used, think pasta, roasted veggies, mini pizzas, or sandwich spreads.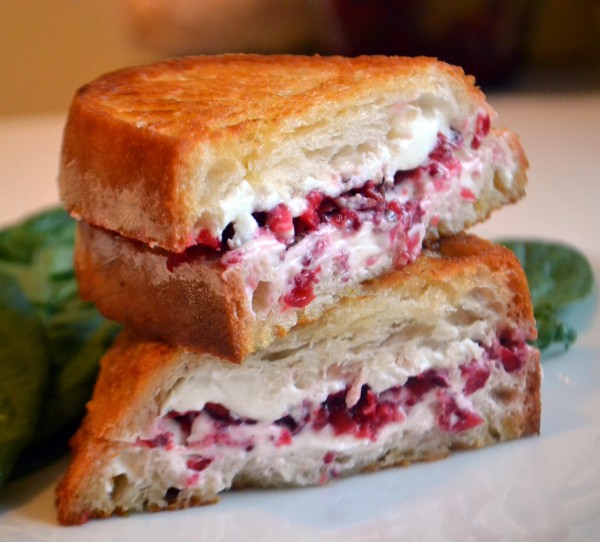 Leftovers
Of course, this depends on the leftover. It may be optimal to just make a delicious fresh salad to serve along with whatever can be defrosted, reheated, and served. Adding something fresh and new to prepared foods makes dinner feel a little less "old leftovers" and a little more "composed meal".
All kinds of miscellaneous bits and pieces can be put into a pot pie, calzone, samosa, or egg roll skin.
For a pie, make a simple gravy, mix in the leftovers… adding frozen peas for a "new" element would be good. Use a prepared crust or make your own. Or simply top a casserole with pastry dough or biscuits.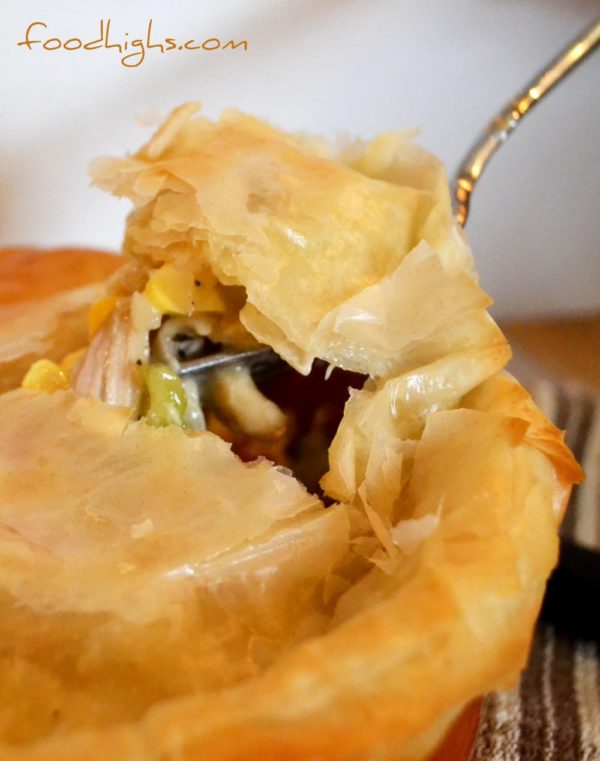 Alcohol – vodka, etc
If you really feel the need to use this up, hopefully you will have friends over to help. Although you can always cook with it. How about sauce for a Penne Ala Vodka? Or spirit-soaked chocolate-dipped fruits? Mmm Check out this post.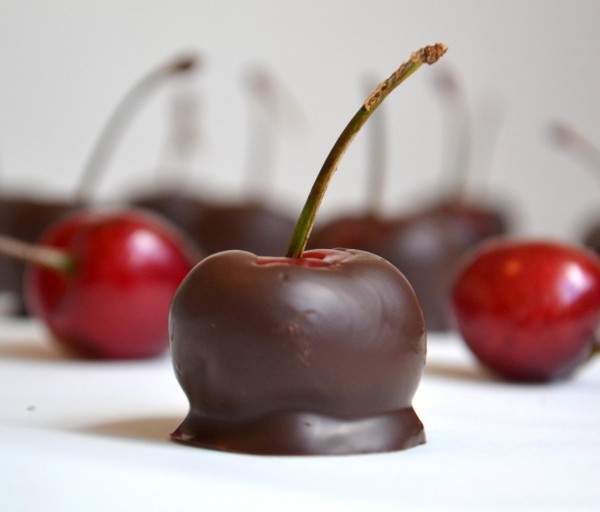 Enjoy!
If you like this, please Pin, Share, and Like