Thick chunky sweet potato steak fries.
Sweet potatoes provide a nice starchy crispy addition to dinner, with a nutritional bump over a white potato. The kids will probably not be fooled into thinking these are russets, but they still may love them. Keep a bottle of ketchup on hand, though, just in case. 🙂
Roast them in a hot oven so the interior does not turn to mush before the outside browns up.
Two varieties… just for fun.
Japanese sweet potatoes have a white meat with a beautiful purple-red skin. Especially if you buy organic, leaving the skin on adds nutrition and texture.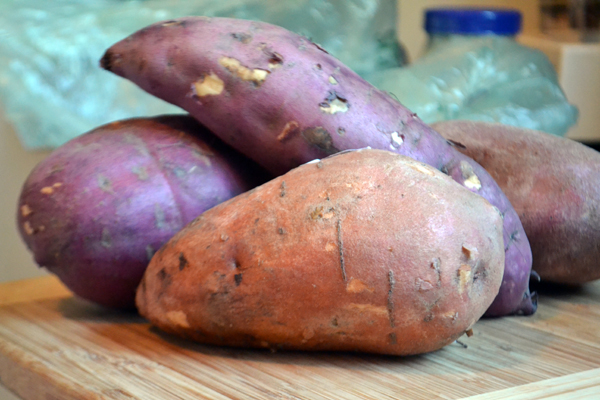 Cut potatoes into chunks and soak them in salted water for about 30 minutes. This will favor them and help them to brown up better.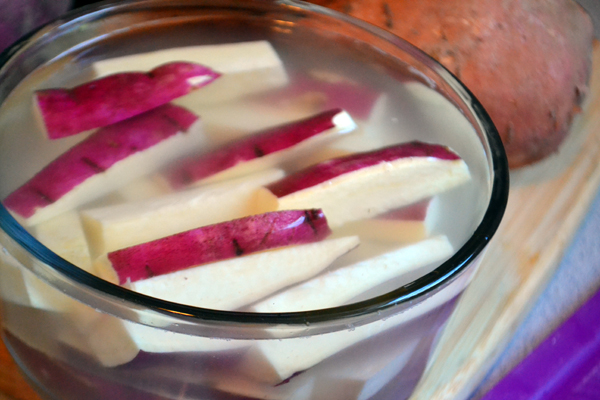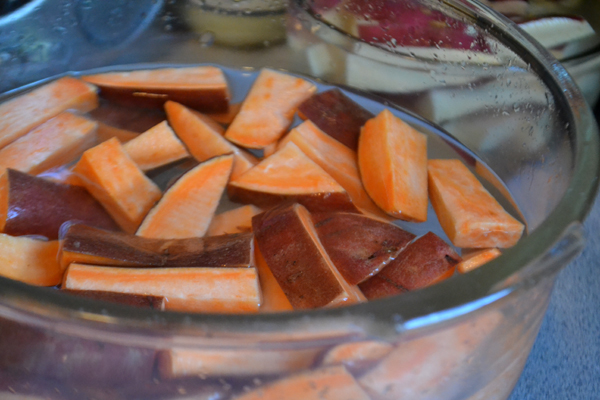 Drain and dry.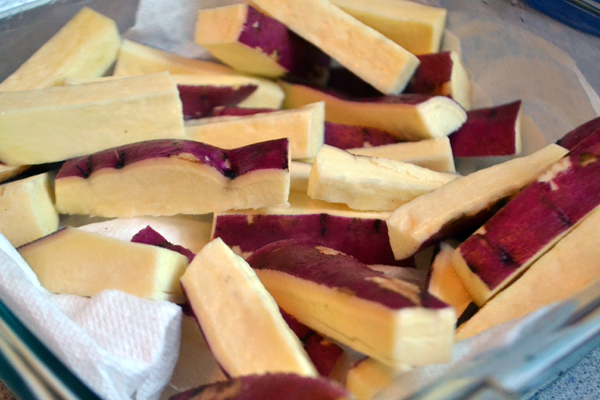 Lightly oiled on a cookie sheet.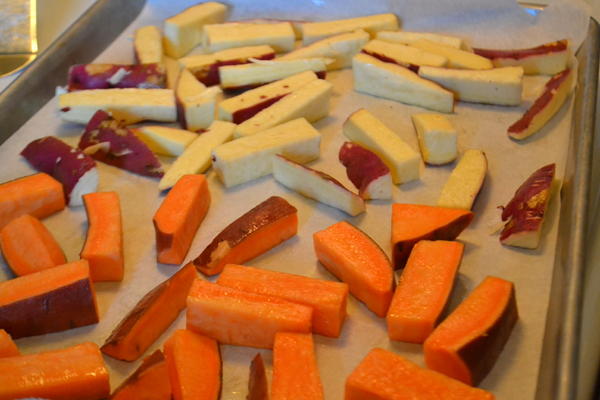 Roast in the oven. And done!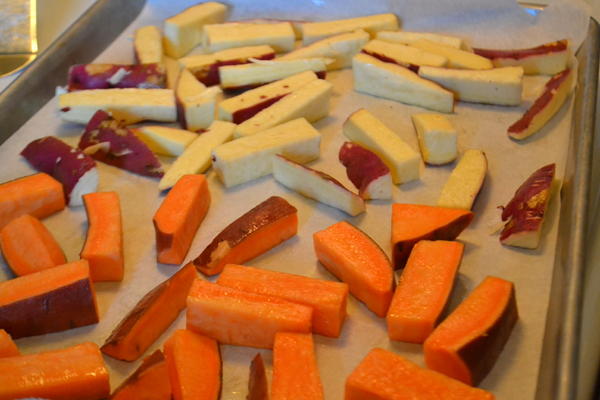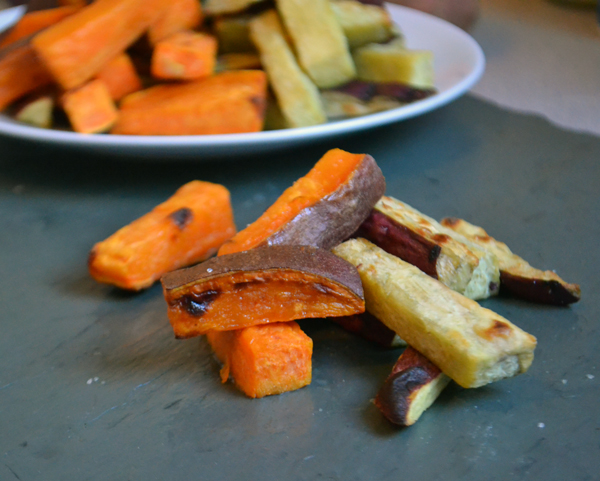 Sweet Potato Steak Fries (English-style Chips)
Roasting these chips (fries) in the oven brings out a bit of the sweetness. Cook them until they are golden brown, tender on the inside and crisp on the outside.
Ingredients
sweet potatoes
cooking oil, I like melted coconut oil
salt, seasonings, to taste
Method
Preheat oven to 400°
Peel sweet potatoes, if desired, and cut into chunky pieces, like steak fries or English chips
Place pieces into a bowl of salted cold water and allow to sit for about 30 minutes.
Strain and dry pieces. The dryer you get them, the better they will roast.
Toss pieces with enough cooking oil to just slightly coat them.
Place on a parchment-lined cookie sheet and bake until golden. This will take about 20 minutes or so. Keep an eye on them.
Remove from oven and immediately sprinkle with salt, if needed.
Optional: If you would like to vary the flavors, at the point when fries are about 5 minutes from being golden and delicious, add dried spices. For some heat, chili powder would be good. Or on the sweeter side, a little allspice, cinnamon and ginger.
Alternatively, of course you could deep fry, or twice deep-fry these guys.
If you like this, please Pin, Share, and Like
[pinterest] [fblike] [tweet]