A super cool selfless couple, my friends, are learning Spanish to do volunteer work. Before they move away their local buddies felt that they needed a proper send-off, with a little inspiration. We are talking songs, costume skits, dance, and food… so much food. Tacos, of course! But also rice and beans, yuca, fried plantains, chicken and pork dishes, and veganized meat dishes. So yummy!
My addition was sauce. A variety of classic delicious sauces from which to choose that could go on rice, chicken, or vegan chick'n. A little taste of five countries where Spanish language and cuisine are dominant.
For my friends who requested recipes, here they are!
Note: I don't play by the rules very well; my measurements are not precise. If you stick with the following recipes exactly, you will definitely get yumminess! But you can also feel free to play around a little with the flavors to get personalized yumminess. Turn the heat up or down. Add more of your favorite flavors. Substitute ingredients. This is how I use recipes written by other developers, and this is how I write all of my own recipes, with plenty of room to make it your own.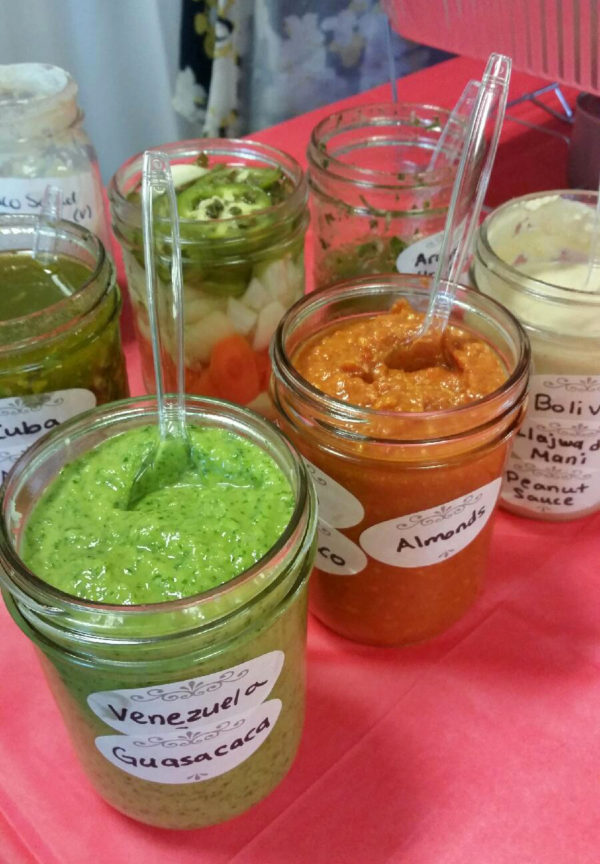 Five Spanish-Speaking Countries – Five Classic Sauces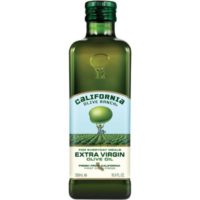 Tips for success:
If you want to make all five, be sure to pick up a large bottle of good evoo, one that is actually made with olives like California Olive Ranch. (no, I am not working for the company; I really do like the product). Also, pick up a bottle of your favorite red wine vinegar. And of course! If you want a vegan product, be sure that all of your ingredients are vegan. Or paleo, or any specific diet you are on… it is only as specific as its ingredients.
Also, I used Mexican oregano. Love the stuff. You can order it online or pick it up a a Mexican foods market.
Spain
Romesco provides some classic spanish flavors. This one from Simply Recipes is easy to make. The toasted almond and bread flavors make this a stand-out sauce, as does the beautiful red color.
Ingredients: Tomato, garlic, red bell pepper, toasted almonds and bread, red wine vinegar, paprika, evoo
Argentina and Uruguay
Chimichurri goes on and in everything! Only a few ingredients pack a ton of flavor.
Ingredients: Parsley, garlic, red wine vinegar, evoo, oregano
Bolivia
Llajwa De Mani – This creamy nutty spicy peanut sauce is made with even fewer ingredients, although one is difficult to find in the states, aji amarillo chili. You can order Aji peppers online to get the really authentic taste. On short notice, my pantry had only jalapenos and serranos. I substituted the aji with fresh roasted serrano and jalapeno, one of each.
Bolivian Peanut Sauce from Bolivian Cookbook
Ingredients: Raw peanuts and peppers, garlic, evoo
Cuba
Mojo – If you want bright citrus flavors, this is your sauce! This recipe calls for whisking together the ingredients, which makes it more of a loose dressing. Next time I make this, I will try blending it and making it a little thicker. However you make it, these flavors can't be bad.
Ingredients: Lime juice, orange juice, cilantro, garlic, oregano, cumin
Venezuela
Guasacaca is a must-try! For flavor. For nutrition. For vibrant green color. It's just an amazing taste of Venezuela.
Guasacaca from George Duran at Food Network
Ingredients: Green bell pepper, avocado, onion, garlic, parsley, cilantro, red wine vinegar, evoo
Bonus!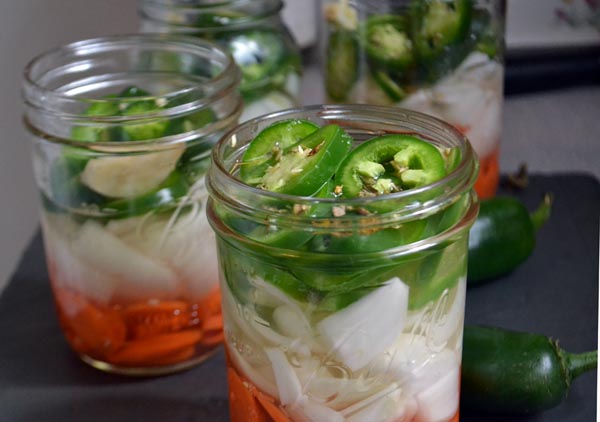 Mexico
This is my childhood in a jar. Growing up in Oklahoma sitting eye-level to the table top of a beloved restaurant, there were always jars of colorful spicy pickled peppers. The grown-ups would pile them on a warm tortilla, wrap it up, and revel in the flavors. It made no sense to me then. I just wanted to get to the enchiladas. But now I understand the attraction. So simple! So good! This is nostalgic flavor.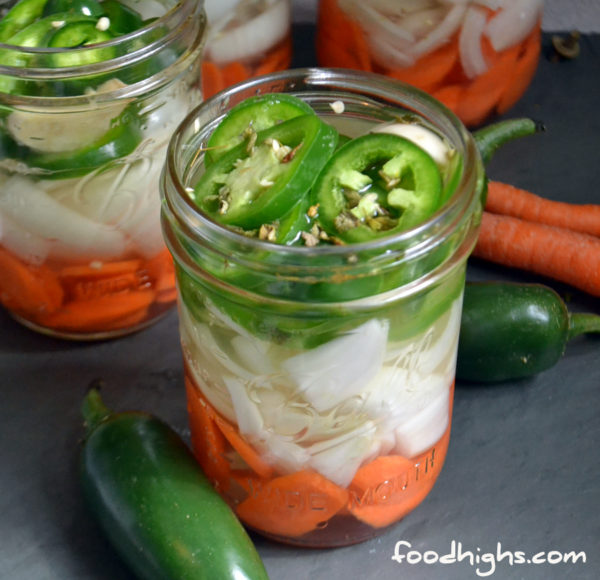 Pickled Jalapeños – Escabeche
This condiment brings the heat and beautiful pickled flavor to Mexican dishes, Tex Mex dishes, or just a simple tortilla.
One word of caution: jalapeno juices on your hands can burn, and keep burning. Wear food-safe gloves if you can. Handle carefully when you are slicing these, and for goodness sakes never rub your eyes!
Ingredients:
1 large fresh jalapeño per jar, sliced
1/2 sweet Vidalia onion per jar, cut into chunks – you can use a white or yellow onion if Vidalias are not available
1 medium carrot, sliced on the diagonal
plain white vinegar – 1 part to 2 or 3 parts water
Mexican oregano, to taste – I like a small pinch per jar
1-2 cloves garlic per jar, smashed, skin removed
Method
Into a mason jar, place all you veggies. any order you like. Fill the jar with vinegar water. I like a ratio of about 1:3. For example, 1/4 cup vinegar to 3/4 cup water. How much you need will depend on the size of your jars. Completely cover the veggies.
Add one or two cloves garlic to the jar (or each jar if you are making more than one). Sprinkle Mexican oregano over the top and let it fall as it may. You can use regular oregano if you do not have the Mexican variety. The longer it sits, the more the oregano flavor will permeate the veggies.
Put a lid on it, stick it in the fridge, and ignore it for 24 hours while it does its thing.
Enjoy!
If you like this, please Pin, Share, and Like
[pinterest] [fblike] [tweet]