My family loves wontons! We like them fried up crispy. We like them cooked in soups. We like them steamed like dumplings. We like them savory. We like them sweet.
We would eat them in a box… we would eat them with a fox…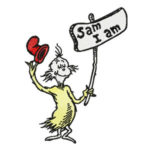 Pretty much any way a wonton can be served works for us. So, of course! exploration of wrapper options has to happen.
Of course, the old standard Nasoya egg roll and wonton wrappers can do anything we want them to do. And they are delicious. If you are vegetarian, the work is done for you and the price is good.

If you prefer to make your own traditional wonton skins so that you control the ingredients, check out these beautiful wraps from China Sichuan Food.
But what about the gluten-free, vegan, and paleo among us?
Specialty diet wonton fillings are easy. Specialty diet dips are easy too. But a good wonton needs a good skin. That thin pliable, fryable, steamable, bakeable and boilable wrapper that can hold all the goodness and maintain a pleasing texture and flavor on its own… not as easy. But, doable.

Here are three ideas for wraps that meet all three criteria – Gluten-Free, Vegan AND Paleo
Storebought Paleo Wraps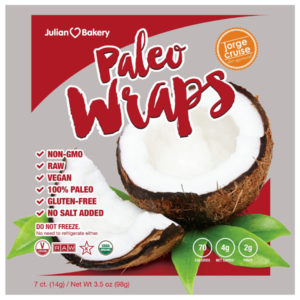 If you just need a vessel, this one will do nicely. The ingredient list can't be beat. Coconut… that's it.
Pro – convenience, this is definitely the easiest quickest paleo vegan wrap option; flavor is delicate and does not overwhelm the filling flavors
Con – costly; as a wonton wrap it pretty much serves just as a vessel, not really adding a whole lot to the dish per flavor and texture
To use these, cut each one into 4 equal-sized squares. A star fold, pulling all four corners to connect together, works best. Sealing the edges with an egg wash or cornstarch slurry will help to hold wontons together.
Dehydrator Coconut – Make your Own
Sadly, I do not own a dehydrator, and cannot intelligently speak to all the pros and cons. However, it seems that you would have more control over these than the store bought variety. They can be shaped and prepared however you like.
If you have a dehydrator and 10 minutes to watch a how-to video, here ya go!
Or just play the video for inspirational background music while you read the rest of this post.
Yuca dough and Flour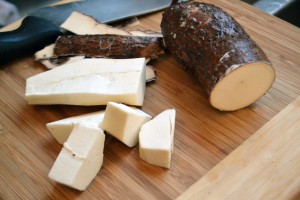 A.K.A. cassava, manioc, or that root vegetable from which tapioca is made, boils up into a nice sticky dough.See how here. Raw, this root is toxic, but handled properly, it has many uses. Not as many as a coconut maybe… but still…
It browns up nicely (see my Sunbrat Roulade here) but it can be tricky to get the dough thin enough to crisp and cook through.
Here is a beautiful simple wrapper from Beyond the Bite, using cassava (yuca) flour, sea salt, and water. Click here for her recipe and method.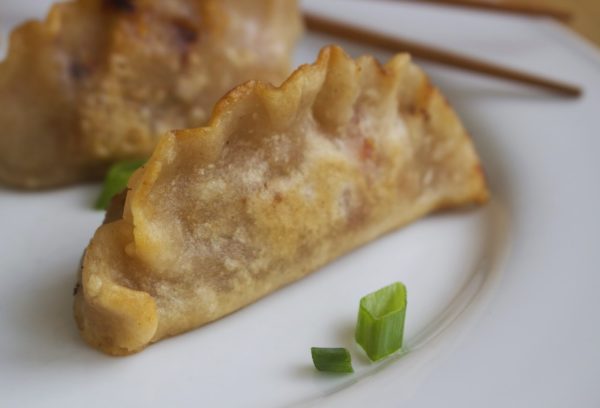 Super Simple Vegan
For a vegan diet, the only real change is leaving out the egg. Although some prepared wrappers will contain a little sugar, so that may also be a consideration. Here are a few great vegan options.
The first three are covered above.
Storebought – Paleo Wraps are made of nothing but coconut.
If you have a dehydrator, you can make your own coconut wraps.
Yuca dough or flour can be pressed into wraps.
My favorite by far… a simple flour and water dough
Simple Flour and Water Wraps
This is my go-to recipe for vegan wontons and eggrolls. It is fast and simple, and works extremely well for fried, baked, steamed, or boiled wontons.  Click HERE for the recipe method -Eggless Vegan Wonton Skins.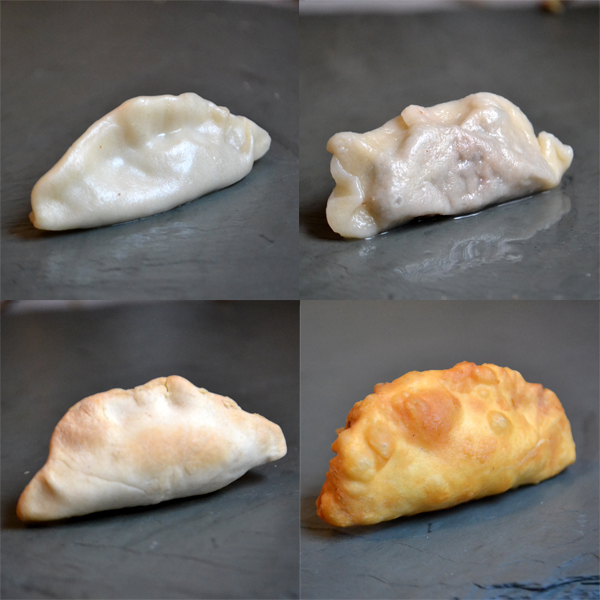 Gluten-Free and Paleo Wrapper Options:
For a gluten-free or paleo diet, the standard wheat flour wonton skin is out. But there is more than one way to skin a wonton. Here are a few:
Storebought – Paleo Wraps are made of nothing but coconut.
If you have a dehydrator, you can make your own coconut wraps.
Yuca dough or flour can be pressed into wraps.
Paleo friendly flours with egg (or some allow xanthan gum) can be blended to make a wrap using a dough method
Eggs, using a crepe method works for fried wontons
No wrapper! A lot… a whole lot… of paleo wonton soups and other paleo wonton dishes are wontonless, using only the filling rolled into balls.
In addition to the first three, already discussed, here are three more really great options.
Paleo Pasta Dough
This recipe from Paleo Cupboard for Paleo Pasta  works well as a wonton skin for steaming or cooking in a broth for soup. Follow her recipe for best results, then click here to see how it works as a wonton wrap.
It is not a wheat flour wrap, but it works! The texture is pleasant, not gummy. The subtle almond flavor works very well in an asian dish.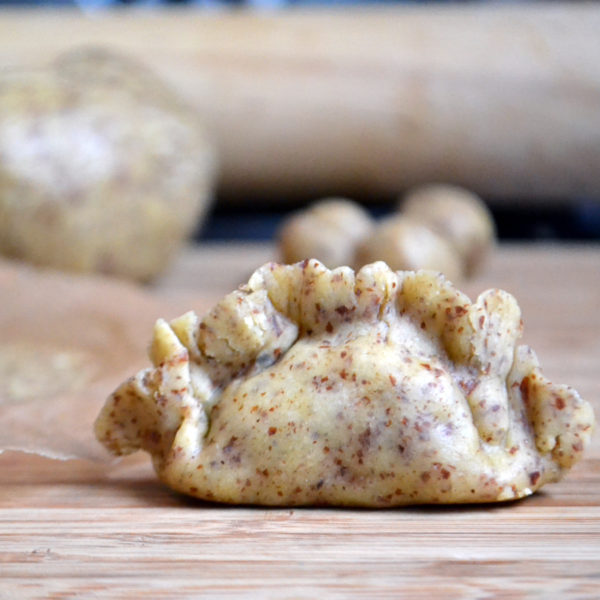 Paleo friendly flours blend – crepe method
For a fried wonton, this skin works great! Again, don't expect it to taste and feel like your conventional wheat flour wonton, but this offers a nice crunch and when I made these at home they all disappeared quickly.
The recipe comes from Life Made Full – click here. This is an image from her page. These little guys are so cute and crunchy.
Each wonton looks like a little gift. And it is. How cute is this!
She uses blanched almond flour in her crepes, which probably improves the texture, helping it hold together. I have only whole almond flour in my pantry today. And clearly I made these wraps a little too big. But the little brown flecks are pretty though.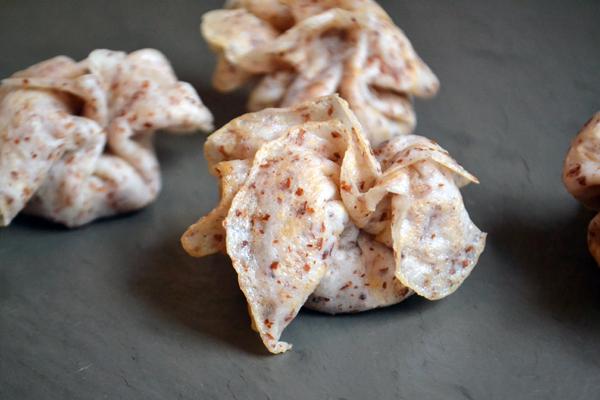 Prepared Gluten-Free Flour
One more! I have not had the opportunity to try this one out yet. On my to-do list. Gluten-free flour is not usually in my cupboard. But the recipe looks very promising.
Check out the Gluten Free Wonton Wrappers at Gluten Free on a Shoestring.
Folding Wontons
There are countless ways to fold these little treasures. The wonton type and shape that you choose will dictate which folds you use. Here is a little clip with 3 basic folds.
If you like this, please Pin, Share, and Like
[pinterest] [fblike] [tweet]