Simple Pasta with Autumn Roasted Vegetables
What do you call Pasta Primavera in the fall or winter? hmm No matter. With fresh delicious veggies on hand, a quick roast, adding zucchini, and shrimp on top for anyone who wants it, this is simple food. So satisfying. So nourishing. So tasty!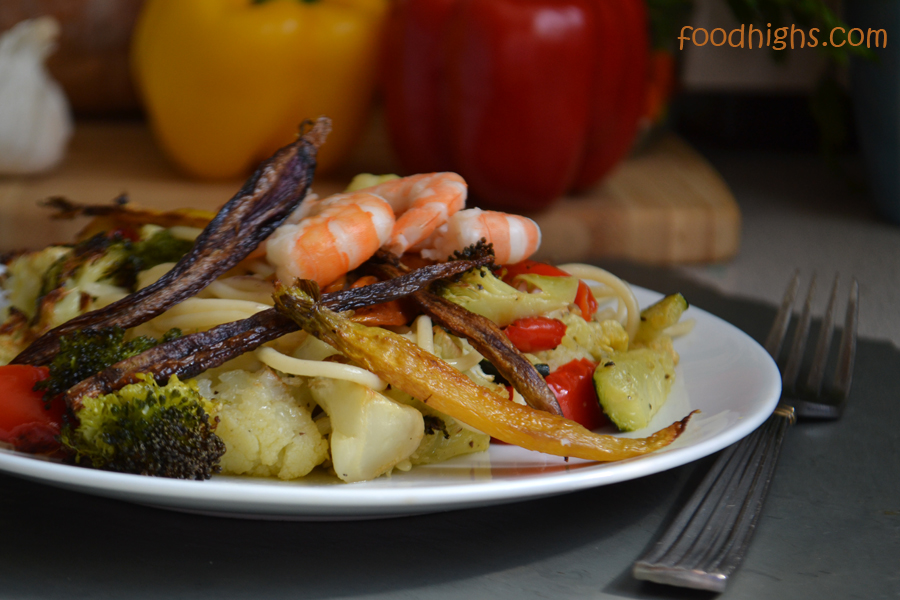 Of course! This is a no-brainer easy yummy vegan meal. Leave off the shrimp garnish.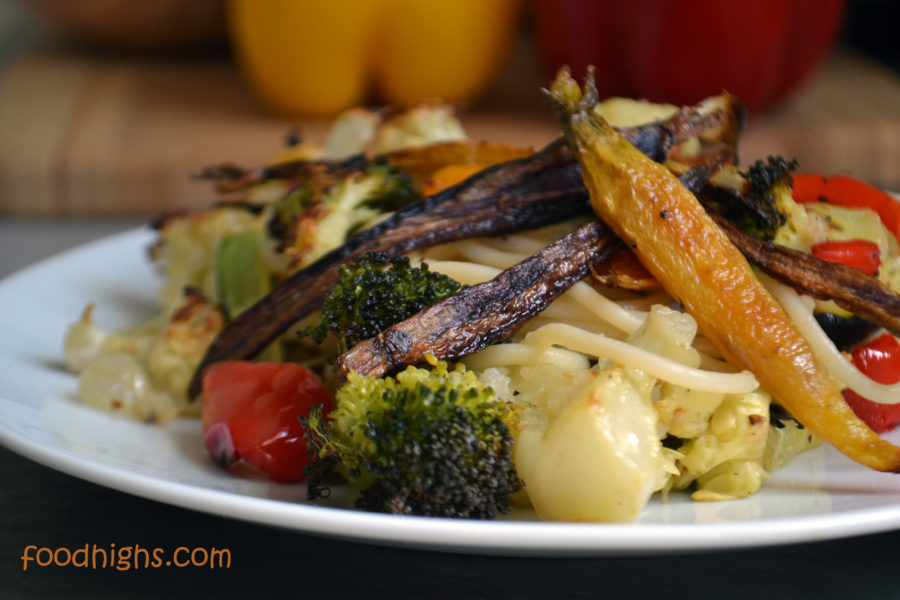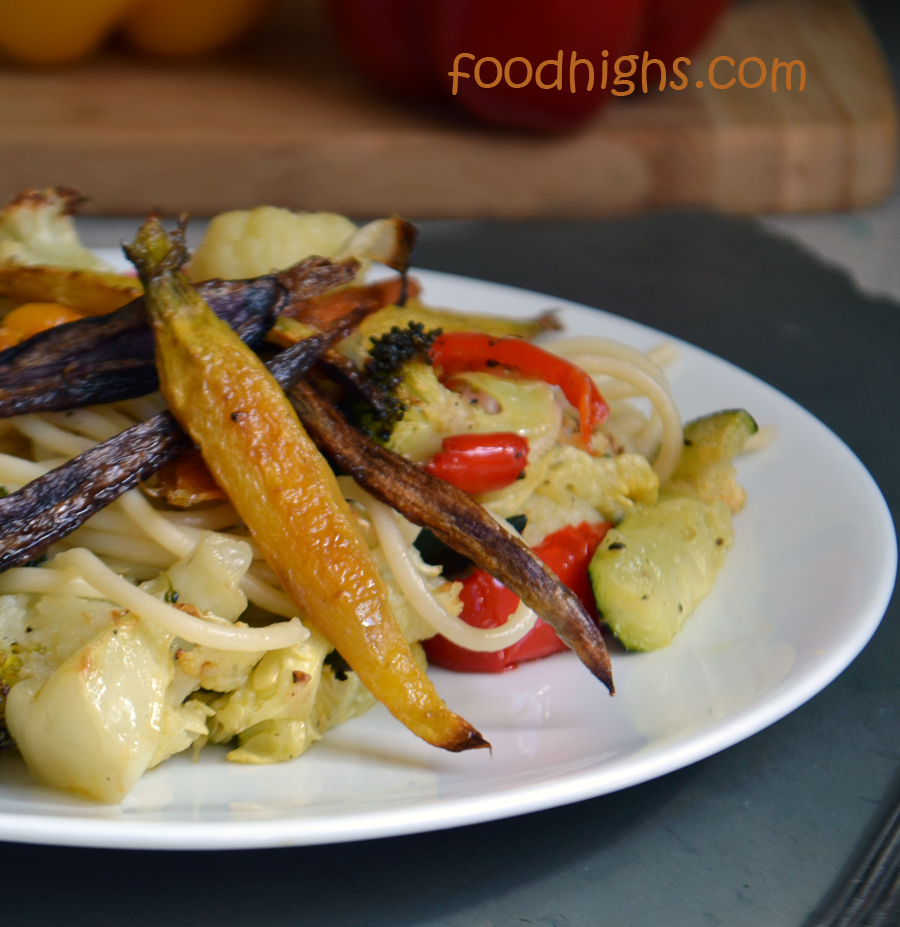 Simple Pasta with Autumn Roasted Vegetables
This is a GREAT way to use up any leftover over veggie pieces you have on hand. I had 1/2 zucchini, a few baby carrots, plus a couple baby bells, and my broccoli and cauliflower. Yum!
Ingredients
roasted veggies, see method here, use any veggies you like, consider seasoning with a little herbs de provence or an italian seasoning spice blend
dried spaghetti pasta, cook according to package directions
pasta water, reserved from cooking spaghetti
optional: cooked shrimp
Method
roast veggies
cook pasta, reserve a bit of the starchy water
cook shrimp, if using
combine pasta with veggies, using a little pasta water if needed, to bring it all together
optional: melt in a little butter, or vegan butter
Does it get any easier?
Enjoy!
If you like this, please Pin, Share, and Like