The top of the fridge has a way of collecting almost empty cereal boxes. My family cannot simply commit to a box of cereal and finish it. That is probably because I choose the cereals I would prefer for them to eat. Not the sugary sweet processed ones. So here we are with several boxes, each holding a cup or two of less-than-fresh-but-still-good cereal that is destined for the trash.
Easy hack… 
Chocolate makes everything better. And it comes pretty much in whatever diet you prefer! You can get chocolate chips that are free or almost any ingredients you do not want and it will melt into smooth messy goodness. Crunchy earthy cereal is soooooooo yummy with chocolate. And this freezer bark makes a much better alternative to the standard grocery store checkout counter candy bar. All the sweet indulgence with none of the unwanted ingredients.
The top of our fridge happened to be harbouring sprouted flakes, rice cereal, chocolate puffy cereal… nothing that would clash with chocolate. There was enough to make two batches of bark, throwing in a few nuts for textural variety.
So this is what we do… 
Place a piece of parchment on a sheet tray or any flat freezer-safe surface.
Melt a bag of chocolate chips. (Gently over a double-broiler or in a microwave)
Stir chocolate so all of it gets all melty and irresistible.
Pour in cereal until it looks right to you. All cereal should be coated with chocolate. I  like to leave some loose chocolate in there so the bark will hold together better when solid.
Spread chocolate-covered cereal over parchment. Place in freezer until solid. Enjoy!
Once solid, chocolate cereal bark can be broken and kept in a freezer bag in the freezer for a treat whenever you like!
Cereal stirred into melted chocolate, ready to go into the freezer.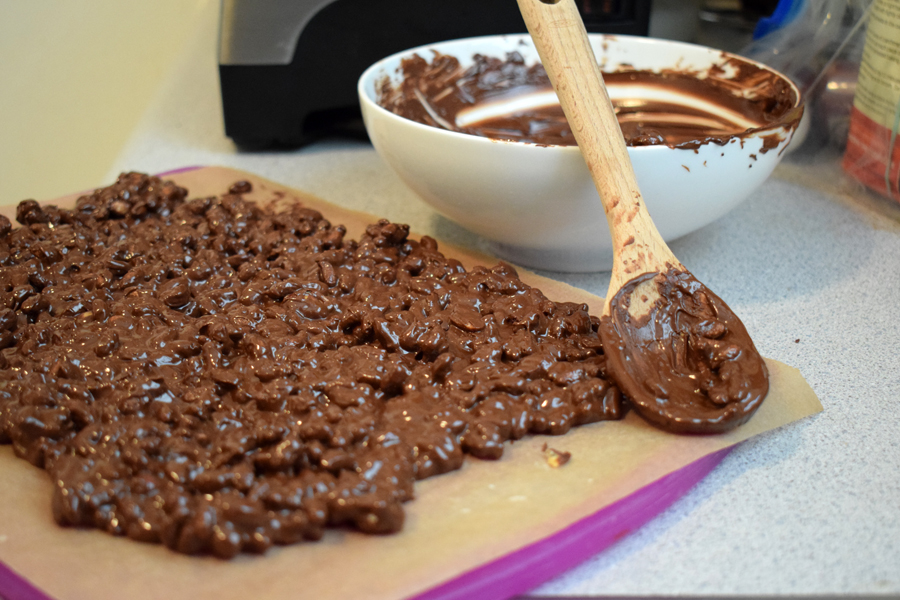 Out of the freezer, broken bark.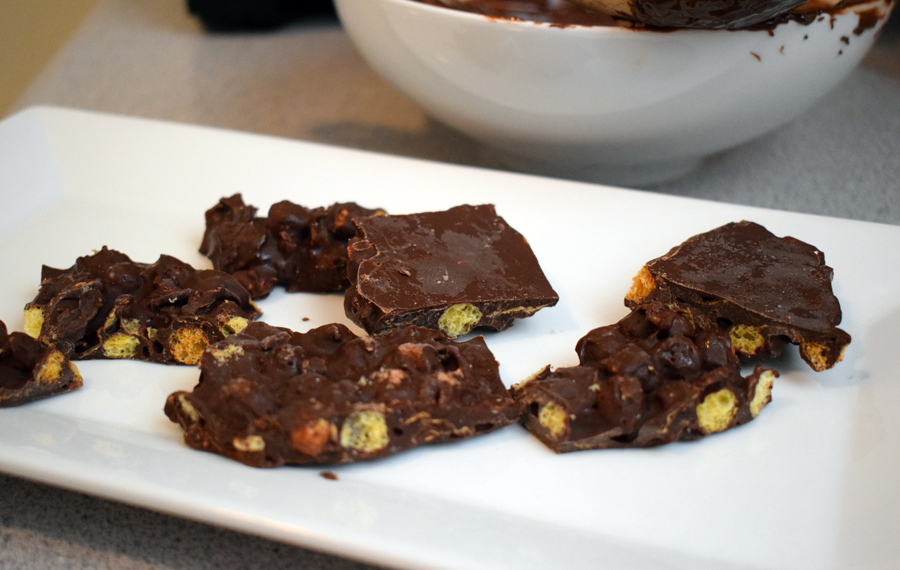 Treat for the cook.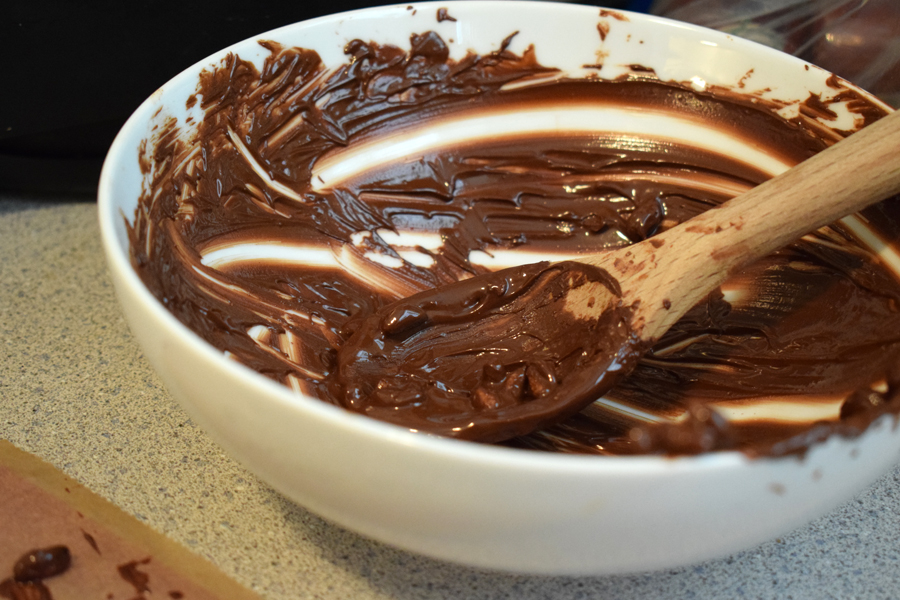 Yes, please.