Easy breezy cheesy and creamy Mac and Cheese without any of the effects of dairy. Just as important as what this recipe leaves out, is what it adds in… What you tell the kids about this is entirely up to you.
Veggies
Yukon Gold Potatoes, not only create a creamy smooth texture, but they also bring potassium to the table, and a little protein.
Carrots add sweetness and color, but are also rich in beta-carotene, fiber, vitamin K, potassium and antioxidants.
Nutritional Yeast
Nutritional yeast is generally grown on blackstrap molasses and is very high in B-vitamins, making it an excellent addition to a vegan diet. The added perk is that it tastes kind of parmesan cheesy.
Note: Not all n. yeast is created the same. Be sure that yours contains the B-vitamins you want. Some are made without B-12.
Cashews
Cashews add both creaminess and nutty, cheese-enhancing flavor notes to the dish. Per nutrition, they are rich in good fats, vitamin E and minerals, particularly magnesium and zinc.
If you have a nut allergy, you can eliminate cashews and substitute with more carrots and potatoes.
The girls are so ready for Mac and Cheese, please.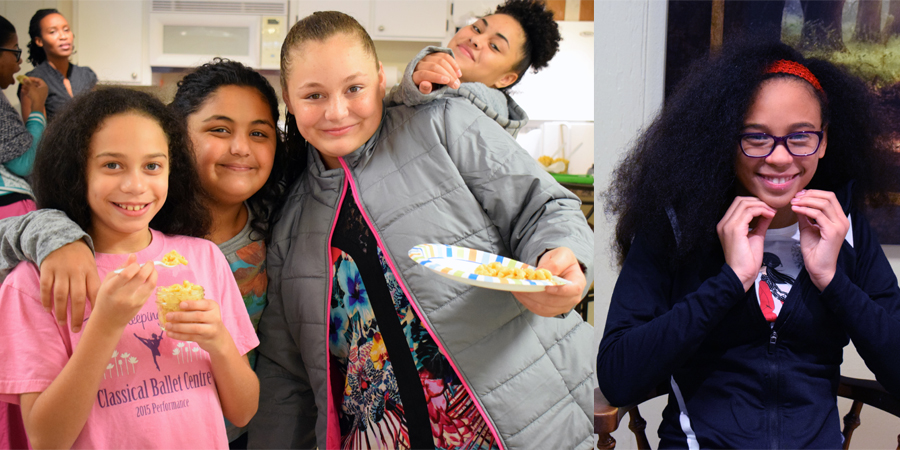 To follow is the Mac and Cheese from Sybil's Vegan Foods Demo
Check out Sybil's Demo Posted Here with Louisiana Spicy Fried Chicken Style Seitan
You might also like these recipes for vegan Southern Biscuits and and vegan Chocolate Chip cookies. (links coming soon)

Now, for the Mac and Cheese
Make pasta according to package directions and cook the veggies.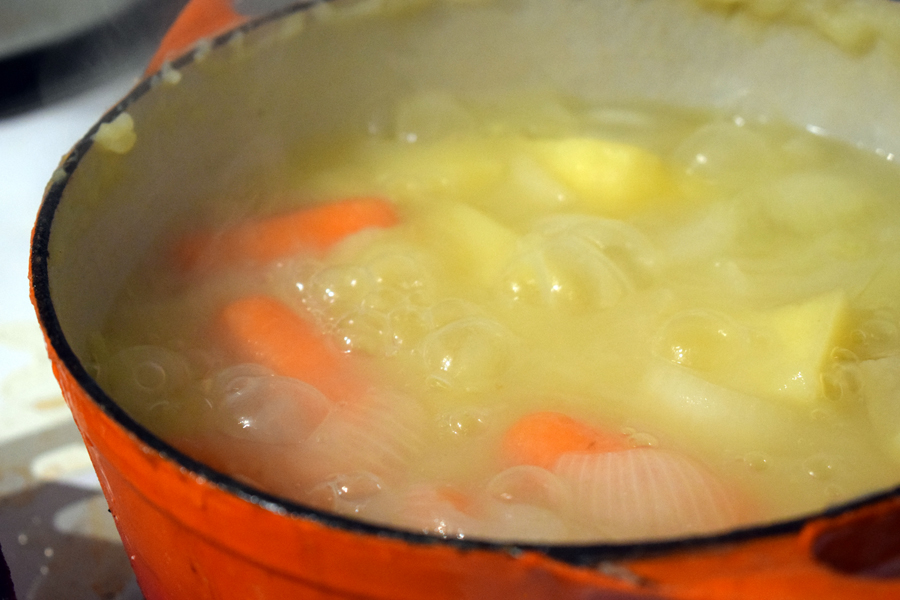 Blend veggies with cashews, nutritional yeast, liquid smoke, and some cooking water, until smooth. Salt and pepper, to taste.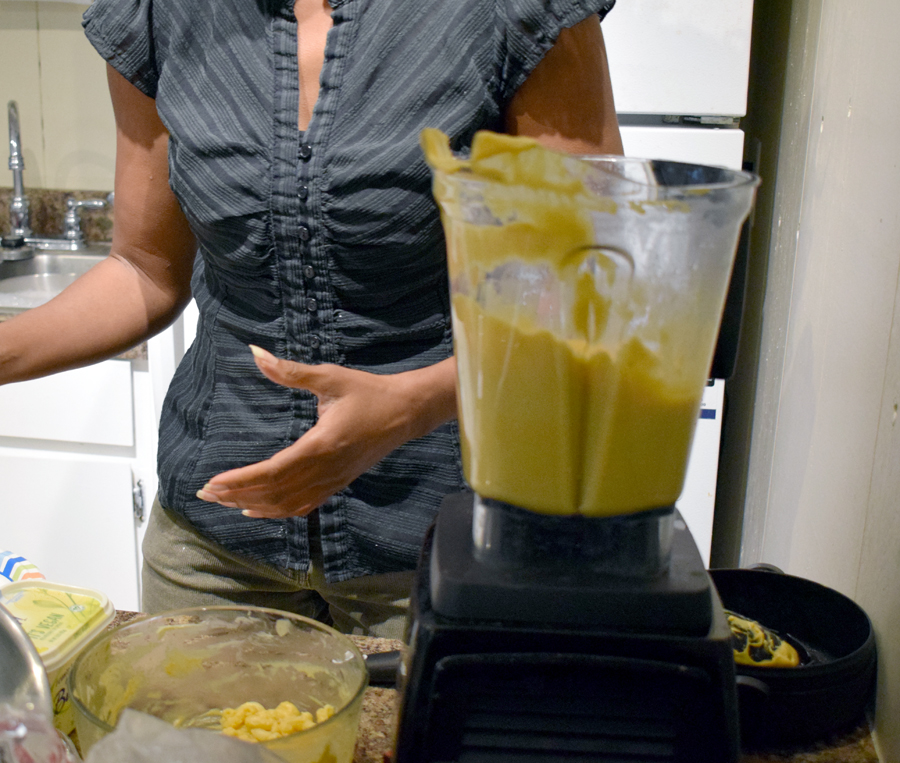 Sybil would probably like for you to take a moment and enjoy the aroma.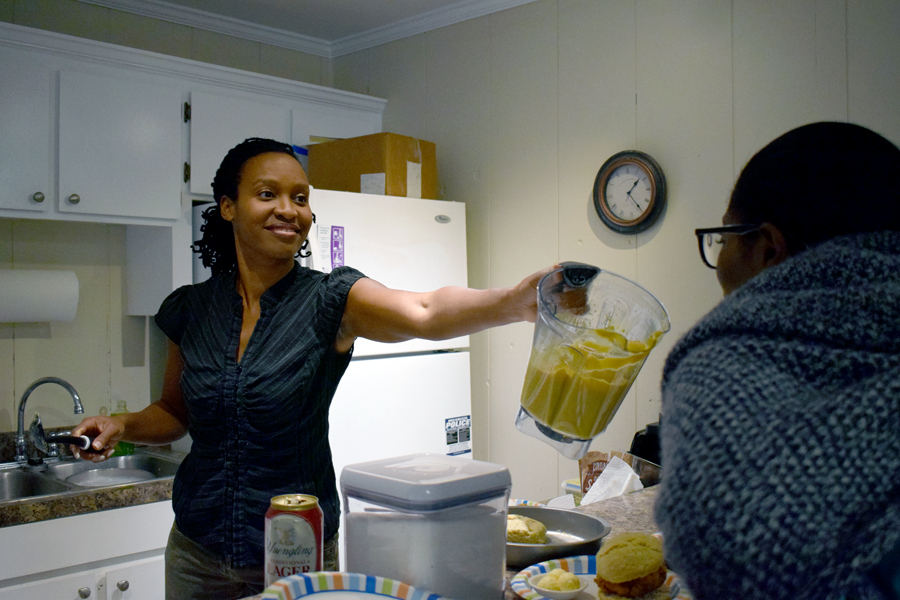 Stir all that cheesy goodness into the pasta. So easy!!

Yep… that works.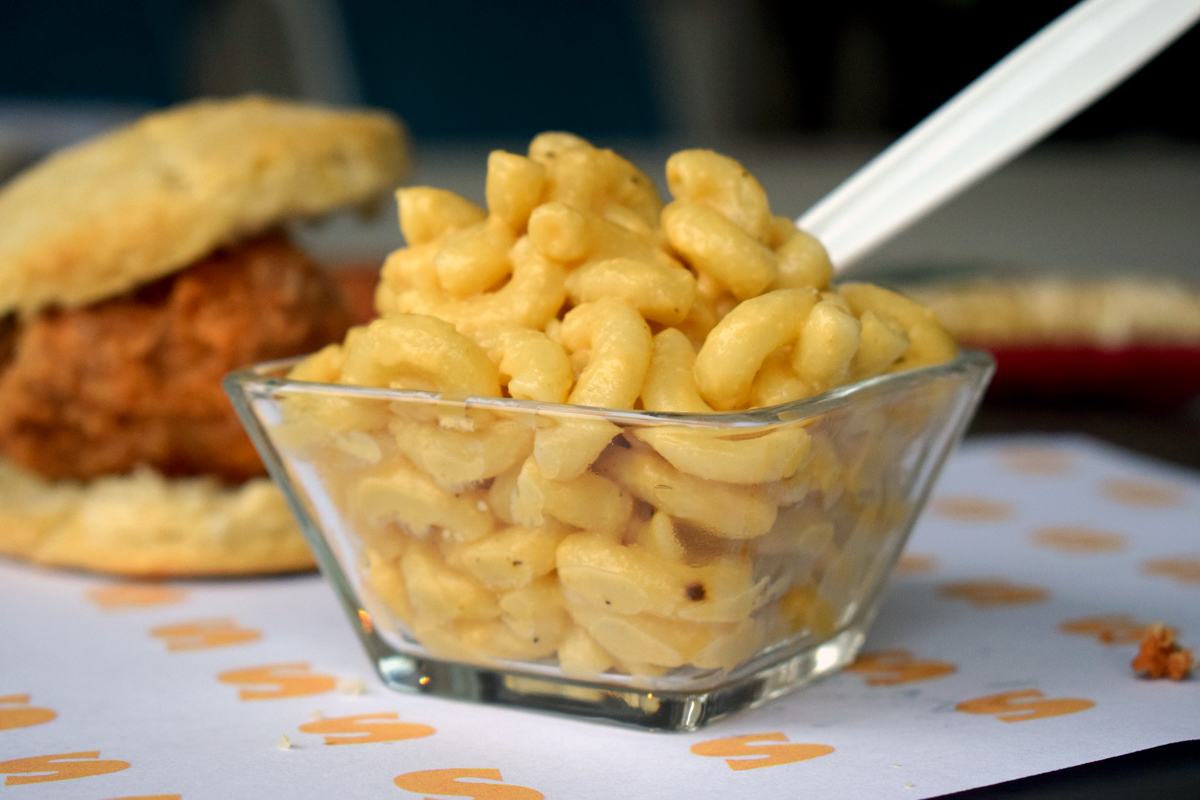 Single servings.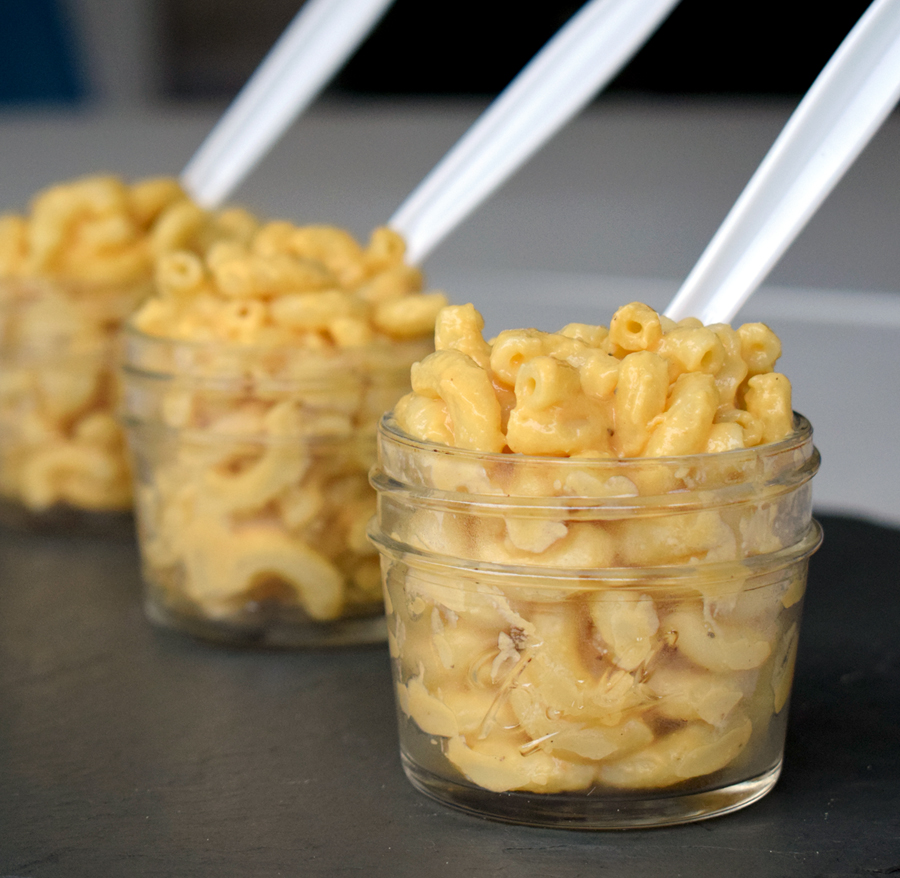 And in case you are wondering if vegan mac and cheese can be any good…

This beautiful young woman was having a moment with the mac and cheese and a dash of hot sauce, and my camera caught it! 😀 Kinda proud of that.
Vegan Mac-N-Cheese
Sybil uses this delicious recipe from Plant Strong Mom. Be sure to check Plant Strong Mom's post for more nutritional information. 
Ingredients
2 12oz boxes of Pasta
4 Yukon Gold potatoes chopped
2 carrots chopped
1 white or yellow onion quartered
1 cup of cashews
1/4 cup nutritional yeast
A dash of liquid smoke
Salt and Pepper to taste
Method
Boil potatoes, carrots and onion until potatoes and carrots are soft. Place cashews, nutritional yeast, cooked veggies and their water (start with a small amount and add more as needed, to get the right consistency) into a high speed blender and blend until smooth. Cook pasta according to directions on box. Drain pasta and then pour sauce over the pasta. Stir and serve. You can also use the pasta water instead of the vegetable water in the blender to make the cheese mixture more "cheesy".
Enjoy!
If you like this, please Pin, Share, and Like
[pinterest]
[fblike]
[tweet]