Apple Cinnamon Cake – happens to be GF
Autumn is in the air! This makes me so happy. 🙂 Let's go for long walks, get those apples off the trees, start baking, and drink hot teas and coffee!  Mmm
For a gluten-free person, cakes and breads and cookies of the season are not always such a welcomed site. But why should that be? EVERYBODY should get to enjoy biting into a moist buttery delicious cake when the urge strikes them. And without consequences. Let them eat cake!

So I have been mulling over in my mind ideas for a streusel-type cake, but I did not want all the added sugars in the topping. I wanted a cake with a good bite to it, with texture and sweetness, a little gooeyness, and richness. This apple-cinnamon cake fits the bill!
It is gluten-free, dairy-free (if you leave out the butter in the honey butter & add a little coconut oil), and sweetened only with fruit and honey. No refined sugars! You wont miss them.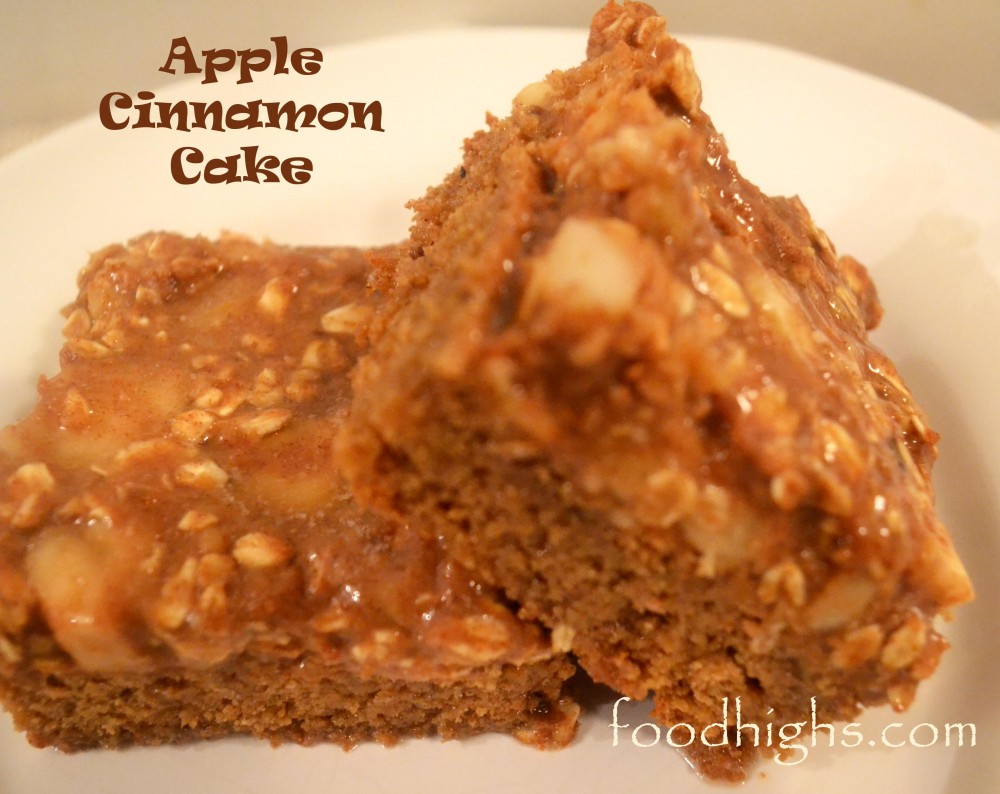 Dry ingredients in a bowl…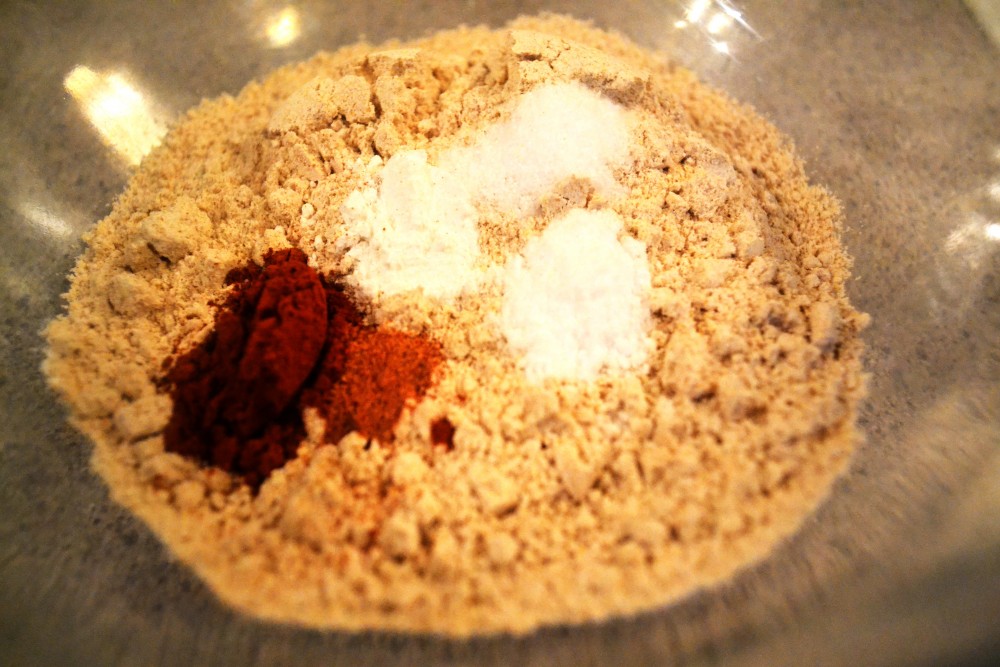 Add wet ingredients. Mix together.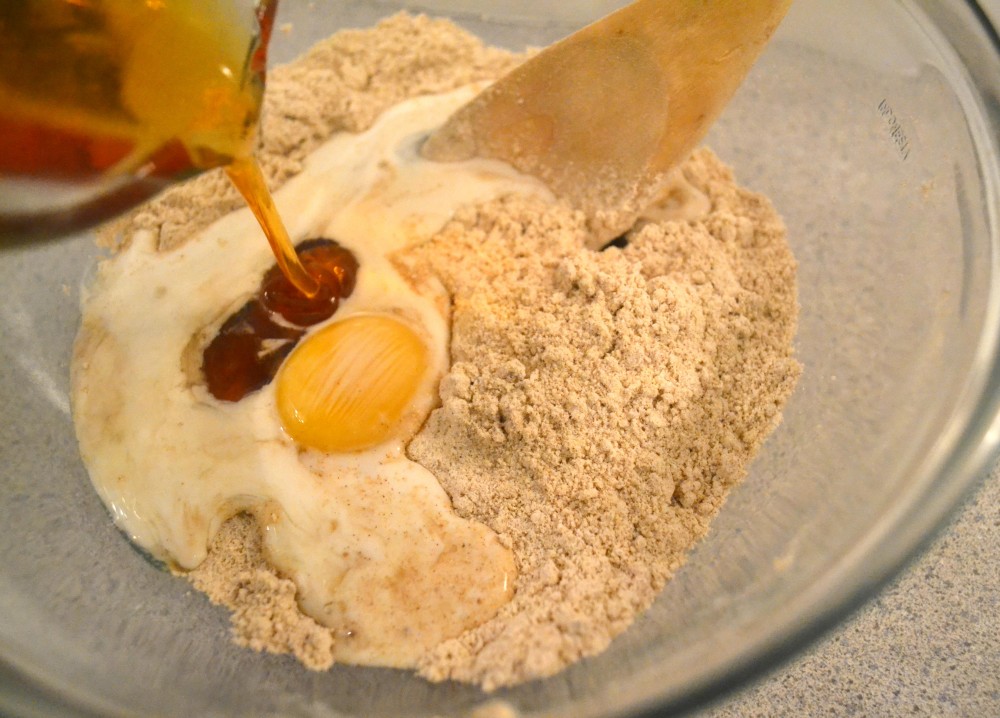 This should be a thin cake. It will be heavily topped!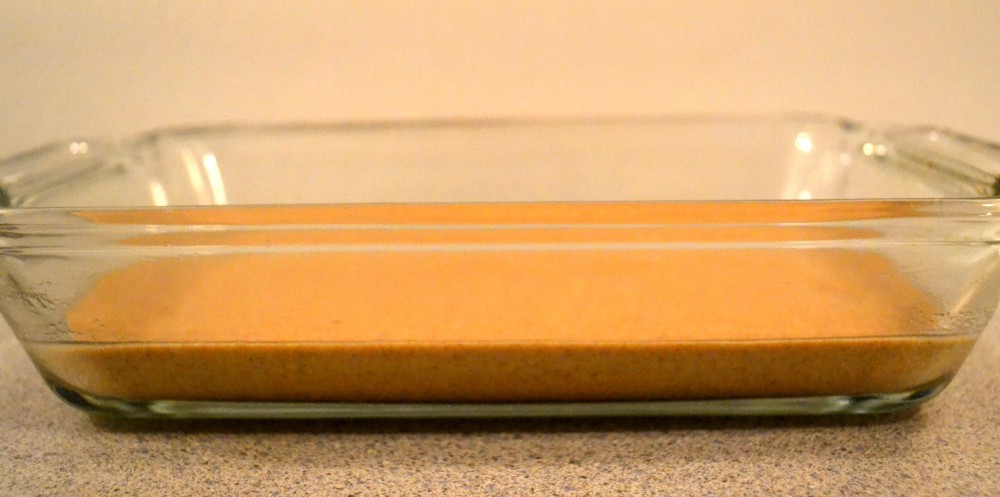 Light golden brown out of the oven. Mmm  I got a little careless inserting a knife in the middle. But no worries! It can be filled with honey butter!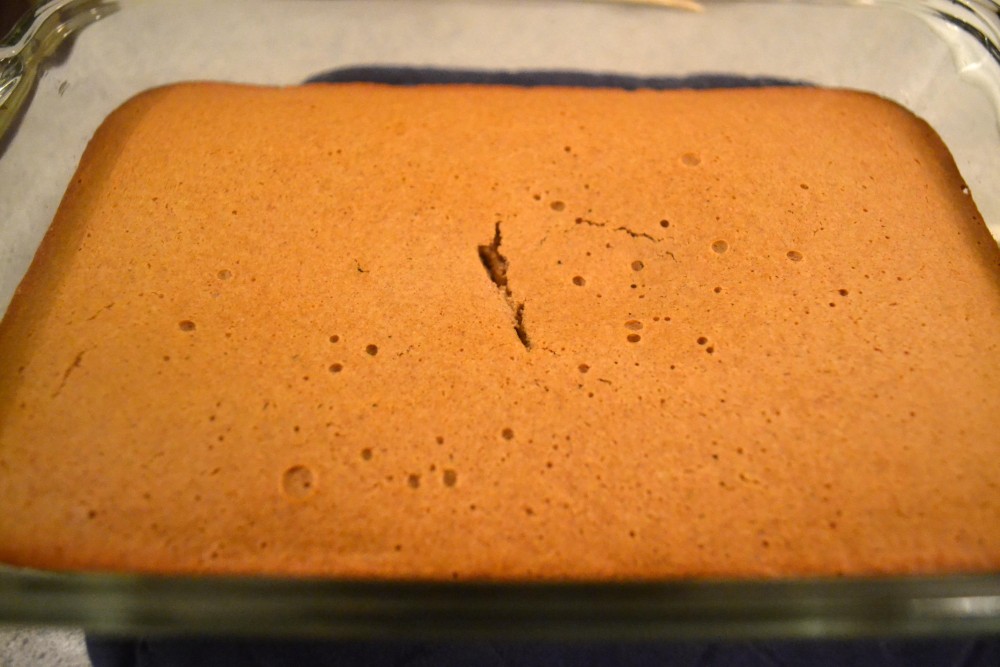 Topping: Spiced date puree, diced apples, and rolled oats.

Topping spread over the cake. Feel free to drizzle a little honey-butter on top too, if you are so inclined.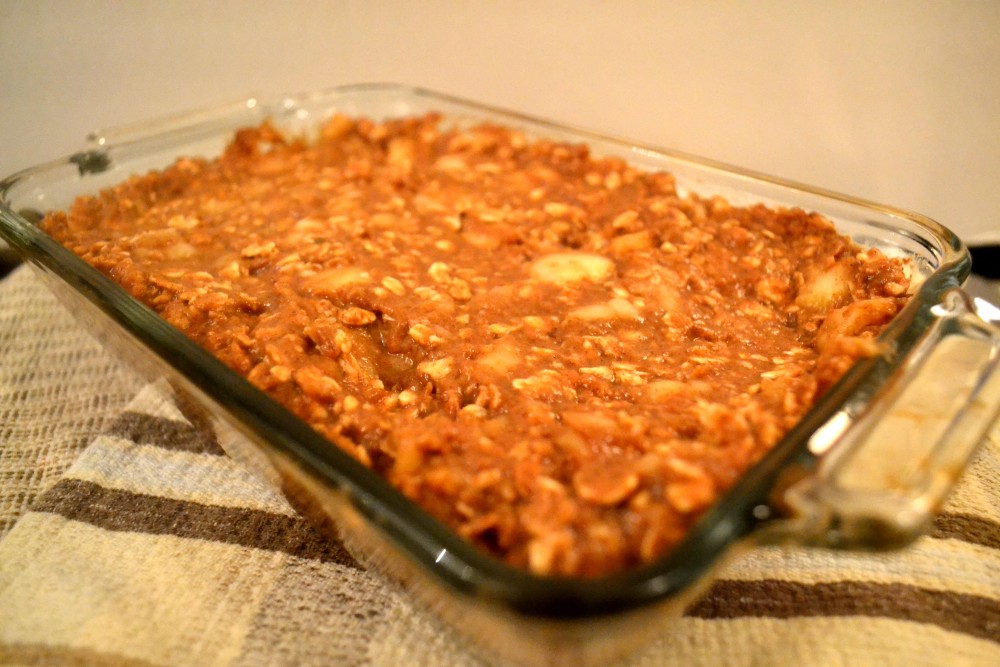 Great with coffee… just sayin'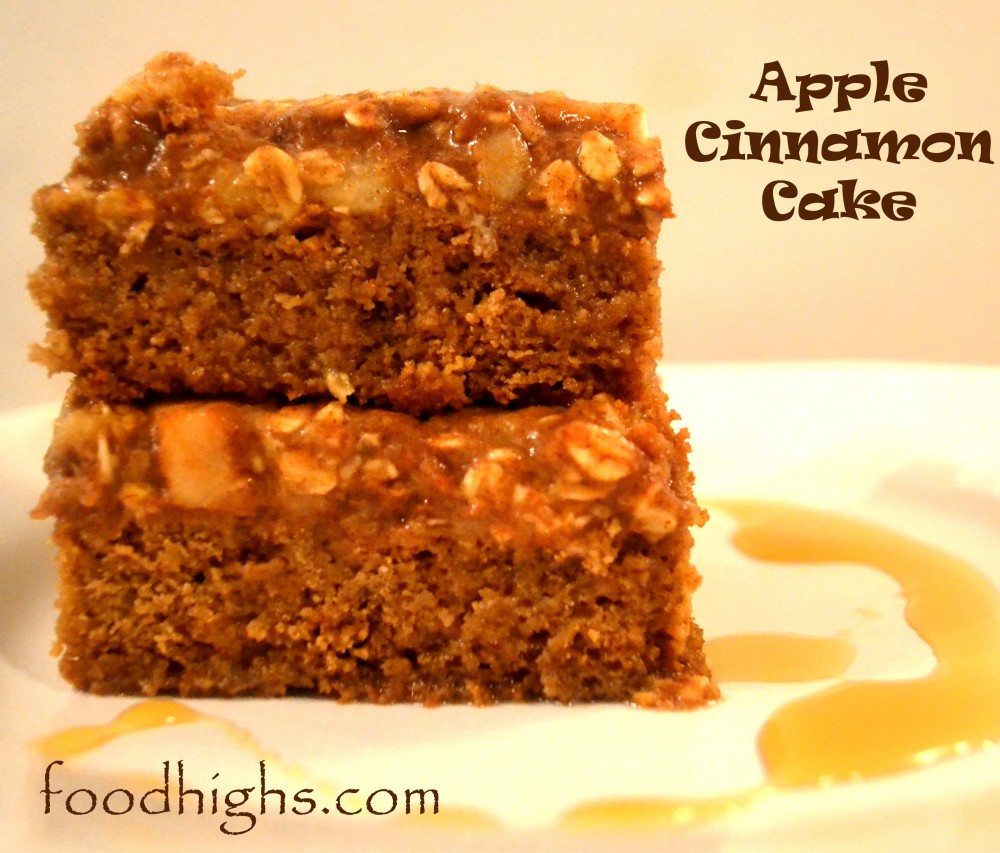 Autumn Apple-Cinnamon Cake
Note: This recipe is enough for a small cake. I used an 8 x 4 loaf pan. I tend to make smaller desserts so as not to overindulge! My son will devour every bit. You can double the recipe safely and bake a bigger cake.
For the cake:
1 c oat flour (use gf oat flour if a gf cake is desired)
3/4 t baking powder
1/4 t baking soda
1/4 t salt
1 t cinnamon
pinch of nutmeg
1 egg
1/2 t vanilla
1/4 c honey (you can use less, if desired)
1/4 c coconut milk
For the topping:
1/4 c date paste (or puree)
1/4 c coconut milk (or another milk, if desired)
1 t lemon juice
1/2 t cinnamon (more, if desired)
pinch of salt
1 c apples, diced (and cooked)
1/2 c rolled oats
For the Topping: Blend together until smooth, date paste, milk, lemon juice, cinnamon, and salt. Use more milk if needed. Peel, core and dice 2 apples and add them to a small pot with just enough water to gently cook the apples. Cook on med-low. Keep an eye on your apples so they do not become applesauce! While apples are still hot, stir them into date mixture and mix in oats. Oats should warm through and soften in texture just a bit. Set aside.
For the cake: Mix together dry ingredients: flour, baking powder, baking soda, spices, salt. Add wet ingredients: egg, vanilla, honey, coconut milk. Blend together til creamy. Pour into a prepared baking dish (lightly oiled). Bake at 350° for about 15 minutes, or until a toothpick inserted into the center comes out clean.
Honey Butter Option: Make a honey butter by beating together softened butter with honey. You can add a drop of vanilla, if desired. Use a ratio of about 1:8 to 2:8, honey:butter. So if you use a stick of butter, blend in about 1/2 – 1 ounce butter. You will not need much for this recipe! A little goes a long way! You can substitute another sweetener if you do not eat honey.
Spread topping over cake. Enjoy!
… OR poke many holes into cooked cake with a toothpick. Then pour melted honey butter over the top. If the cake is still hot, it will melt the honey butter nicely! Use the amount of honey butter desired. Then add topping. This will produce a wonderful moist cake.
Enjoy!
If you like what you see, please Pin and Share!