Pepita Crisps
Doing the gluten-free thing is not just for people with celiac's disease. A lot of people choose to avoid gluten, wheat, or grains altogether! Today's wheat is not your gramma's wheat. And if you are a person who feels healthier, stronger, and more vital without it, then you will probably want interesting dietary wheat-gluten-or-grain-free options. I have yet to find a gf bread that will really make my kids happy. This is a personal quest, on which I will never give up! But it is not too difficult to find gf pastas, crackers, pizza crusts, desserts… and delightful varieties at that!
Here is one of my favorite methods. Pepita crisps, or crackers. These go great alongside soup, plunged into dip, or as a serving vessel for all kinds of things… more blogs and variations to come. They are simple to make, and provide a crispy texture. You do not even need a dehydrator. These are worth making even if you do eat gluten! 🙂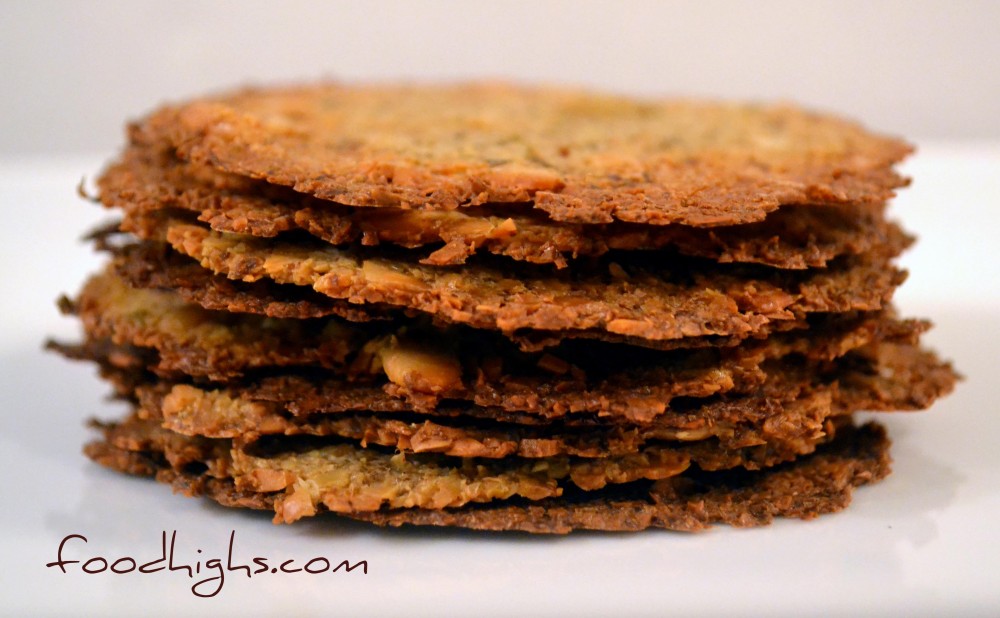 You do not have to do this, but I like my pumpkin seeds to "sprout" – actually soak in the fridge overnight. This simple little method makes nutrition more bioavailable and I think the texture is better. For me, if I eat raw pepitas without first sprouting, I get a little nauseated. So here they are, all ready…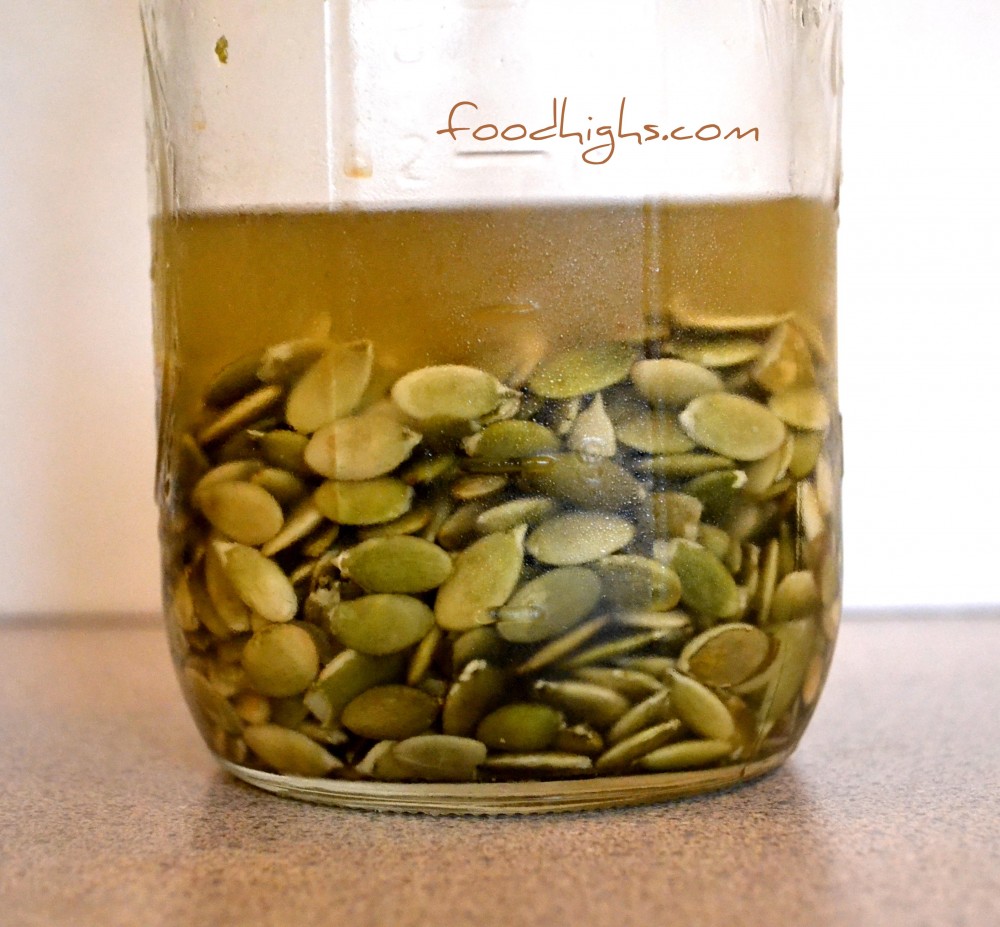 Next, drain the seeds.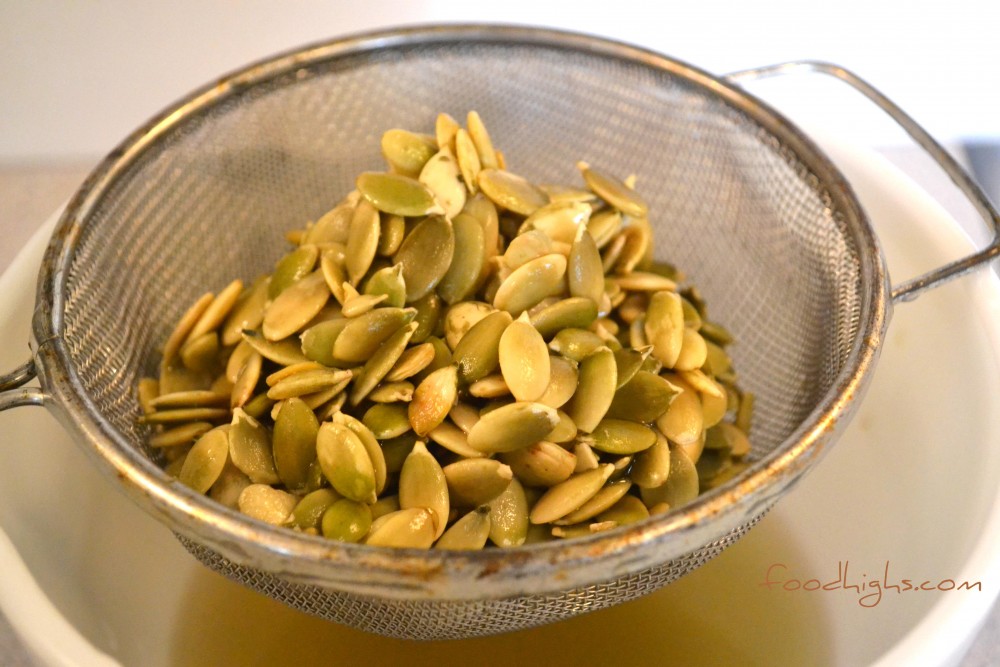 Put seeds in a food processor and puree until either smooth, or partially smooth, with some pieces left. Add lemon or lime juice, and if needed, add a little bit of water. Not too much! We want a dough, not a gloppy mess. Add ground flaxseed to help the baked crisps hold together.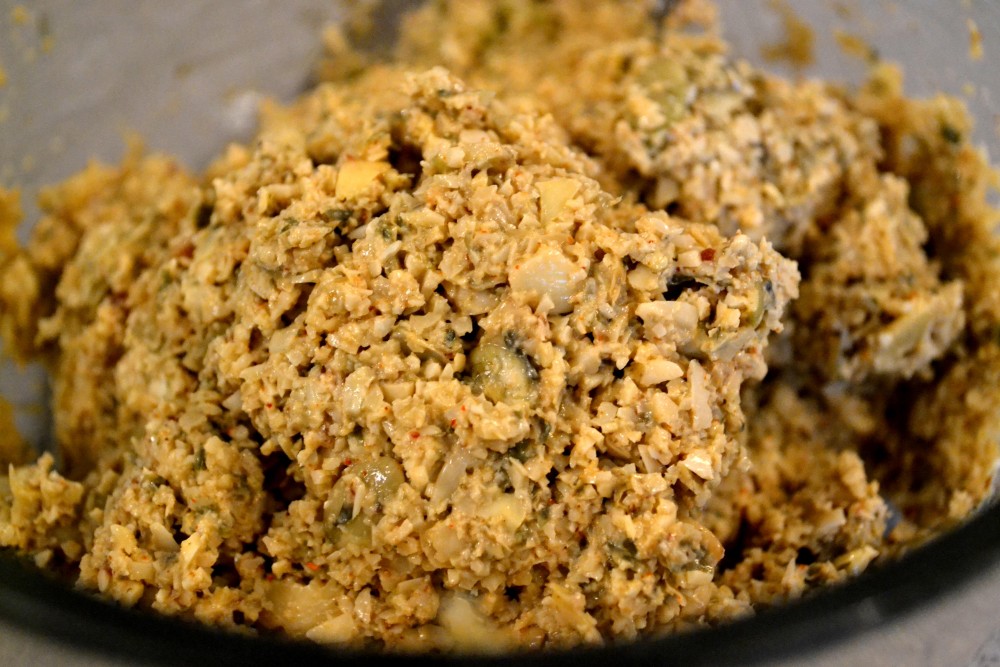 Now make little balls – I use a small portion scoop or a melon baller – and place them on a parchment covered cookie sheet, or on a silpat. You can lightly spray the parchment first, if you like. Usually the oils in seeds keep them from sticking.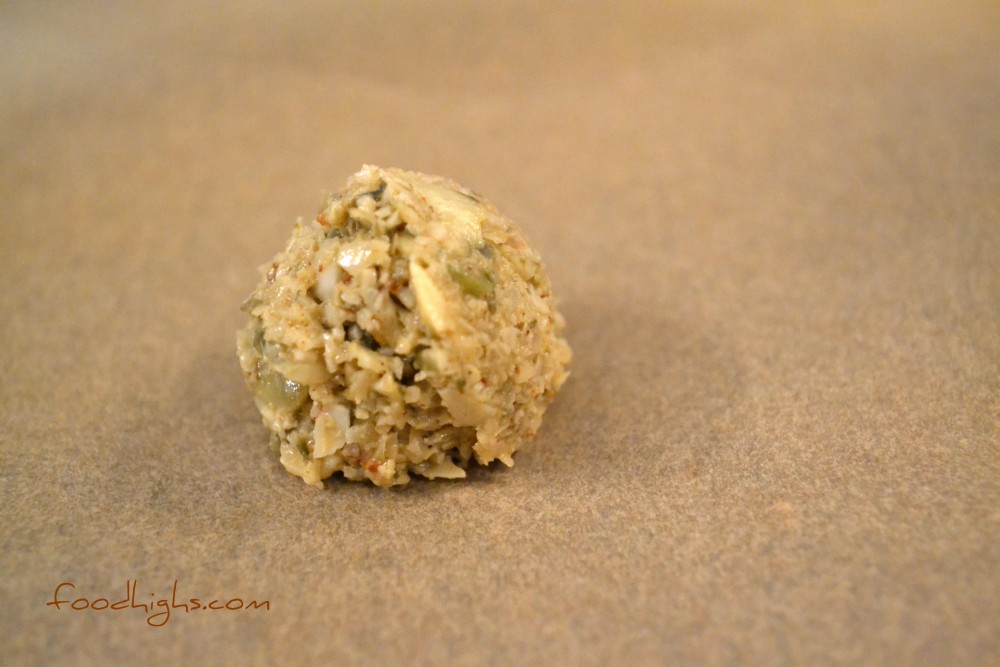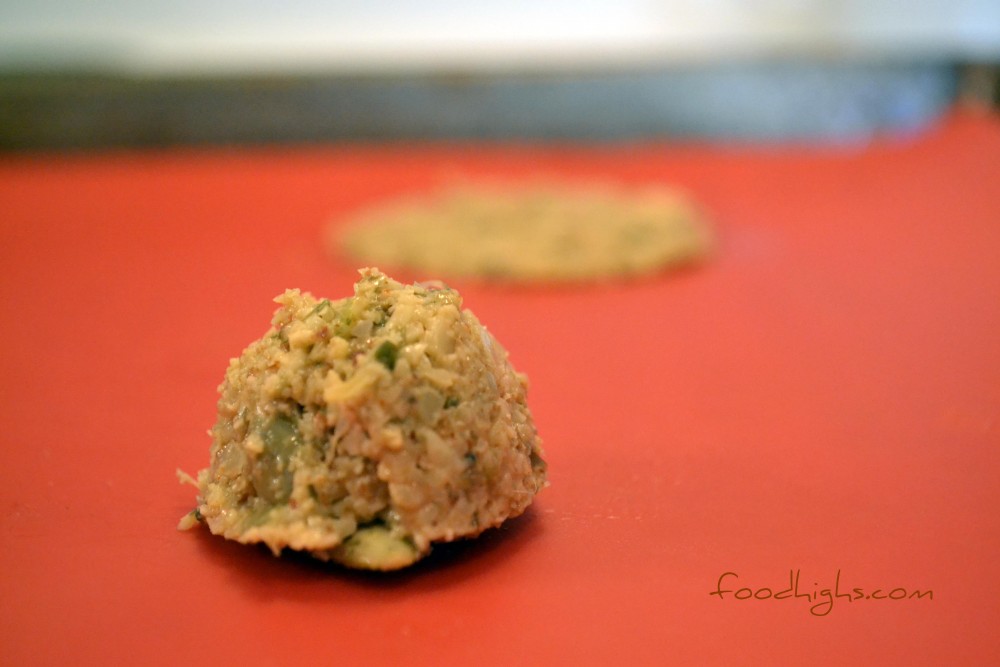 Now, the idea is to get these flat… super flat… as flat as you can get them! I tear a small piece of parchment, lightly oil it, place it over each little raw pepita mound, then using a flat object like a little cookie turner, press them down evenly.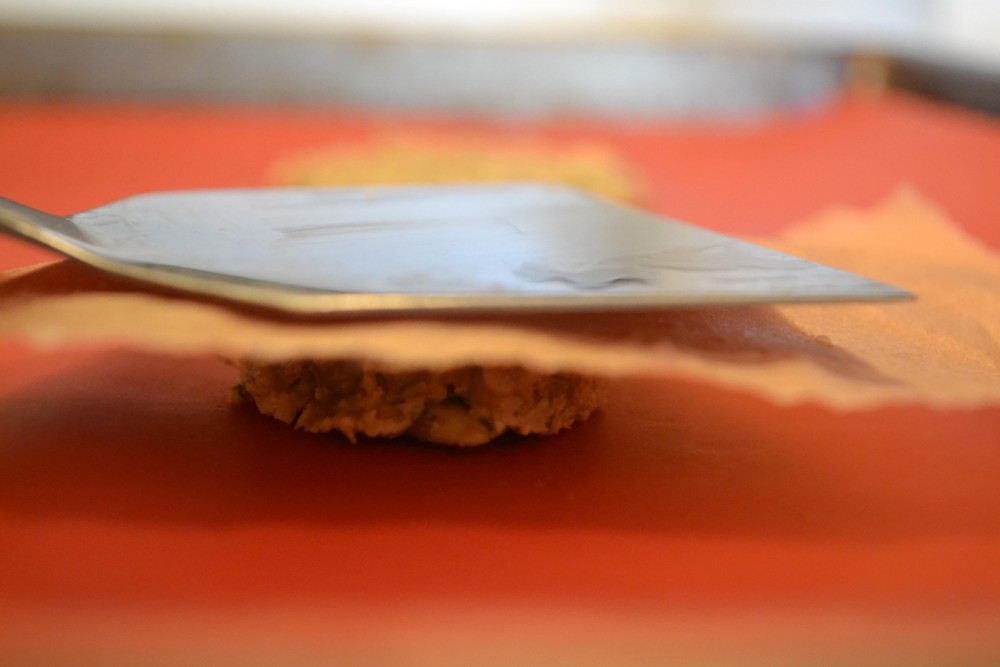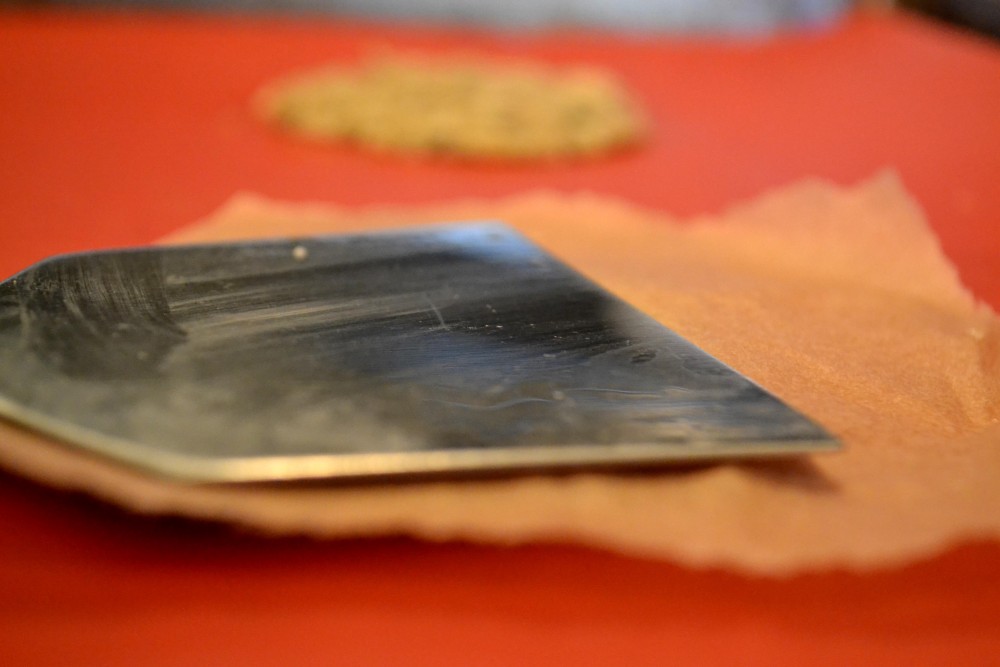 Then carefully peel off the parchment and repeat until dough is all used up.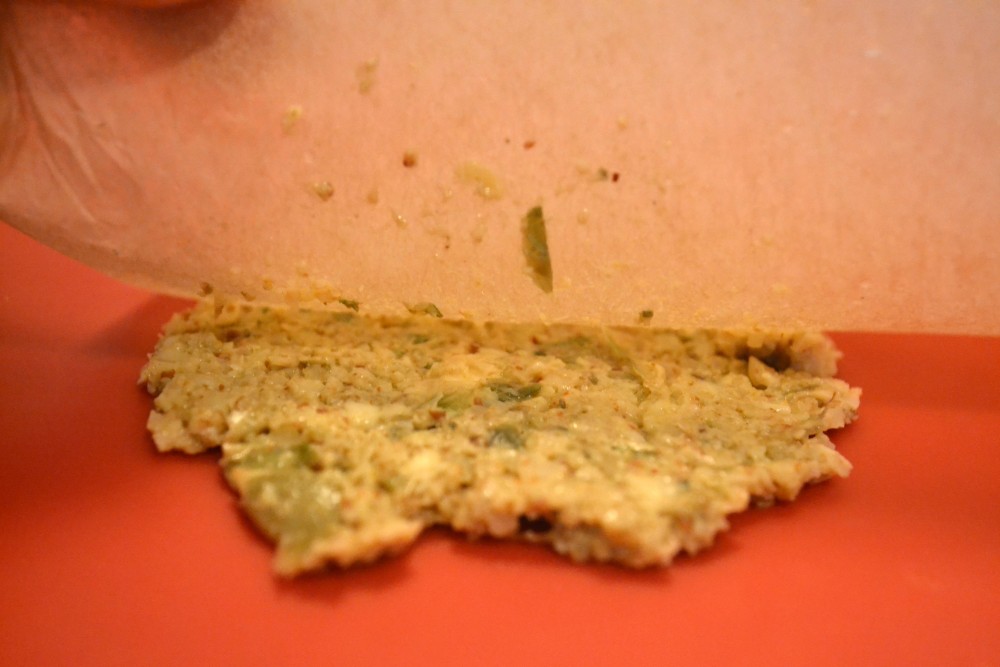 Bake until golden brown. Actually, I like them almost burned on the edges. And even a little more flat than the photo above. I like these things crispy!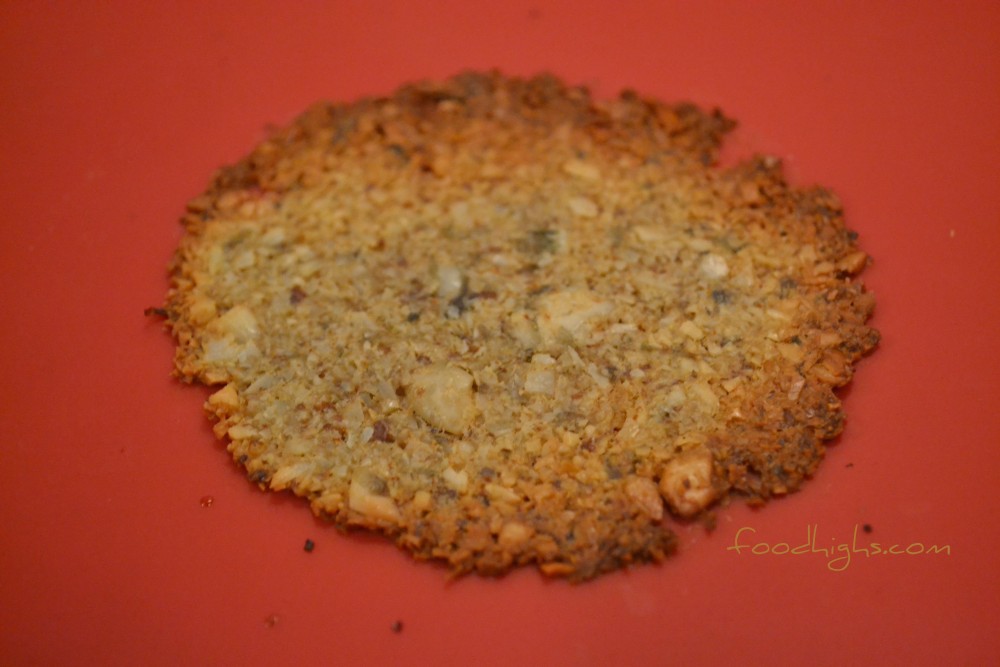 Using a cookie turner or egg turner, carefully scoop and lift crisps from parchment and place on a rack to cool. They are a bit delicate at this stage.
Don't worry if they are not all perfectly round. Variation in shape just makes them more fun!

All done!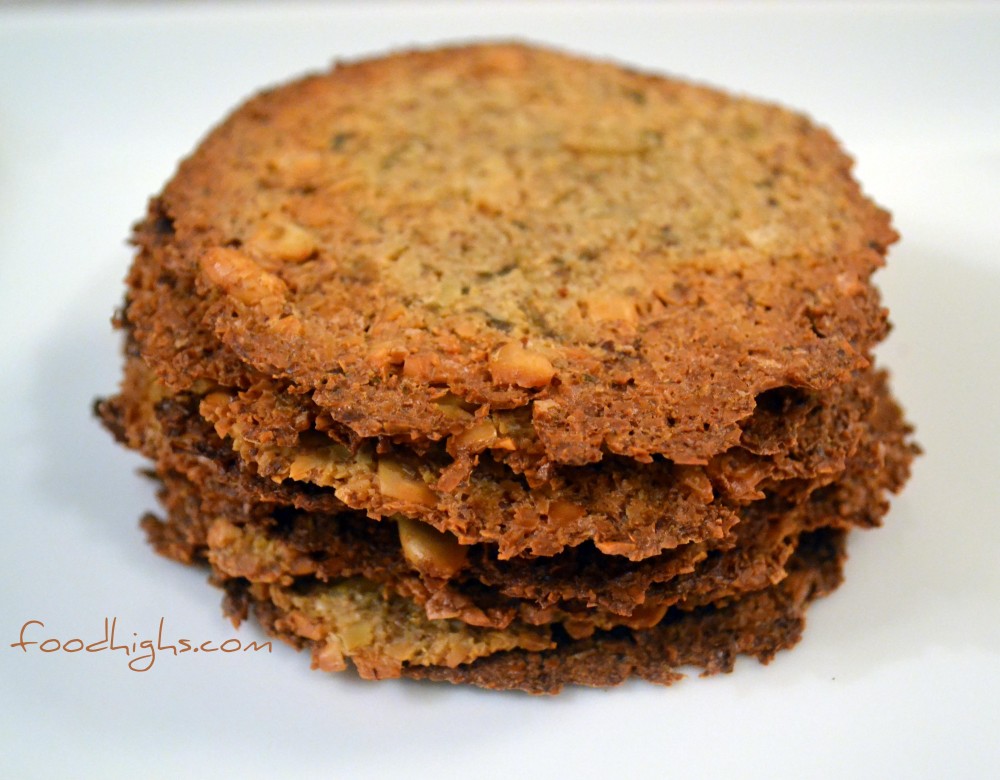 Pepita Crisps
Ingredients
1 c pepitas, soaked if desired
1-3 t lemon or lime juice, to taste
1 T ground flaxseed
1 t salt, or to taste
sweetener, if desired (such as a drizzle of honey, or sprinkle of sugar – this is optional and to taste)
Method
Combine all ingredients and process until smooth, or partially smooth with some pieces left. Taste dough and adjust seasoning as needed.
Form little balls, rolling them in your hands or using a portion scoop or melon baller. Place on a parchment lined cookie sheet or on a silpat. Press eat one as flat as you can get them!
Bake at 300° until browned. In my oven, that takes about 12 minutes. Watch them closely so they do not burn. When baked, carefully remove from cookie sheet and place them on a wire rack to cool.
Option: experiment with herbs and spices, seasoning these any way you like! I threw a bit of chili, cumin, and garlic in these.
If you like what you see, please SHARE, PIN, and LIKE.
Enjoy!