Asian Chicken ala Levi – Gluten Free
Today was spent processing chicken. One of my tricks for maintaining an organic diet on a budget is to buy 4 or 5 small chickens when they are on sale, process them all at once, sort and freeze them. Organic Air-chilled chicken for 1.69 per pound… score! This saves me time too. Process and clean once – eat many many times!
So, barely finishing up chicken #5 and my kids had decided on Chinese take-out style for dinner. And being the resourceful opportunist that I am, I suggested that they "go make it!" 🙂
My son made the sauce, as he is King of Sauces. It is soooo good! So much better than take-out.
Gluten-free!
No mystery ingredients.
Levi's sauce is provided below and it is quick and easy to make. However, if you are in a REAL rush, you can always take a shortcut and use a really good prepared Asian sauce.
Asian Chicken ala Levi – Gluten Free
Ingredients
chicken breasts, cut into chunks, we used 3 breasts and had sauce leftover
1 egg
about 1/4 c milk
gluten free flour or cornstarch, enough to dredge chicken, salt to taste
cooking oil, about 2 T  (enough to brown chicken)
sauce (see Levi's below)
Method
Cut chicken breast into chunks. Prepare an egg wash with only whisked eggs and milk, and in another dish or bowl, salted gluten-free flour or cornstarch. Dunk chicken pieces into an egg wash, then in salted flour mix. Heat oil in a saute pan. We used coconut oil. Peanut, canola, or vegetable will all work. You need only enough oil to brown and cook through, no need to submerge. When chicken is golden brown, place on a wire rack to keep crispy.
Prepare sauce – this can be done first and kept warm. Heat in a sauce pot. Add chicken.
Done!
Suggestion: Serve over rice, with steamed broccoli. Ours is served over steamed cabbage because we have cabbage in the fridge today.
Levi's sauce:
1 1/3 c chicken broth
1/2 c catsup – or ketchup 🙂
1 oz brown rice vinegar (any rice vinegar would be fine)
1/4 c liquid aminos (soy sauce)
1/2 T sesame oil
1/2 c sugar
and thickened with 1-2 t xanthum gum or a cornstarch slurry of T cornstarch whisked into 1 T water. If sauce does not thicken enough, add more thickener.
Adjust flavors as desired.
Mmmmmm!
Special Diet Notes
Sugar: This is a lot of sugar. although it does make a lot of sauce. If desired, consider substituting with any sweetener you prefer, such as honey, agave, or brown sugar.
Even with the extra sugar, you can choose good quality ingredients and avoid additives and unwanted extras that come from the usual take-out foods. Real food!
Better than take-out!
Organic chicken breast just out of the saute pan.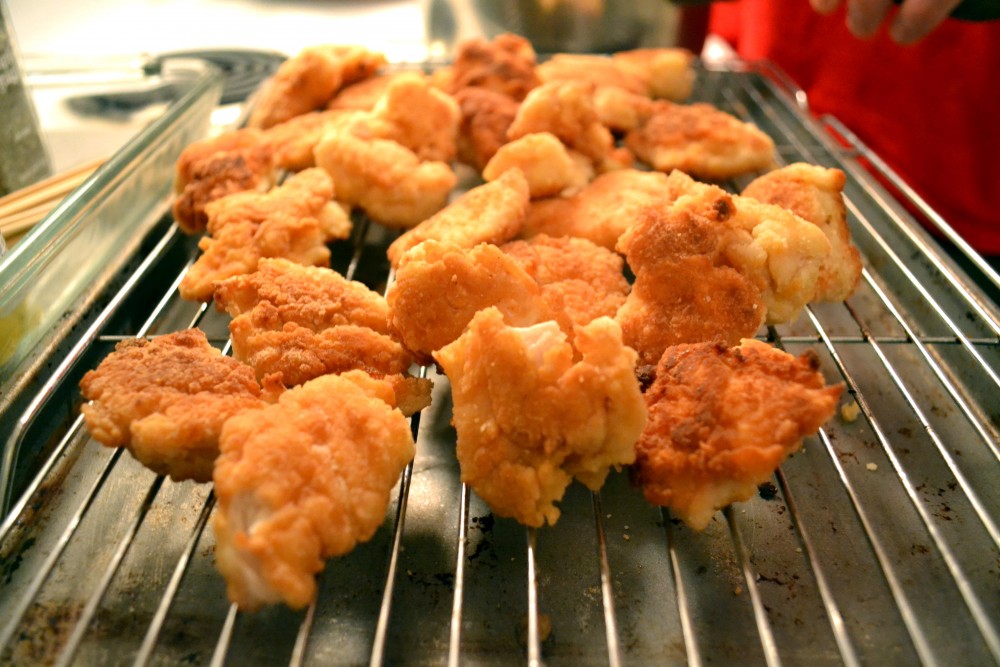 Easy Sauce.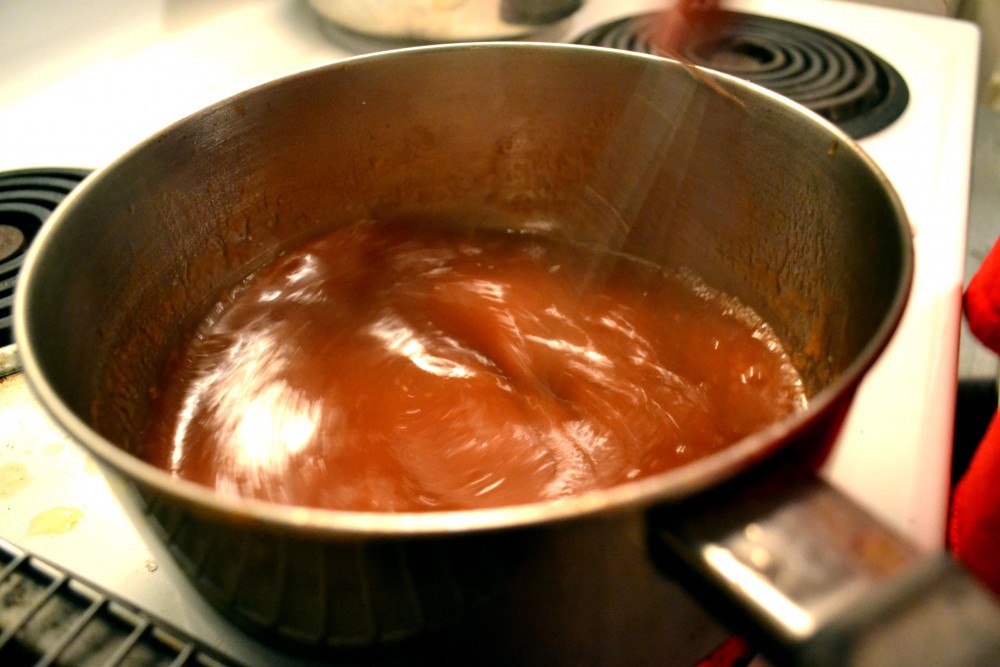 Put the two together.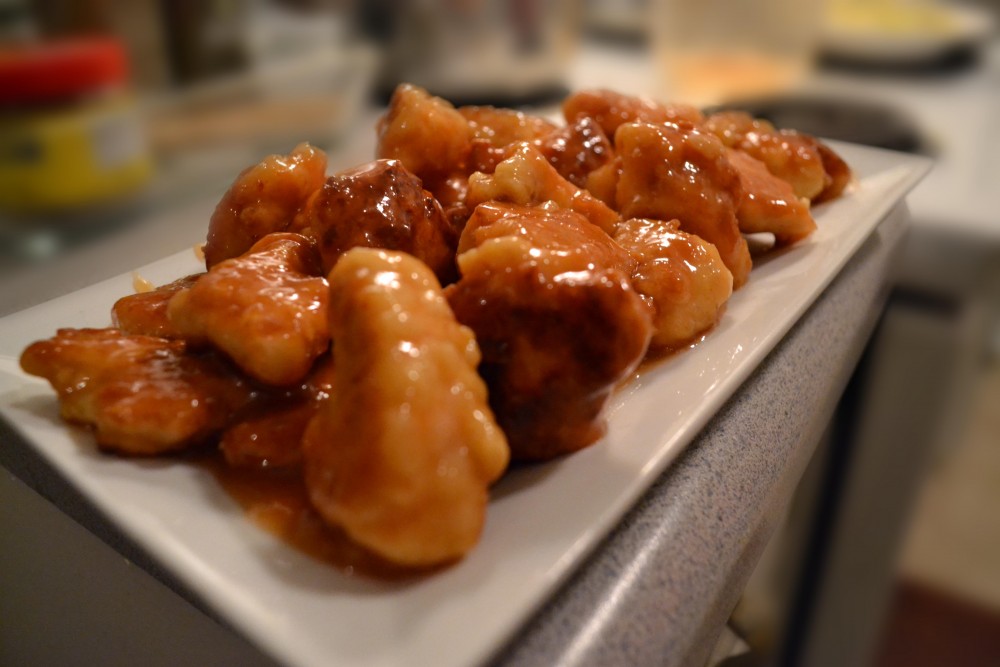 On a bed of steamed cabbage or rice.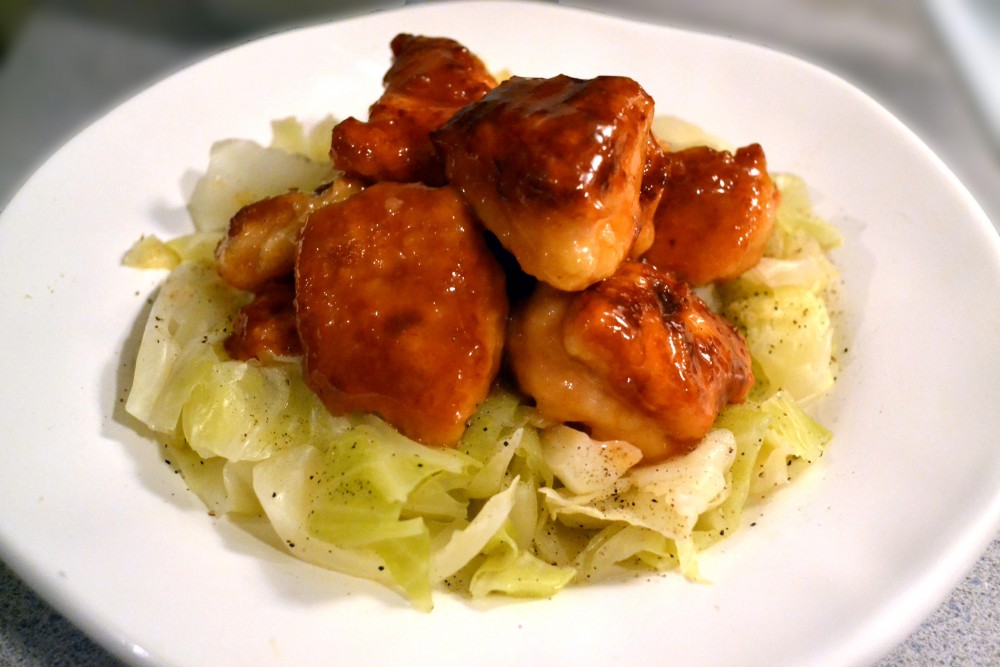 Enjoy!