Mini Raw Cashew Brownie Footballs
Hey guys! Just made these today. 'Going to watch the Superbowl with friends. 🙂
My pictures are not terribly impressive and my piping work leaves a lot to be desired, but I'm throwing this out there anyway, in case anybody is looking for a super fast, super tasty, super easy, super nutritious – don't tell anyone that part – snack for the Superbowl.
Just combine these ingredients:
1 c cashew flour – I just grind up raw cashews
1 c date paste – I just grind up dates, like this… click here
1/2 c cocoa powder
1/4 t vanilla
1/8 t salt, or a pinch
Then shape them into little footballs.
Finally, pipe on the stitching. You can do a much prettier job if you purchase a prepared piping icing. I quickly blended up cashews to pipe. I will perfect this recipe when I have time…. before next year's game, hopefully.
My piping puree consisted of:
1 c cashew flour
1 T honey
2 1/2 – 3 T water
1/4 t vanilla
Puree until it reaches a consistency you can pipe. Put it in a squeeze bottle, and play with your footballs!
Yield: I used a 2 oz portion scoop, and probably would have had about 18 little footballs, but somebody ate half the batter!
Have great day all!!!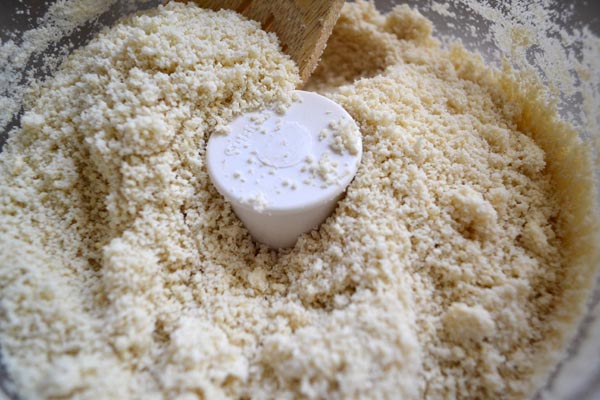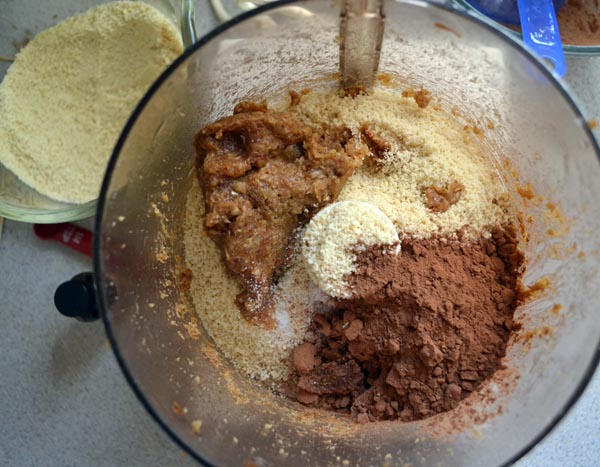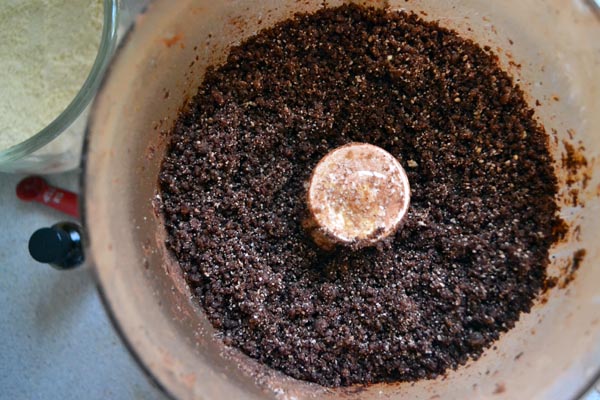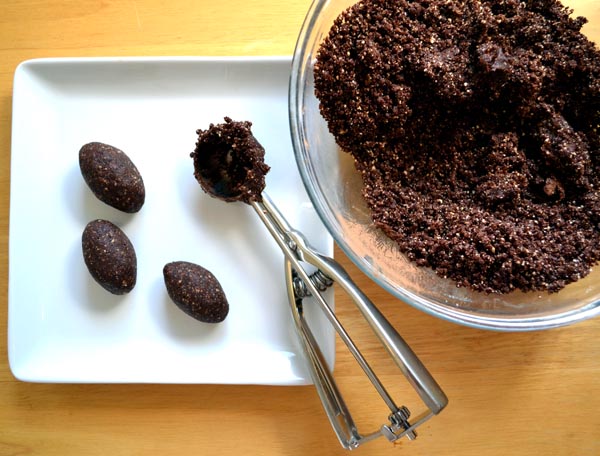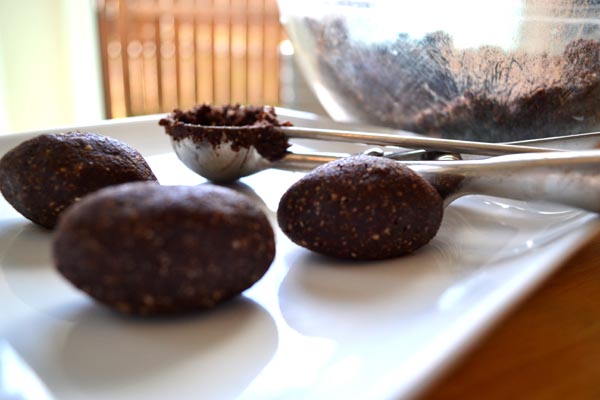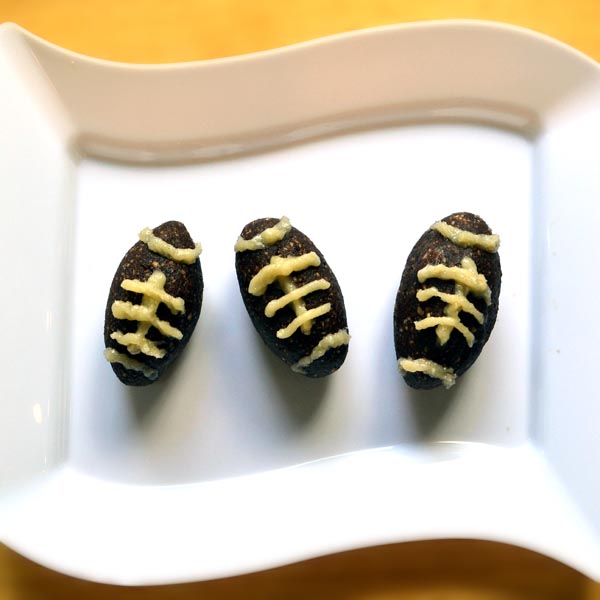 Enjoy!