Four Folate Mini Meals – From REAL Food!
Most of us do not get enough folate in our daily diets. We ALL need it. But, of course, this is a special concern for expectant mommies. Folate is vital for creating new cells and preventing birth defects. To learn how much you need, please see my previous posting How to Get Folate from Real Food.
As a follow-up to that posting, here are four nutrient-packed ideas for Folate Mini Meals. More to follow!
Enjoy!
Steamed Asparagus and Egg Yolk
A classic pairing for any meal of the day. And so simple! Just top fresh steamed asparagus with a fried, poached, or sunny side up egg.
Caution! Use pasteurized eggs if you prefer a runny yolk. Or thoroughly cook your eggs.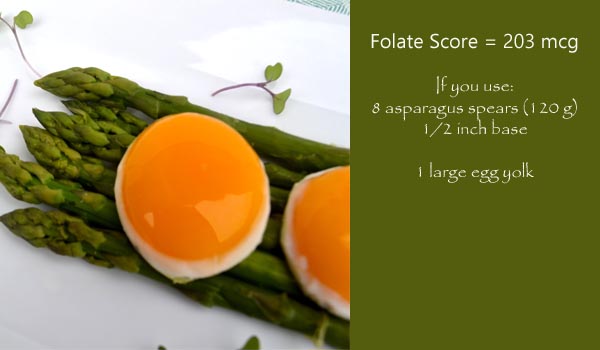 Sunny Anderson's Mango and Avocado Salad 
This quick and easy salad provides, not only folate, but it is also rich in Omega 3 for itty bitty brain development and expectant Mommy brain health. Avocados also help to fight morning sickness!
See Sunny's recipe with video here.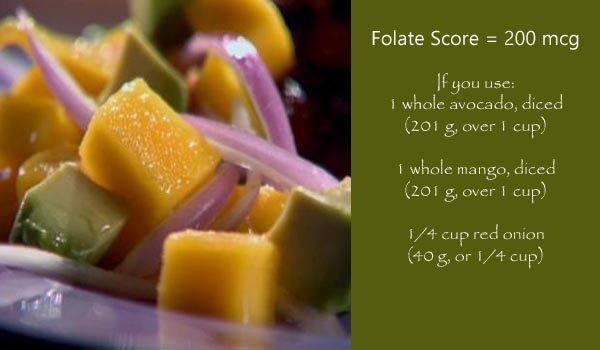 Chicken Liver P

âté 
You don't need very much pâté to reach your daily requirement for folate. Slather this on toast for a tasty b-vitamin packed appetizer.
Caution! While fresh and homemade foods are usually best, fresh pâté may contain listeria bacteria, which can be harmful during pregnancy. Shelf-safe pâté is a safer option. Also, liver contains high levels of retinol (a type of vitamin A). Too much retinol can be harmful. Before you eat liver or any pâté, consult your healthcare provide and consider your overall nutrient intake.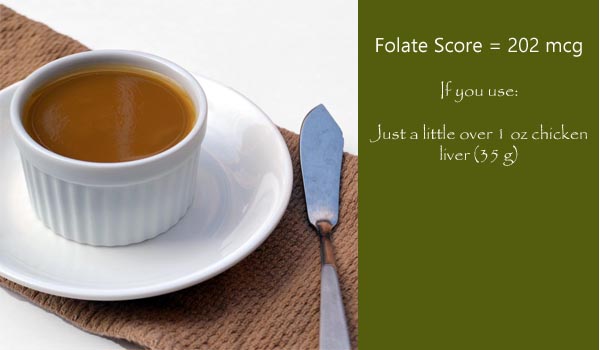 Lentil Wraps
An underutilized and delicious ingredient, lentils bring a lot to the table, including folate.
Recipe link here for Lentil Wraps.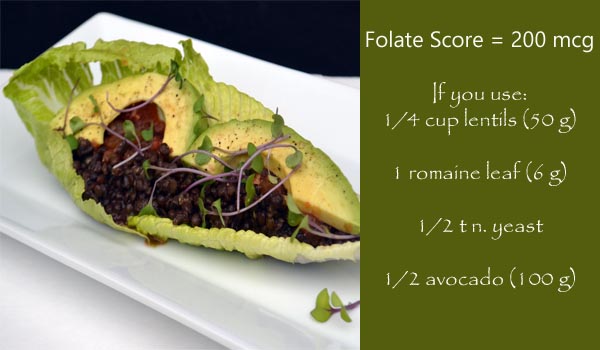 Follow Food Highs on Facebook, Twitter, Pinterest, or Email for more! 
If you like this, please Pin, Share, and Like