Yoda's Rootleaf Stew
In honor of Star Wars Day…
Hardcore Star Wars fans will immediately notice the faux pas on this page. But it is not in the food! The food is good! When these spices, which will now be "Yoda spice" to me, hit the pan, the aroma is intoxicating. A feeling of peace and serenity fills the air, and the soul. And with power spices like turmeric and ginger, this would be fabulous for a young Jedi in training!
According to Wookipedia:
Rootleaf stew was a favorite meal of Jedi Master Yoda during his exile on Dagobah. It was a staple of his diet, supplemented by yarum seeds, mushroom spores, galla seeds, and sohli bark. Yoda prepared rootleaf stew the evening that he met Luke Skywalker.
To set the scene…
The only information that Wookiepedia has on the stew's ingredients is that they "came from plants found on Dagobah".  So with no access to Dagobah vegetation or knowledge of their Earth counterparts, we have to use a little guesswork to create Yoda's Stew.
This was done for us by Craig Claiborne in 1983. Chef Claiborne was hired by NPR to create this dish for a 10-part radio drama aired on the station. This recipe is his, with a few tweaks.
Chef Claiborne's recipe is printed below. Feel free to make it as-is, or tweak it any way you like! It does contain the primary elements, roots (ginger, turmeric), bark (cinnamon), and seeds (cumin, cardamon). There should probably be mushroom added, and I do question the availability of lamb on Dagobah, but the flavors synergize nicely!
Yoda's Rootleaf Stew
To make this recipe easier, you can gather all the spices together first. This is your coriander, cumin, turmeric, cardamon, cinnamon, and cloves… Yoda spice blend.
(This is pretty much a Garum Masala.)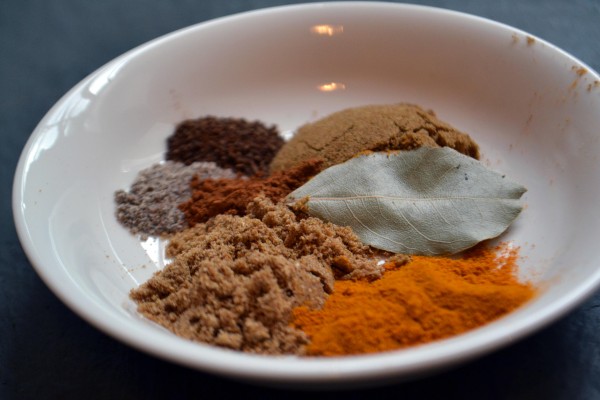 I am adding ground lamb because I have ground lamb. However, it seems very unlikely that there would be lamb-like creatures in the swamps of Dagobah. Maybe crustaceans, frogs, and snakes?
Cook the lamb first, then set it aside. Discard the grease from the pan. Keep the fond!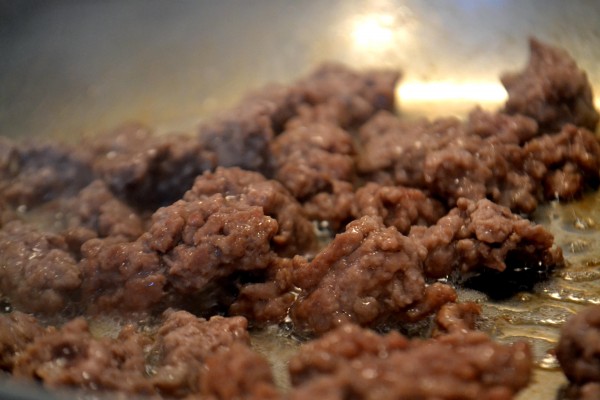 Chef Claiborne's recipe calls for A LOT of parsley. I just chopped up about one half of a bunch, then threw in, maybe a cup. Use any amount you like.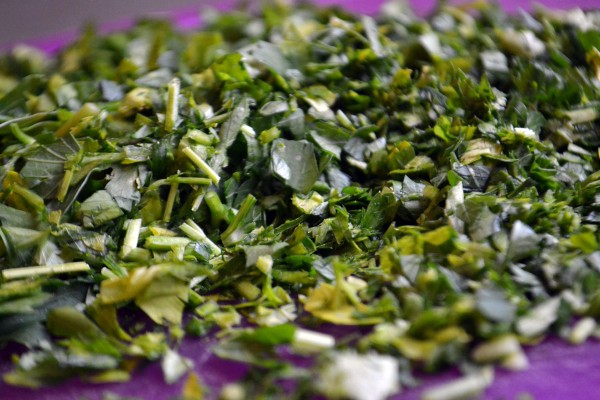 Blooming spices!
A little bit of coconut oil in the pan will bloom your spices beautifully, bringing out all that wonderful flavor and aroma. Ahhhh
If you have sliced your onions, brown those first! Then bloom your spices and throw in your bay leaf and ginger too. My Jedi do not like onion pieces, so I grate my onion and garlic and add it after the spices and ginger. If desired, add heat in the form of peppers. I have habanero, so that will go in.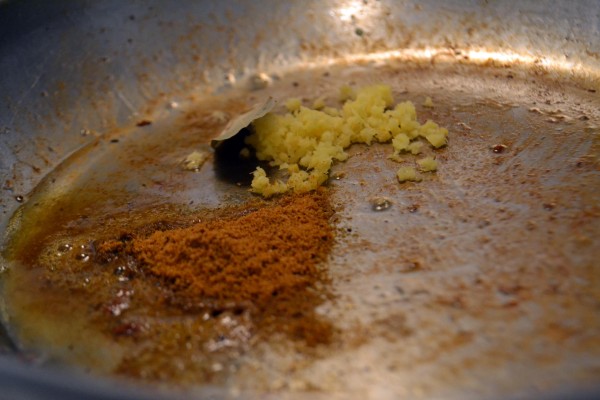 Seriously, happy happy aroma…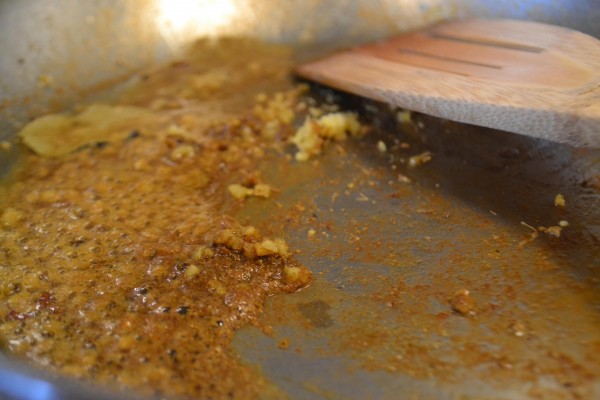 Now we have spices, grated onion and garlic, ginger and bay leaf… add water, just enough to make it soupy and allow flavors to continue to meld. I think Yoda would approve of this sauce.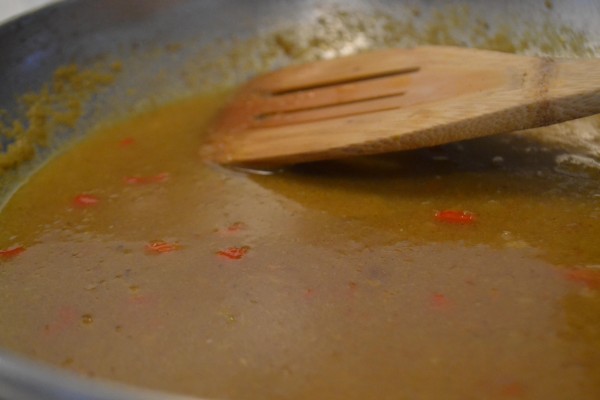 The lamb goes back in…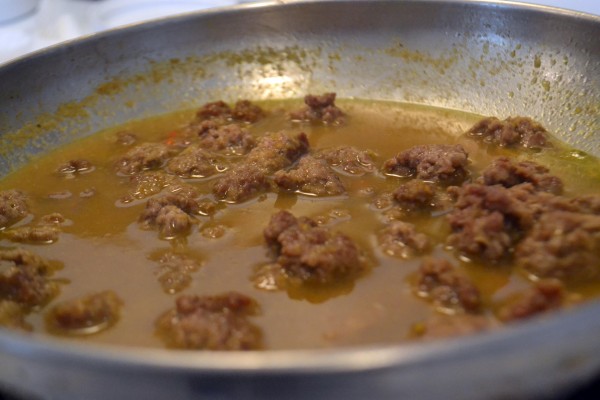 About 5 minutes before stew is thoroughly cooked, with flavors developed to your liking, add fresh chopped parsley. As much as you like.
If you want your stew more soupy, add water, or chicken broth.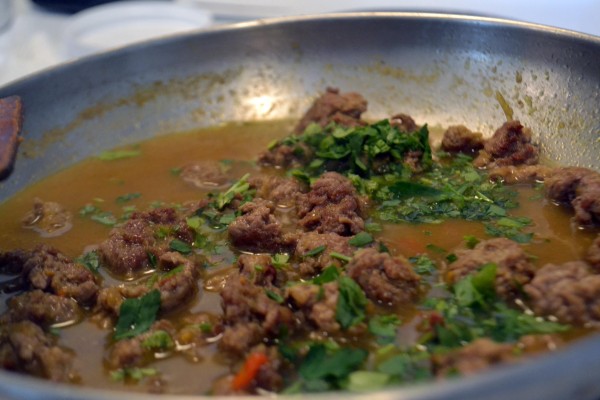 The last item to go in is the spinach. It takes seconds for it to cook. Chef Claiborne cooks his spinach separately, probably to ensure that it is not overcooked, and to improve the texture. I prefer to save time and throw it in at the very end… and I use a lot less spinach.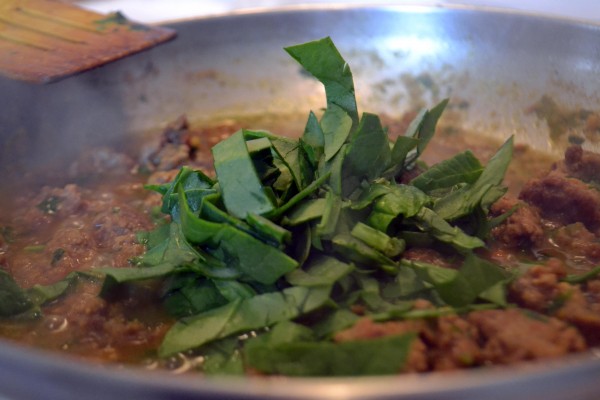 Jedi ready!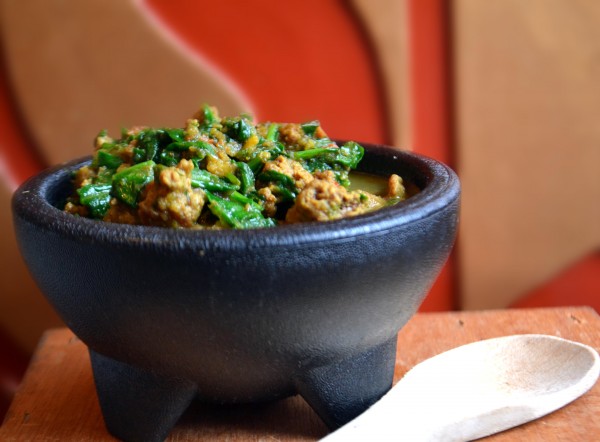 In case you did not notice the faux pas… I thought it would be cute to use my daughter's Old Republic symbol in the background, only to be quickly reminded that Yoda's time was thousands of years AFTER the Old Republic.
Whatever….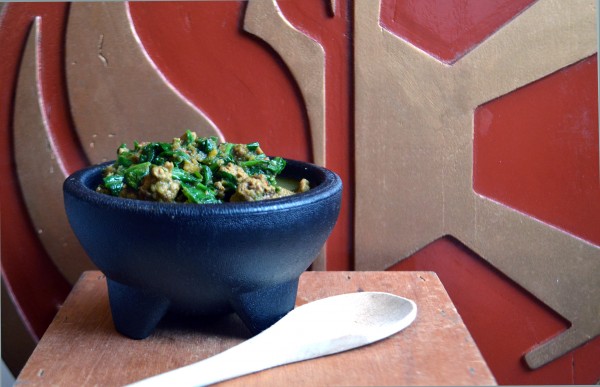 The stew is REALLY good! Serve it at your Star Wars party. 🙂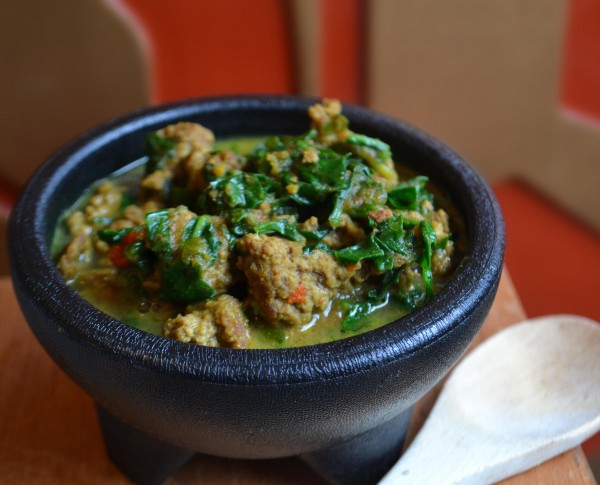 Stay tuned for my Vegan version! To be posted soon!
Yoda's Rootleaf Stew by Craig Claiborne
Ingredients
3 pounds lean lamb or other meat
Salt to taste; if desired pepper to taste
Freshly ground 6 tablespoons oil, light or vegetable or other
6 cups parsley, finely chopped
3 

cups onions; thinly sliced

1 tablespoon garlic; finely chopped

2 teaspoons ground coriander

2 teaspoons ground cumin

1 teaspoon ground turmeric

2 tablespoons ginger root; finely minced

1 teaspoon hot green or red chilies; finely chopped, seeded

1/4 teaspoon cardamon; ground

1/4 teaspoon ground cinnamon

1/4 teaspoon ground cloves

1 bay leaf

3 pounds fresh spinach; well rinsed and tough stems removed
Method
Cut the meat into one inch cubes, and add salt and pepper to taste.
Heat half the oil in a heavy skillet and add the meat, turning to brown the pieces on all sides.
Heat the remaining oil in a Dutch oven or heavy casserole and add parsley, onions and garlic. Cook, stirring often until the onions are wilted. Add the meat, coriander, cumin, turmeric, ginger root, chilies, cardamon, cinnamon, cloves, bay leaf, and salt and pepper to taste. Stir. (I add about 2 teaspoons salt at this point, then adjust at end)
Add water to cover, bring to boil and cover tightly. Let simmer about 2 to 2 1/2 hours until the meat is quite tender.
Meanwhile, drop the spinach into a kettle of boiling water with salt to taste and let simmer about five minutes. Drain well and run under cold water. Drain thoroughly.
Squeeze the spinach to remove all excess liquid. Place the spinach on a chopping block and chop coarsely.
Add the spinach to the stew and stir. Let simmer together about five minutes.
I like to serve this over white rice with steamed carrots.
Enjoy! And May the 4th be with you.
For great food ideas for your Star Wars theme event, please check out my new ebook on Amazon.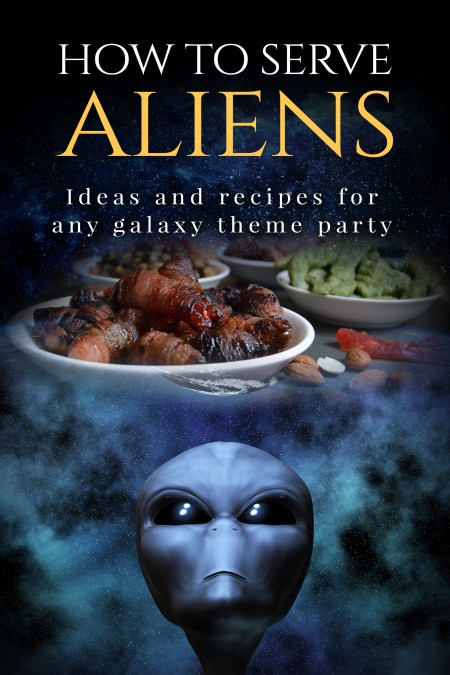 If you like this, please Pin, Share, and Like