Black Bean Hummus
If you ever tire of hummus, how about changing it up a bit with black beans! Switching out chickpeas for black beans takes that familiar-yet-exotic something we love about hummus and adds a deeper, richer flavor.
Use black bean hummus in recipes, as a dip or a spread, the same way you use any hummus, to add interest to your dishes. I love it spread on a tortilla and piled high with fresh raw spinach and summer tomatoes dressed simply with olive oil, vinegar, and salt and pepper. Mmmmm
A perk… it is difficult to find naturally gray food. I wish I had thought of this for the last game day when gray was needed to represent team colors! This comes out a beautiful light gray with black flecks. Really pretty! Images do not do it justice.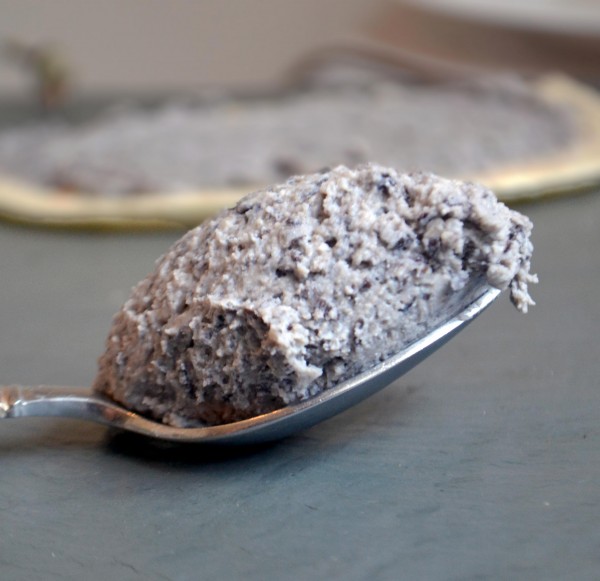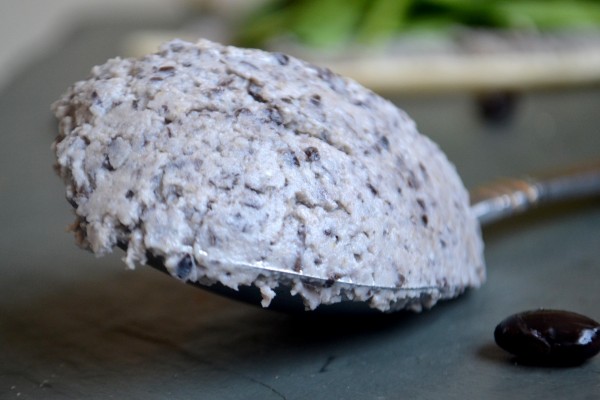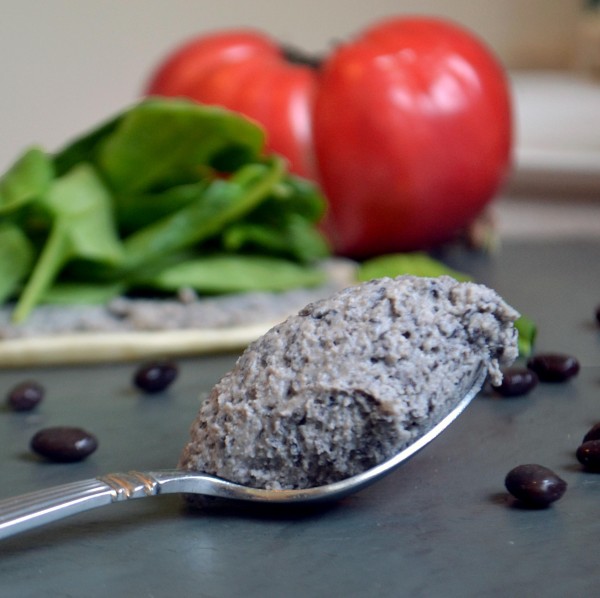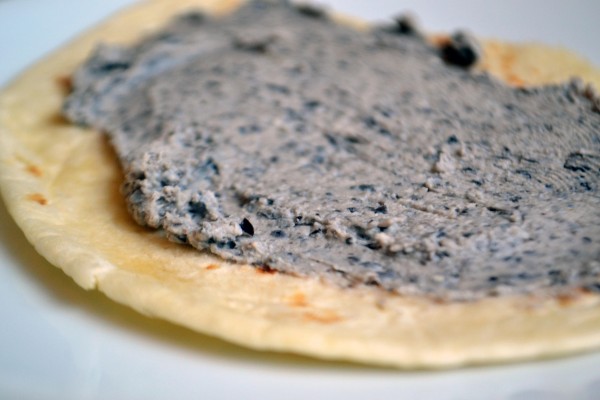 Organic restaurant style corn tortilla chips and black bean hummus = a natural pairing.
Party food. Movie night. Family night. Yes, please.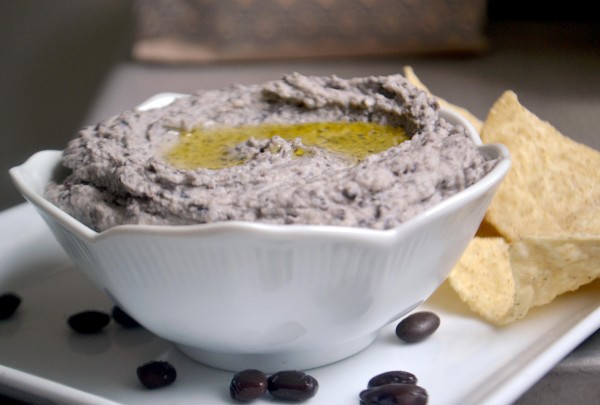 Black Bean Hummus
For a delicious twist, use as a dip, a sandwich spread, or in any dish you make with hummus.
Ingredients:
cooked black beans, 1 3/4 – 2 cups (equivalent to one 15 oz can)
optional: 1/2 onion
2-3 cloves garlic, smashed, skins discarded (optional: roasted if using canned beans)
1 1/2 t. lemon juice (or 3/4 t. ume plum vinegar for a flavor variation)
1/4 cup tahini (see noted below)
1/2 t. cumin powder
salt and pepper, to taste
optional: cayenne or hot sauce, to taste
optional: garnish with cilantro and/or a drizzle of olive oil
Method
If you are using dried beans: Soak beans in water for at least an hour, or overnight. Rinse and strain beans. Place beans into a pot, add garlic cloves, and cover beans with water. If you want onion flavor, add that in too. Simmer until beans are tender. Drain, saving the bean broth. Add salt. to taste.
If using canned beans: Drain and rinse. Garlic can be minced raw, or you can roast your garlic for a deeper and sweeter flavor.
Combine all ingredients and put them into a food processor. Process until smooth, scraping down the sides once or twice. Use just enough water, or bean broth if you cooked your beans, to loosen the mixture as it purees.
Taste puree and add salt, pepper, additional flavorings as desired. Garnish and serve with chips, veggie dippers, or use as a sandwich or wrap spread.
Notes: If you do not have tahini, you can grind about 1/3 cup raw sunflower seeds, then add a little oil to loosen it (olive oil or nonGMO canola), and add a couple drops of sesame oil. In a mini food processor of blender, puree until smooth. Salt, to taste. I used sunflower seeds flavored with sesame oil in this hummus because those things were in my pantry. It hit all the right notes!
Enjoy!
If you like this, please Pin, Share, and Like