Stephanie's Vegan Japanese White Sauce
Great with rice…
Great with veggies…
Great with seafood…
Great with steak…
Just plain great.
White sauce is crazy simple to make, and the refrigerator does the work of developing all that flavor for you. This is my daughter's version of the traditional sauce often served in Japanese Steakhouses. She makes it sans butter and eggs, but with plenty of flavor. Even meat eaters love it. It is creamy with a blend of well choreographed spices. Paprika happens to be a favorite flavor of my dd, but if you don't love paprika quite as much as she does, you can use the lesser amount suggested.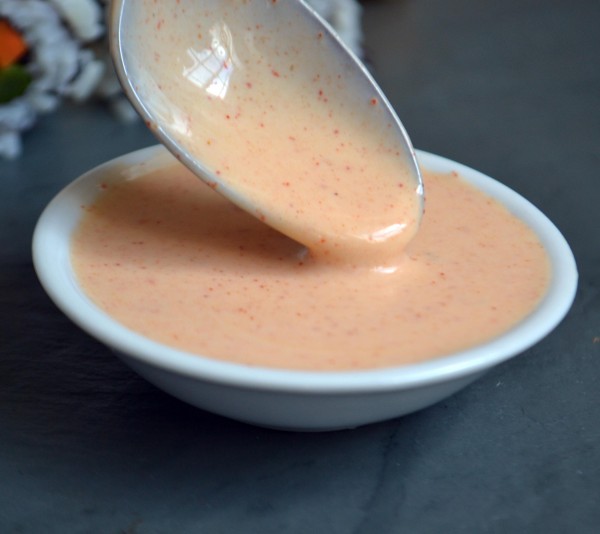 Also great with nori rolls and tempura tofu.
Stephanie's Vegan Japanese White Sauce
For best results, make this dish the night before you plan to use it. It is one of those wonderful better-the-next-day foods. All the flavors will meld into one delicious sauce!
1 cup Vegenaise or Just Mayo
6 T water
1/2 to 1 t paprika, to taste
1/4 t ginger powder
1/2 t onion powder
2 t chili garlic sauce (prepared, or make your own)
2 t sugar (be sure the sugar is bone char free, like a beet sugar)
1/4 t salt
Method
Combine all ingredients. Refrigerate overnight.
Enjoy!
If you like this, please Pin, Share, and Like